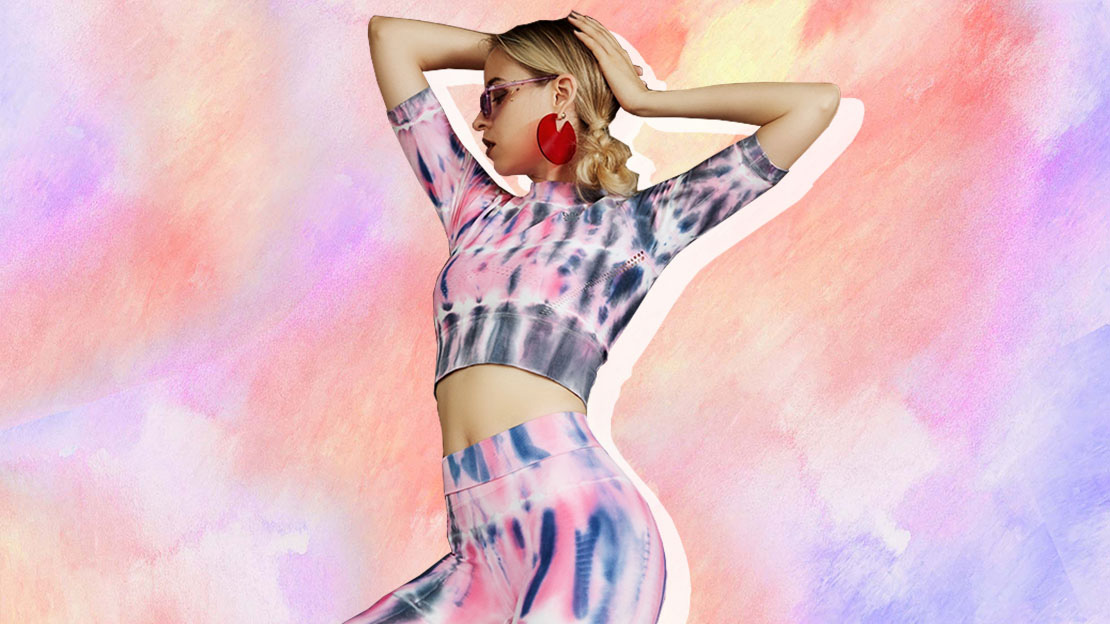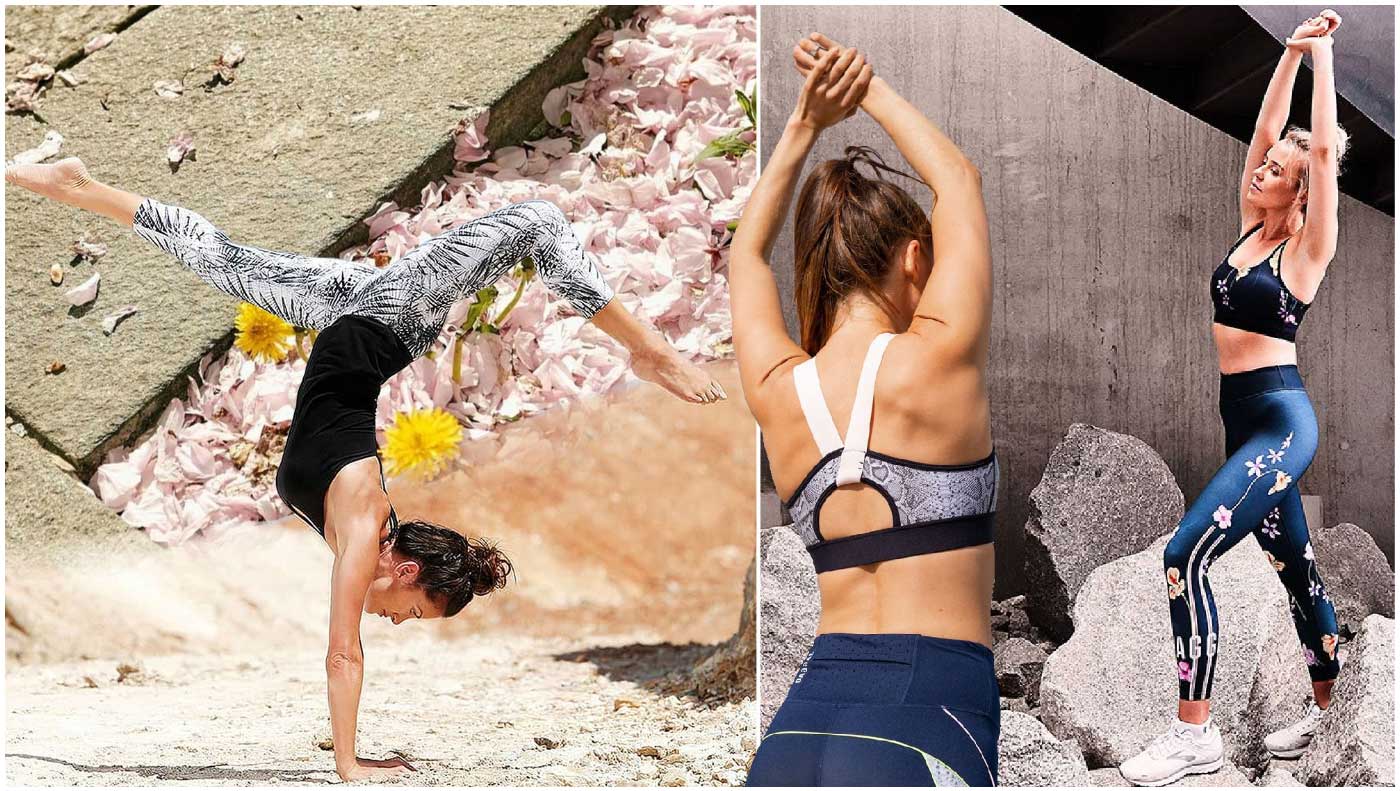 Nowadays,the environment is increasingly threatened. Exploring sustainable development and harmonious coexistence with nature is still the trend of industry development. In addition, with the exploration of nature and the rise of many sports, the physical and mental health of human beings is as important as the health of the earth. Exercisers begin to listen to their voices of body and emotion ; The attention which the market's focus on fitness is also gradually shifting to an emotional level. While yoga is a physical exercise, a mental traveling, a way of life, and a culture to explore the meaning of life. In this background, the use of natural language to create eye-catching yoga patterns and unconventional unique design has become the trend of sports fashion in the spring and summer of 2021.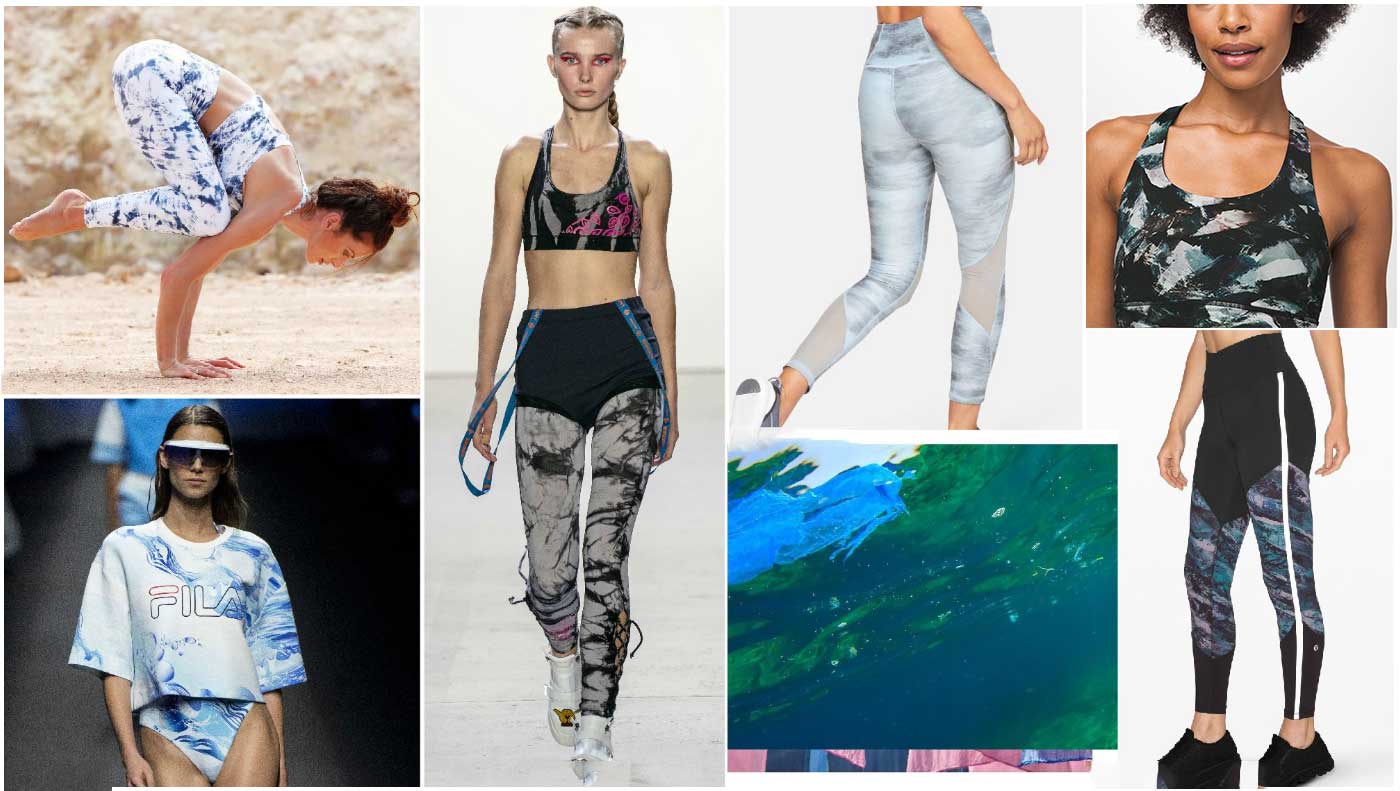 Natural Landscape For Women's Yoga Wear Patterns
The focus of spring and summer 2021 is shifting to high adaptability and lightness. No matter be colorful surface or flow patterns, they all praise the nature. Different from the local style texture of autumn and winter in 20/21, the ocean and water waves have inspired spring and summer design.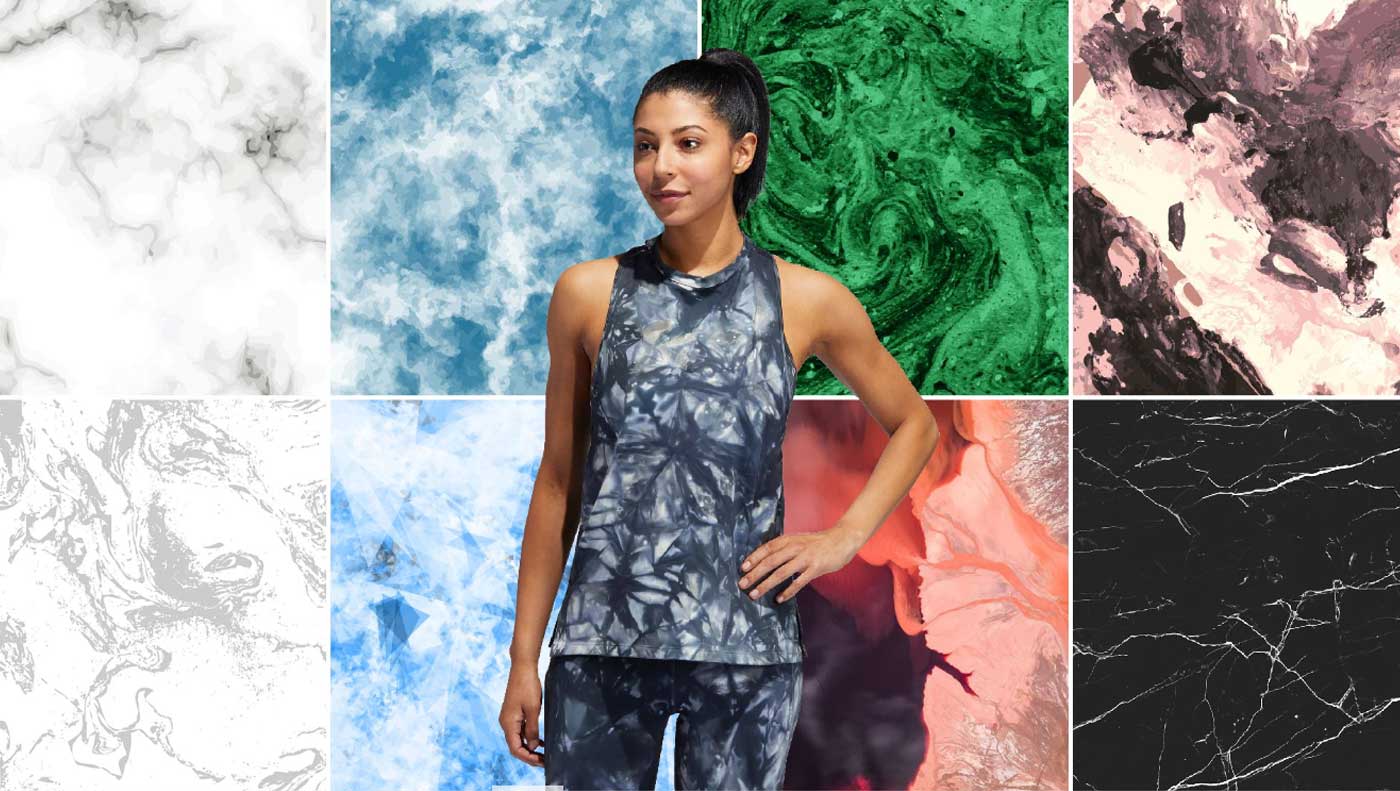 Natural Landscape - Design Recommendation
The whole printing item is based on natural landscape and enhance the personality to artistic treatment. Exploring the mysterious meaning of the deep blue ocean or integrating into the marine garbage scene ,they can bring a new vision and value perception for clothing design.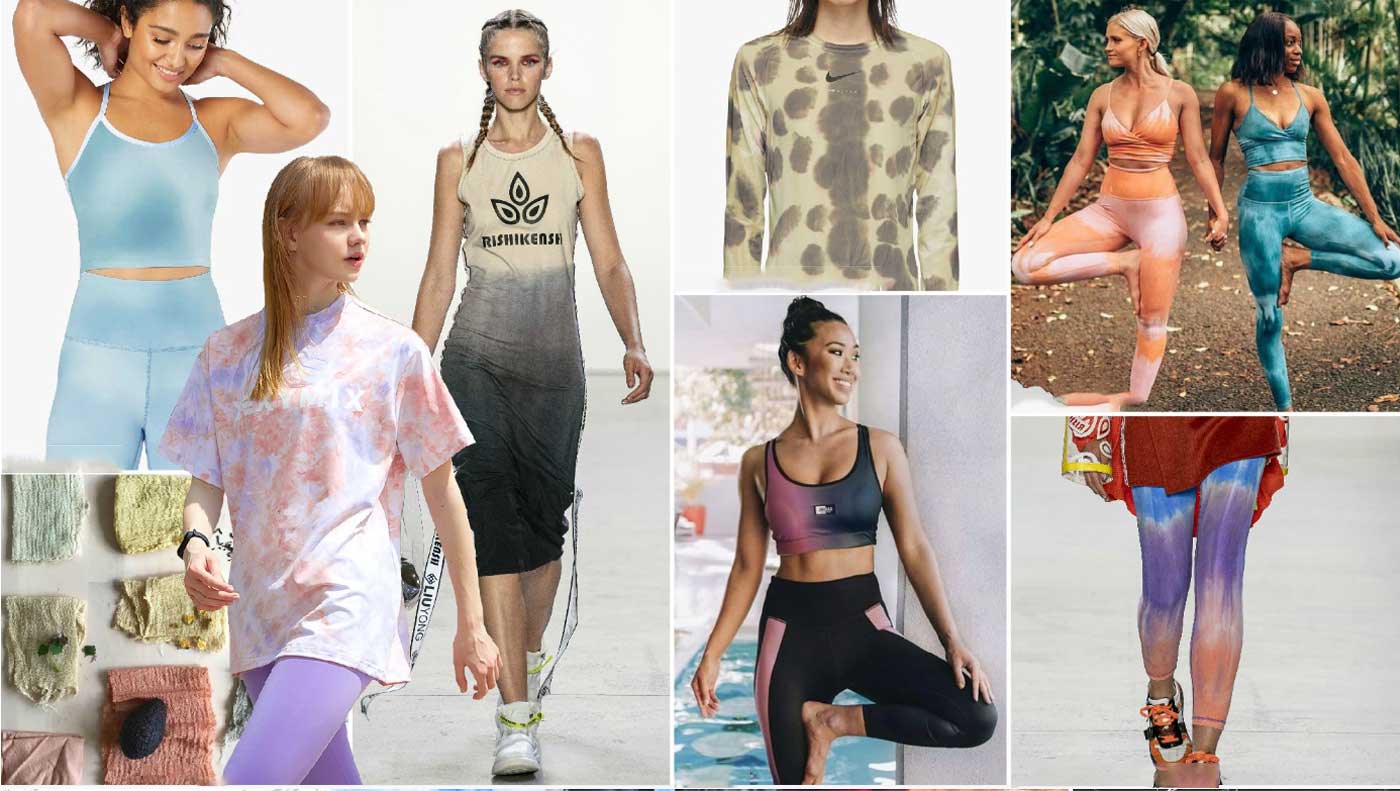 Gradually Shading Women's Yoga Wear Patterns
As organic and recycled fabrics taking the lead, natural low-pollution dyes became the inspiration for spring and summer 2021. Use natural plant dye can creat a unique personalized design, and apply it on yoga suits, showing a soft and amazing effect.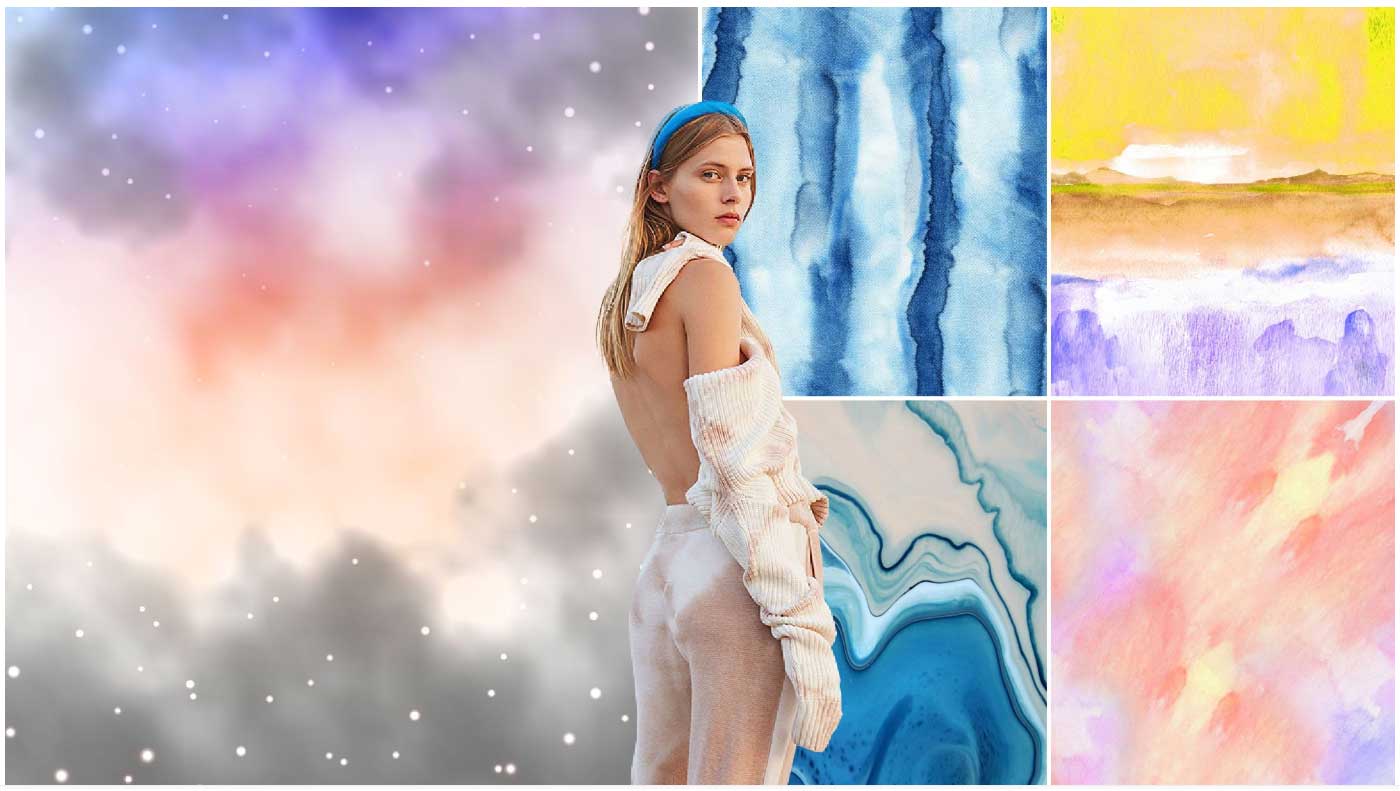 Gradually Shading - Design Recommendation
Consumers are tired of all in the same designs, but they can appeal to millennials who pays more attention to ecercise with their own shading patterns of flawed beauty. Matching with different color fastness organic dyestuffs , fade effect appears as time going by , which is also can serve as a design direction for pattern.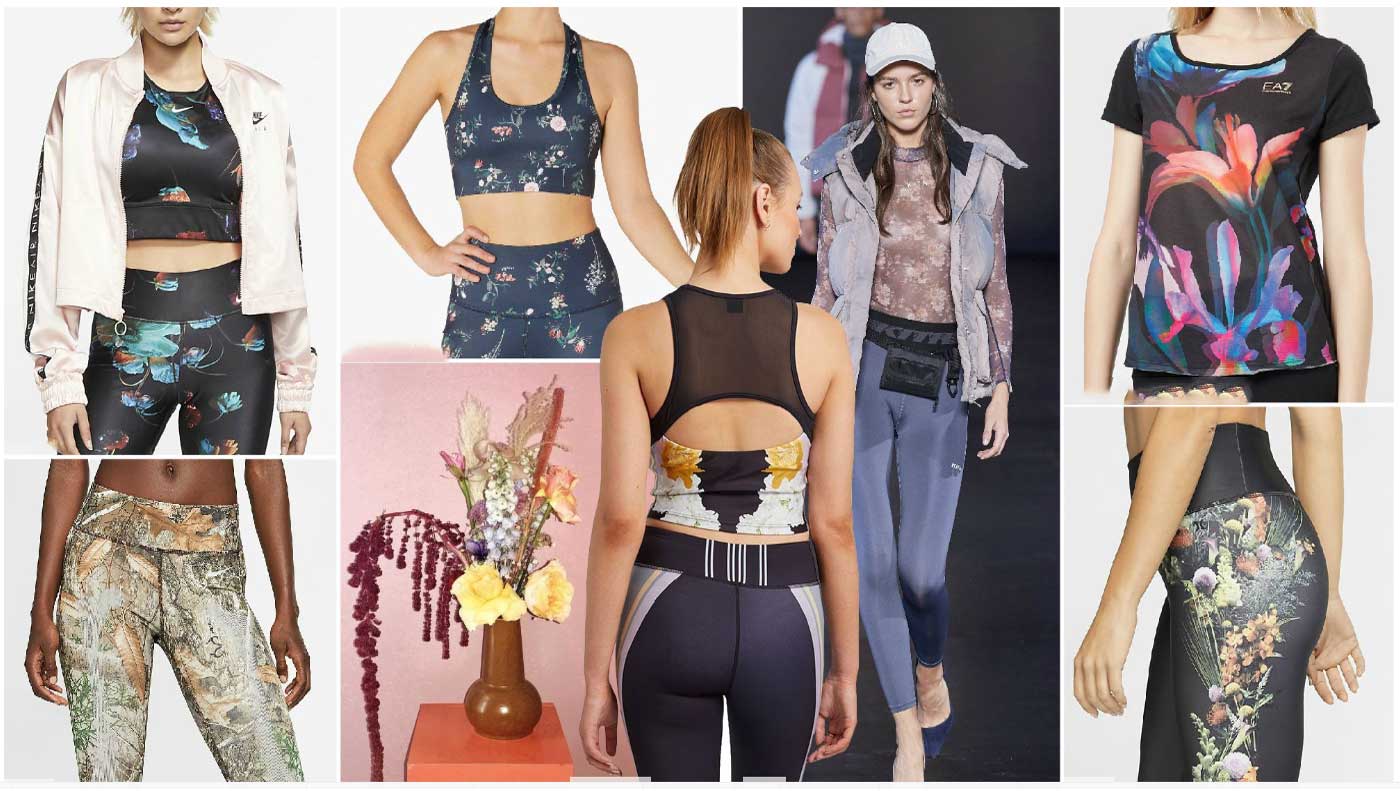 Knowing and describing ten thousand plant forms ,we emphasize the connection between human beings and the earth. The designed pattern that contains hand-painted style gives item more personalized sense; In addition to full pattern, local printing can create multivariate visual focus, using real technology to make the simulation pattern which bring more fashional and closer to the natural effect.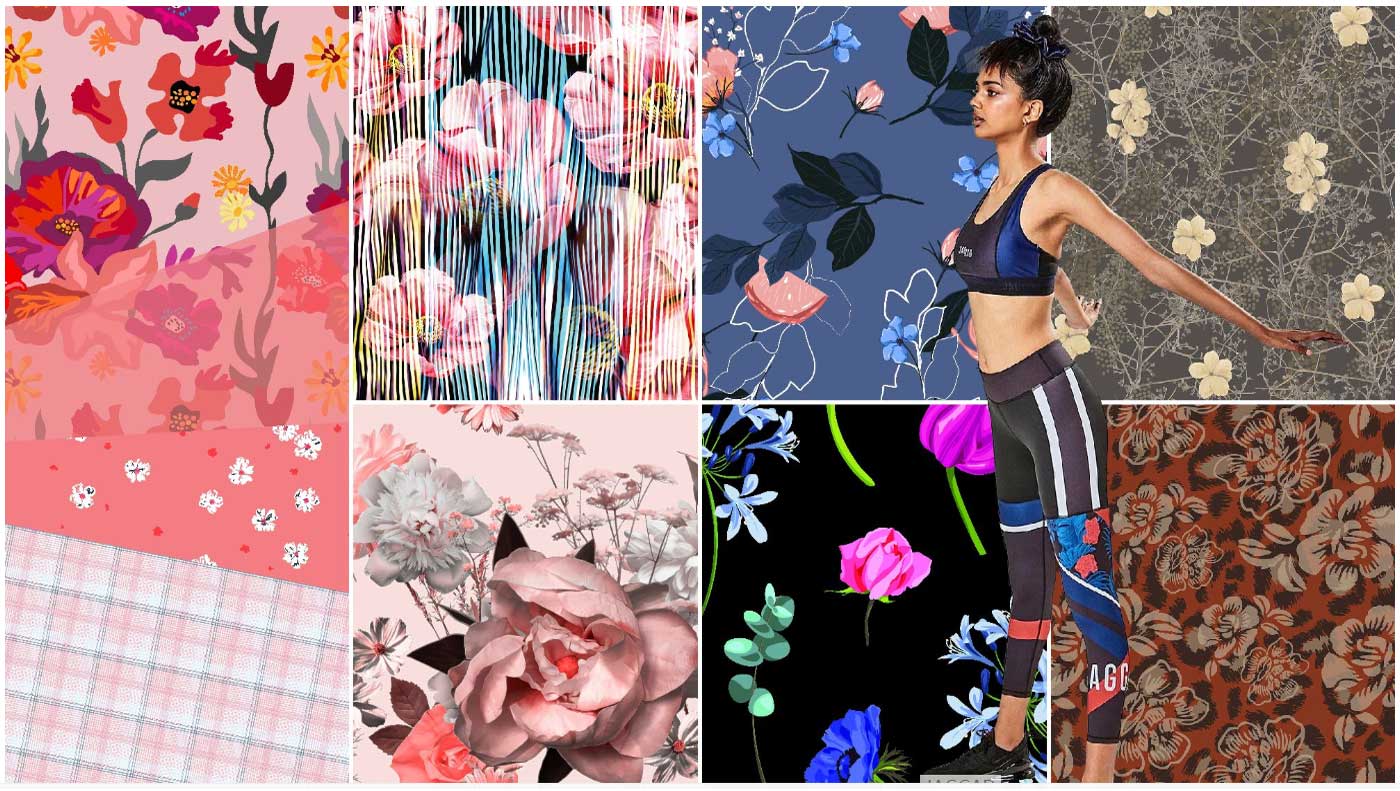 Plant Forms Pattern - Design Recommendation
Innovation on colour matching is the outstanding key of this season plant design, contrasting and using cool and warm color. In the design to create splicing, heterogeneous superposition and other effects enhances the classic single visual effect.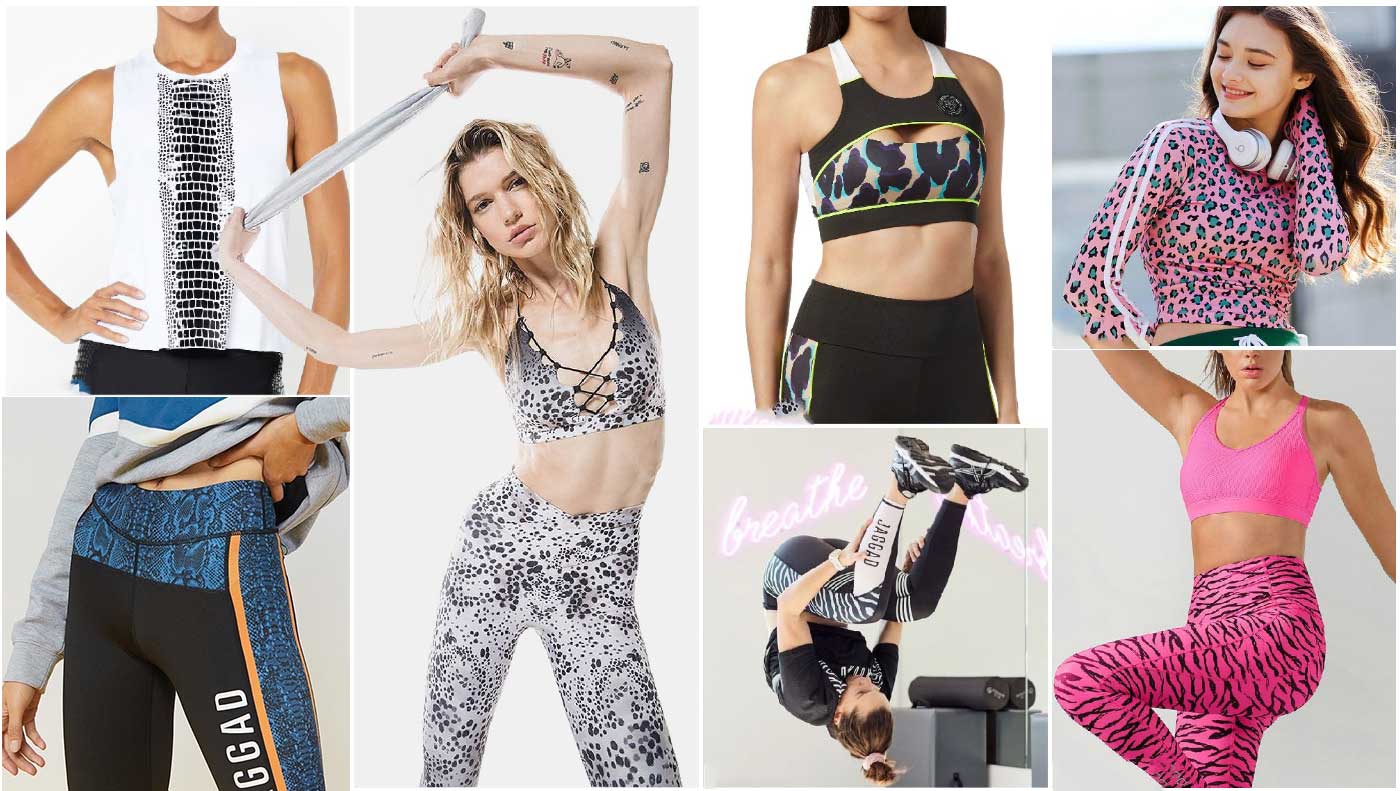 Call of The Wild - Women's Yoga Wear Patterns
Animal skin grain patterns are all updated in content and process. Adding trendy geometric elements and color effects can weaken the effect of strong expression, and more fit the nature of yoga suits; Compared witn leopard grain ,zebra grain is less aggressive and easier to wear nicely.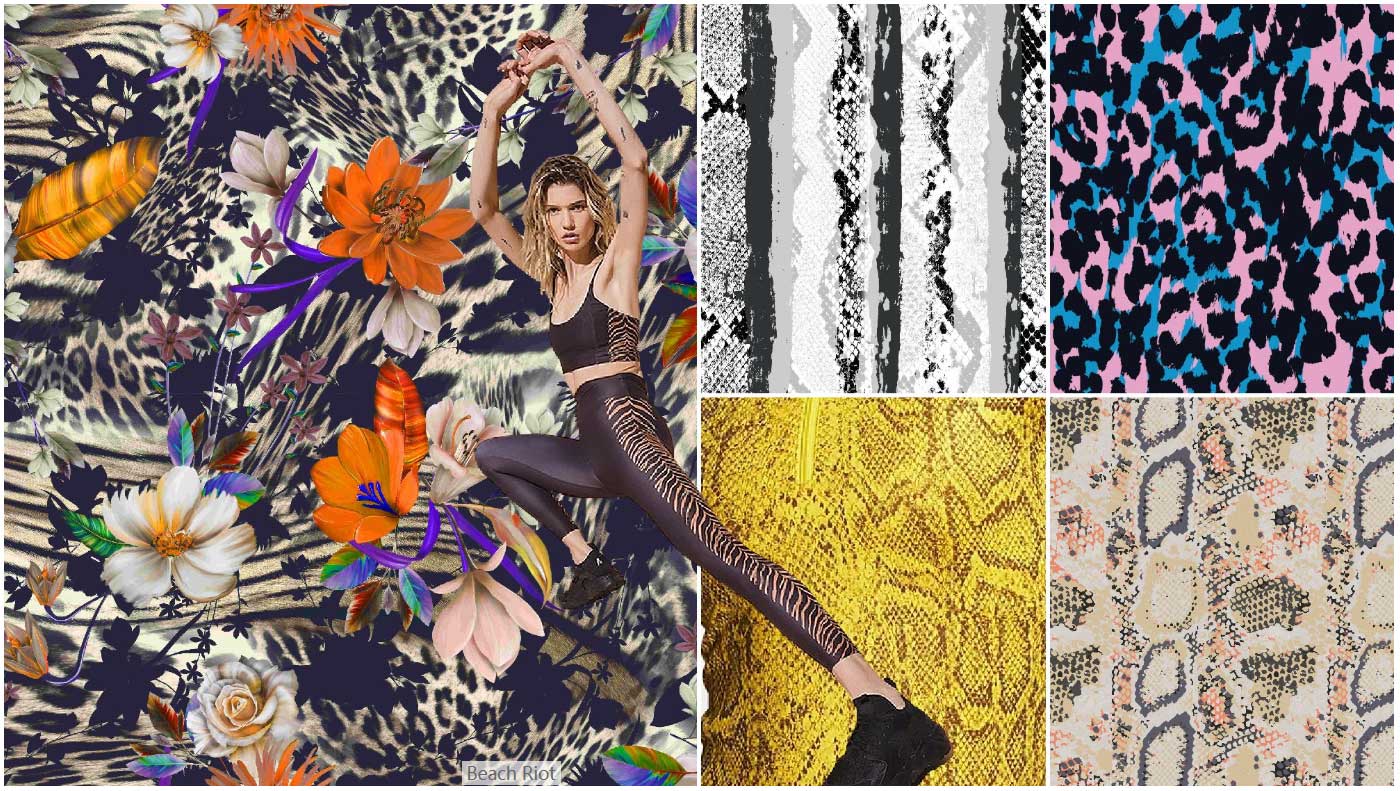 Call of The Wild - Design Recommendation
The athletic consumers favours personlized designs, because they can boldly try attracted-eyeball patters made of animal skin grain and other elements. For instance ,the left patter, virtual leopard grain and realistic flower are combined together; Or combine the color with animal skin grain also can reflect layering sense in matching colors.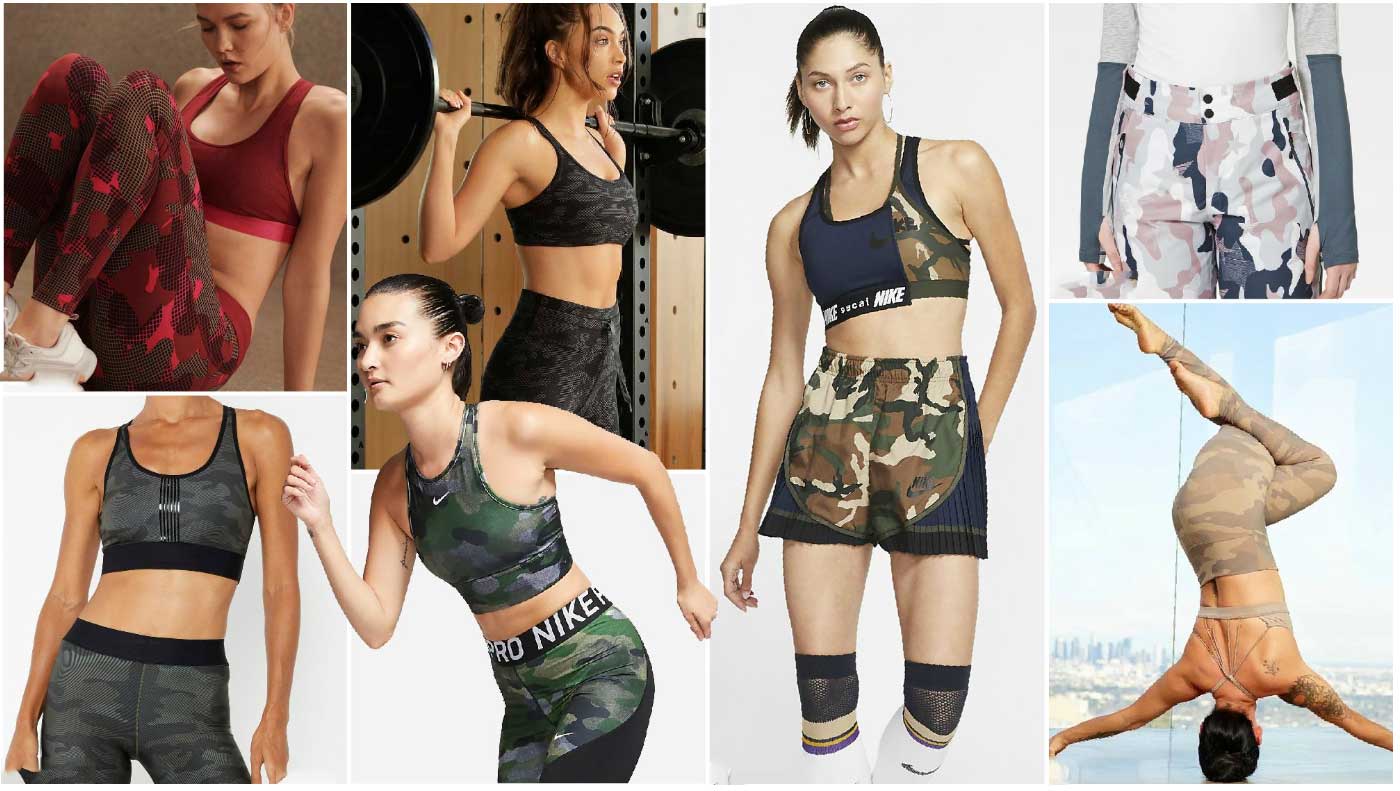 Consumers pursue durable and unique products. The busier their life is, the more needed they choose yoga suits to be suitable for different occasions. Full of neutral camouflage elements are with strong, masculine and unruly , which become one of the designing direction in spring and summer 2021.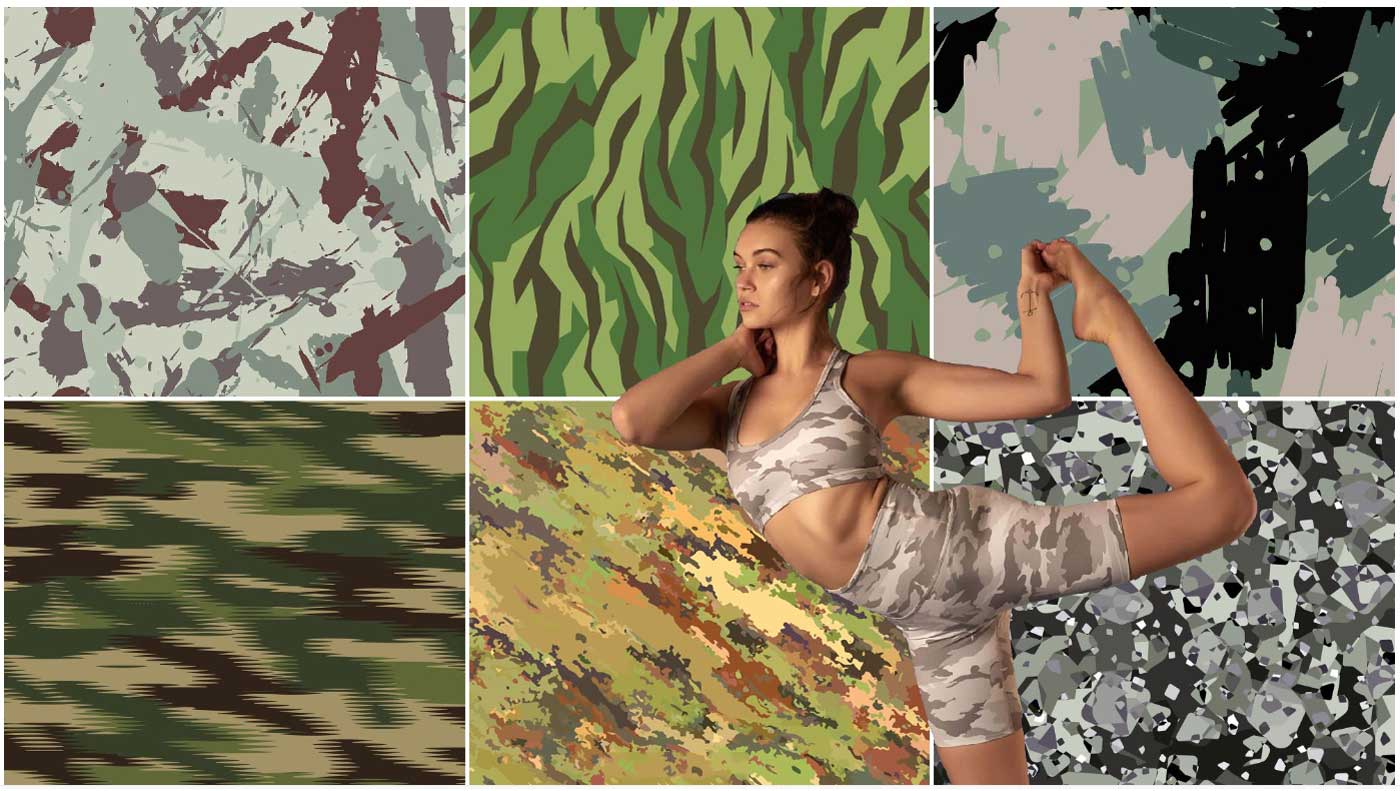 Burning Camouflage - Design Recommendation For Sportswear
Avant-garde camouflage elements largely use subversion of conventional soft color in female yoga suits . Artistic synthetic patterns are very novel, such as the addition of fuzzy processing, imitated skin grain designing and so on.
HL sportswearmfg uses digital printing technology to provide rich patters database for customers,which meets customers' multivariant customized needs. Meanwhile, it adopts the green and beautiful color pattern of digital printing ink which is in accordance with the environmental protection standards of the European Union in raw materials , better conveying the language of nature.
Get Action Now And Get Expert Advice From HUALLEN Sportswearmfg Now!
Are you looking for sportswear manufacturers? Need sportswear with custom seamless design and many other designes as well? If the answer is "YES",look here,the sportswear manufacturers of HUALLEN .