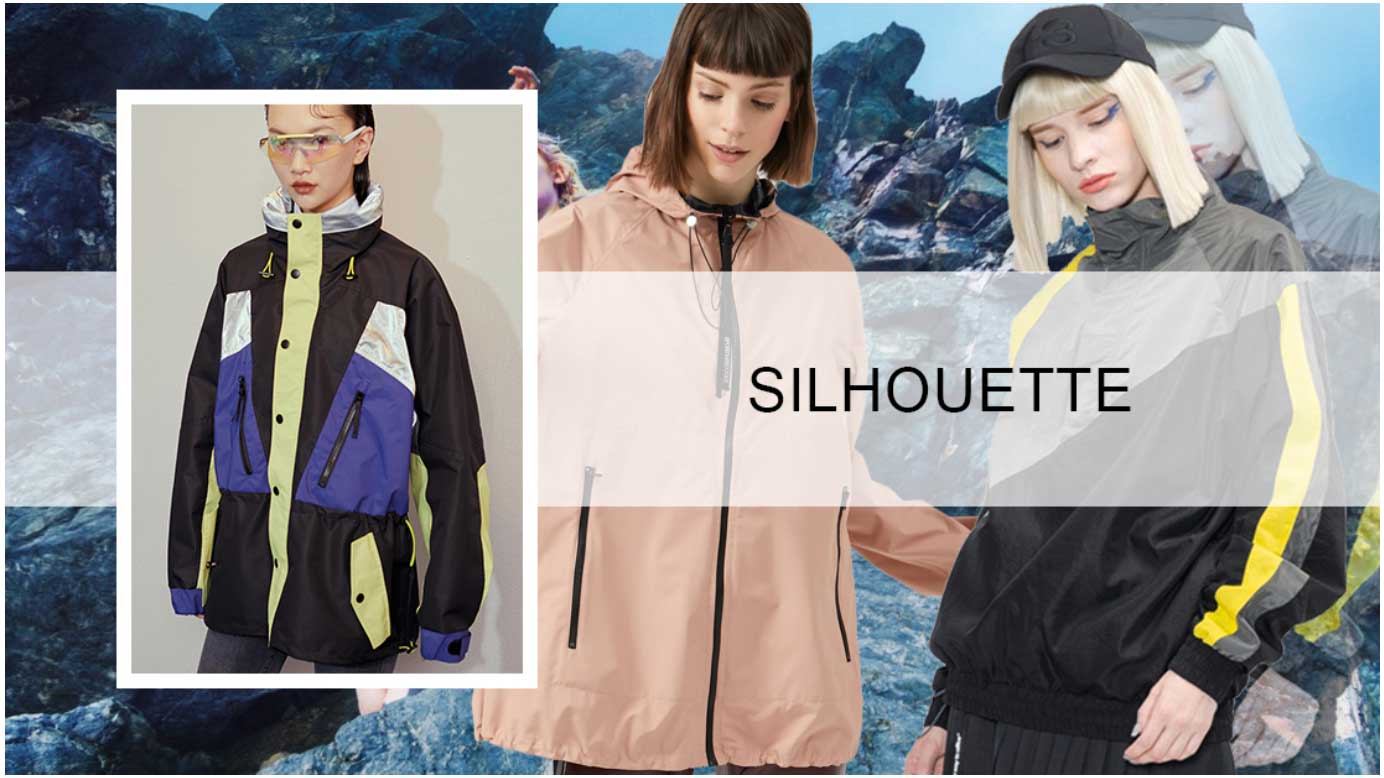 Jacket Silhouette Trend of Women's Summarization
According to the forecast of 20/21 autumn and winter, the movement function style will become the main trend of 20/21 autumn and winter which emphasis on futurism and practical sports details. The jacket under this theme, as a key item, appears in classic silhouette and integrates with innovative functional design to present the functional style of sports with a new look.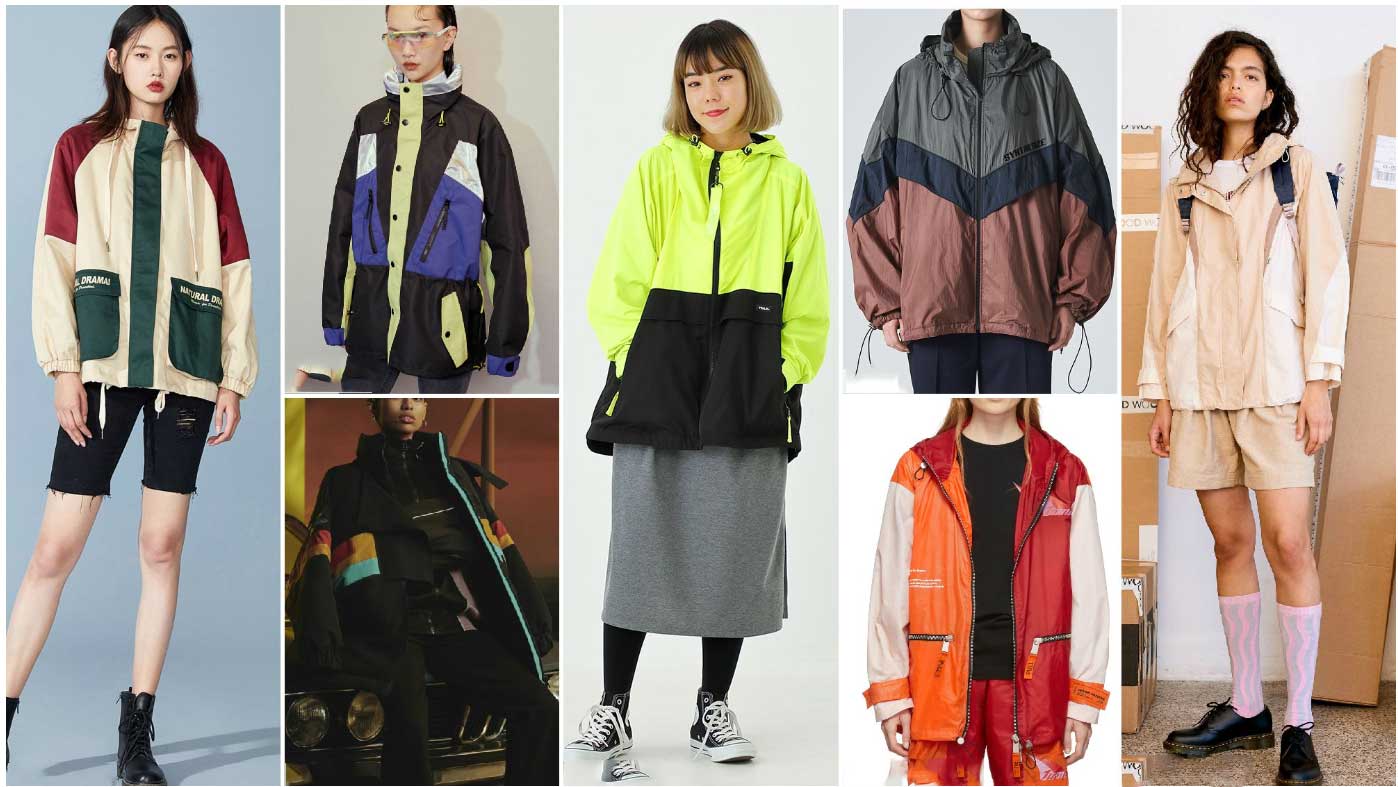 Through the large area of fabric contrast color splicing and details contrast color embellishment, the classic loose jacket silhouette coruscates new ideas, giving people a full sense of sport and youth. The integration of functional elements makes the jacket more feeling of being outdoor.
Functional pullover sports jacket
Pullover sports jacket integrates functional elements, emphasizing the functional supplementary material's decoration of drawstring and zipper. Meanwhile, the splicing of jumping color blocks also gives the whole single item a youthful sense of fashion. The protective collar strengthens the protection of outdoor sport style.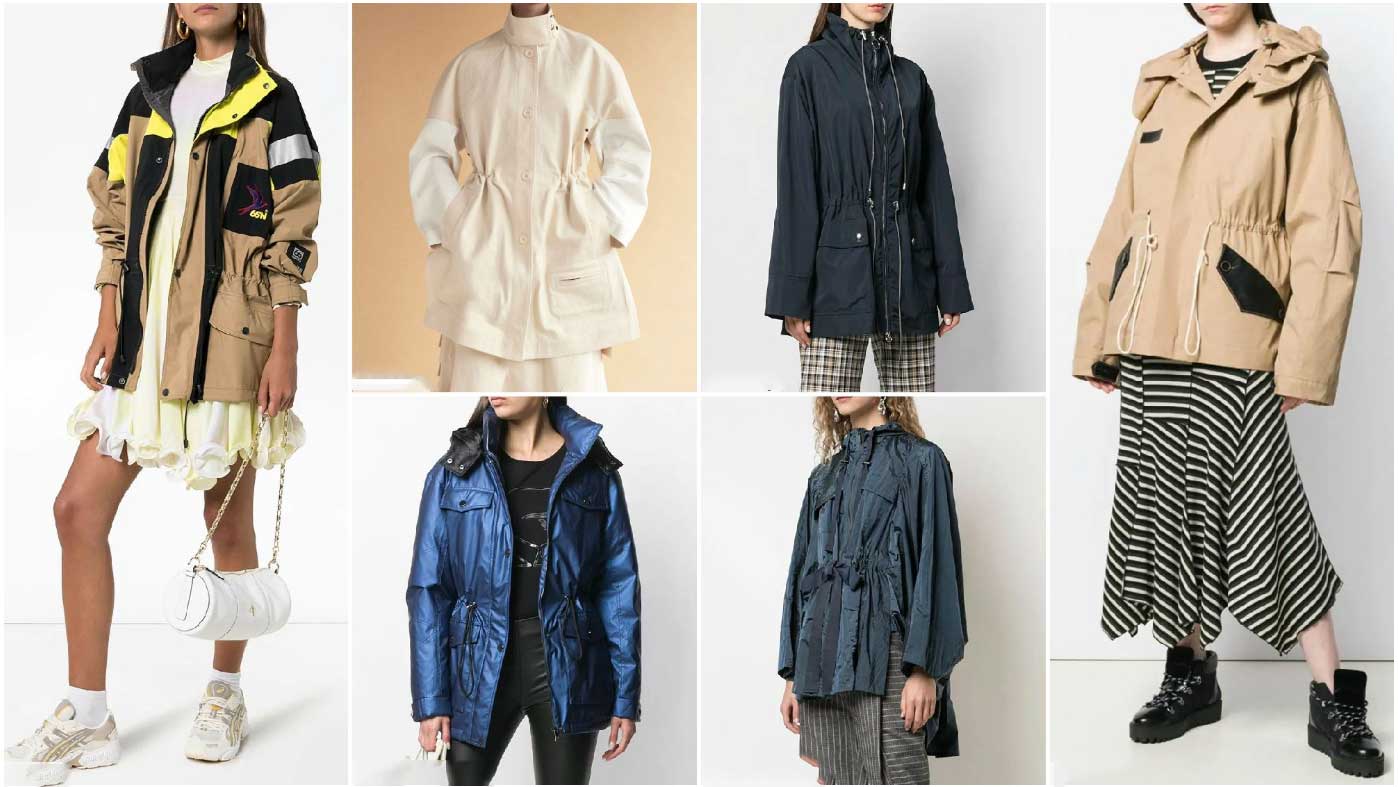 As the waist becomes the focus of the clothing silhouette, the type of classic jacket becomes more three-dimensional and sculpted. The design of pulling rope to tie waist adds new idea for this item, letting the item of sport style emphasize female waist,too.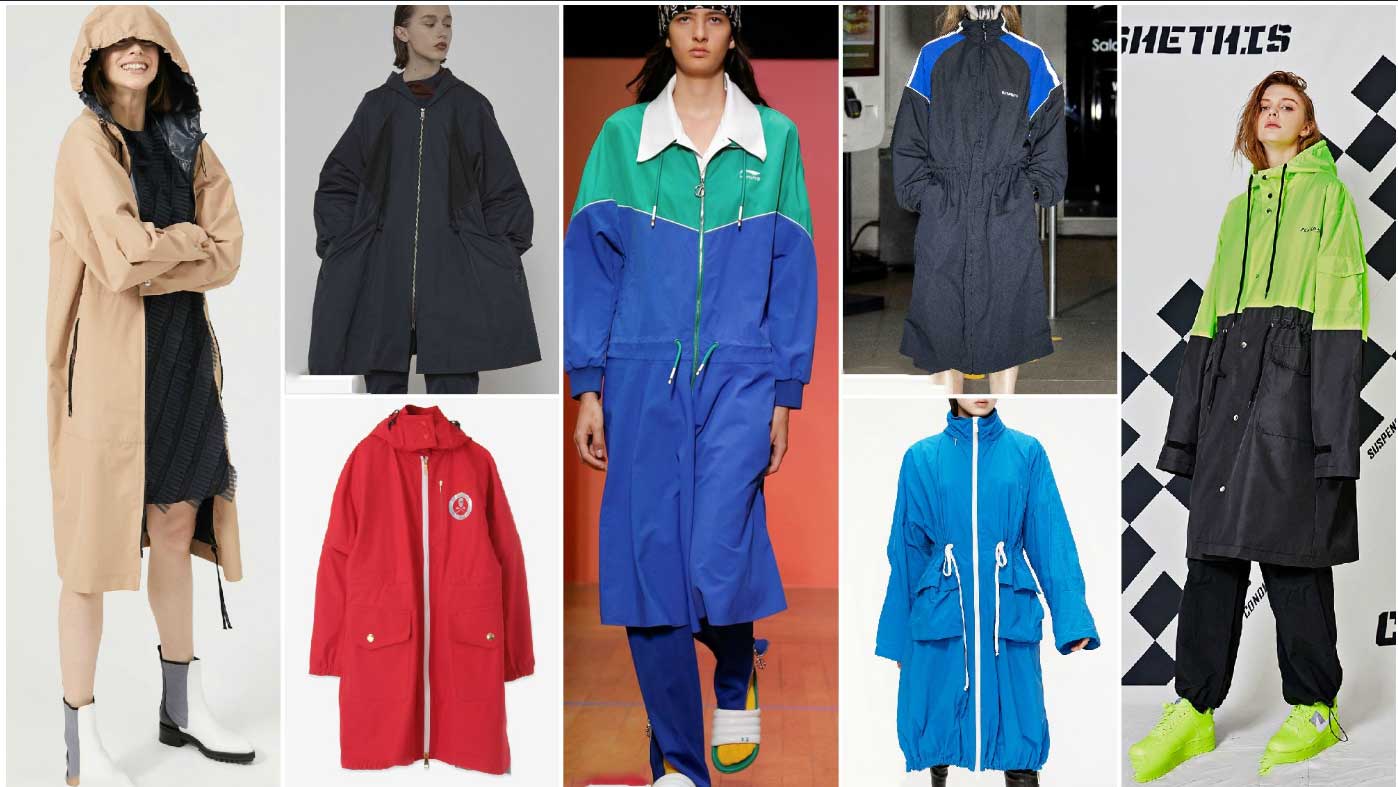 Paper-thin nylon, tyvek and coated cotton are combined with industrial details to give the jacket a futuristic sense, while the design of drawstrings and functional pockets emphasizing its functional sense.
The fake two-piece design takes on a whole new look on the sport jacket, and appears in more outstanding ways such as contrasting colours splicing.
The common sports jacket therefore has the administrative level feeling to manifest the new idea of the design.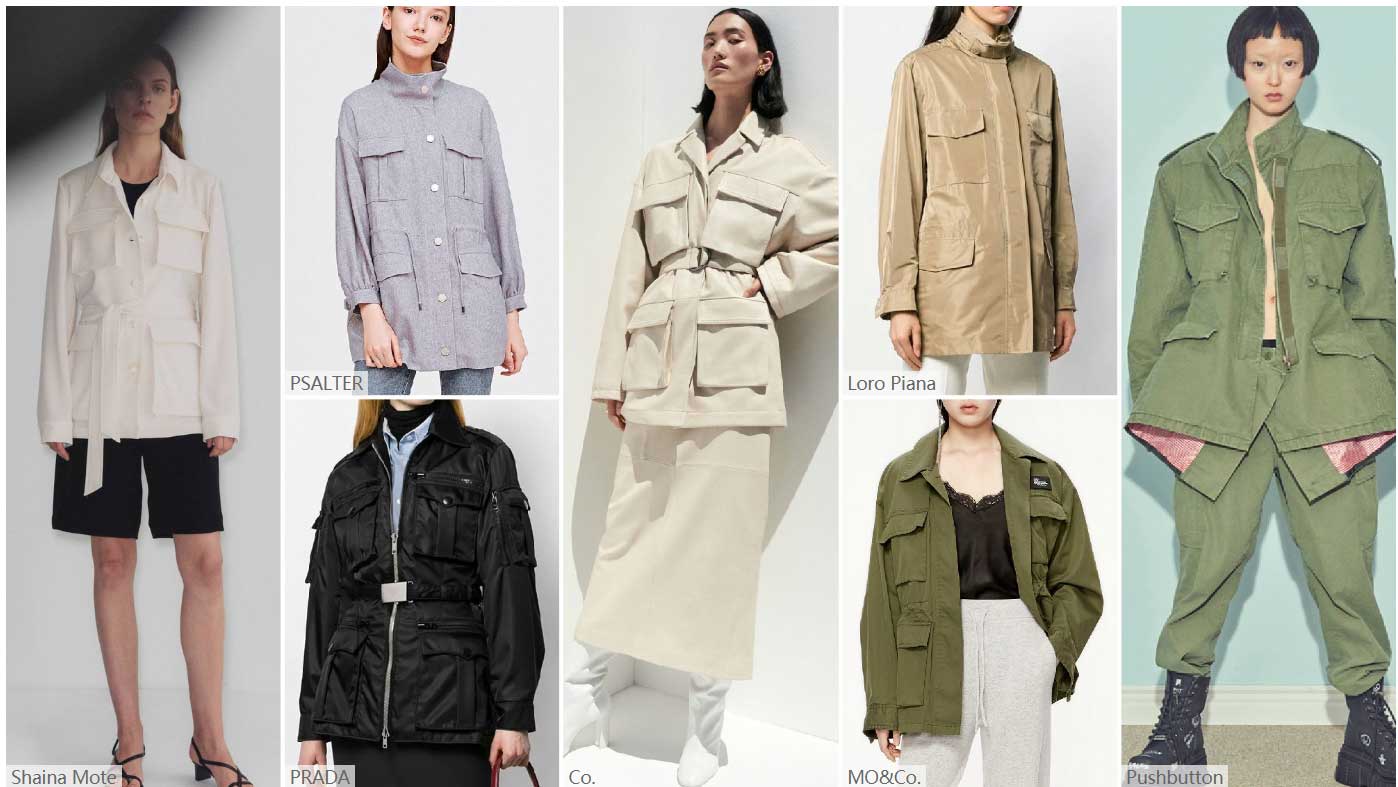 Multi- Pocket Frock Jacket
Jumping out of streetwear, the practical jacket is paying respects to the hyper-functional theme of outside predictions, bringing a fashion-forward update to the technological jacket.
Box pockets are designed to provide a functional sense for the frock silhouette.
Get Action Now And Get Expert Advice From HUALLEN Sportswearmfg Now!
Are you looking for sportswear manufacturers? Need sportswear with custom seamless design and many other designes as well? If the answer is "YES",look here,the sportswear manufacturers of HUALLEN .