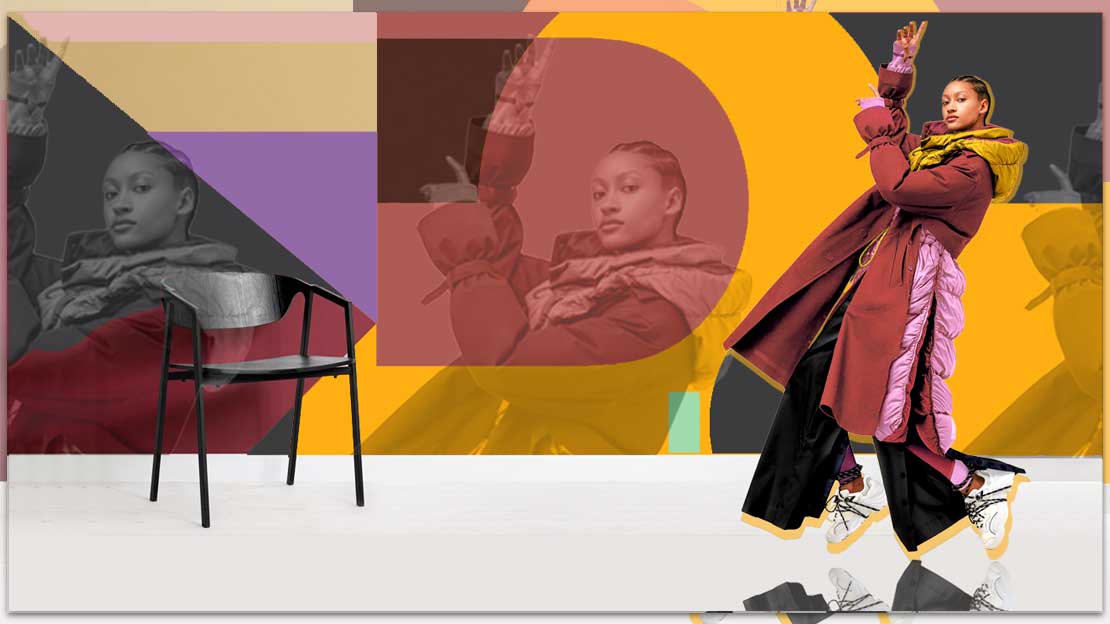 As restrained concept is increasingly popular, contracted design will continue to present rising trend in 21/22 autumn and winter. Home sports, horror style, Bauhaus minimalism, outdoor modularity and dystopia will run through the 21/22 autumn/winter sports market all the time, focusing on the single color and small module color ornament collocation design, which will break the seasonal and tide trend of the sports market restrictions.Inspired by ROKSANDA x lululemon's co-branded collection and Stone Island, warm and cold colors complement neutral colors for a more striking fall palette. In the new season, the color language is more closely related to the texture of fabrics, and the more accurate quantification of colors to clothing through fabrics is our appeal to the sustainability of sports market.Color can be explored for products that are applicable throughout the year.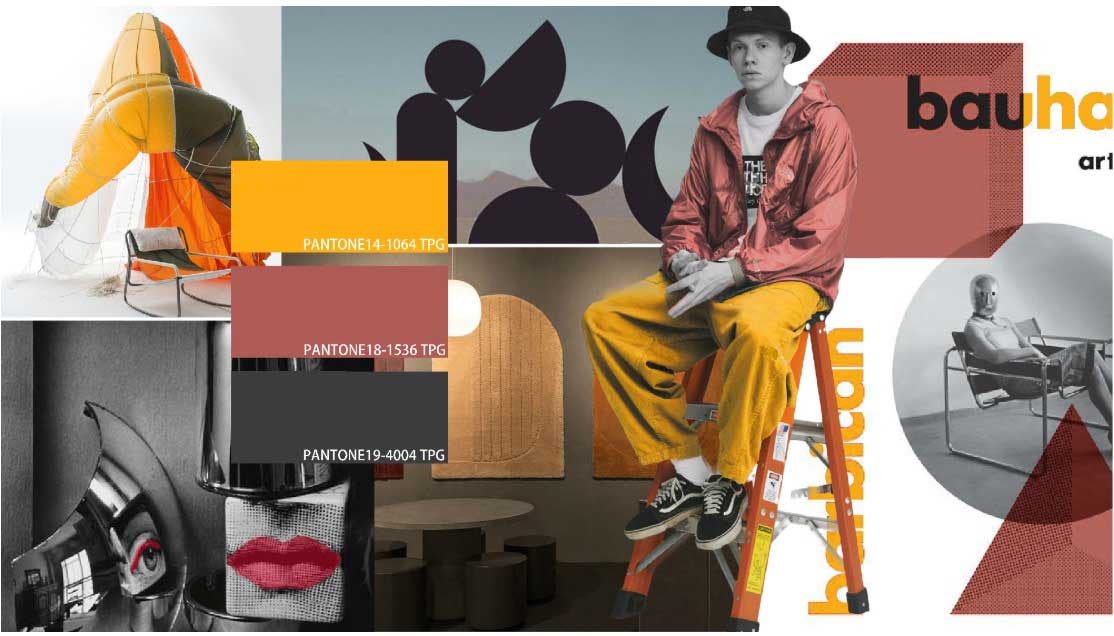 Inspiration – independent style:With minimalism softening the gender distinction in sportswear, functional outdoor clothing favors the enhanced core colors that can complement the existing items. Therefore, the orange color under this theme and the rubber tree color in the theme of calm primitive style complement each other, and the item and stitching color blocks create outdoor and hiking themes.Deep olive, persimmon orange, mumbai brown and green grey add inspiration for striking practical outdoor wear.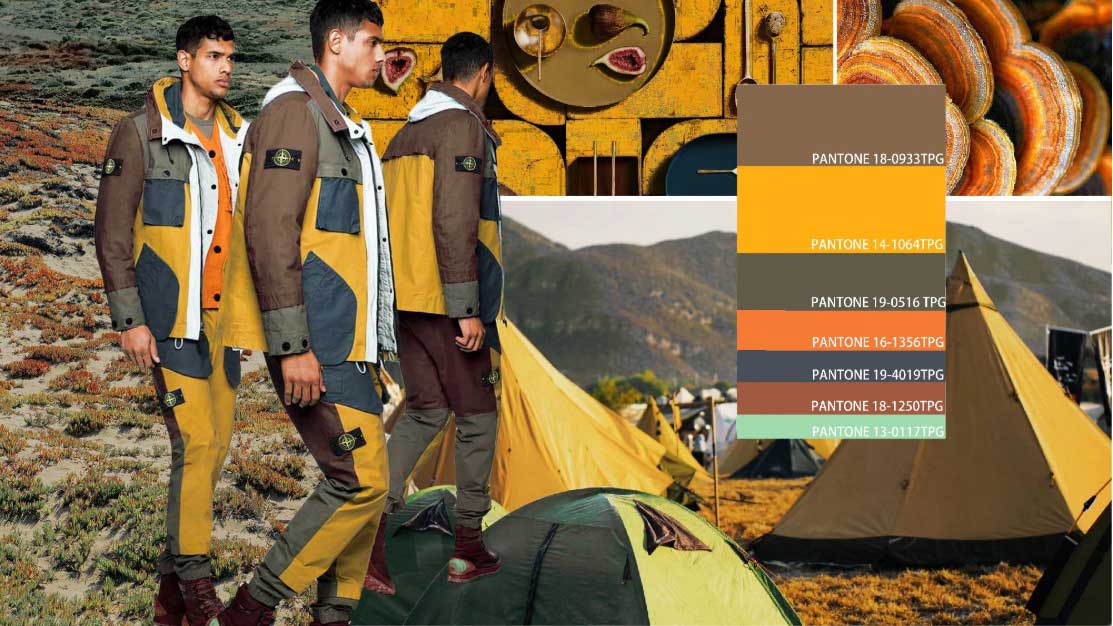 The main color – orange:Outdoor functional elements such as mountaineering, which mainly focus on the urban environment, constantly inspire outdoor and hiking style clothing. Softer minimalist colors meet the needs of independent outdoor travelers for a sense of delicacy. Sportswear tends to be more gender-neutral in clothing, and the men's sports market is as bold in color as women's,High saturated color is very personalized, and also more suitable for  increasingly younger outdoor sports market.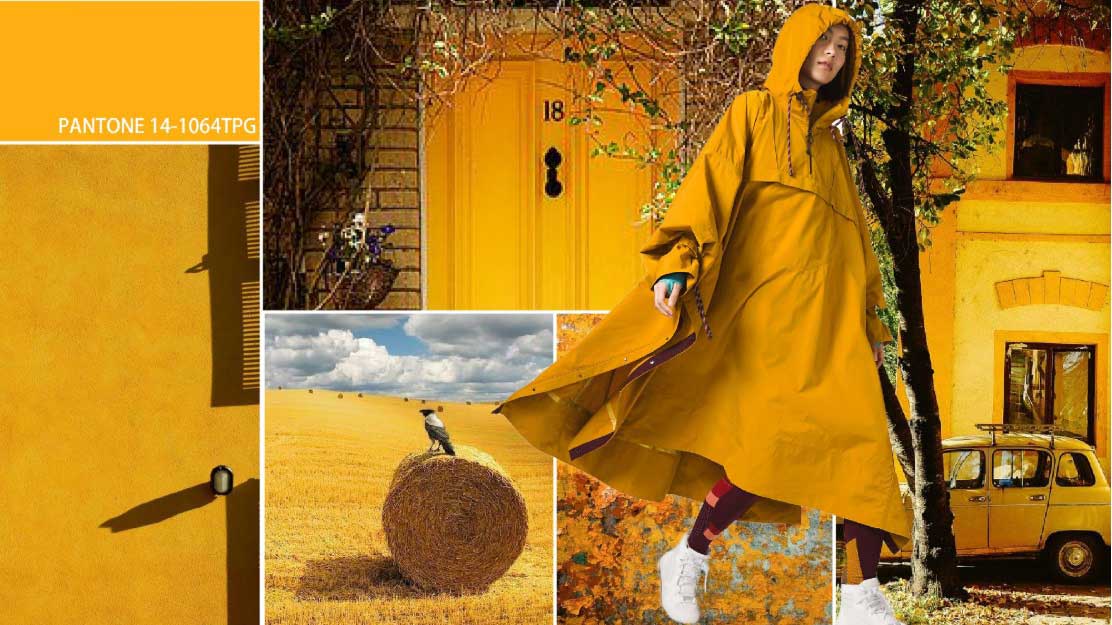 Climate deterioration leads to the unpredictability of the seasons, cross-season colors gradually popular, autumn and winter tend to use more bright colors. Seasonal colour orange and dark rubber tree color and dark olive color collocation with fashion function outdoor accessories can more extend the seasonal use cycle of clothing.To explore the possibility of artistic expression brought by new materials and new technologies in minimalism, it is suggested to use gore-tex, plant fiber, recycled polyester and other environmentally friendly and durable new fabrics.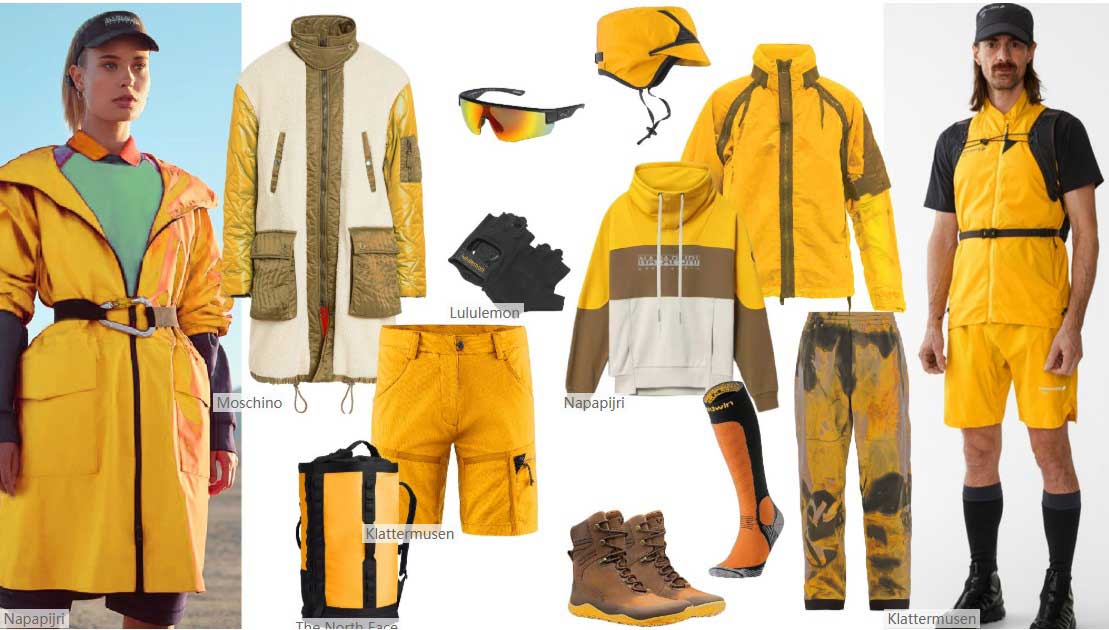 Inspiration – urban pragmatism:The particular worries of this era have become clearer, but the universal, unconscious, nameless worries can only be expressed symbolically. In turbulent times around the world, all activities in the home are particularly durable. Natural minimalist interior and product design seems to be a highly symbolic form for me.In addition to the calm texture spicy sauce color, with the healing pelican, green gray, banana yellow to make this highly symbolic product design play a soothing effect. Accordingly, the clothing regards as direct contact with the person body , this tie-in color is very suitable for home fitness and training styles.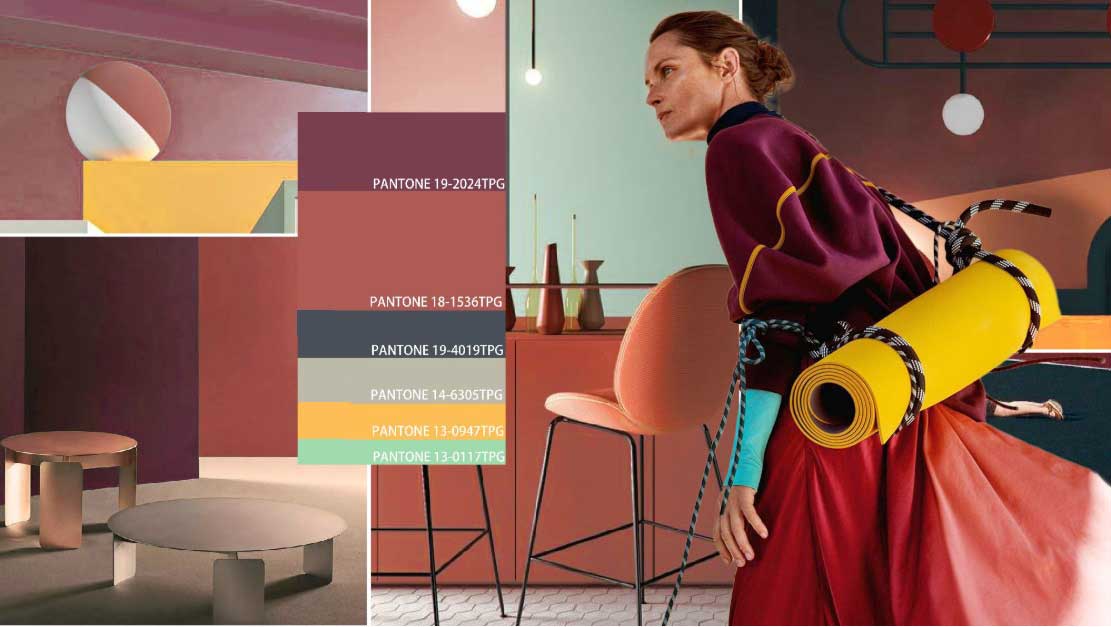 The main color – spicy sauce color:The warm spicy sauce color more suits to pacify the anxious mind of the people under The Times in brightness and the processing of purity respect , establishing belief and vigor. As head-to-toe body styling becomes more and more popular, red with a warm sense of close-wear will become the key color of yoga, fitness, home clothing and other categories.
Mix and match — spicy sauce color:How will color psychology more accurate quantification to clothing, of course, it is necessary to match fabrics. The color of natural and nostalgic spicy sauce color is suitable for classic fabrics such as matte flat knitting and nylon to enhance people's feeling of wearing clothes. At the same time, we can stitch the small area with different contrasting colors to adapt to the positioning of different groups of the brand.
Inspiration – modern dystopia:In a world of viral disasters and geopolitical and economic instability, ecological anxiety has been identified as a common disease. People are finding solace from games, digital platforms and horror movies. For design, this will inspire a shift towards bloody and even dystopian products.The main color of this theme is black, and then the combination of dream amethyst color, rhubarb fruit color and the orange mentioned above to complete the gorgeous detachment of this theme.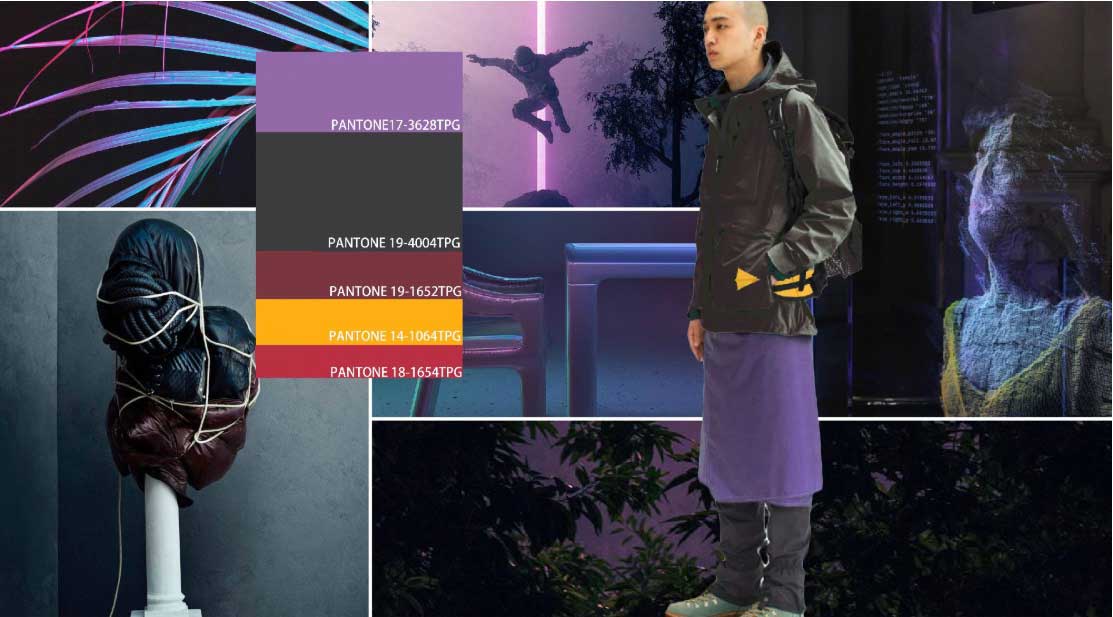 The main color – tap dance shoe color:Oberli biazlai's black and white illustrations are representative works of art new movement with the most combination of dot, line and surface and horror style. As an innovative figure in the same background as Bauhaus, they can best reflect the germination of modern dystopia under the turbulence of the early world in painting.In this representative of the interior home decoration, photography, binding and so on are highlighted this design products of simple but focus on details function .So, fall and winter in21/22 will mainly launch the color of tap dance shoe that is full of quantification feeling, showing the athletic clothing full of contemporary function and street element of fall anf winter in 21/20.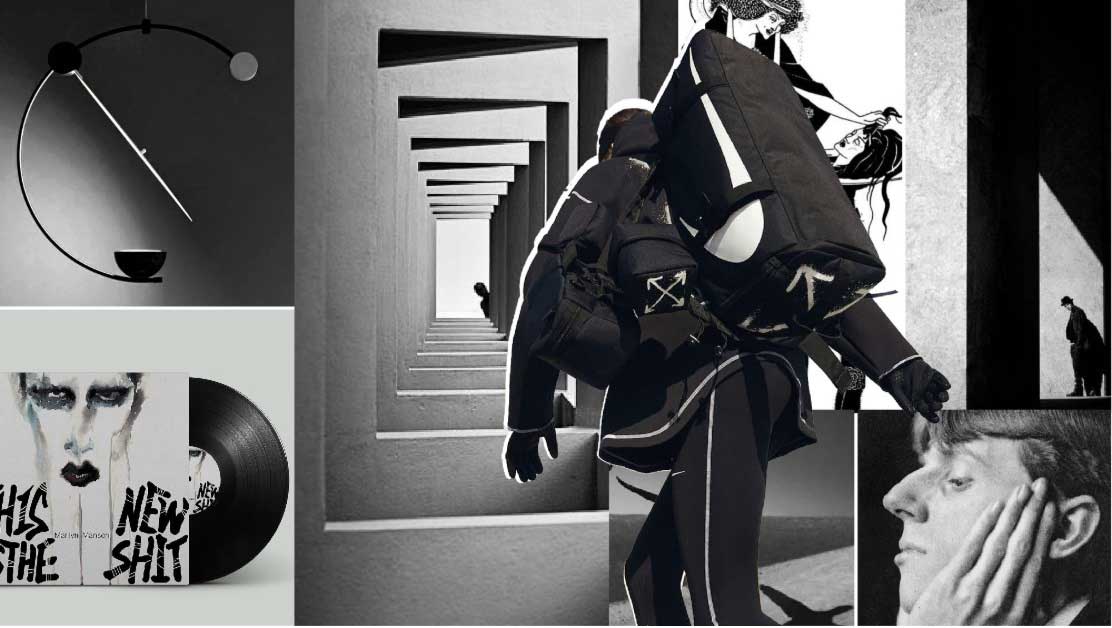 Mix and match- tap dance shoe color:Application blue dark color of tap dance shoe color and the ornament match of bright color such as amethyst color, litchi color, orange yellow combination,which rises in motion category,
our season-appropriate color of tap dance shoe color complies with this trend, showing young vigor more.