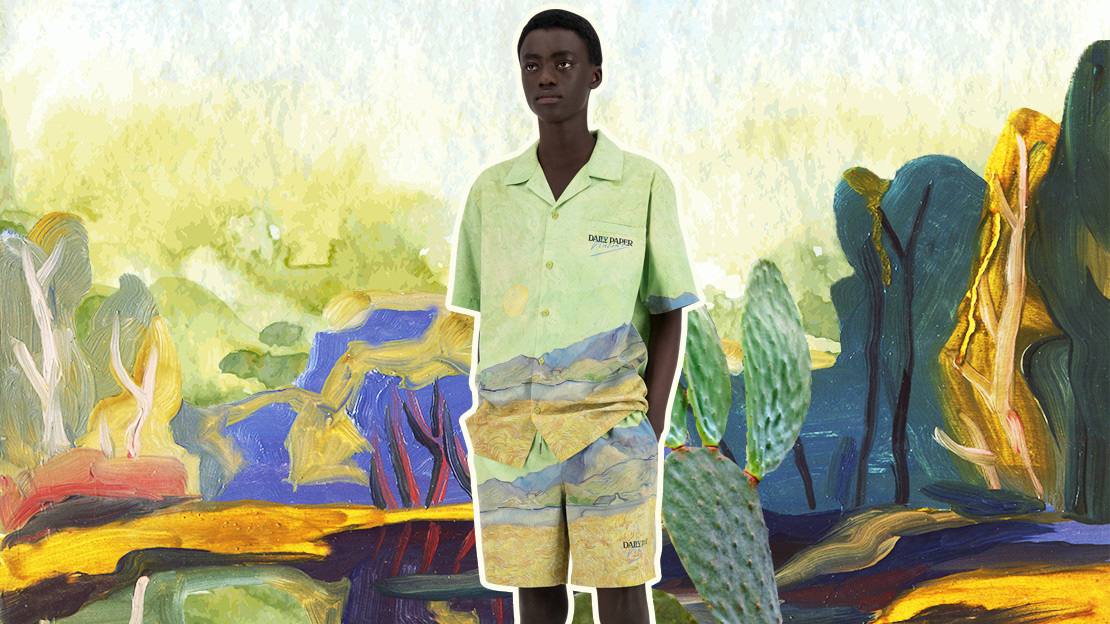 We like to travel because of the charm of nature, the artists often use a camera or brush to record beautiful scenery, but when we are feeling the nature magic creature , designers have set off a integration trend of fashion with art,the combination of fashion and art make the item qualitative feeling more,just like a work of beautiful art !The landscape patterns in spring and summer of 2021 are mainly hand-painted, with simple scenery, poetic watercolor scenery,unconventional abstract patterns and rich layering artistic collages. Inspired by natural beauty, they are created in clothing, thus creating a "fashion landscape" that cannot be missed.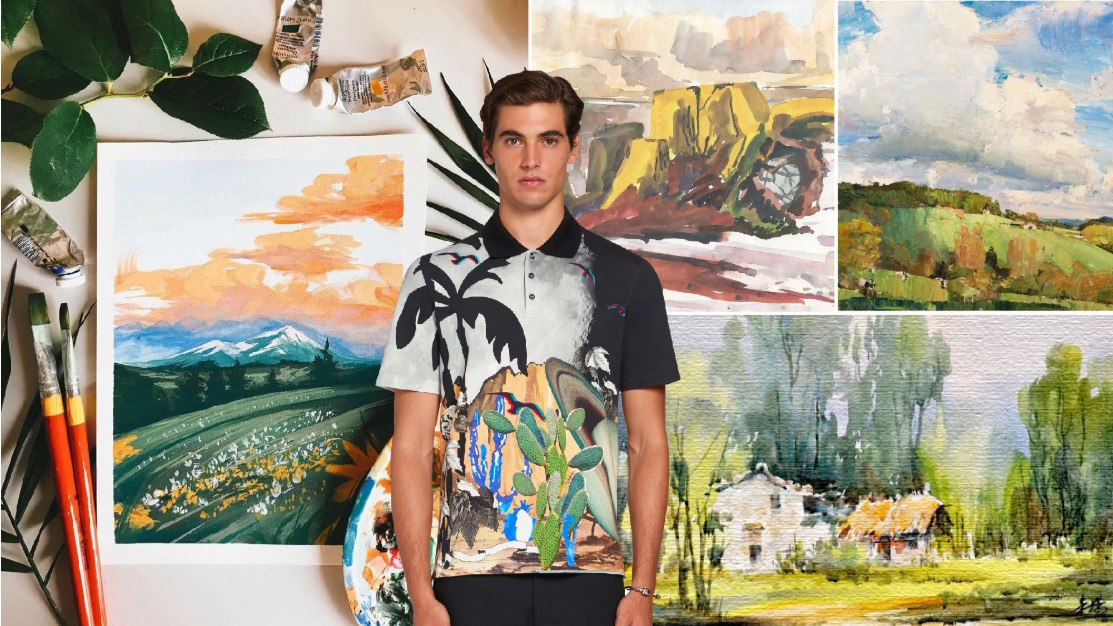 Mini landscape
The beautiful scenery is always desirable, and the beautiful scenery recorded by pen and camera can always bring back the beautiful memories. A corner of the beautiful scenery is selected and the rich colors are painted to show a strong artistic atmosphere. The local pattern of the brand logo is suitable for T-shirts or hoodies. It can be printed or embroidered with cloth, which is low-key but not ordinary, and more suitable for daily wear.
Soft light colour
Spring is full of vigor, summer is enthusiastic like fire,spring and summer represents youth vigor and individual character. The soft light color , full of poetic watercolor scenery, the hazy sense of uncertainty is more thought-provoking, making the fashion more soft and delicate. It can be used to create T-shirt, shirt or hoodies and other tops categories,Digital printing can clearly show the rich layers of color,and is the indispensable item of clothing in spring and summer .
Abstract brushwork
Abstract brushwork landscape painting, from the nature high saturation and brilliant colors, obvious brushwork, rough direct methods has a strong performance, showing full visual effects. It can break the convention to carry on the avant-garde design to make jacket and suit jacket, local application is just right, showing the perfect fusion of art and fashion;It also can do knitting item jacquard process, unique fuzzy border effect of the yarn shows different beauty.
Wonderful collage
Collage design with strong sensory effects, dark silhouette or line drawing plants forms a strong contrast with the bright abstract landscape. The addition of hyperrealistic elements creates a wonderful visual experience, which is highly ornamental. It seems to be an extremely uncoordinated combination, but it is a popular design form at present, creating eye-catching full-piece digital printing to meet consumers' demand for forward-looking design.