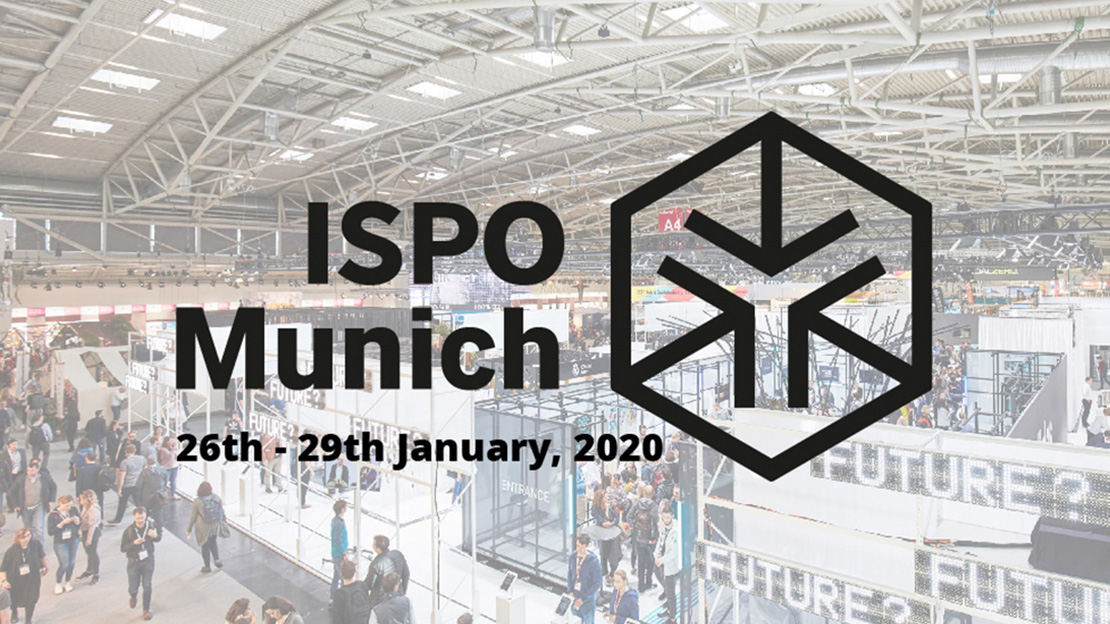 The exhibition review:Munich ISPO is not only the world's largest sports trade show, but also a promoter and voice medium for cutting-edge sports ideas. With the slogan "responsibility, dynamism and innovation", ISPO Munich 2020 highlights the impact of sports on all industry of life. The exhibition hall accumulated more than 200000 square meters, a total of 18 exhibition area, including snow sports products, manufacturers, health , fitness, and urban modeling. Innovation and creativity are key to the show of fall and winter 20/21 , with almost all brands emphasizing sustainability in product development and brand concept, as well as promoting urban styles and modular designs to cater to sporty consumers.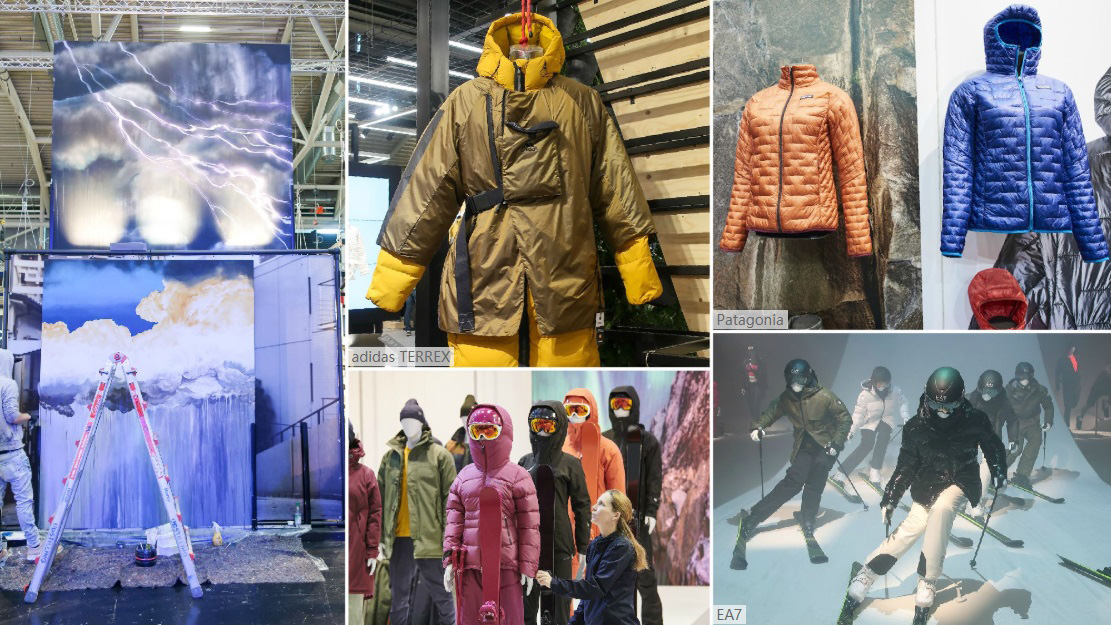 Theme – urban style
Winter sports are playing an increasingly important role for a health-conscious society, and outdoor sports are becoming more integrated with the urban modeling. Simple silhouette and functional pockets cater to industry trends. On this basis, you can try more innovative Japanese kimono pattern, detachable hood, dynamic letter printing, quilting, etc., adding a sense of fashion to functional products.
Theme – winter protection
In order to cope with the gradual deteriorating winter weather and the fun of waking up sports, the functional products need to be upgraded to provide a more active and convenient experience for athletes. For example ,Columbia's heat-reflecting black spot technology locks heat around the body; Extremely thick padded coats provide protection while still creating a stylish look.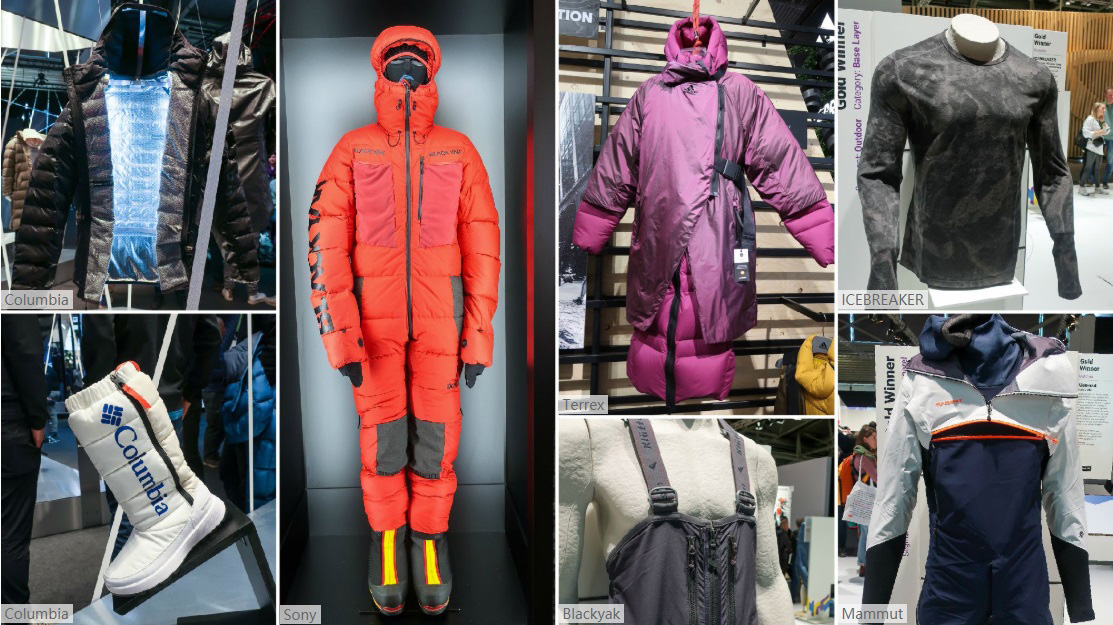 Theme – recycling
More and more brands are participating in sustainable development and attracting consumers in interaction through this topic. Resource recycling and reducing the use of dyes in processes are popular directions. Adidas USES recycled materials to create new products; New brand Khou Khii USES used old clothing material as stuffing for boxing sandbags. Bergans launched the theme publicity activities for protection four seasons of "Save the Seasons campaign", and another collaboration, Collection of Tomorrow, allows consumers to work with brands to remodel backpacks into other products.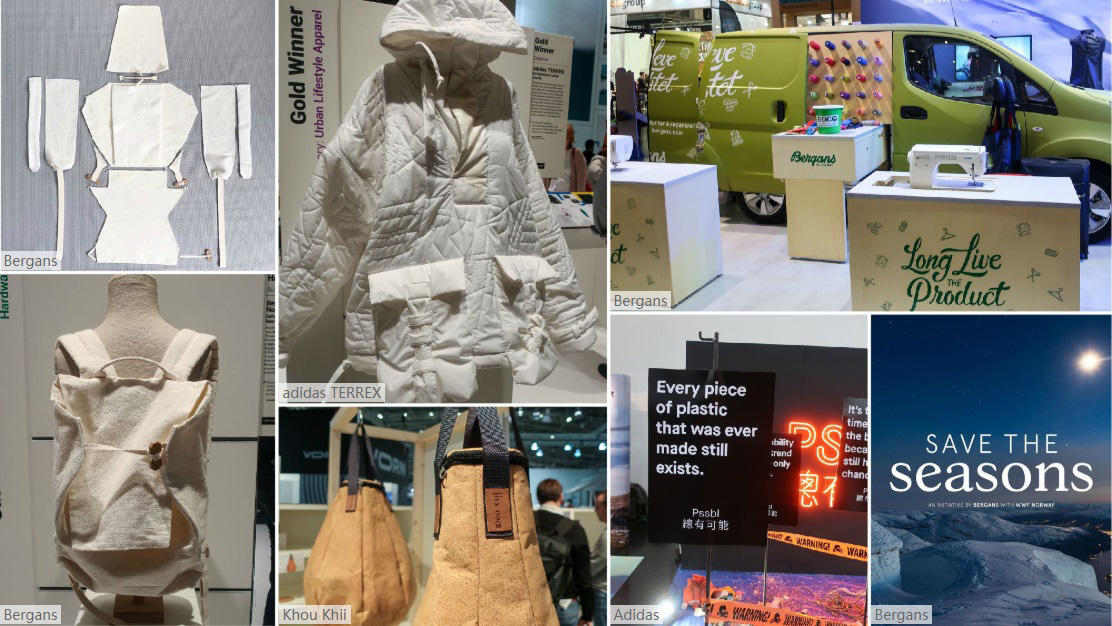 The theme — polar exploration
Alex Hibbert and others launched a six-month trip to the poles, the dark ice project, to investigate the effects of microplastics on the polar environment during winter. So the sports pioneers adidas Terrex, Byborre, The Woolmark Company and Gore-tex have designed a range of products that combine innovative fabrics with functional designs to meet researchers' need to withstand hard environments. With innovative merino wool yarns and fabrics, the Woolmark Company enhanced the clothing's resistance to wind and water, durability, breathability, and biodegradability, providing explorers with a lighter wearing experience.
Color – biological lime green
Bio-lime is a key color in the show and will play an important role in the fall and winter 20/21. Each brand emphasis on the contrast effect which is in different materials and stitching parts for the biological lime green in the promotion process. This color and black or dark gray collocation can strengthen the administrative level effect on the vision, making eyeball detail while not lacking of actual wear temperament.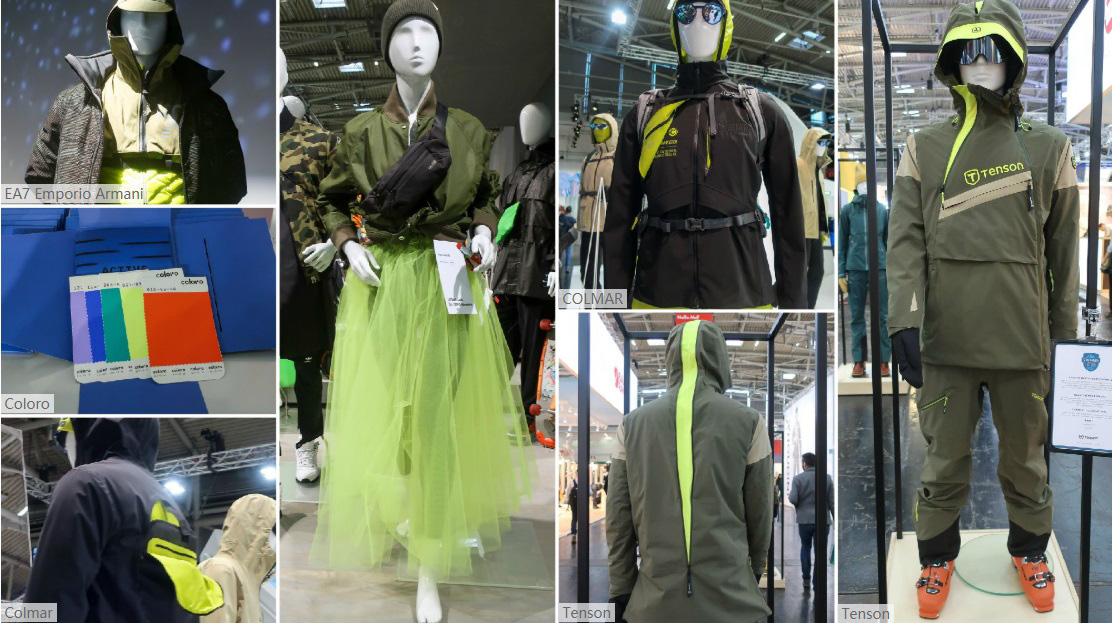 Fabric — technological innovation
Innovative technology updates sports fabric trends: Swedish brand Klattermusen pansy won the gold award in the outdoor category and the ISPO sustainability achievement award for its first fully biodegradable down jacket, Farbaute. As the first 100 % biodegradable down jacket, Farbaute is made from local wool and has a very low carbon emissions. With the exception of zippers and some removable and reusable fasteners, Farbaute biodegrades in compost after about three months disposal. It also does not release microplastic particles into the environment during washing; SONY showed Triporous, an innovative fiber extracted from discarded rice husks, which has antibacterial and deodorant properties, as well as filtration function that purify air and water. In the design, the brands create reflective effect through the seam and interlayer , so that the sports fabric presents a luxurious effect.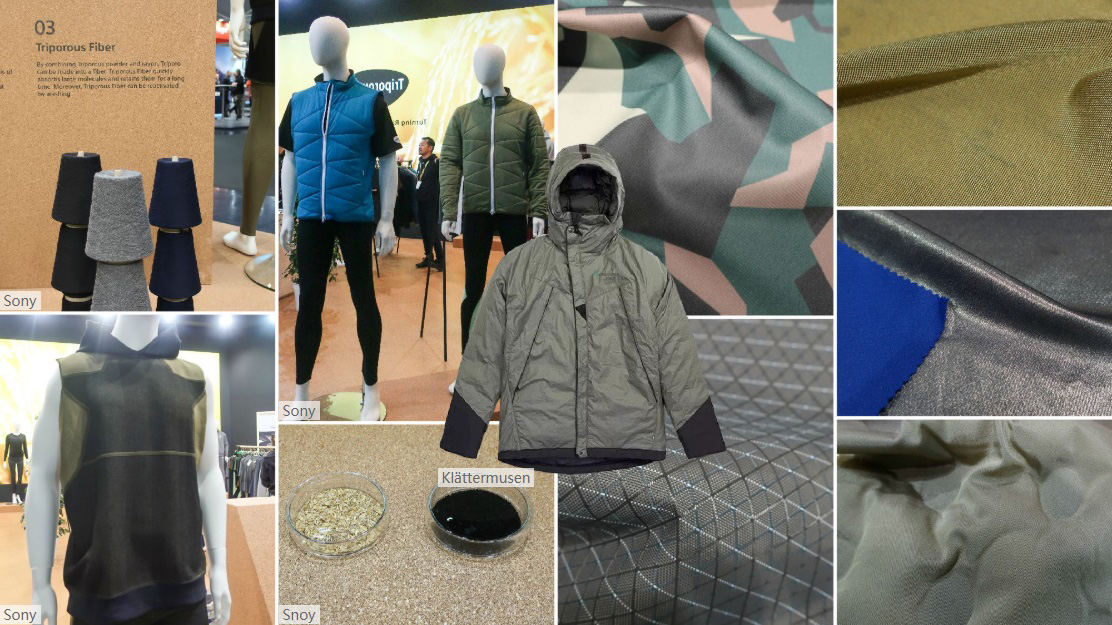 EA7 Brand recommendation –EA7
The EA7 collection, under teh brand of Emporio Armani, is a model for combining fashion with sport, creating clothing and accessories for fitness activities. Printed velvet mesh and fleece fabric present luxury touch; Detachable hood and pants pocket design is very skillful; The combination of bio-lime and functional fabric makes the clothing more functional and high-tech.
Picture Organic Brand recommendation —Picture Organic
Picture Organic has applied the concept of recyclability to all aspects, using locally recycled plastics in products and runway design. The brand has also launched a joint charitable campaign with the world nature fund to prevent waste and micro-plastics from polluting the environment, as well as eliminating the use of fossil fuels in other business process.