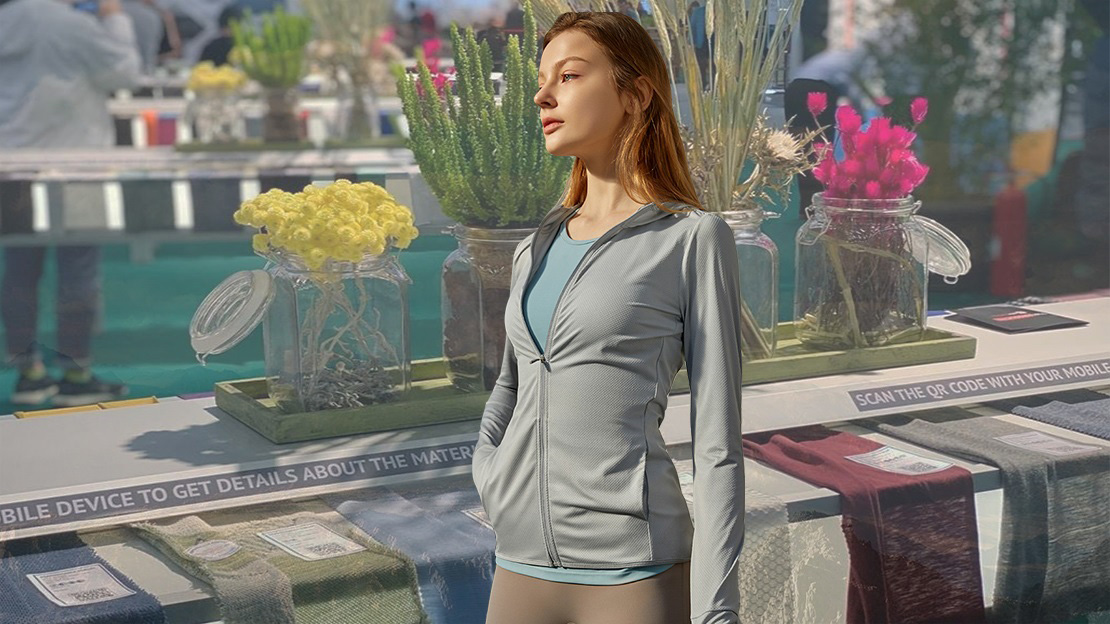 Affected by the new crown epidemic, Performance Days, a major event in the sportswear industry, was held online. The 2022 spring and summer focuses on natural functions and environmentally friendly craftsmanship, and advocates the integration of nature into the field of sportswear.The brand will fully develop the beauty and function in nature in the spring and summer of 2022. With recycling, warmth, coolness, anti-odor characteristics and recyclability, people have gradually realized the advantages of natural fibers, properties and processes in the industry.In addition, synthetic fabrics are also made from sustainable resources such as castor oil, and the beeswax coating has natural, durable and waterproof properties.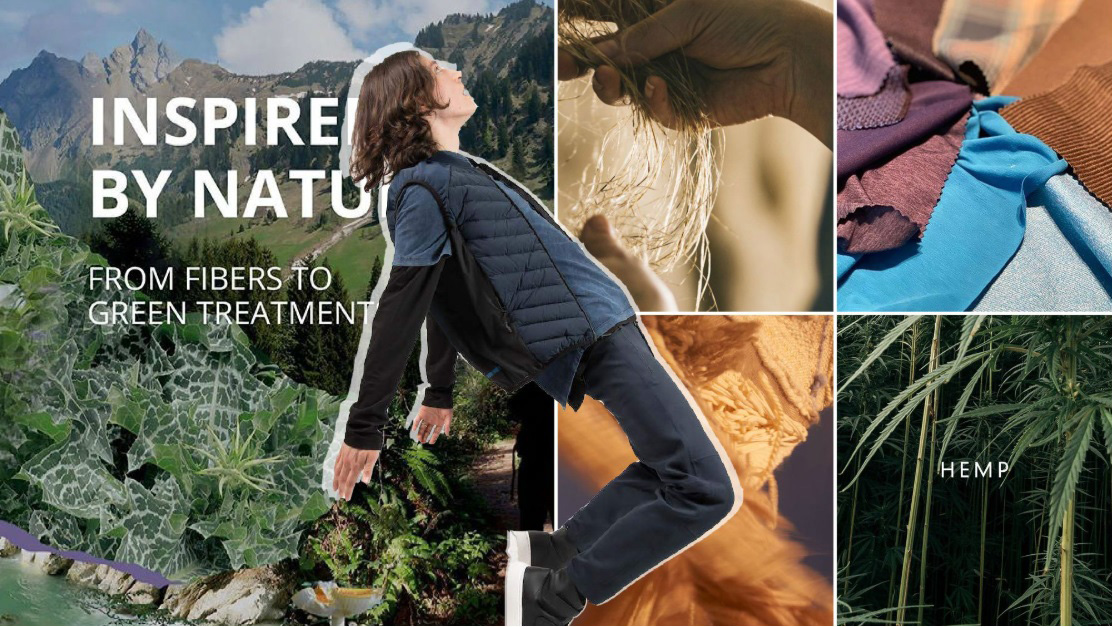 Natural fiber
Man-made fibers use recycled resources, and certain polyamides and polyesters derived from castor beans are now biodegradable. The soft, lightweight and comfortable touch fabric has skin-friendly characteristics. Merino wool or a blend of Merino and viscose fiber because of its natural warmth,Cool and breathable properties become the key. The subtle texture and pattern of the knitted fabric can enhance the design.
Sustainable double-layer fabric
The creative fabric structure and texture are refreshing, and the double-layer fabric that is essential to the basic jacket is completely sustainable in the spring and summer of 2022. Bio-based polyamides and their films or processing applications are key. The single-component fabric of 100% polyester is derived from recycled materials.It can be completely recycled with polyester film. The above development is one step closer to the realization of the cycle.
Touch recycled fiber
Natural fibers are mixed with regenerated man-made fibers to show design interest and novelty. Organic cotton, merino and viscose fibers dominate this category, and recycled fibers are very representative. The surface is tactile, texture, jacquard and quilting are important trends in fabric patterns.Artificial suede, waxed cotton and felt wool are very popular, and fabric blending is the key.
Fashionable functional fabric
The fabrics with reflective or transparent laminate, jacquard and high and low pressure texture effects are very interesting. Functional fabrics with a stylish appearance were very popular at the Portland Show and were in great demand. Soft wool fabric, knitted, blended, merino wool,Corduroy and felt show new natural functions.
Soft and strong protective fabric
The fabric is light, soft and strong enough to be suitable for harsh environments and has protective properties. Fluorescent colors are popular in the work clothes and sports categories. The texture of the fabric is very popular, and its design highlights include the construction of patterns and visual effects in the fibers of the fabric structure.
Innovative warm pocket structure
In the spring and summer of 2022, natural fabrics such as pure wool, wool-containing Tencel, and 100% organic cotton, which are light and meticulous but also flexible and comfortable, stand out. Innovative pocket structure with heat collection function, double layer and fine mesh replace traditional brushed backing in the middle layer. Fabrics mixed with recycled polyamide or polyester are also available in biodegradable versions.
Versatile windproof fabric
Polymers dominate, mostly from recycled sources, while natural fibers such as viscose and merino wool are usually blended with polyamide or polyester. The blend of wool and Tencel presents a more natural appearance, and the outer layer of the middle layer of clothing has versatile windproof characteristics.It can be worn as an outer layer in summer sports, and the quilted or interlayer structure has the effect of keeping warm.
Sustainable or recyclable fabrics
Polyamide is developed from sustainable castor oil. Fabric properties include functional elasticity, comfort, soft touch and excellent breathability. The functional laminated fabric is made of 100% recycled polyester or polyamide (even with recycled film),Or a blended laminate texture that combines the advantages of polyester and polyamide.
Textured fabric
Textured fabric is not a basic material. Structures such as wrinkles, tear-proof or seersucker are not only functional, but also present interesting visual effects. Lightweight, feather-proof, recyclable man-made fibers have become the mainstream, and biomass man-made fibers and polyamides are completely biodegradable.The feather-light fabric is made of a single material, so it is easy to recycle completely.
Natural Modular Fiber
Merino wool is newly presented in the fashion industry in the form of corduroy and recycled polyamide. The key fabric adopts modular design and is suitable for sportswear and fashionable avant-garde items, taking into account technical performance and aesthetics.Natural fibers such as organic cotton and paper yarn, as well as recycled fibers such as Tencel and Yuefei Fiber, are dominant.