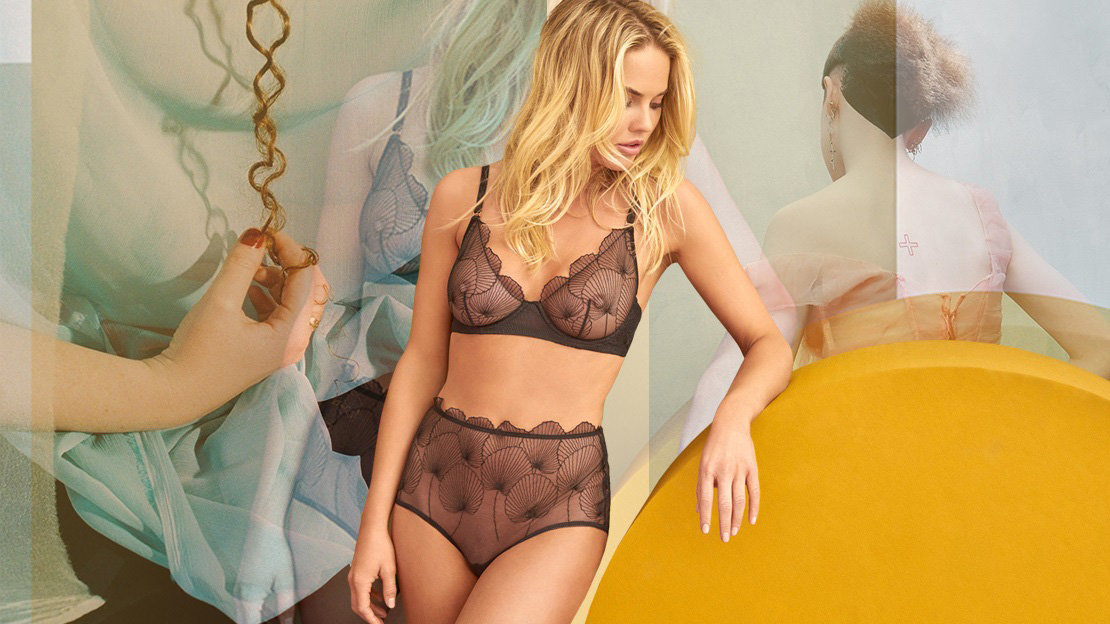 Through light, comfortable, breathable quality to improve the grade of underwear, daily underwear references the design of fitness clothing and dance clothing. Elastic "average size" style is the key. Natural chest shape is made of Bralette structure, elastic fabric and elastic foam pad. Soft, breathable knitting with carefully designed seamless edges creates an elastic invisible style.Underpants and thongs are designed with a high waist for greater support and can be paired with fitness and home wear. Refer to classic retro style, inspire the basic style and detail design, use light and stand version, seasonal bright color, delicate taupe neutral color to make the design more modern.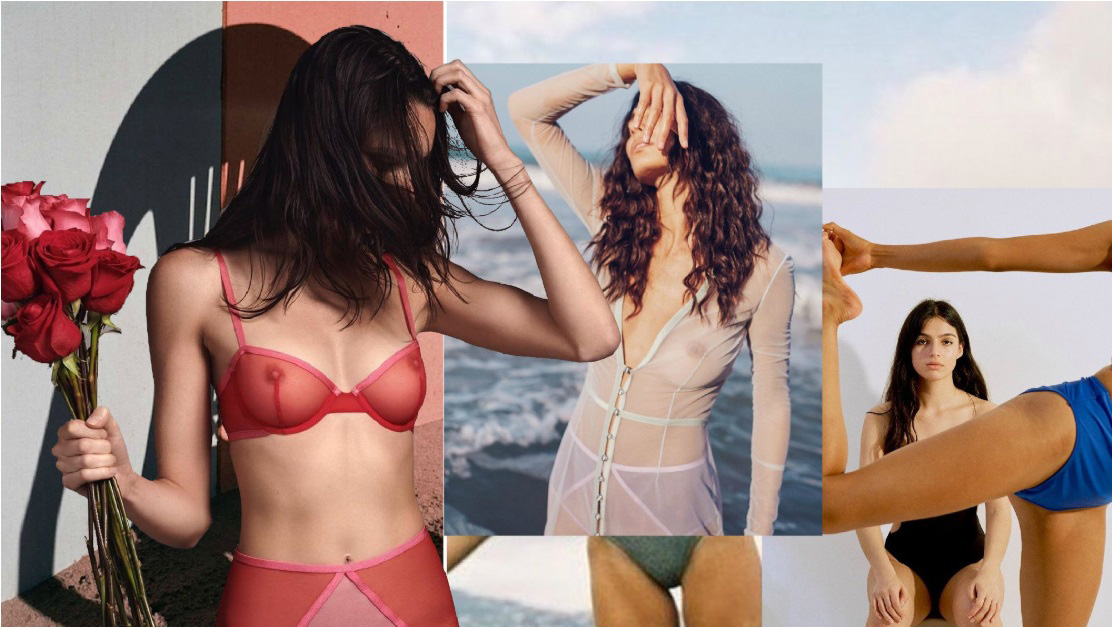 Elastic T-shirt and bra
Use elastic fabrics, light foam pads, or replace the rims with an implantable elastic support system to create a more natural chest shape. Elasticity is the primary element. With reference to the bras of dancing and fitness, feminine lace and elastic mesh are superimposed on each other, and the gauze fabric and sports mesh are used to make the chest band. The edges are neat and simple, with no trace inside.
Low bosom bra
Use elastic fiber or mesh surface to create no-padded style, use the inside belts and hard tulle pad to enhance the support. For the younger market, skip the underwire and incorporate a triangle bra style.With exquisite lace to create sweet retro version, with the same color department cross – dyed lace to create flower texture. Use an enlarged size pattern to create a tall cup.
Soft cup underwear without underwire
The thin see-through bra is designed with no underwire, no liner and no padding. Soft, thin and elastic. They are weak support and extremely comfortable. Match the elastic edge to emphasize the bra shape and create a clean and dynamic effect. Triangle bras are designed with front crossings and tapered seams. They have a retro look and appeal to fashion consumers, especially in bright colors.
High waist underwear
High waist underwear is the key style of the average size series, which integrates the characteristics of fitness clothing into the seamless soft knitted fabric. This style is soft and elastic,and is also suitable for the preference of super support of the elderly market underwear.
T-shaped pants
Elastic comfortable thongs with a high waist. Choose the most suitable high-grade plain knitting matched with the elegant dress, leggings, fitness wear .The seamless design works with an elastic effect or laser-cut edge to create
a invisible effect. Straps and wideners have more support, and the back of the widened thong is cut in Brazilian style.