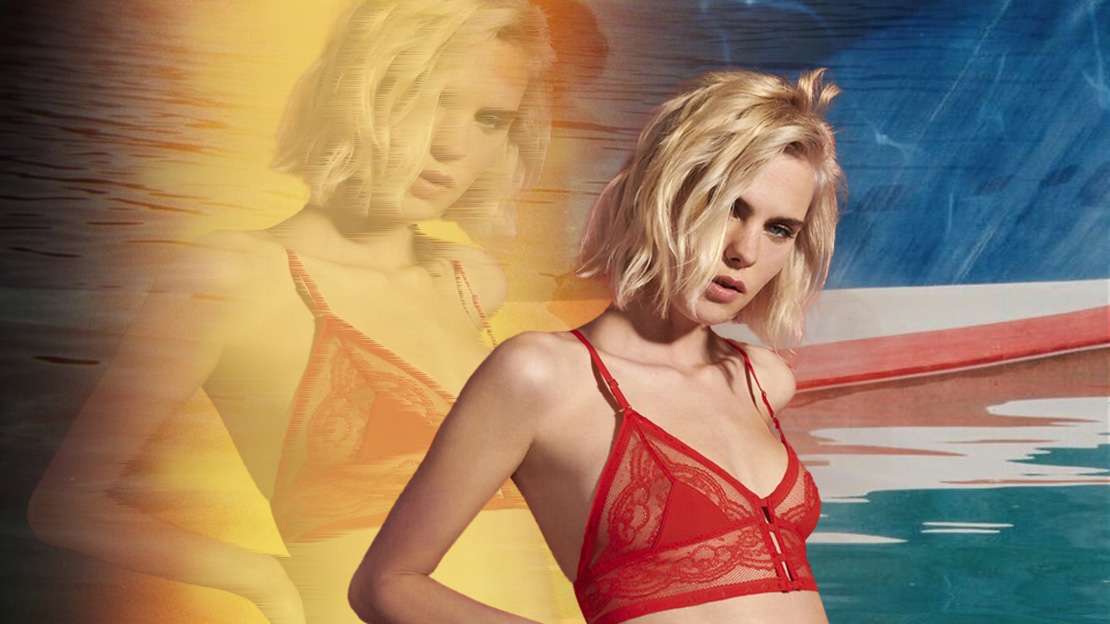 As consumers become more enjoy sharing their lives online and the boundary between online and offline becomes increasingly blurred, then digitalization will have an increasing impact in the real world. In spring and summer 2021, the change will drive demand for artificial colors, exaggerated forms, prints and patterns.We will also see old ideas and new classics reborn specifically for the digital age. Product design will continue opening the field of vision, learning from different times, different industrial elements.Combined with the influence of digital artificial intelligence on life, this theme promotes the change of women's bra demand for color, shape, fabric, craft and pattern.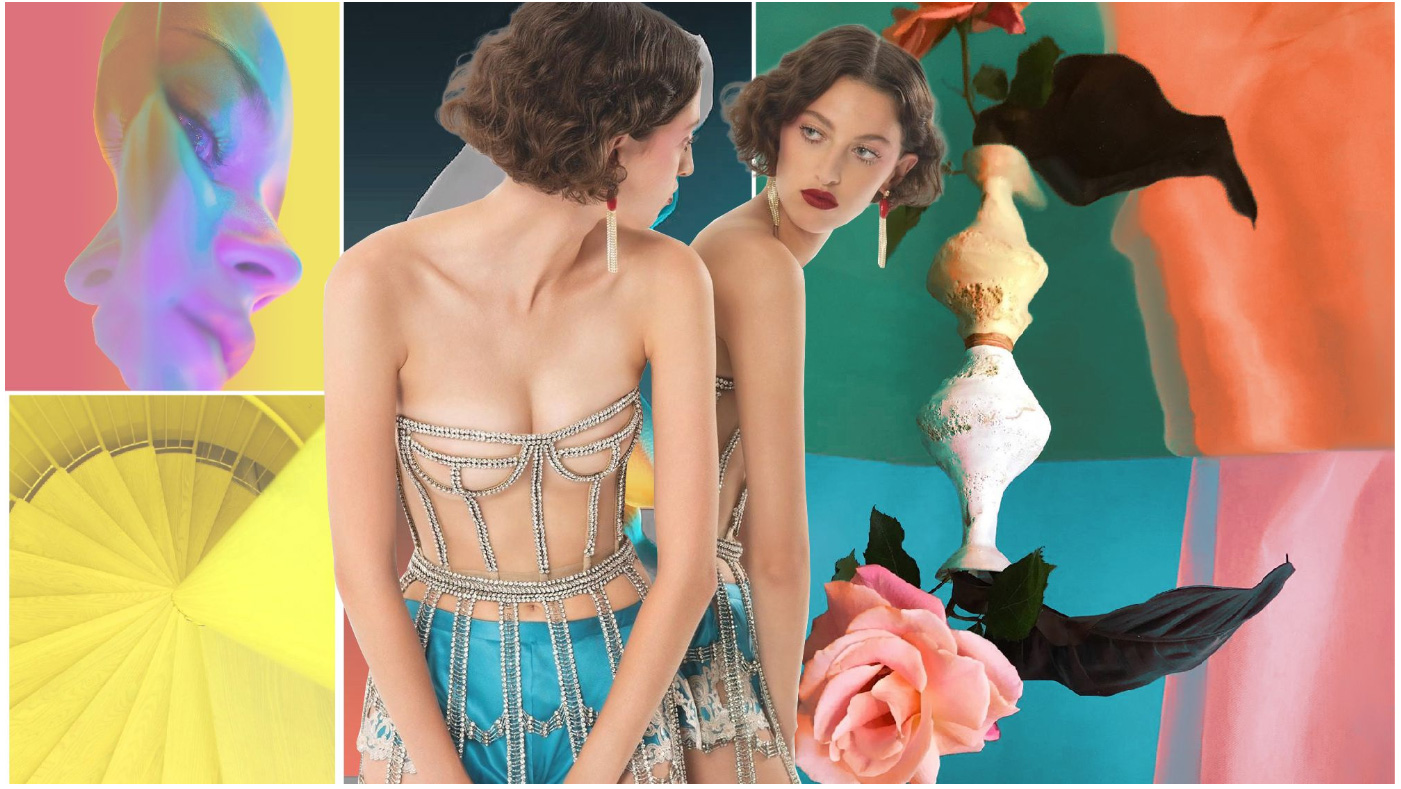 Womens Bra Theme - Inspired Events
Shudu: Shudu is the world's first digital supermodel. With her bright dark -brown skin and perfectly symmetrical features, her extraordinary beauty has attracted many followers. Her Instagram content is automatically generated by a computer, combing reality with virtual life.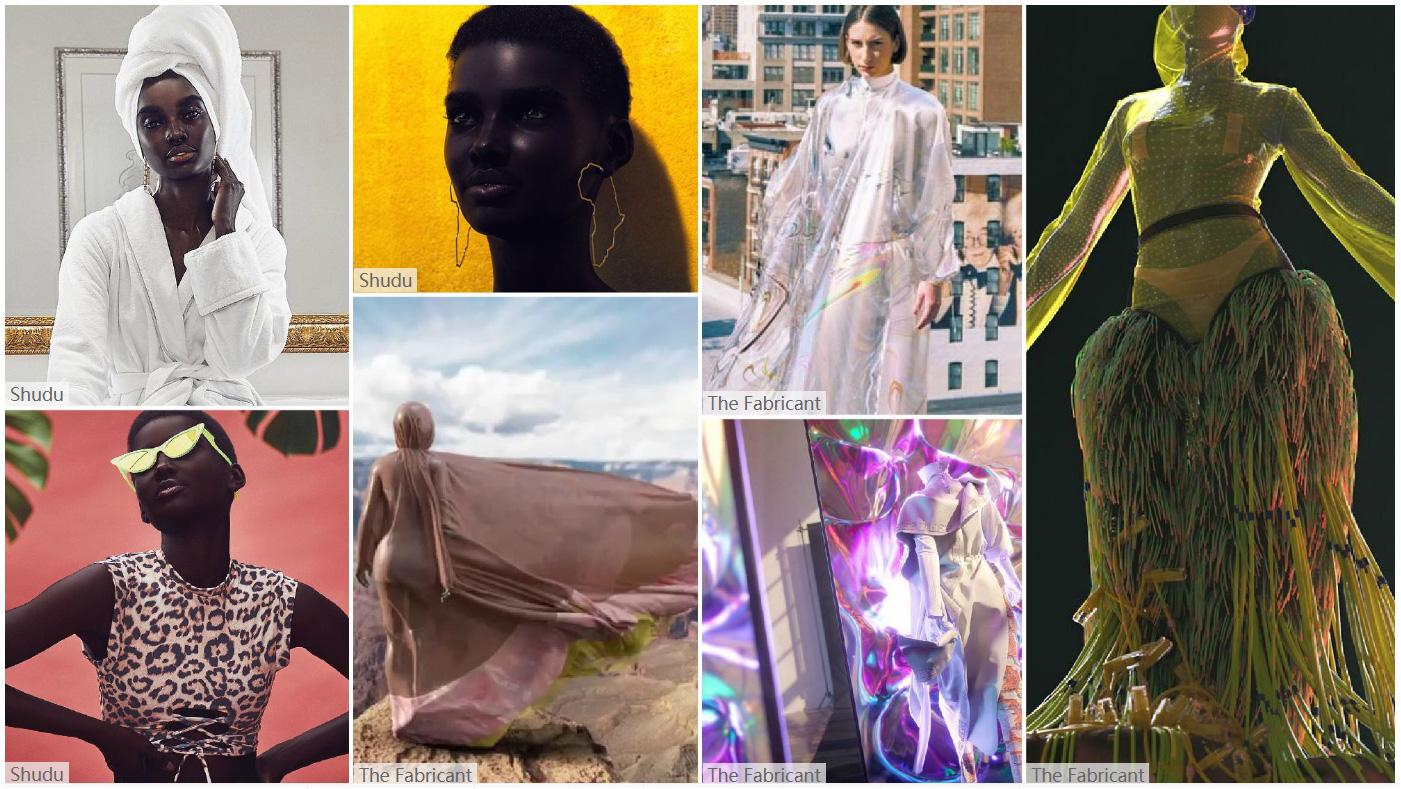 The Fabricant: The Fabricant opens up new channels to establish interpersonal connections and self-expression through pure digital ways. Focusing on the fashion industry, transcending the laws of physics and building impossible macro shot, this digital fashion brand is a good example of blurring reality and the virtual life.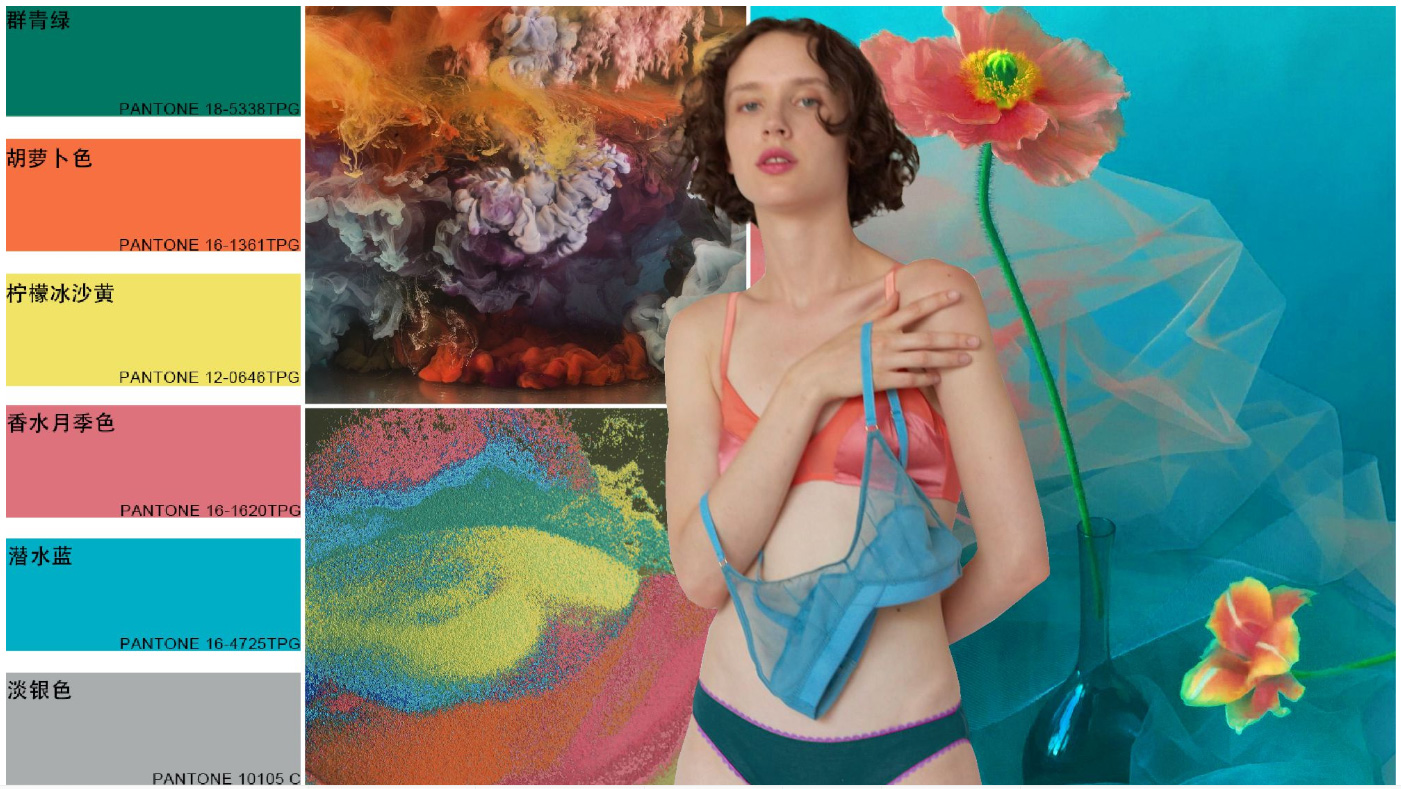 Womens Bra Theme Color direction - Virtual and Real
Since virtual life has become as important as real life, this group color matching adopts digital and virtual perspective . The combination of traditional classics with modern digitalization ,choosing bright colors as main color to create eye-catching appearance for basic and luxury models.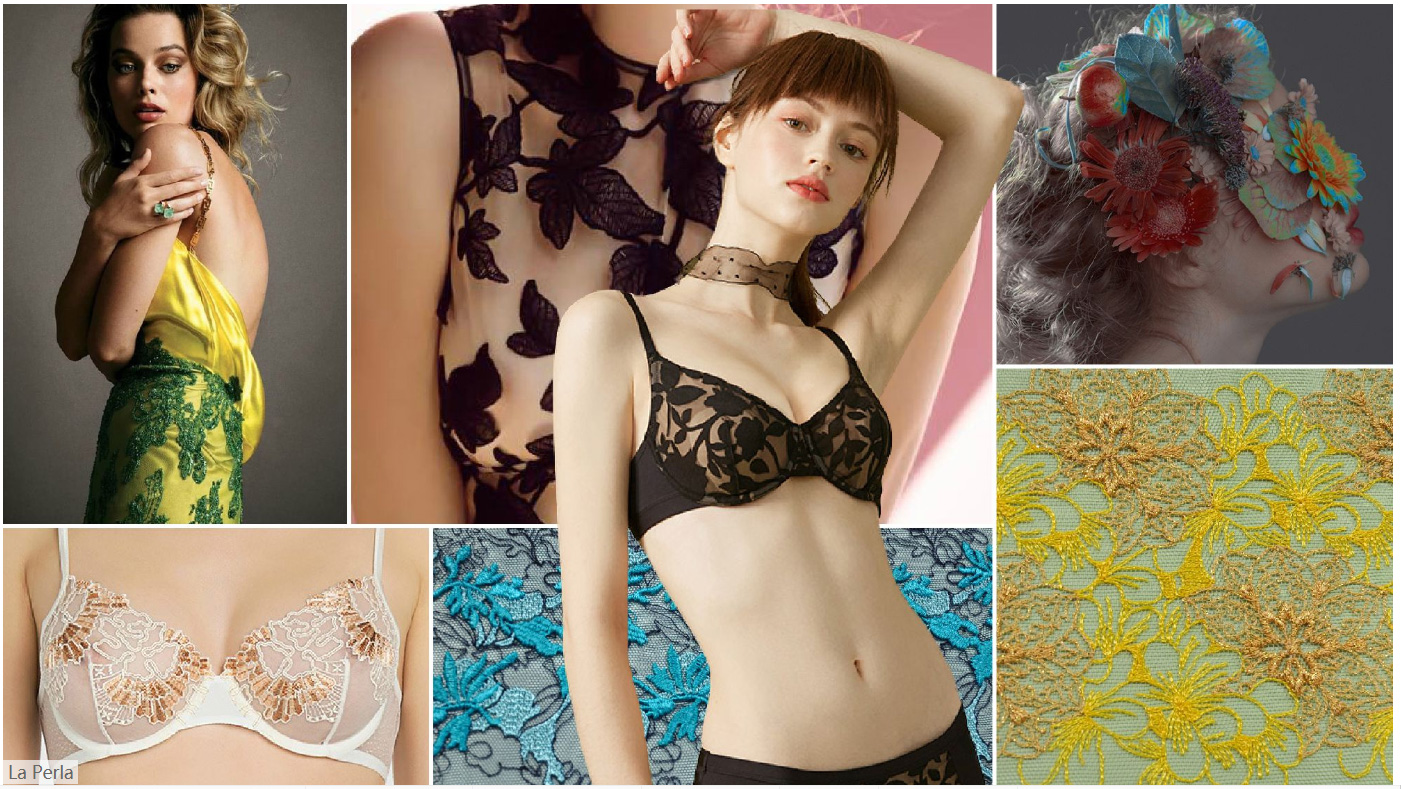 Womens Bra Theme Craft direction - Embroidery
Reconstructing classic styles into thin and transparent fabrics, taking into account both silhouette and elasticity,applying natural light colors to pure soft fabrics, and bringing strong visual effect for online and offline items. Exaggerated surreal colors are very attractive to millennials and generation Z. The combination of old and modern, using the collection style of old embroidery to create a personality appearance.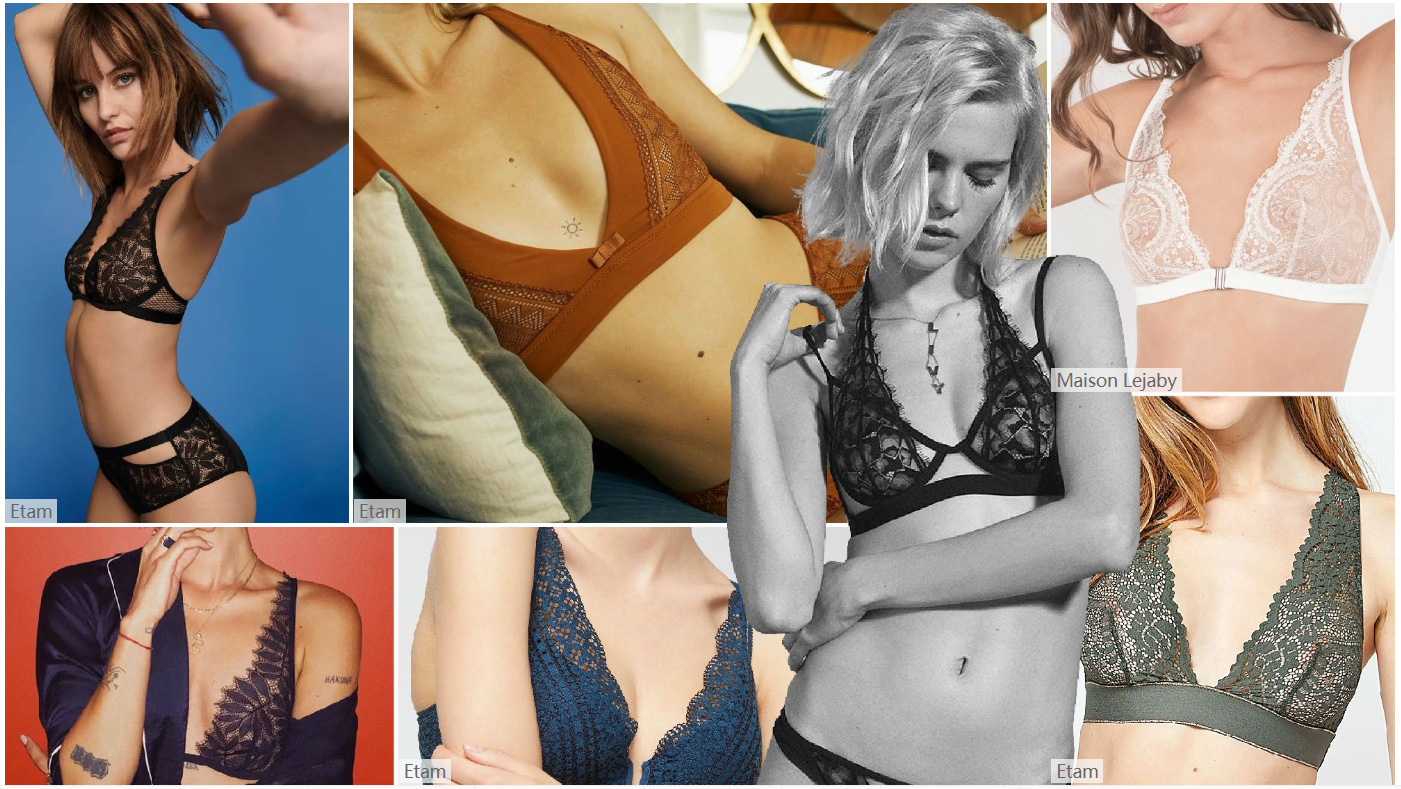 Silhouette direction - triangular deep V tall cup
Combination of comfortable home style and no steel ring meet consumer demand for a variety of sizes. Combine the deep V collar with a tall cup to create a shape with a natural pulling and lifting effect. Use fine lace to enrich appearance, combining with wide shoulder belt, double shoulder straps, making the advanced and fashional style suit mature age consumers.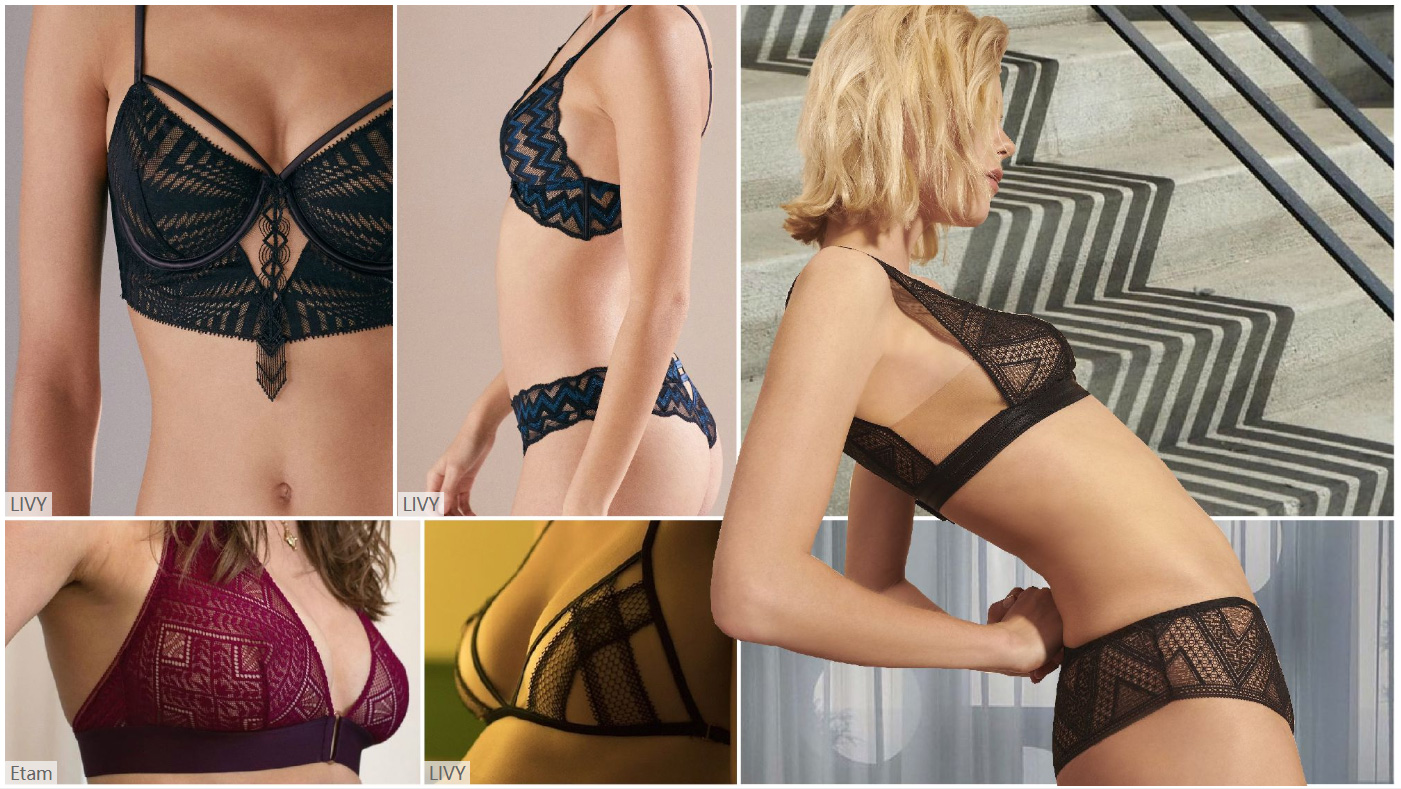 Women's bra fabric direction lace cloth
Geometric lace is adopted to update the appearance of the high triangular cup, and the geometric patterns of lace are arranged at the right level to break through the conventional plane geometric patterns, creating a three-dimensional sense, enhancing the visual and space appeal of the product. Skin-friendly design without chest pad and steel ring can better enhance the natural comfort of products.
Pattern direction digital animal print
Animal prints patterns dominate magazine blockbusters and Instagram, creating animal prints patterns at digital perspective and giving them a new look by replacing paintings with compact digital ones. Combined synthetic colors, attracting fashionable advanced young consumers. Rihanna's Savage x Fenty continues to promote design boundaries by matching synthetic colors with digital animal prints and emphasizing diversity and figure recognition.
Under the background of this Times, the production of HL sportswearmfg ladies bra and sports bras boldly use large prints, combining with stitching, embroidery and other craft, matching bare skin bright color vest, creating more eye-catching visual effect. T-shirt with details of bandage increases level sense for original simple model, and stitching technique makes rich level tall cup but not boring.