Women's sport coat is a sport coat essencial for fall and winter,stereo close-fitting line combined with high elasticity fabrics , fitting the figure to highlight the waist. Hooded design, so you can go keep out the cold on the way to the gym in winter .
And it can also be used as a coat to go out for shopping, the use of the scene is very wide. Color contrast zipper design changs the same and usual color.Convenient to wear and take off while look more youthful and fashion.Use gradient design, more eye-catching on the vision. Wear a distinctive personality but also more eye-catching. Sleeve extension with finger buckle design style, anti-slip during exercise, letting the palm more warmer. Six – needle and four – thread technology, beautiful and dynamic seam, firm stitching.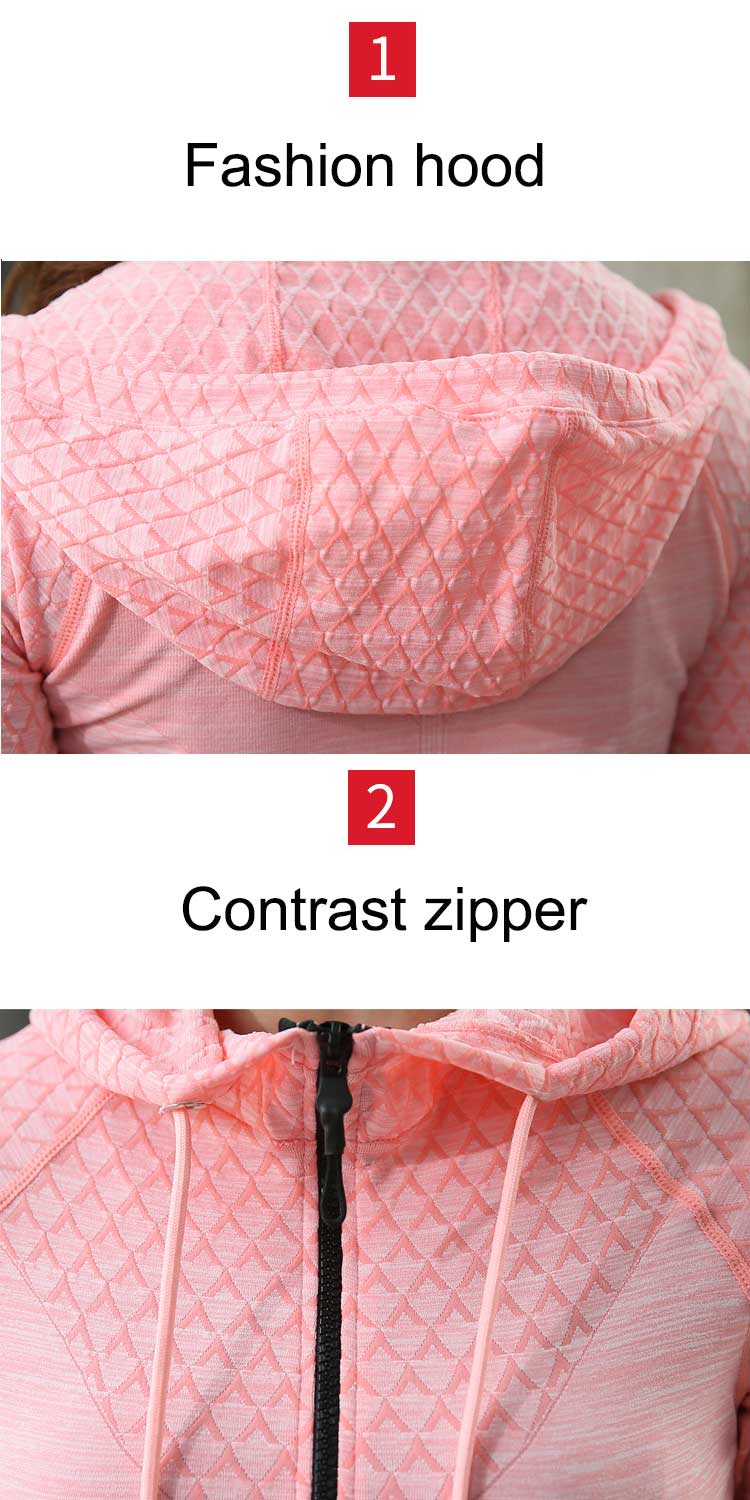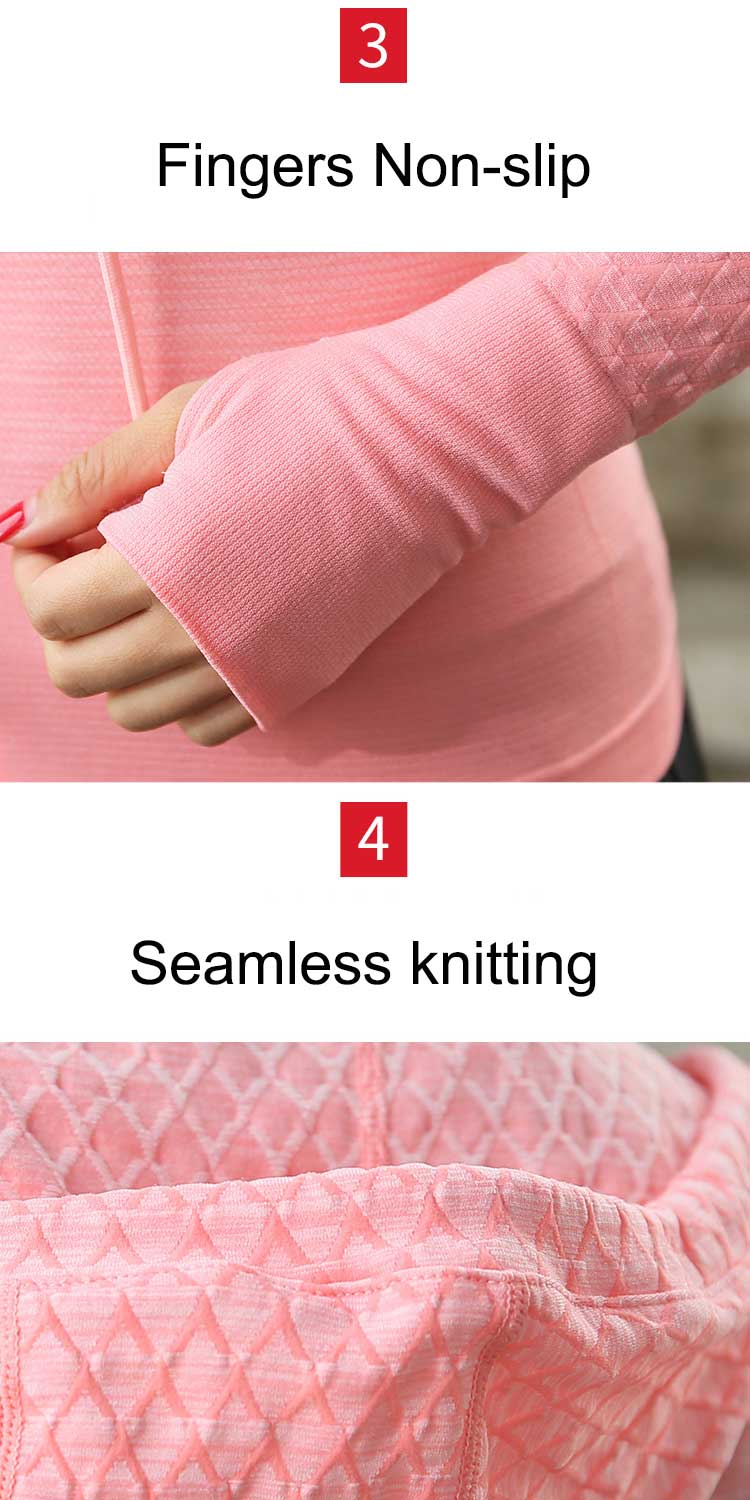 Product
Fabric description: 90% polyester, 10% spandex. 90% polyester is wear-resistingt , resilient and flexible, and 10 % spandex makes this seamless gradient sport coat more softer, thoughtful and comfortable.
Women's sport coat product features:
Fashionable hooded design: adopt hooded design, beautiful and generous after putting on.
Color contrast zipper design : personality zipper,showing youthful and dynamic.
Finger buckle design to anti-slip: tighten cuff and finger buckle design, more free movement.
Seamless knitting: seamless stitching, knitted fabric
Seamless knitted clothing integrates integrity, comfort, fashion, knitting technology and advanced equipment into one piece, becoming one of the development directions of knitted clothing design and manufacture. With the increasing demand for all kinds of seamless knitted clothing, the continuous improvement of knitting technology, equipment and related design,It will provide more innovative development space for seamless.knitted clothing in variety, structure, style, function and performance. Under the background of technology and demand, the seamless design of this gradient and seamless sport coat made by the manufacturer of HL sportswear shows no trace of stitching seams when worn on the body.Seamless women's wear is a new fashion trend, the pursuit of beautiful body, slim and beauty of body curvy . This seamless sports coat USES the high technology of producing high elastic knitted outerwear, underwear and high elastic sportswear, making the neck, waist, hip and other parts followed up trimming more beautiful. Seamless technology will intergrate comfortable, thoughtful, fashion and change in one piece.
Order Info
Payment&Shipping