Are you searching for the perfect fitness jacket to help you recover after exercising and prioritize rest and relaxation? Look no further than our latest collection of fitness jackets for women! Our collection includes a variety of luxurious and innovative cuts, all designed to effortlessly combine style with functionality.
From knee-length jackets with hoods to elegant shorts, we have everything you need to stay comfortable during your workout and recharge your energy afterward. Our jackets have loose silhouettes and built-in belts that wrap and protect you while you exercise, allowing you to focus on your routine without any distractions.
Our high-grade woven fabrics create a luxurious sports style, while our soft knitted fabrics provide the perfect balance of comfort and performance. Our fitness jackets are perfect whether you're hitting the gym or just lounging at home. They are the ultimate must-have for any active woman looking to prioritize recovery and relaxation.
Our range of jackets is designed with the highest quality materials, ensuring that they will last for years to come. We have taken care to produce jackets that are not only stylish and comfortable but also durable and functional. You won't regret investing in one of our jackets!
In summary, our fitness jackets are designed specifically for women who want to take care of themselves after exercising and prioritize their physical and mental health. Try one of our jackets today and see the difference for yourself!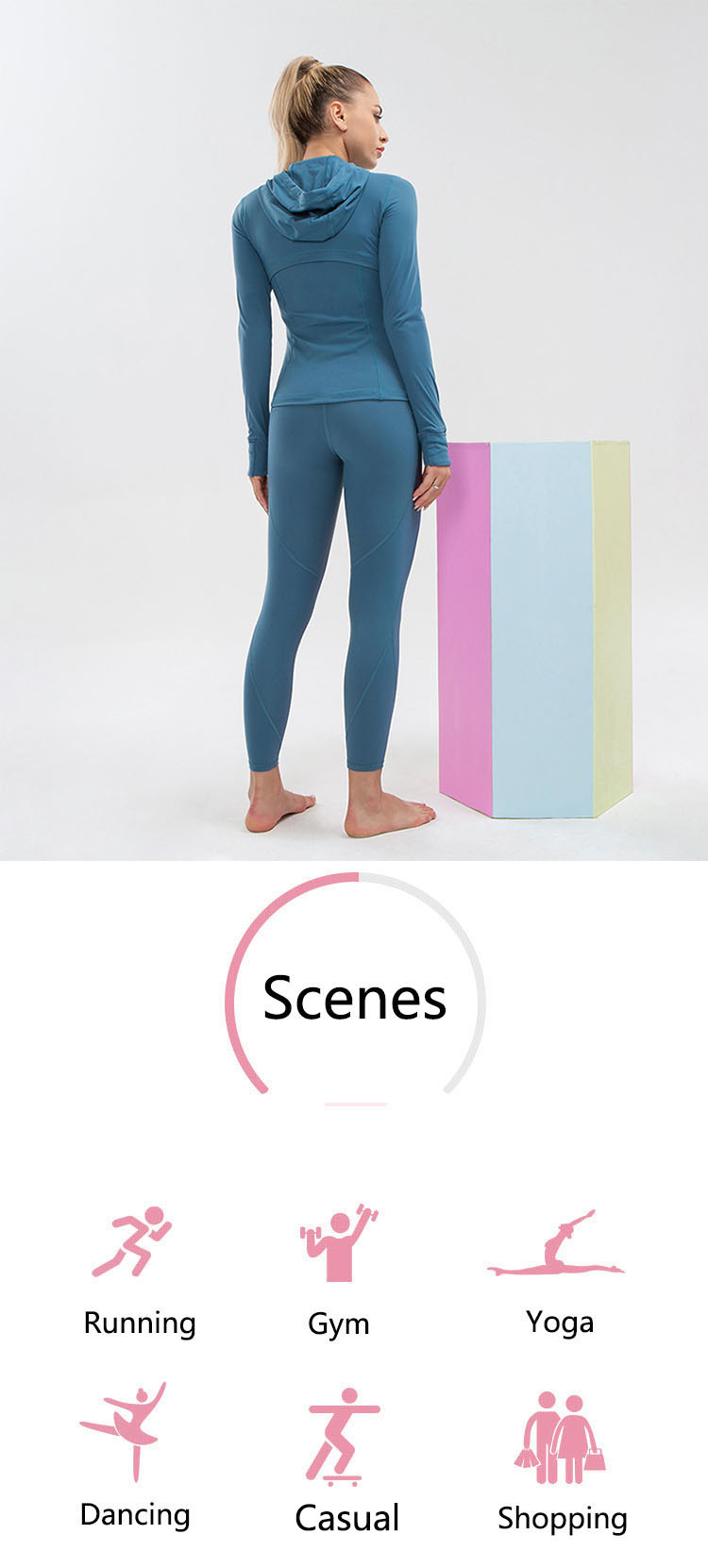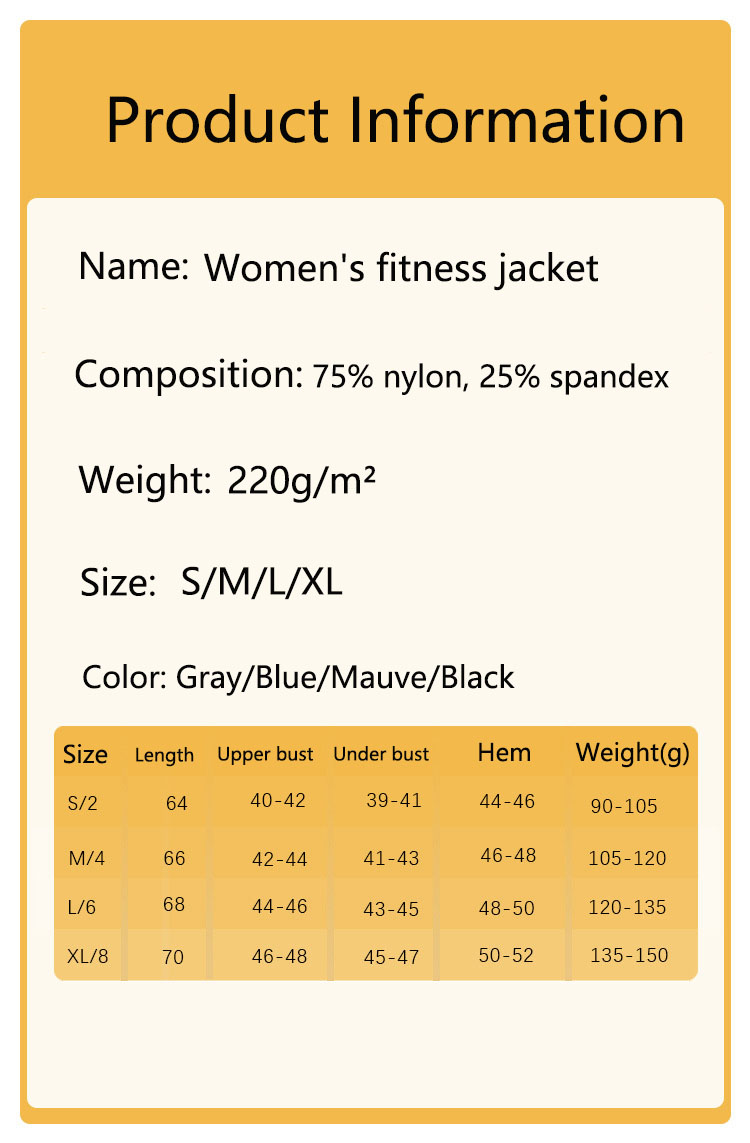 Product
Women's fitness jacket features:
Profession:Profession 7 years of yoga clothes production and operation. we are professional.
Quality : Quality we have produced yoga clothes for many big brands.
Efficient:Efficient fast shipping! can be shipped within 1-3 days from stock and supports logo printing.
Order Info
Payment&Shipping