A simplet t shirt fitness without losing the sense of design , texture is relatively soft. A lot of process has been done on many details to make more stylish after putting on. Neckline crossing design,increase the sense of design,unique, different from other t-shirts. The bottom has been designed with a slit, which can be freely knotched, increasing the novelty of the style,both sports and fashion.Embellish the figure proportion, lengthen the leg .Loose version, cover flesh and show thin, which can cover the over flesh of the upper body ,good inclusivity. Choose ice-cold rayon fabric, no fear of hot during sports. Made 4 colors, all very show vitality, let a person eyes shine.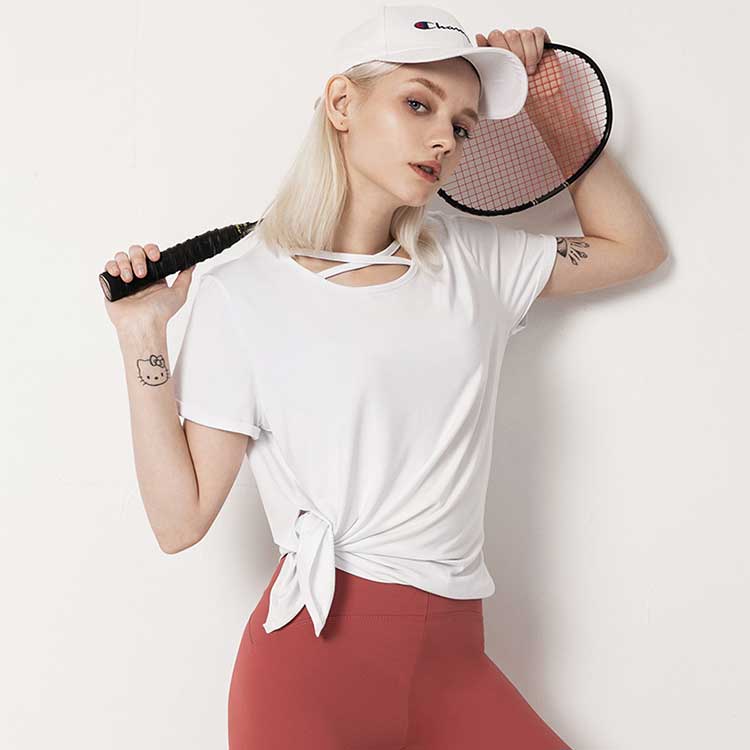 Product
Fabric introduction: cotton blend. Comfortable and close skin, absorb sweat and breathable.
T shirt fitness product features:
Wide neckline: the neckline crossing design, suitable for daily wear and yoga fitness.
Split design: 2 cm split on the left, fit yoga fitness, convenient for sports knot.
Length design: the bottom is as long as the hip, generous and decent design,the left slightly hidden scheming.
Order Info
Payment&Shipping