The concept of ample time is gradually surpassing the busy value concept, thereby promoting consumers to further enhance their self-perception of comfort and flexibility; the introduction of the sleeveless gym shirts such a life state, soft and skin-friendly, extremely comfortable; nodular design on the waist and hem The T-shirt is loosely cut and presents a light appearance, showing graceful beauty; the design of knitted lace underwear brings a beautiful back effect and provides urban fashion; the main feature is neat silhouette and partial tailored version, matte and glossy fabrics are contrasted and spliced Detailed light-sensitive pants enhance the personality and luxury texture. Variant snake pattern, large-scale use and bright color suits are more bold and sexy, and need to be focused on in the spring and summer of 2022.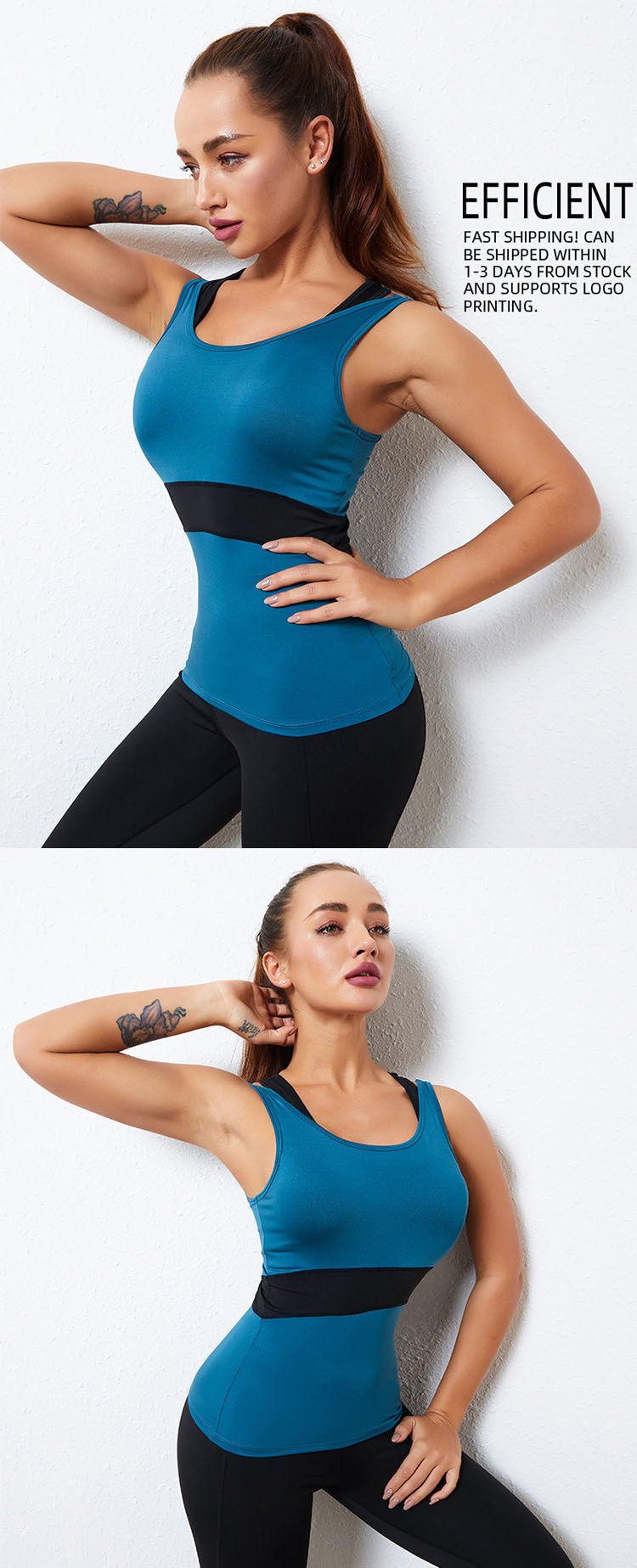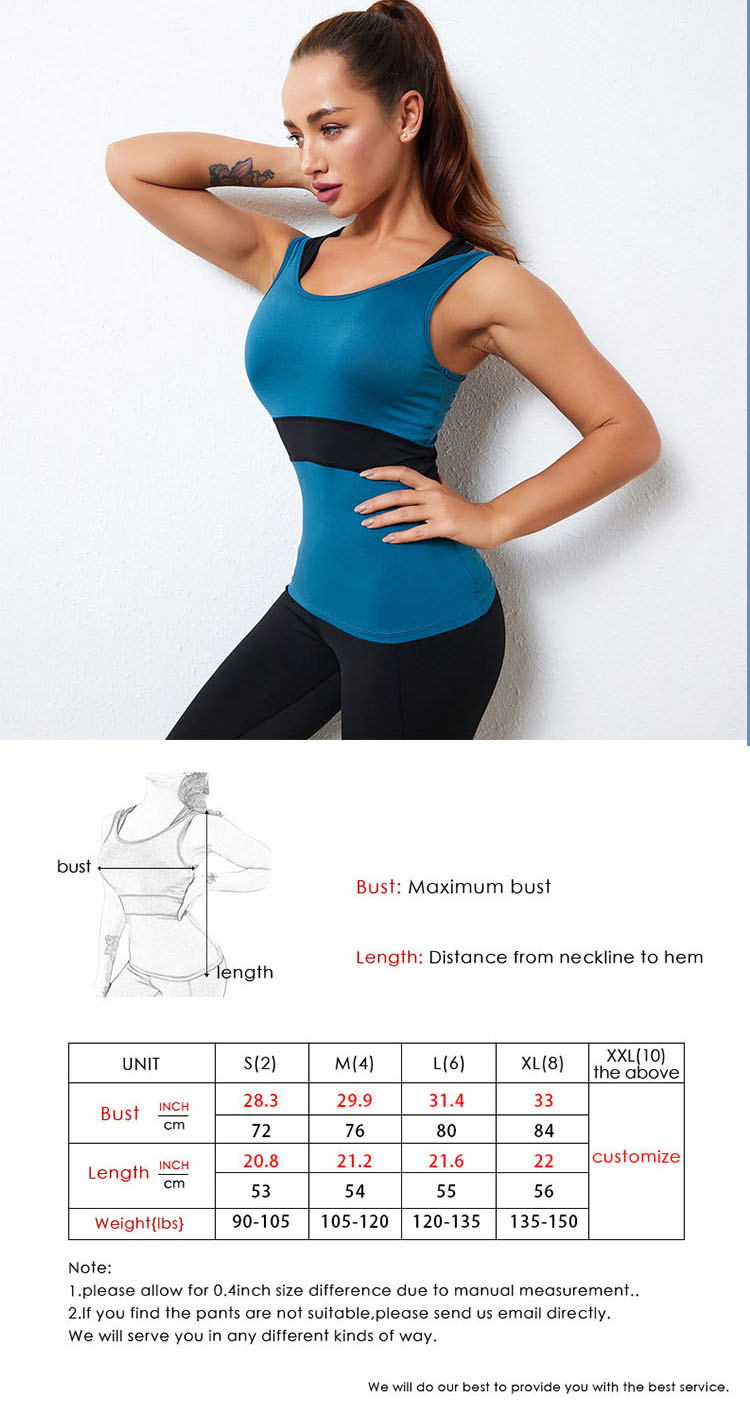 Product
Sleeveless gym shirts features:
Widen the hem: Hide fat on the abdomen to prevent cold from exercise.
I back design:I back design,provide support to the back and improve athletic performance.
U-neck design: U-neck design, showing the collarbone, sexy and generous.
Order Info
Payment&Shipping