The Hi-Vis running jacket for ladies is all about combining fashion with comfort. The new trend of the loose box design will not only make you look fashionable but also make you feel comfortable while wearing it. The practical pockets on the jacket highlight its usability, giving you sufficient space to store your keys and mobile phones conveniently. The thick woolen cloth used in the jacket increases the warmth, which makes it ideal for wearing during autumn and winter.
The jacket's neat and simple outline pays particular attention to detail, making you look and feel capable. This box jacket boasts a combination of fashion and practicality, making it perfect for daily wear while meeting the needs of several occasions. It provides an ideal choice for people who prioritize fashion and comfort equally and are always on the move.
Whether you're planning to go for a run, a walk or just running errands, this Hi-Vis running jacket will provide the perfect combination of usability and style. It's ideal for the woman on the go who's always looking for fashion-forward clothing that doesn't compromise on usability. Its sleek design, combined with its practical use, makes it an excellent fit for all women. Get your hands on the Hi-Vis running jacket for ladies today and enjoy the trendiest and most comfortable option for all your daily needs.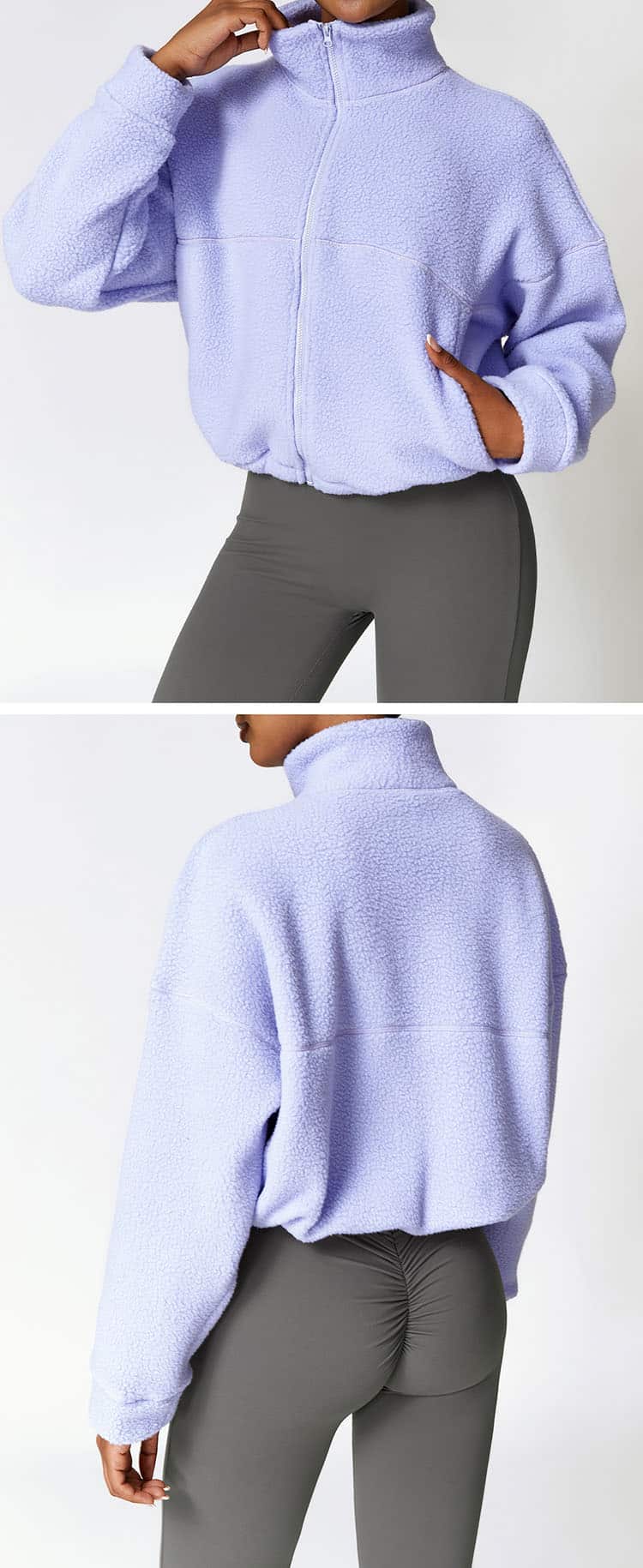 Product
Ladies hi vis running jacket feature:
Pocket design: Pocket design is adopted, which is convenient to store personal belongings and has no burden of exercise.
Windproof collar design: Windproof collar design is adopted, which is cold and warm, and is not afraid of cold wind.
High-quality fabrics: High-quality fabrics are used to absorb moisture and sweat, and the exercise experience is enjoyable.
Order Info
Payment&Shipping