The characteristic of patterned sports leggings is to complete the weaving at one time on a special circular knitting machine, with a short production process, saving costs and improving production efficiency. It has better comfort and aesthetics for the wearer. At the same time, the seamless knitting process has a wide range of raw materials. Natural fiber yarns, new chemical fiber yarns and functional yarns can be used for weaving, and they can be interwoven and combined according to the function of the new yarns. The style design of seamless knitted products is flexible and changeable. According to the physiological characteristics of the human body, in different parts, different tissues can be used to easily design different morphological structures, and flower changes.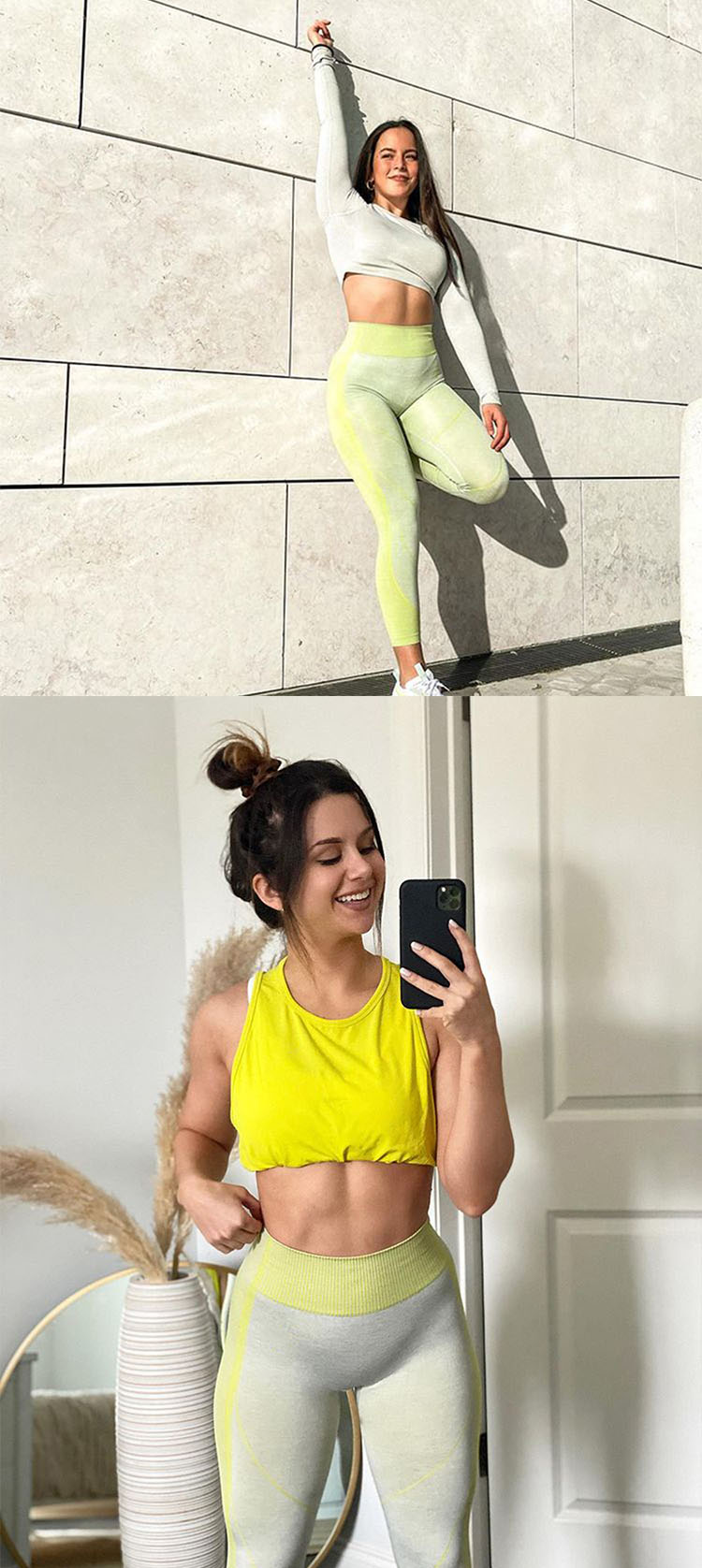 Product
Yoga track pants features:
Pants leg stitching: The trouser legs feature stitching, showing sports vitality.
High waist design: Smooth high waist design, fits the body without being loose.
High-quality fabric: High-elastic fabric, high waist and abdomen.
Order Info
Payment&Shipping