Womens seamless leggings.Technology fabric cutting, a specially sport pants for providing support performance and set light, breathable in one . Exquisite craft, line cutting smooth and full of power . Skin-friendly ,close-fitting, comfortable and natural,
showing a slender body. Leisure and versatile, play all kinds of occasions. Whether it is yoga fitness, leisure home, go out for a walk are all very suitable.Consumers are tired of cookie-cutter designs, but appeal to the fitness-conscious younger generation with gradient shading dying patterns . Organic dyes with different fastness are used together to create a distinct gradient. The visual effect is very eye-catching, wearing a fashionable sports style.
Classic waist mouth, comfortable and versatile.Simple fashion pants mouth, light and soft. No bounding ankle, more comfortable exercise. Crotch design, fit version , female curve, thin and not tight. Hollow-out texture at the edge of the pants, breathable and comfortable. Increase the sense of design while drainage wet and sweat.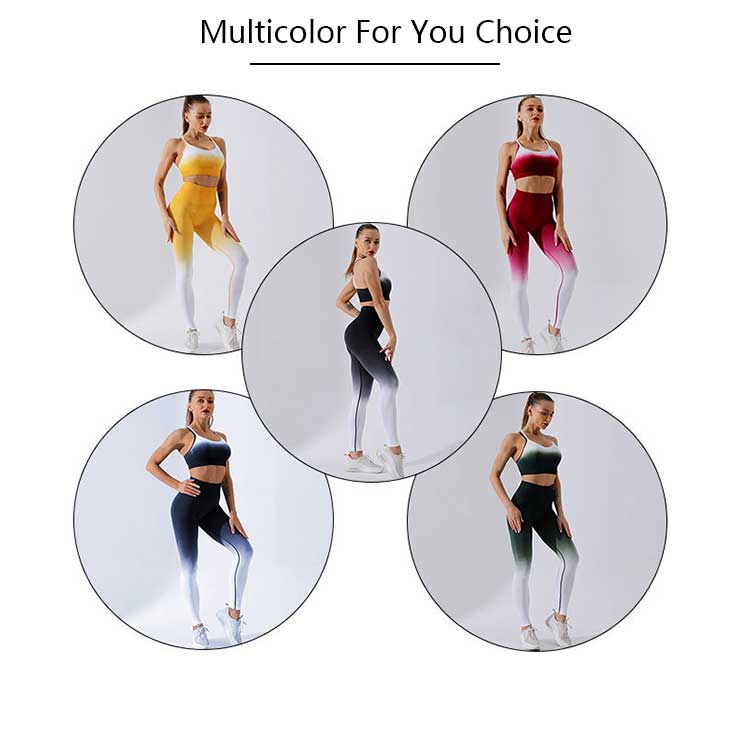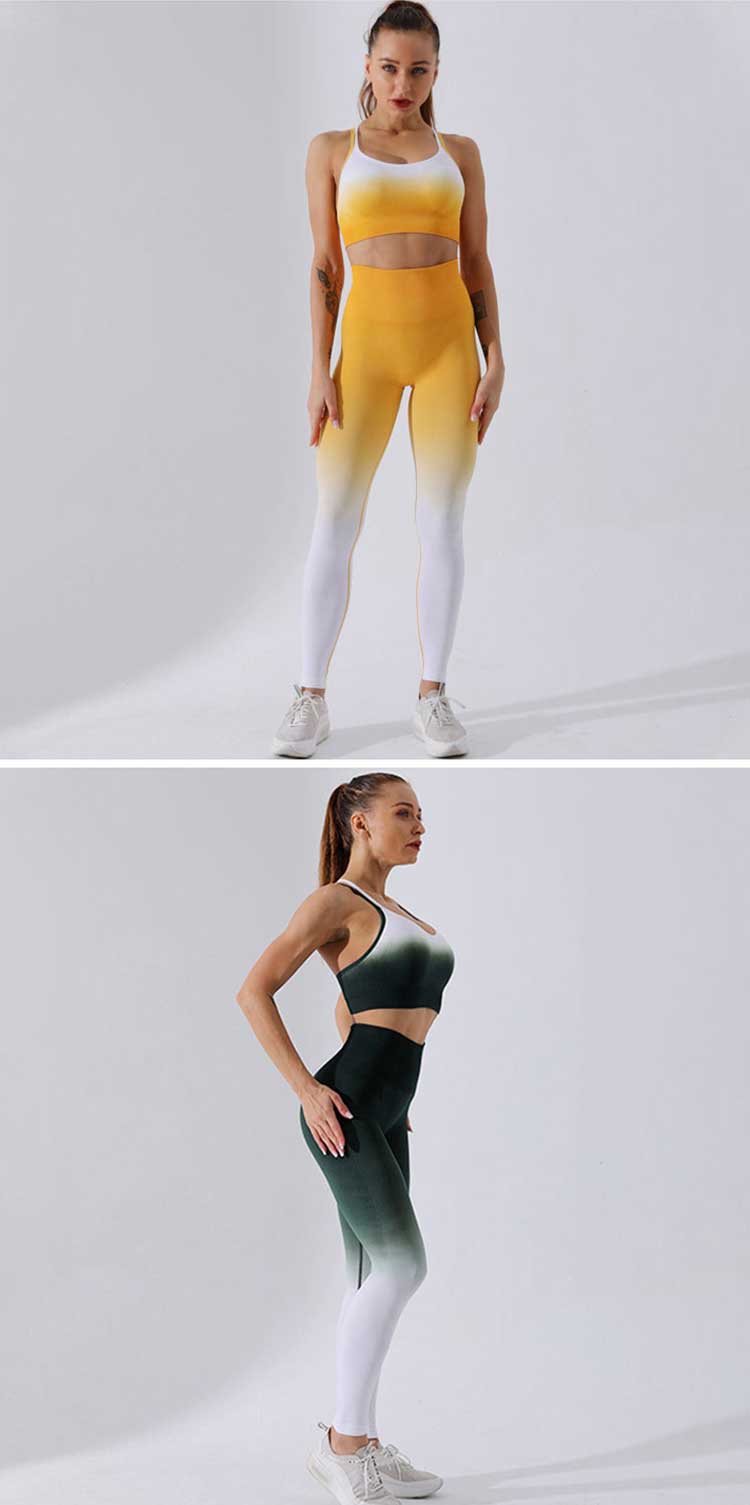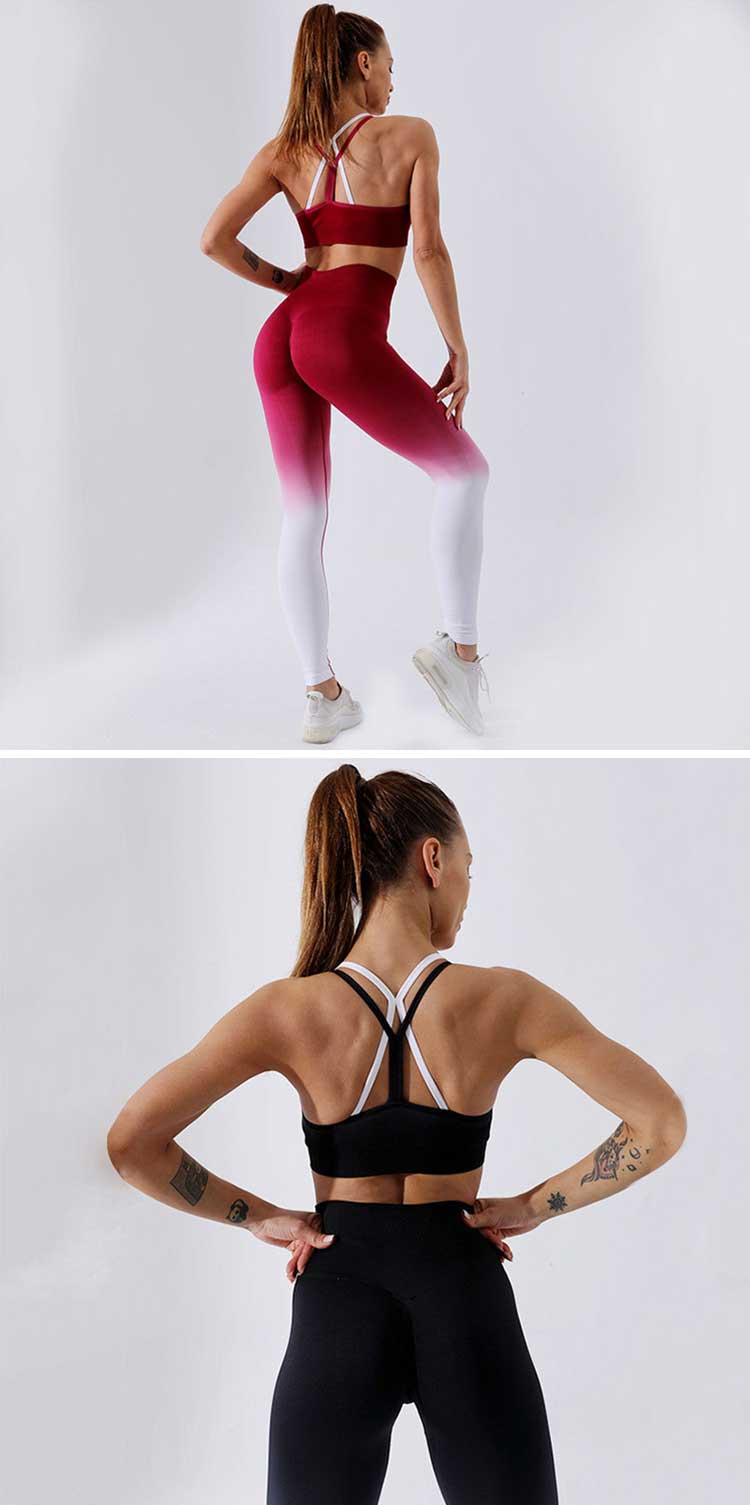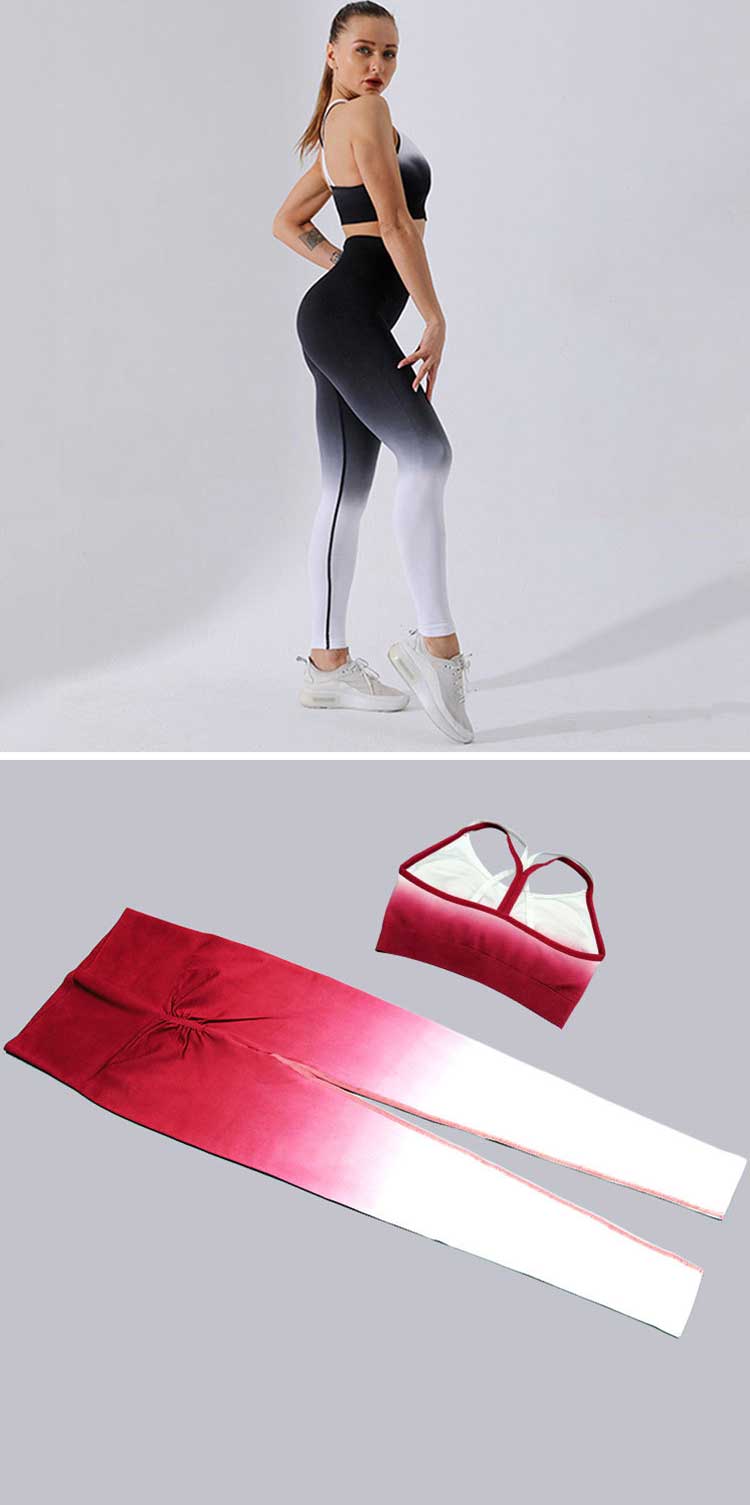 Product
Womens seamless leggings Fabric introduction: 90% nylon, 10% spandex. Soft and breathable, it absorbs sweat quickly.
Product features:
Elastic high waist: draw the curve of beauty's hip, shaping tight and lifted hip.
Pants opening design: perfect thread and unique technology, elastic and more fit.
Crotchless design:Free movement, smooth line to make the elasticity more firm, effective contraction.
Fashion gradients: color gradients are easy to catch the eyeball and the heart. A variety of color gradient, give a person a kind of color fluctuation feeling, the administrative levels of color sense is bright.
Gradients can make the connect between colors, and even make gradients of these colors work as if they were a brand new color. This visual connection is especially powerful when the colors of the fitness suit match up with your color scheme. Branding color schemes also make it easier for users to remember the visual features of a brand.
Order Info
Shipping & Payment