Introducing the latest trend in men's trousers – the straight leg yoga pants with pockets! Known for their comfortable and practical features, these pants have become a popular silhouette for their iconic pockets and drawstring designs. This season, the leggings have become the focus of development due to their versatility and easy-to-match characteristics.
Our personalized silhouette design presents a relaxed feeling, perfect for any casual occasions. The key feature of this trend is the innovative pockets and detailed design, which combines functional details with a crisp version to create a dynamic contrast of fabrics and folds. The result is a style that is both trendy and functional, catering to young consumers who are enthusiastic about unique and loose-fitting trousers.
Our straight leg yoga pants feature two deep pockets on the sides, perfect for storing your phone, wallet, and other essentials. The drawstring waist adds an adjustable fit, ensuring maximum comfort for any body type. The material is lightweight and breathable, ideal for any season and activity.
Our pants are perfect for yoga, running, hiking, or just a day out on the town. Their fashionable and trendy design also allows for versatility in styling. Dress them up with a button-up shirt or keep them casual with a t-shirt.
In conclusion, our straight leg yoga pants with pockets are the perfect addition to any wardrobe. With their comfortable fit and innovative design, they are sure to become a staple in your everyday style. So, what are you waiting for? Grab a pair today and experience the ultimate comfort and style!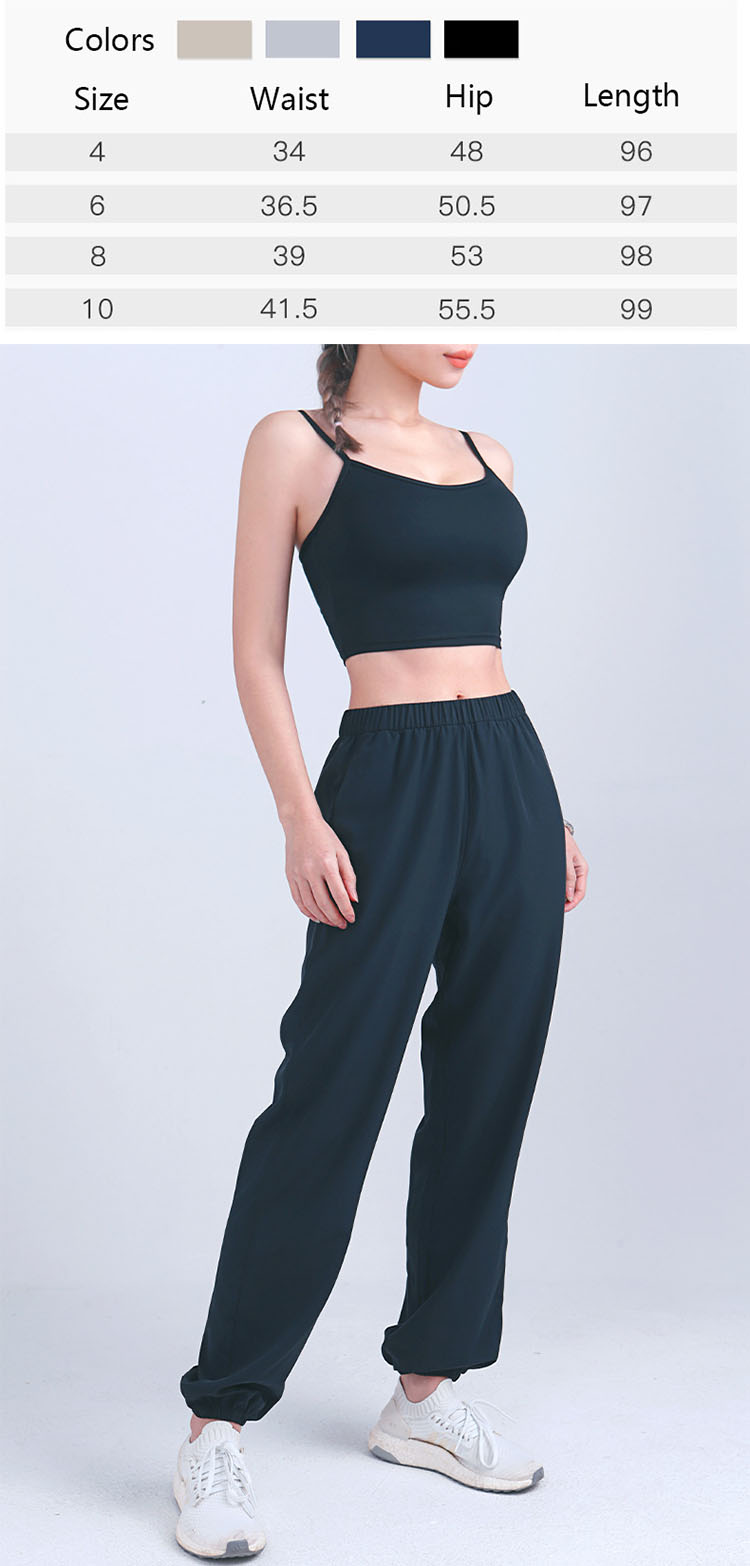 Straight Leg Yoga Pants With Pockets Video Show
Product
Straight leg yoga pants with pockets features:
Waist toe craft: Brand new waist toe craft, clean and neat, refuses roughness and flanging.
Hidden pockets: Reinforced large-capacity pockets, cleverly invisible to stitching, fashionable and luxurious.
Curved hip line: The curved hip line conforms to the curve design of the buttocks to create a sexy and beautiful buttocks.
Order Info
Payment&Shipping