Looking for the perfect summer sports shorts? Look no further than our knee-length sports shorts for women! Made from functional fabrics for maximum comfort, these shorts are designed with both style and practicality in mind. Our local contrast stitching and edge pocket design create a fashionable structure, while the embellishment of printed patterns adds to the overall sense of movement.
Whether you prefer an invisible or conventional pocket, our shorts have got you covered. Plus, our looser profile ensures a comfortable fit that's perfect for all your favorite activities.
So, if you want to stay comfortable and stylish this summer, choose our knee-length sports shorts for women. Your wardrobe (and your workout routine) will thank you!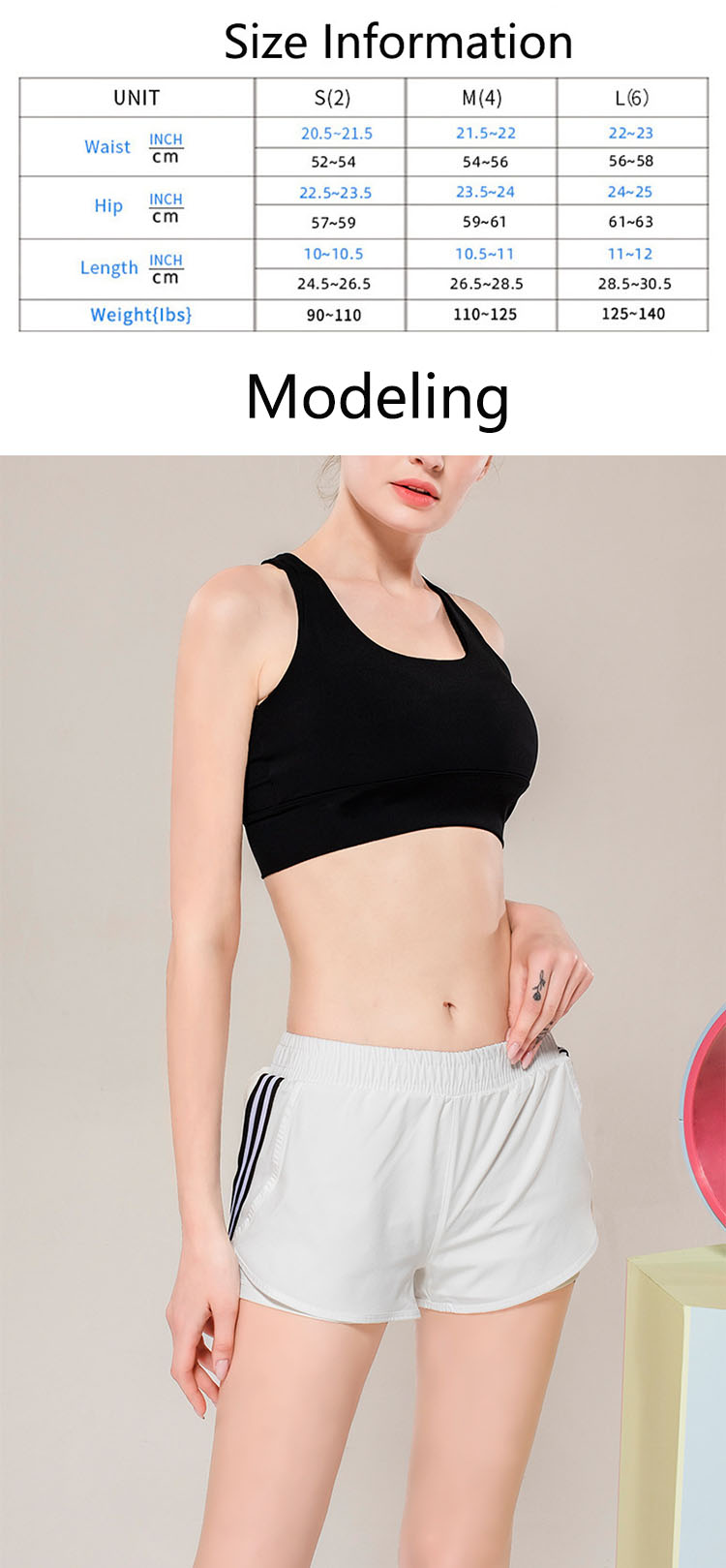 Product
Sports shorts women features:
Lining design: A fake two-piece design with an inner lining to avoid embarrassment and make movement more free and casual.
Contrasting color stitching: The contrasting color stitching design on the side is fashionable and versatile, and the movement is not monotonous.
Sports fabric: Using sports fabric, comfortable and breathable. Quick-drying, wicking away sweat, non-sticky when exercising.
Order Info
Payment&Shipping