This sports bra for running, at first sight is a versatile basic. In addition to the good performance of packaging, wide shoulder strap and strong support and other basic features,the most outstanding is in the design of small details. Front chest stitches a small amount of mesh, showing the chest without publicity. Adopt buckle bra design, flexible and adjustable, more convenient to wear and take off.Mesh overlapping skillful I-back beauty back design on the back, not only breathable and sweat, but also fit the human body back line, showing a small sexy. It looks nice either on single wear or matching with a large open-back T-shirt. Suitable for running, equipment training, boxing and other aerobic training sports.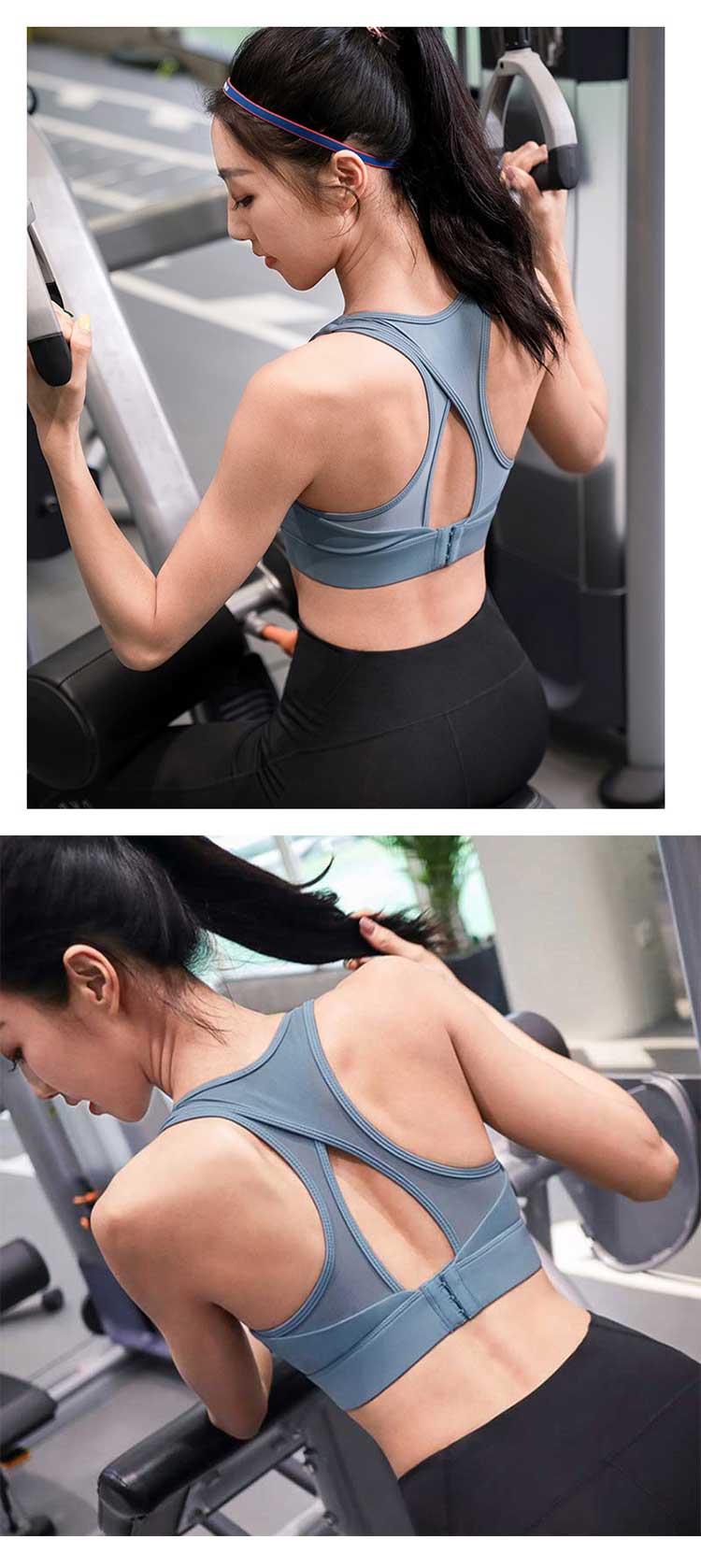 Product
Fabric introduction:Polyamide,spandex. Absorb sweat and Breathable, wear-resisting and durable.
Sports bra for running product features:
Shockproof beauty back:I-back double layer mesh overlapping, wide shoulder design, stable support.
Easy to wear and take off: flexible and adjustable, buckle bra design, easy to wear and take off.
Order Info
Payment&Shipping