Run sports bra,Professional sports fabric, suitable for running, yoga and workout; 76% polyamide and 24% spandex, naked feel skin. There is no a sultry or tight feeling while wearing running sport bra, comfortable and shockproof, while the bra's wrapping force and compressive strength are not reduced by.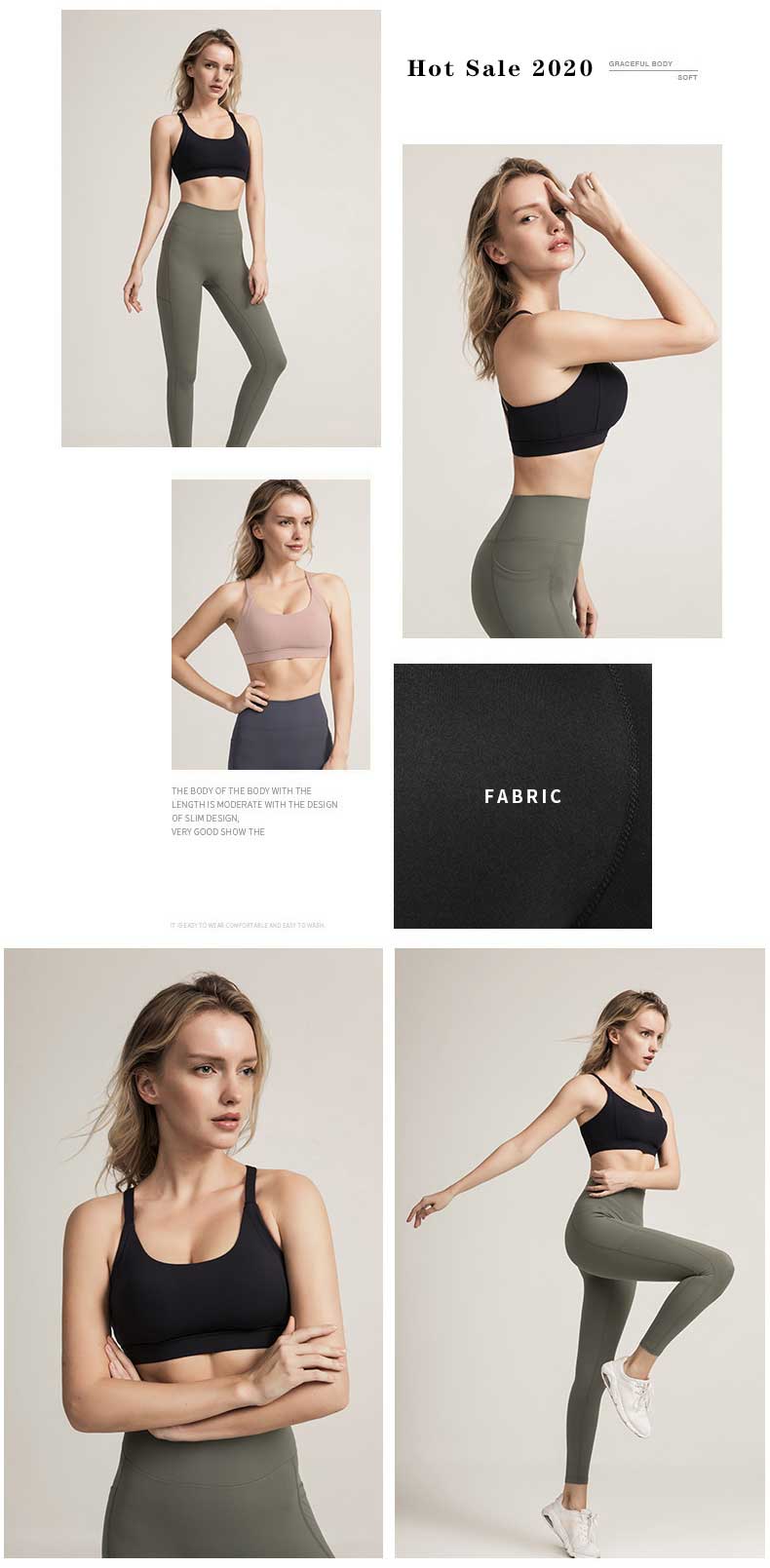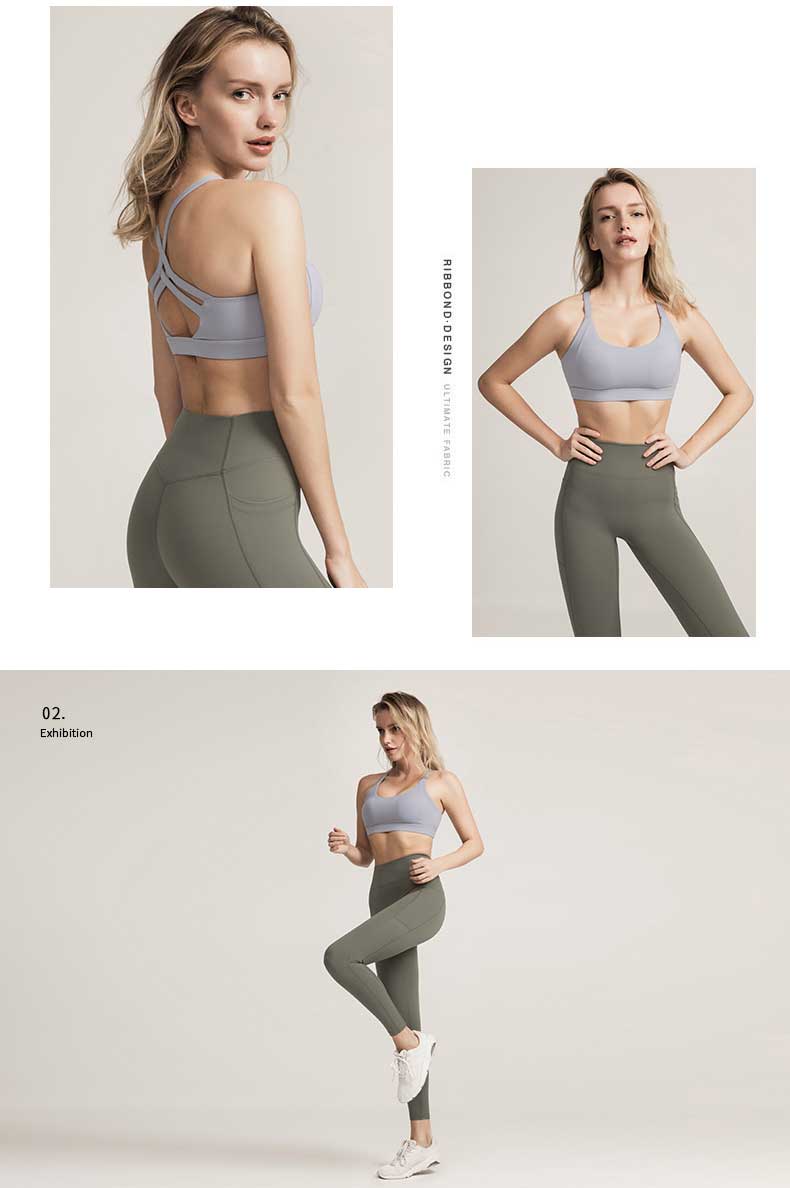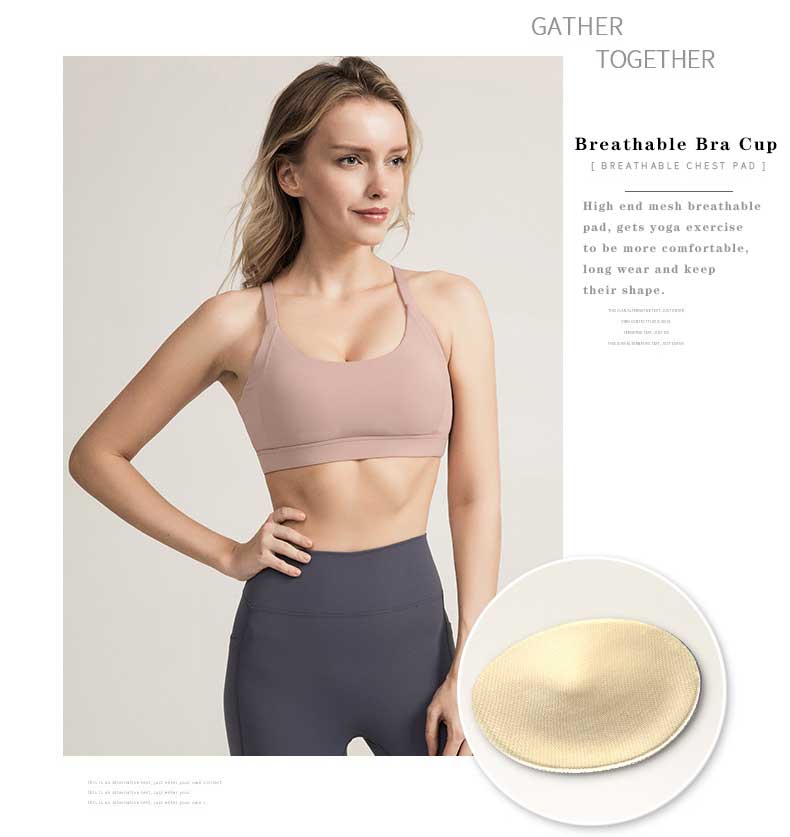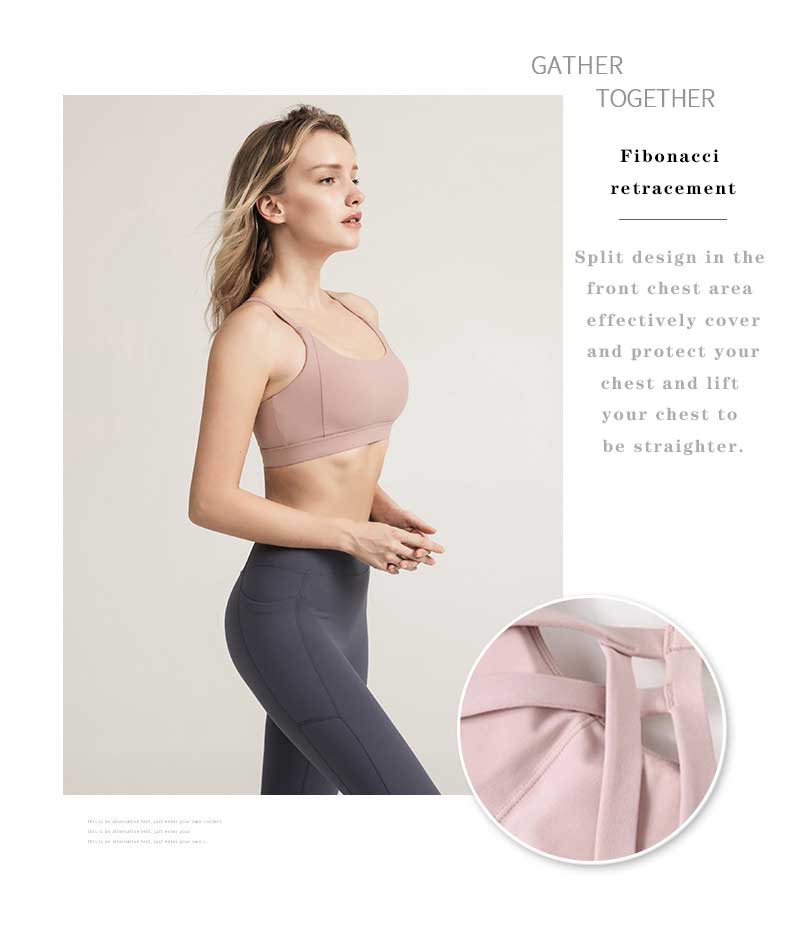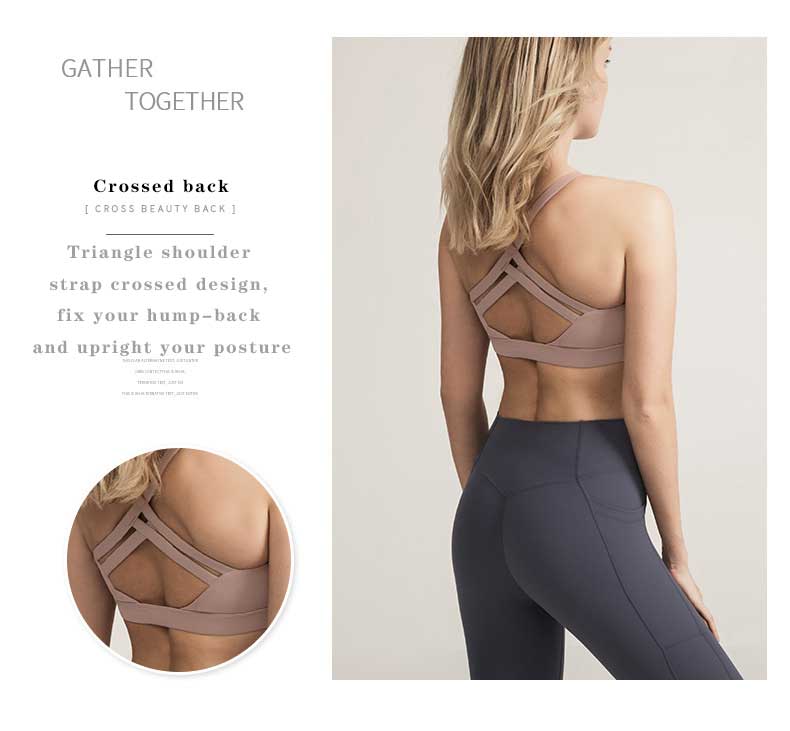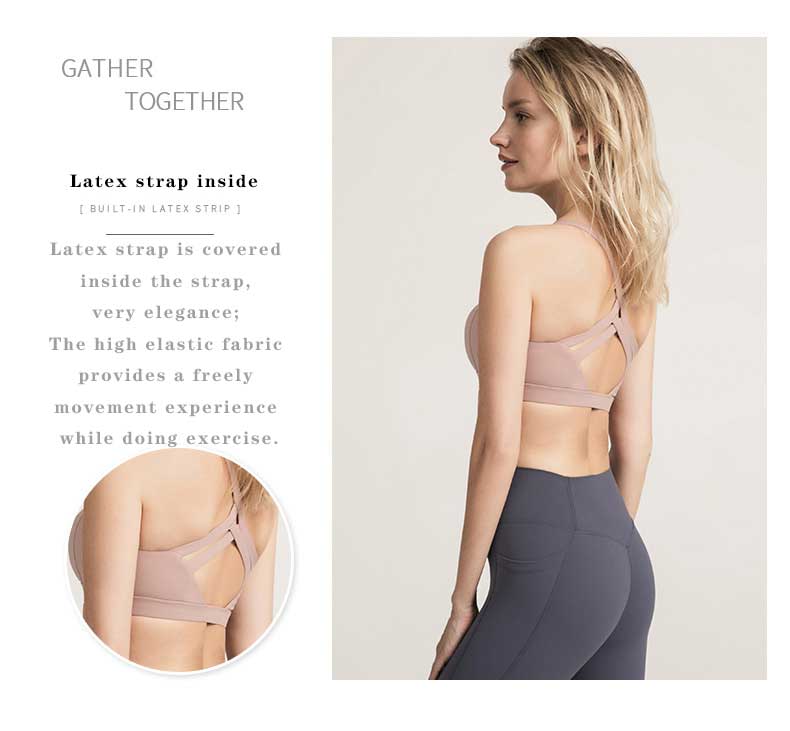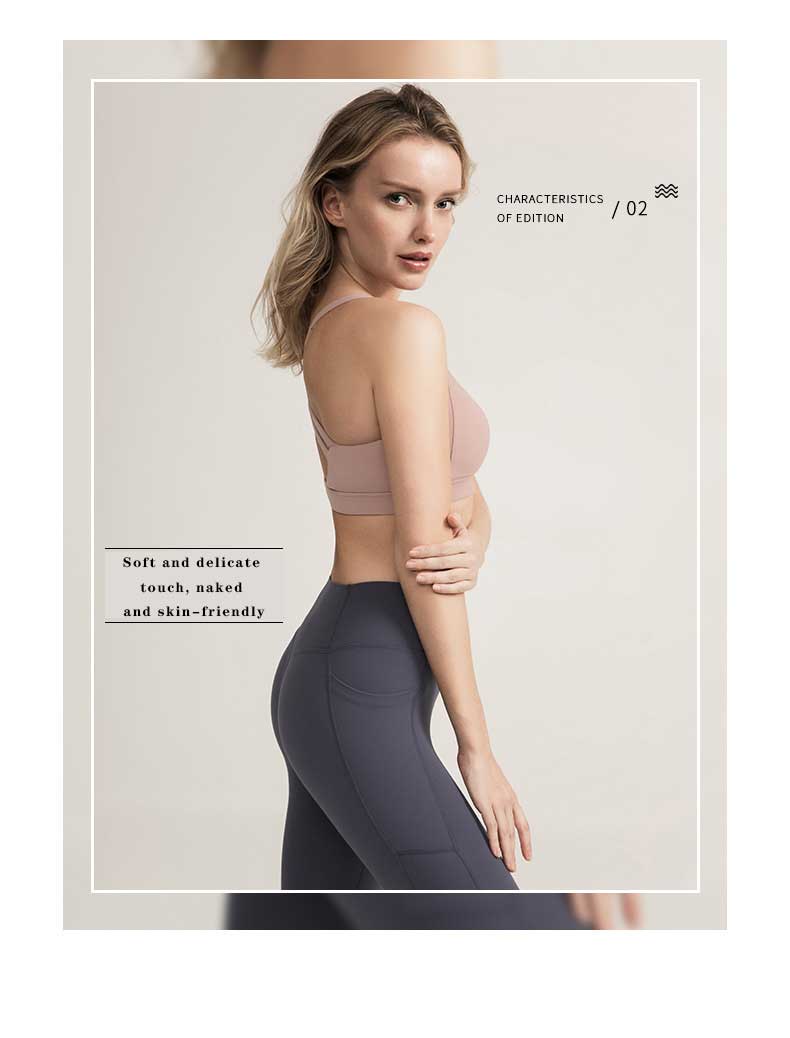 Bras Info
Run sports bra details
Breathable Pad Design: High end mesh breathable pad, gets yoga exercise to be more comfortable, long wear and keep their shape.
Material Design: Soft and delicate touch, naked and skin-friendly, lightweight and sweat-wicking, as well as the double brushed, which act as second skin comfortable for women.  
Run sports bra design Idea: Back strap design is designed to fix hump-back; The gentle color and split line show your best sports temperament off.
Fibonacci retracement: Split design in the front chest area effectively cover and protect your chest and lift your chest to be straighter.
Crossed back: Triangle shoulder strap crossed design, fix your hump-back and upright your posture.
Latex strap inside: Latex strap is covered inside the strap, very elegance; The high elastic fabric provides a freely movement experience while doing exercise.
Price & Shipping
Video Show
Touch with The professional sports bra manufacturer starting your own business now!