With the increasing awareness of ruched gym leggings, the traditional synthetic fiber not only consumes oil seriously, but also belongs to the non-renewable material, so countries all over the world are researching and developing other degradable fiber to replace it. Uk-based start-up Vollebak has designed its latest seaweed T-shirt,Algae designer Violaine Buet was inspired to develop a renewable algal fabric, which allows the fabric to have a special pattern texture on its surface that will be more visible with LED lights. Since seaweed fibers are fully biodegradable, they are very environmentally friendly.The clothes can be degraded into fertilizer within 12 weeks, which can effectively realize the recycling of resources.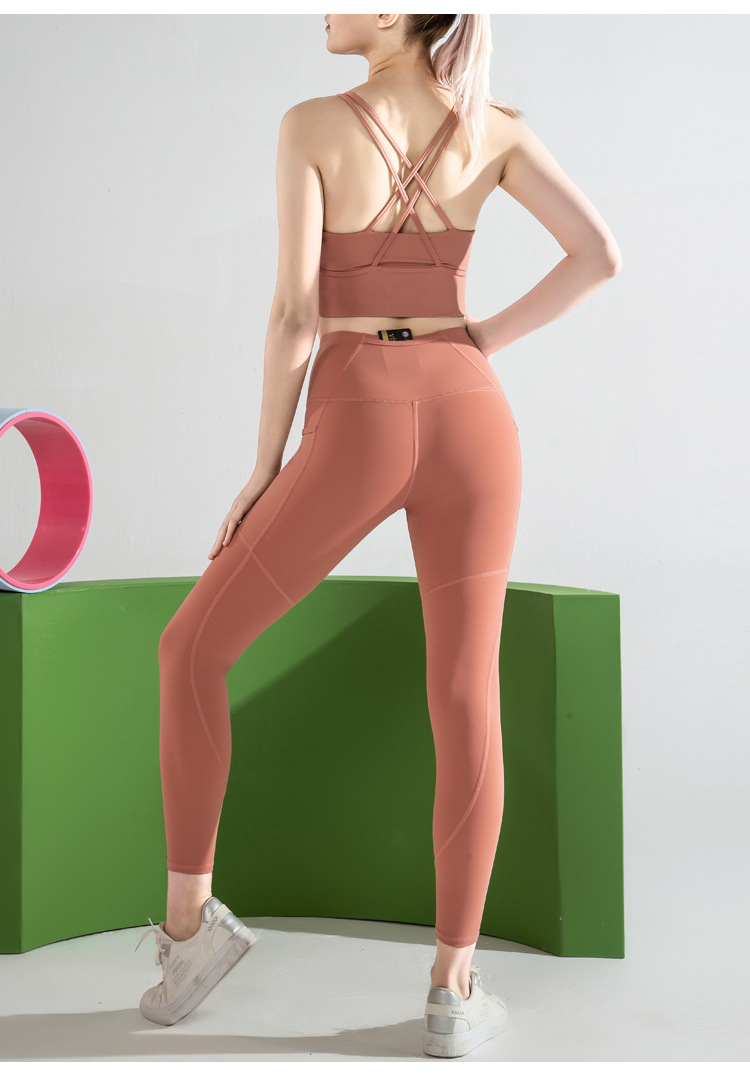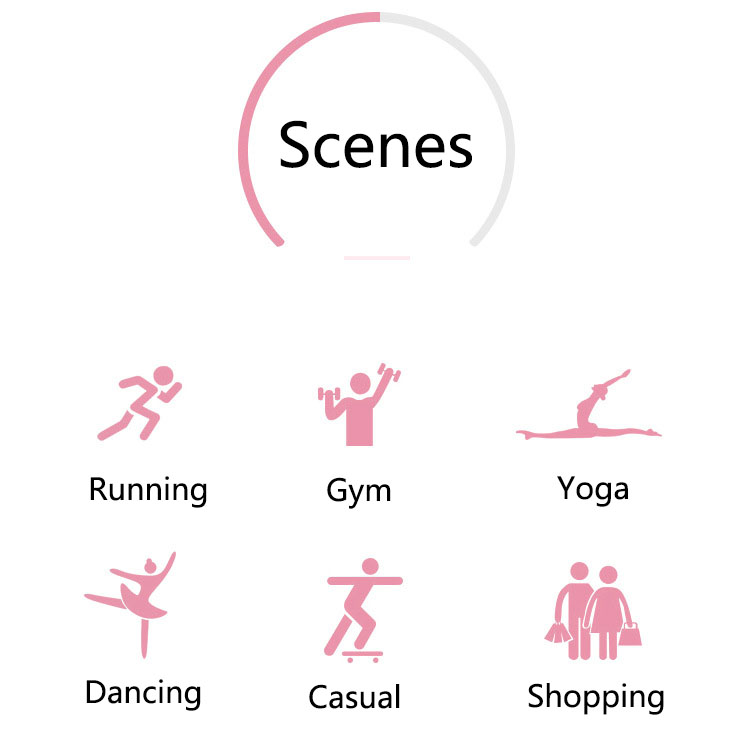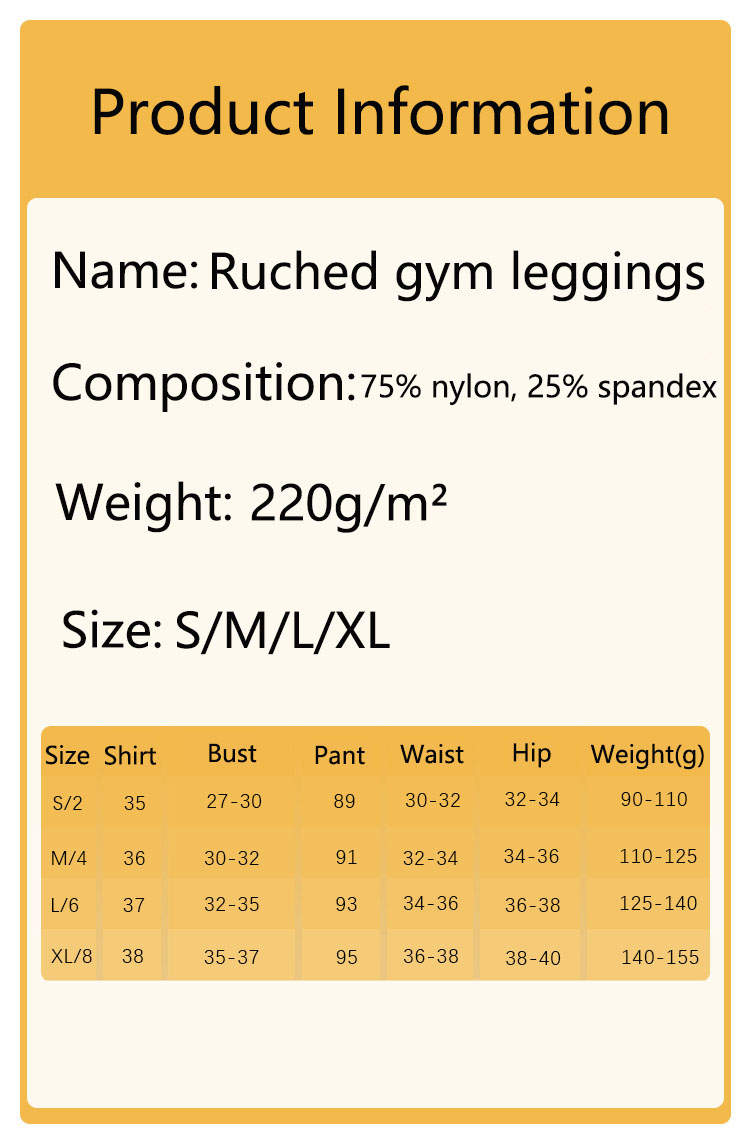 Product
Ruched gym leggings features:
Profession:Profession 7 years of yoga clothes production and operation. we are professional.
Quality : Quality we have produced yoga clothes for many big brands.
Efficient:Efficient fast shipping! can be shipped within 1-3 days from stock and supports logo printing.
Order Info
Payment&Shipping