This is a reflective running tights womens , shape without procrastination. The harlan pants version doesn't choose the figure. Good shape after putting on, and also can cover over flesh. Pants have pockets on both sides for adding decorative practicality. Tie pant legs design enriches the overall sense of layering. Play the role of modifying the leg shape, visually showing the longer legs, and small girls can easily control.Ergonomic three-dimensional tailoring, fitting the waist line. Fine seam line, fine work, easy to control the large movements. Three colors, youthful pink, leisure and practical black, blue.Optional can easily match out a street fashion style.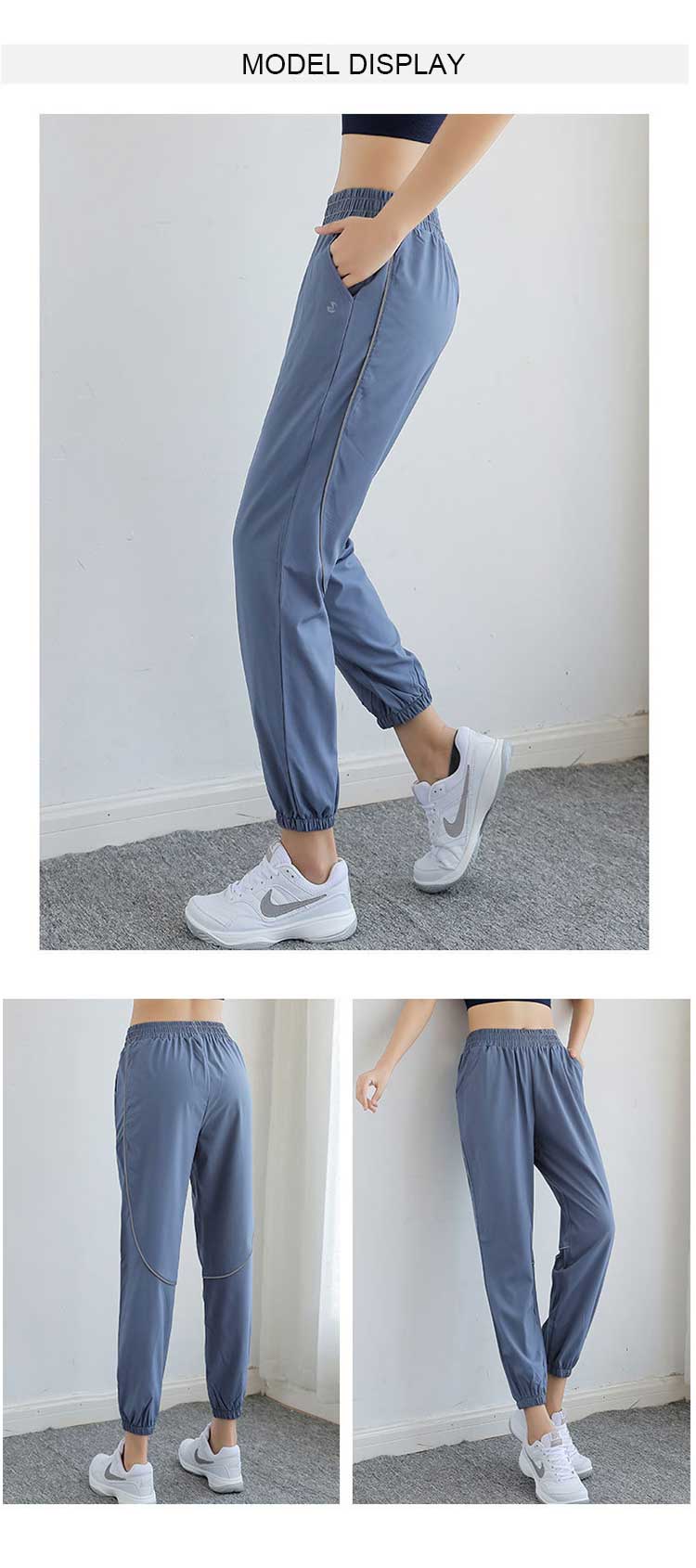 Product
Fabric introduction: polyester fiber. Comfortable and healthy, sweats and breathable.

Reflective running tights womens product features:
Show thin and long leg: loose straight version, cover flesh and modify the leg shape.
Contracted design: contracted design on the side decorates the leg shape, contracted but not simple.
Order Info
Payment&Shipping