The design of plus size high impact sports bra refers to the design of fitness clothes and dance clothes, and the elastic "free size" style is the focus. Use non-wire structure, elastic fabrics, and elastic foam padding to create daily underwear. Soft and breathable knitted fabrics create an elastic and seamless style. The panties are designed with a high waist to support the buttocks. The quality is improved through lightness, comfort and breathability The grade of underwear. The use of light and crisp version, refined beige neutral colors make the design more modern.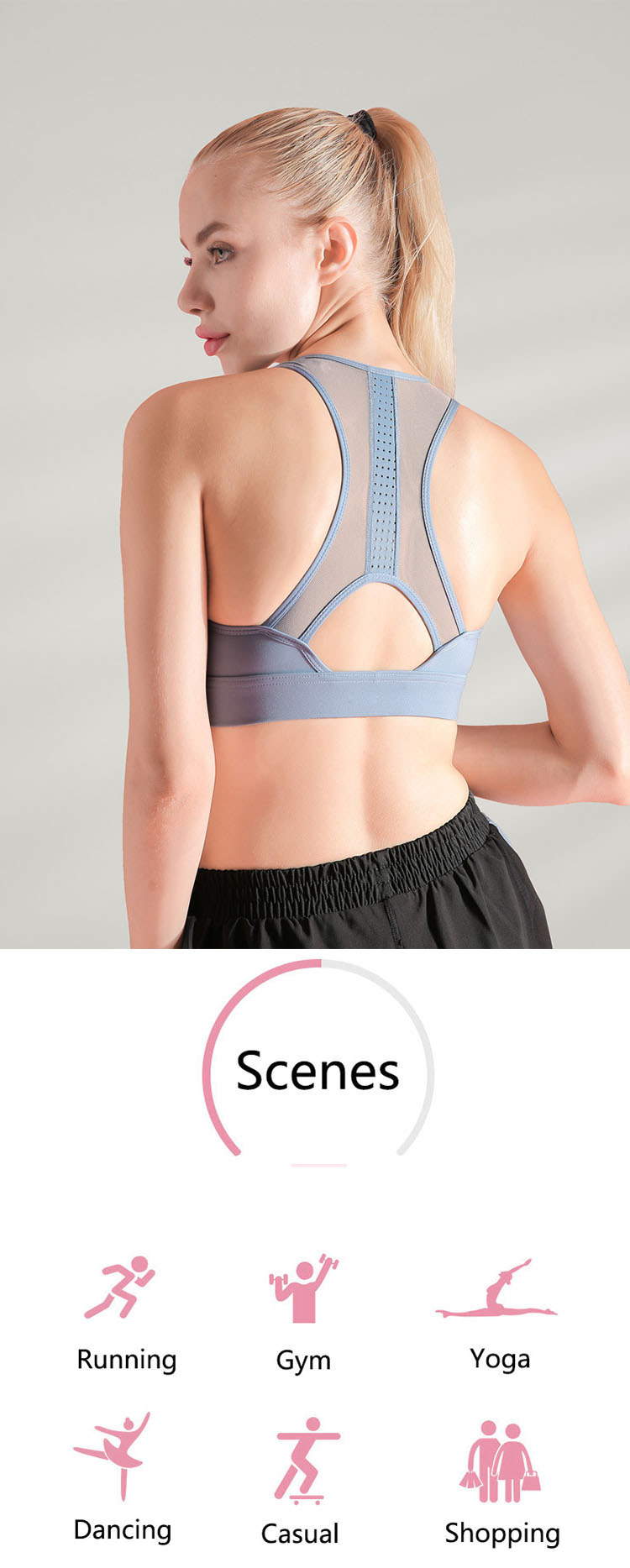 Product
Plus size high impact sports bra features:
Shoulder straps are widened: Shoulder straps are widened to effectively disperse your shoulder pressure and prevent sports injuries.
Cross design: The back cross design improves back stability and back support.
Breathable mesh: The design of breathable mesh is beautiful and can effectively wick away sweat during exercise and improve sports performance.
Order Info
payment&Shipping