This nylon yoga pants are designed with a high waist, lifting the waistline, balancing the body proportions and visually lengthening the legs. Close-fitting and keep the abdomen in shape, hide the belly, not afraid of small meat.
Adopted exquisite making craft, stereo close-fitting cutting and high waist design, closing abdomen and lifting hip to show the long leg , showing sexy and attractive figure.Four elastic sides, stretching posture fully, easy to complete all kinds of difficult yoga movements. Double waistline design, firm waist, tighten core, improve sport performance. The double waistline is also more firm, preventing it from falling off during exercise.
High quality fabric, skin-friendly and sweat absorption , high elasticity and equipped with compression effect. The more movement, the more comfortable, a style yoga pant which can breathe.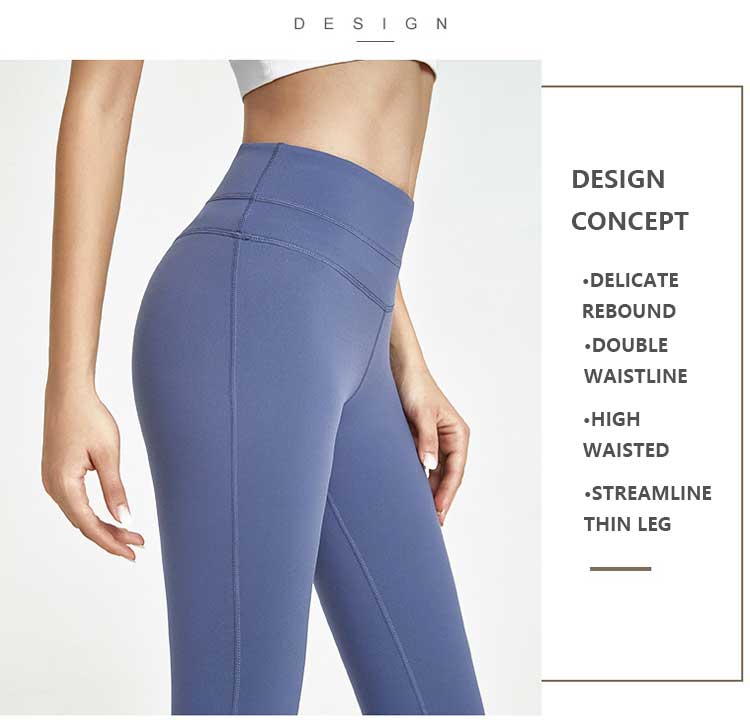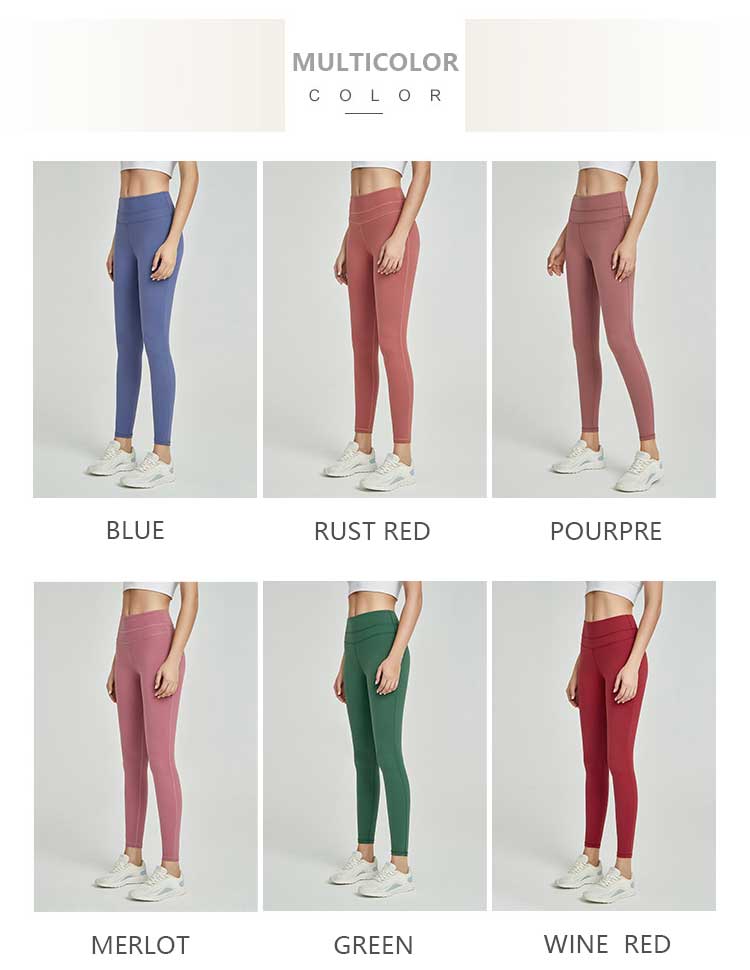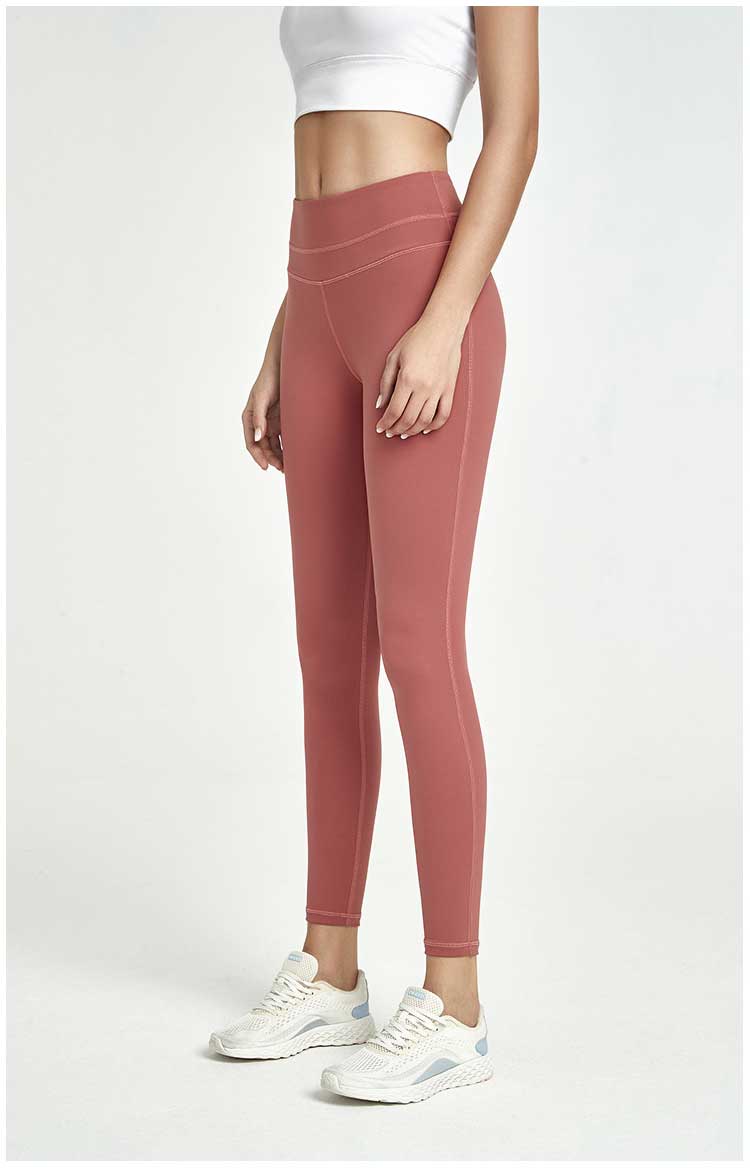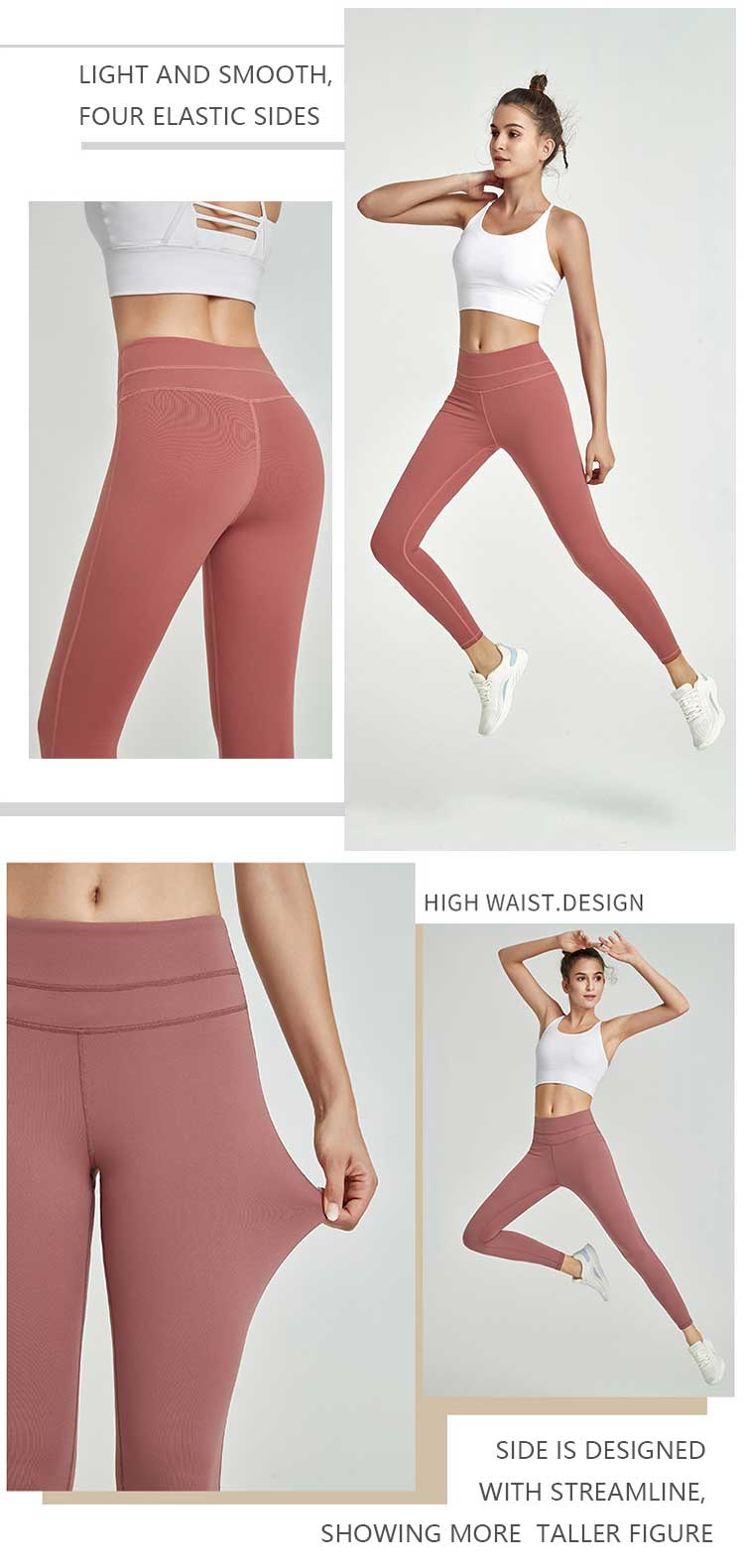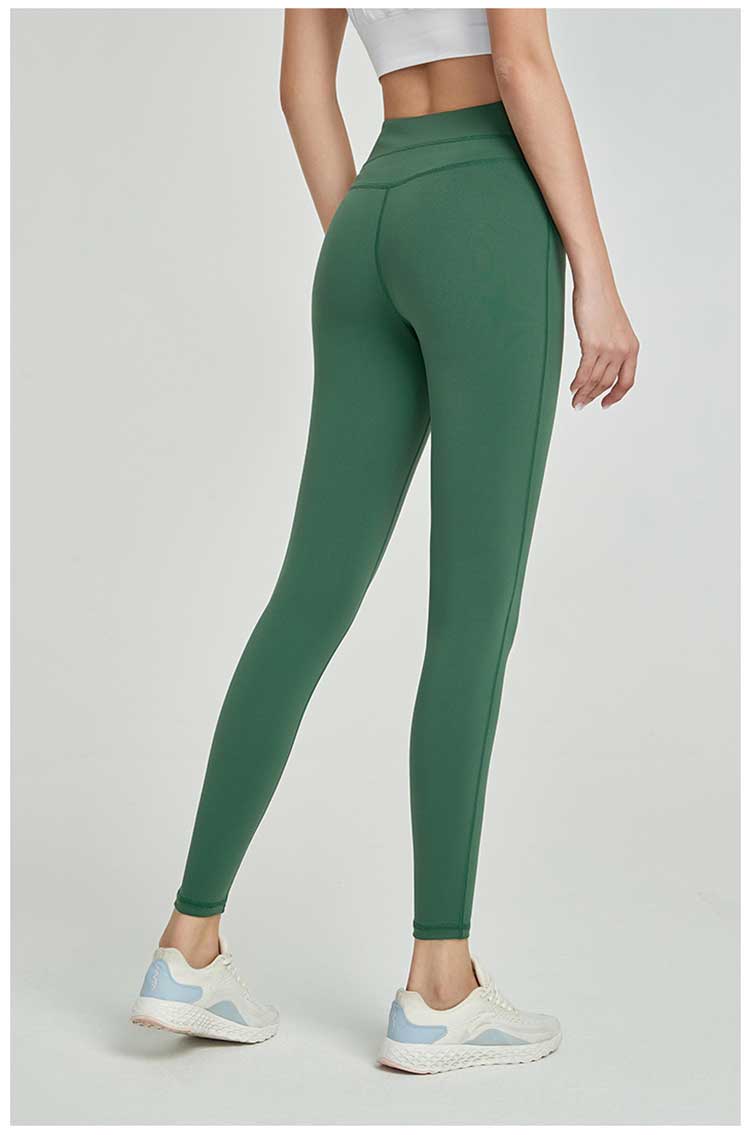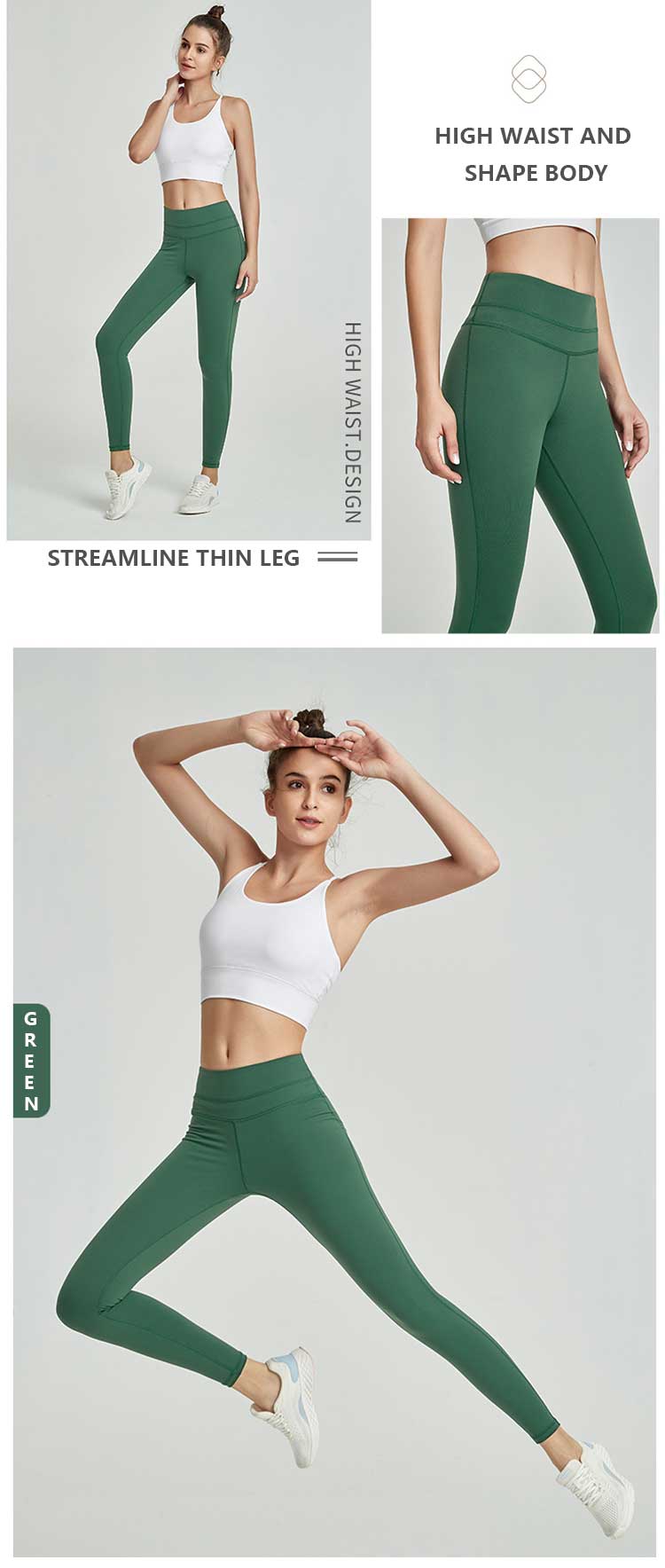 Nylon Yoga Pants Video Show
Product
Fabric description: 87% polyamide, 13% spandex. Moisture absorption and perspiration, high-end imitation cotton. Polyamide imitation cotton is a kind of polyamide with the same hydrophilicity and style as cotton fiber.
Hydrophilic monomers are introduced into polyamide macromolecules,, which are graft copolymerized or block copolymerized with hydrophilic polymer, and blended with hydrophilic polymer to produce polyamide fiber with similar hygroscopicity as the cotton and soft touch.The characteristic of high-end imitation cotton fabric is disrupted the neat polyamide fiber. In the reflection of light, the polyamide fiber appears more disorderly and forms a diffuse reflection, so the light reflected to the human eye appears softer, close to the reflection of cotton to the light. Secondly, the disrupted polyamide fibers produce a lot of little villis,giving a soft and comfortable touch, close to the feel of cotton. In this way, the appearance, feel of the made fabric are closer to cotton. 
At the same time, many shortcomings of cotton it does not have, such as shrinkage, easy to wrinkle after washing and so on, these will not appear in the imitation cotton fabric.
Nylon yoga pants product features: 
Delicate rebound: light and smooth, four elastic sides,skin-friendly and comfortable.
Double waistline design:Double waist line design upgrade the feeling of layer.
High waist and shape body:high waist design keep the fat on the belly in.
Streamline thin leg: side is designed with streamline, showing more taller figure, longer legs and thinner legs.
Order Info
Payment & Shipping