Moisture wicking sports bra.With the penetration of the concept of fitness and sports, women's demand for physical diversity and inclusiveness is growing. More and more brands have launched underwear models with skin-friendly feeling,and the demand for sports bras and corsets is steadily rising. Statistics show that consumers are more likely to invest in soft, light and comfortable styles in spring and summer 2020,Pay more attention to freely customize color at the same time. Simple tailoring, elastic lace, knitted fabrics and clear edge design not only enhance the comfort and modern sense of items, but also cater to the underwear demand of fresh and suitable work wear for contemporary fashion consumers, as well as for household wear.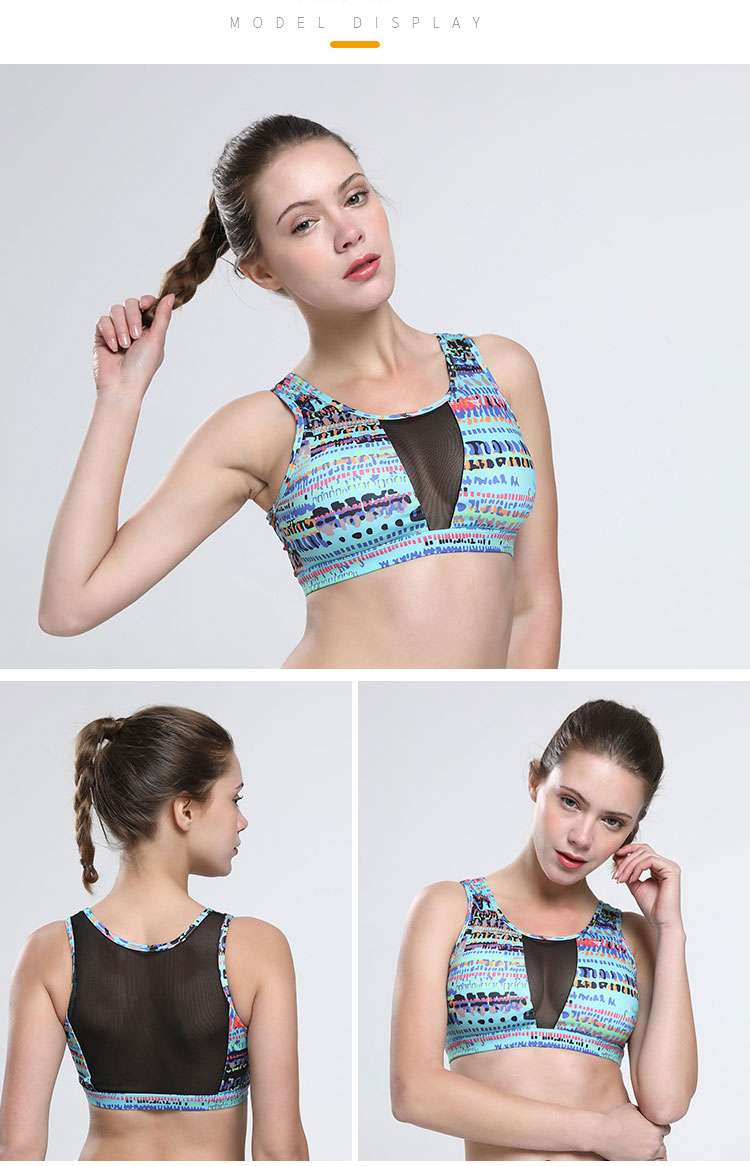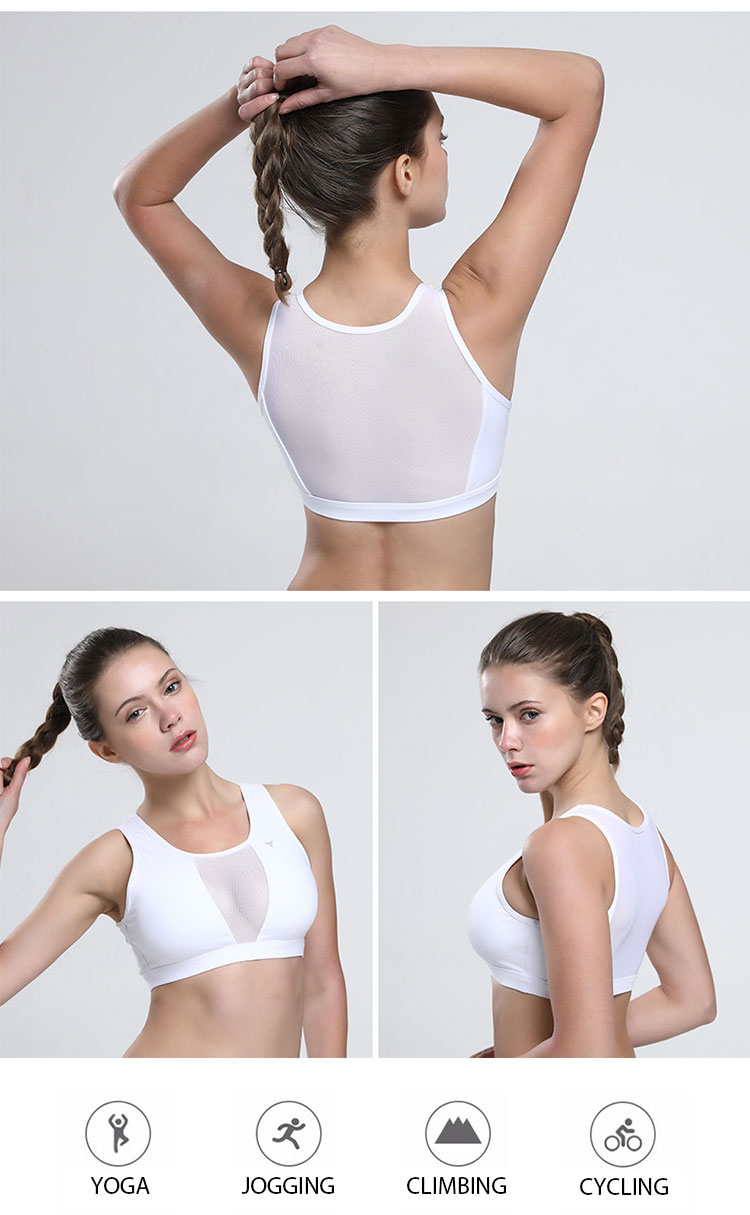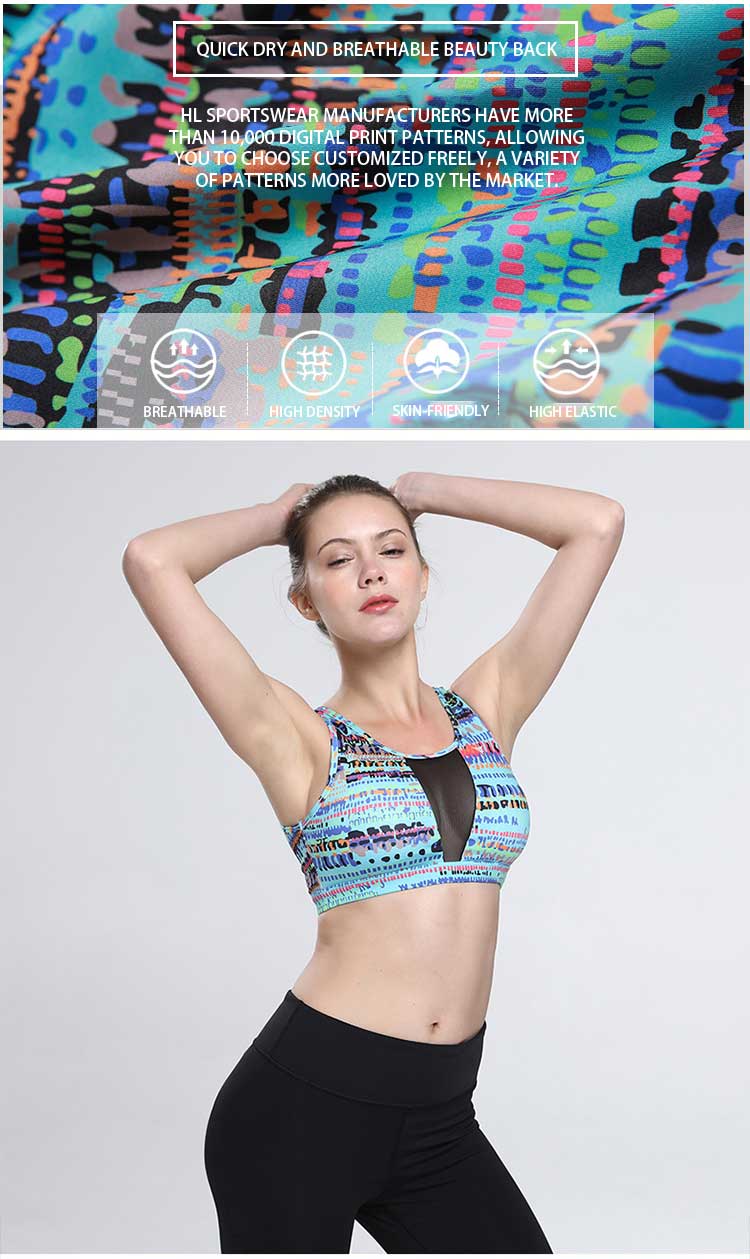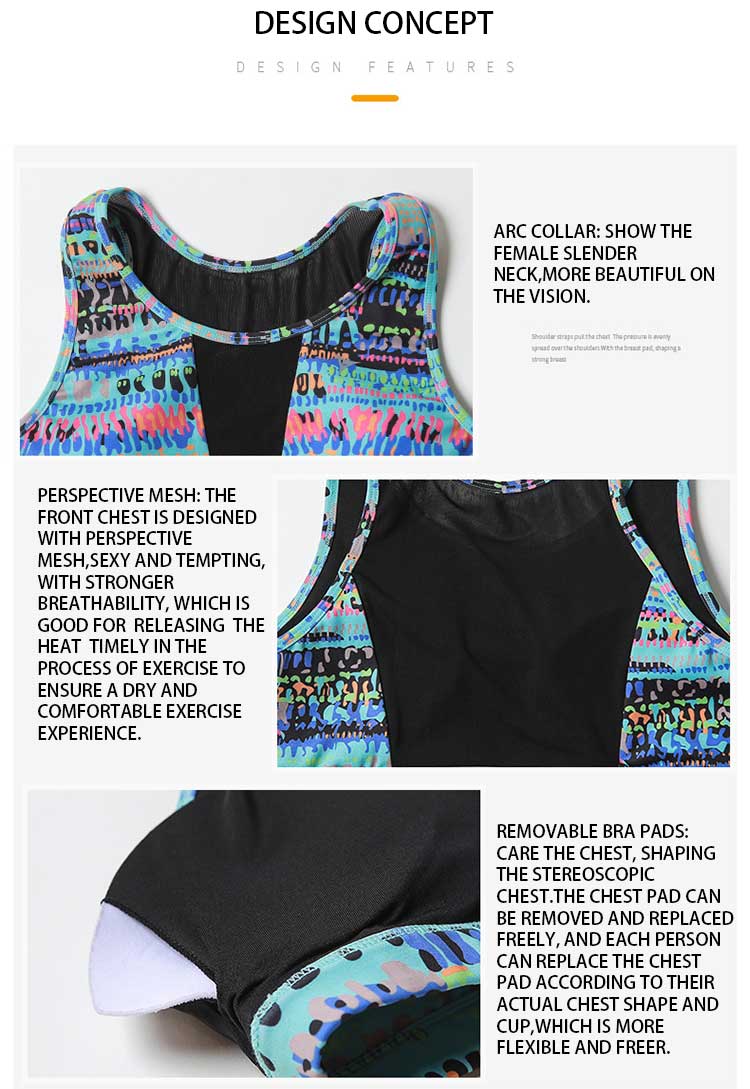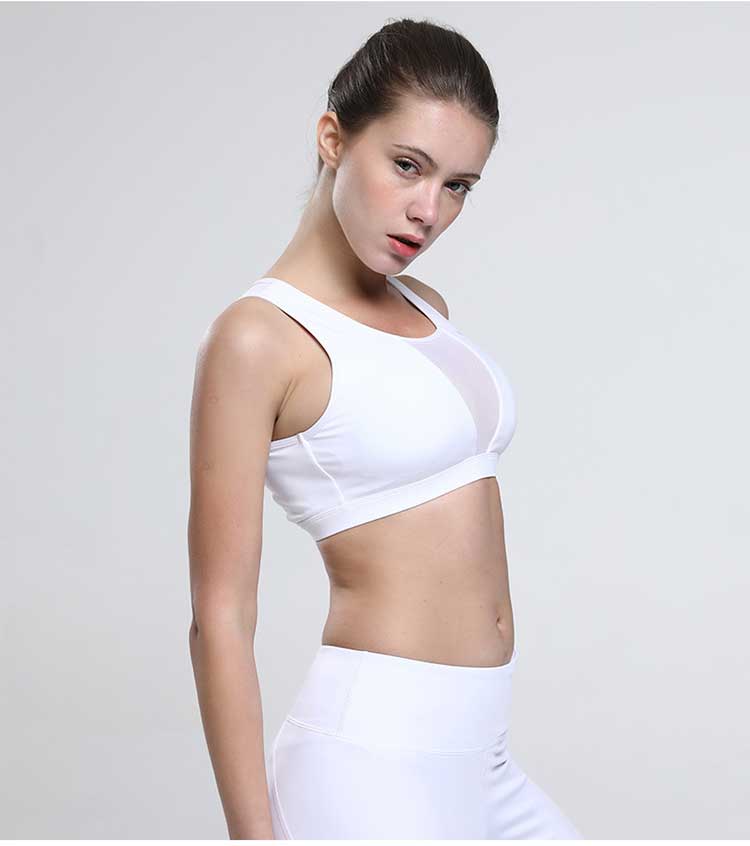 Moisture Wicking Sports Bra Video Show
Product
Moisture wicking sports bra product features:
Arc collar: show the female slender neck,more beautiful on the vision.
Perspective mesh: the front chest is designed with perspective mesh,sexy and tempting, with stronger breathability, which is good for releasing the heat timely in the process of exercise to ensure a dry and comfortable exercise experience.
Removable bra pads: care the chest, shaping the stereoscopic chest.The chest pad can be removed and replaced freely, and each person can replace the chest pad according to their actual chest shape and cup,which is more flexible and freer.
Mesh yarn stitching back: large mesh yarn stitching design on the back, the mesh yarn area in the middle plays a role in heat dissipation function, both function and beauty at the same time.The fabric on both sides wraps the chest on both sides, fashionable and beautiful while still maintaining high supporting performance at the same time.
Flexible design: HL sportswear manufacturers have more than 10,000 digital print patterns, allowing you to choose customized freely, a variety of patterns more loved by the market.
Chest pads for quick dry and breathable beauty back mesh sports bras emphasize fitness exercises and increase confidence to enhance internal and external strength.It is the idel laywer matching item. It can be matched with any kind of clothing to bring comfort and confidence to consumers. The lining is supported by the frame on both sides to enhance the supporting performance,suitable for creating the daily summer style.
Order Info
Payment & Shipping