Are you someone who cares about the environment and sustainability? If so, you'll be thrilled to hear about the exciting developments in the fashion industry for Fall/Winter 2021.
Fashion designers and brands worldwide are showing their enthusiasm for environmental protection and sustainability. From radical environmental organizations outside major fashion week shows to endless ideas in fashion shows themselves, sustainable fashion is becoming a must-have topic in the industry.
As the second-most serious industry contributing to global pollution, the fashion industry recognizes that textile fibers and fabrics are a major source. With this in mind, sustainable design, production, and reuse are becoming crucial elements in building an ecologically friendly and sustainable future for our planet.
What can you expect from sustainable fashion fabrics for Autumn and Winter 2021/22? Let's explore the three significant trend keywords associated with environmental protection and sustainable fabrics:
1. Recycled materials: Designers are now using fabrics made from recycled materials such as waste plastic bottles and leftover scraps of fabric. These materials are transformed to create stunning and eco-friendly designs.
2. Natural fibers: Organic and natural fibers like cotton, wool, and linen have always been popular eco-friendly options, but now they are being produced sustainably, with greater consciousness of preserving natural resources and biodiversity.
3. Fewer chemicals: Chemicals are harmful to the planet and the people who make and wear clothes. Designers are starting to use eco-friendly alternatives to dyes and other chemicals, minimizing their impact on the environment.
Overall, the fashion industry is moving towards a sustainable and planet-friendly future. As a consumer, you can do your part by supporting sustainable fashion brands. Choose clothes that are sustainably produced and made from environmentally friendly materials. Together, we can build a sustainable and ecologically friendly future.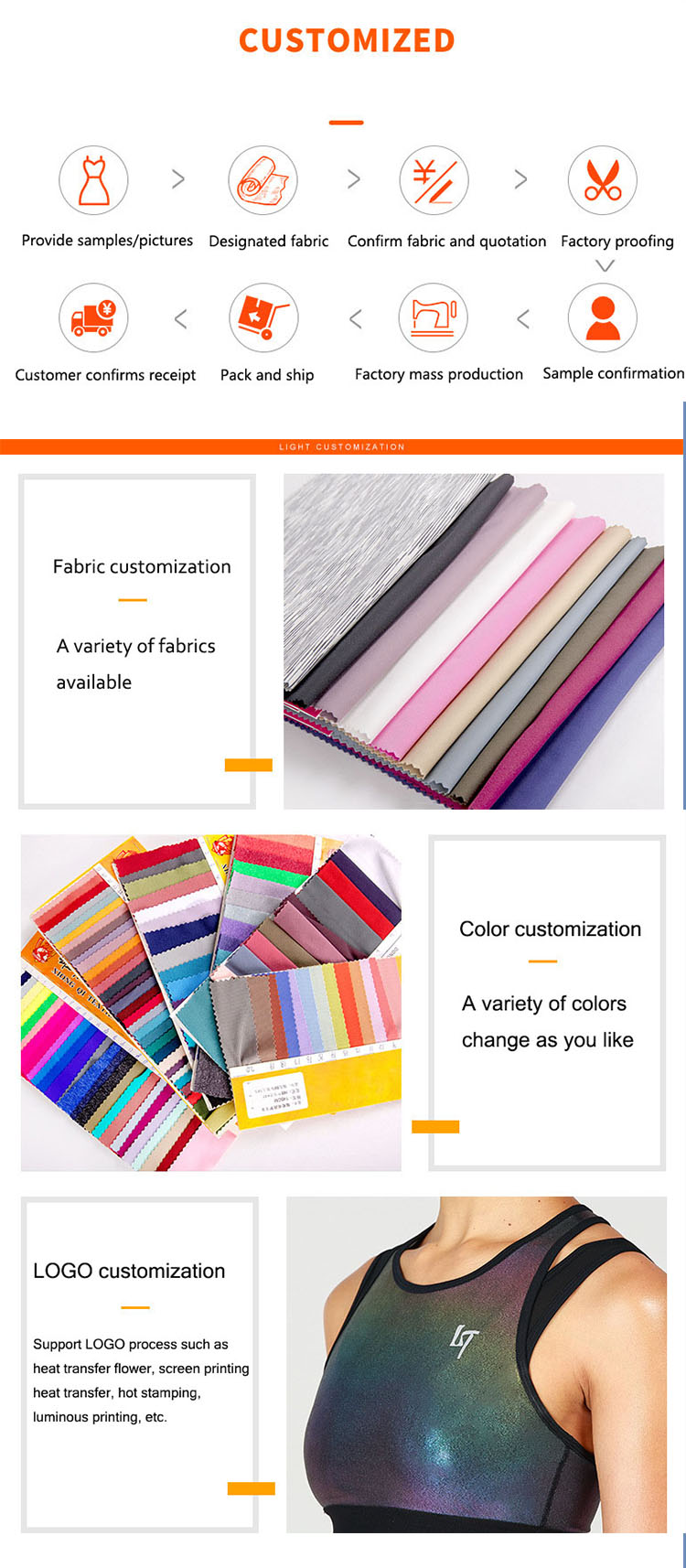 Metallic Leggings Video Show
Product
Metallic leggings features:
Hollow beautiful back: Sophisticated workmanship, showing the sexy curve of the back. Soft and comfortable, bringing a light wearing experience.
Widen the hem: An eye-catching tool not to be missed, with three-dimensional tailoring and simple design.
High-quality fabric: Lightweight and breathable double-sided fabric, which quickly wicks away sweat and keeps you away from the heat.
Order Info
Payment&Shipping