Welcome to the latest addition to our collection of premium athletic wear – our mesh running tights! Our designers have put in countless hours perfecting these tights to ensure they are the perfect combination of style, comfort, and functionality. So whether you're a seasoned athlete or just starting out, our mesh running tights are the perfect companion for you!
Our tights come in two bold designs – local and full edition – both of which are perfect for the spring and summer of 2021. These designs are more daring and sexier than ever before, making them perfect for women who want to show off their figures while staying comfortable during workouts. Plus, our unique designs are personalized to fit each individual's style, which means you can rest easy knowing that your tights will be uniquely yours.
Our long leggings feature hollowed-out designs from top to bottom, which allow for partial or full exposure of the leg. However, if you prefer a more low-key look, we also offer a local hollowing design that forms decorative patterns or wrapped patterns, similar to binding belts on ballet shoes. Regardless of the design you choose, we've ensured that both designs are equally functional and fashionable, allowing you to make the most out of your workouts whilst looking your best.
Our mesh running tights are perfect for all kinds of activities, whether you're hitting the gym, going for a jog, or simply running errands. With their perfect fit, these tights will move with your body, ensuring maximum comfort and a full range of motion throughout your workout. With their unique design, they'll help you stand out from the crowd and give you the confidence to take on any challenge.
So if you're looking to add a touch of sass and style to your workout routine, look no further than our mesh running tights. They're the must-have fashion item of the season, and they'll quickly become your go-to choice for all your athletic needs. Try them out today and experience the perfect combination of style, comfort, and functionality!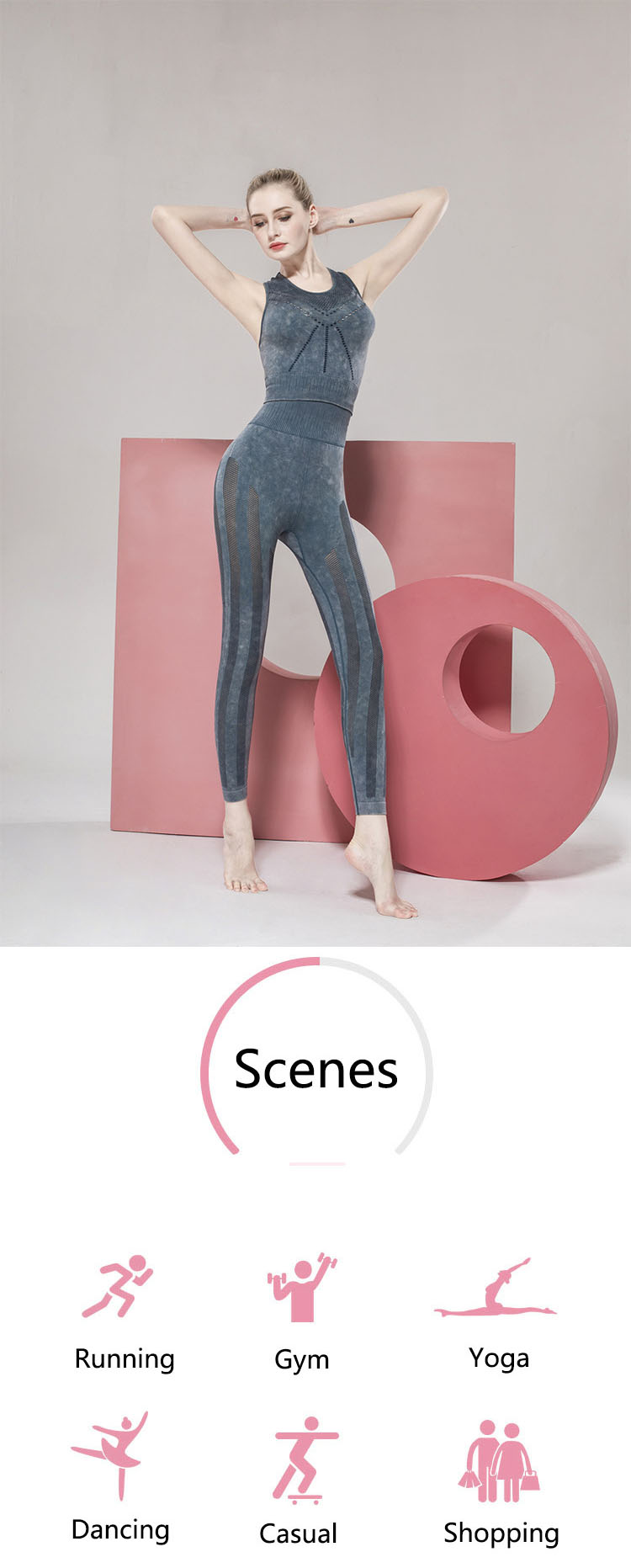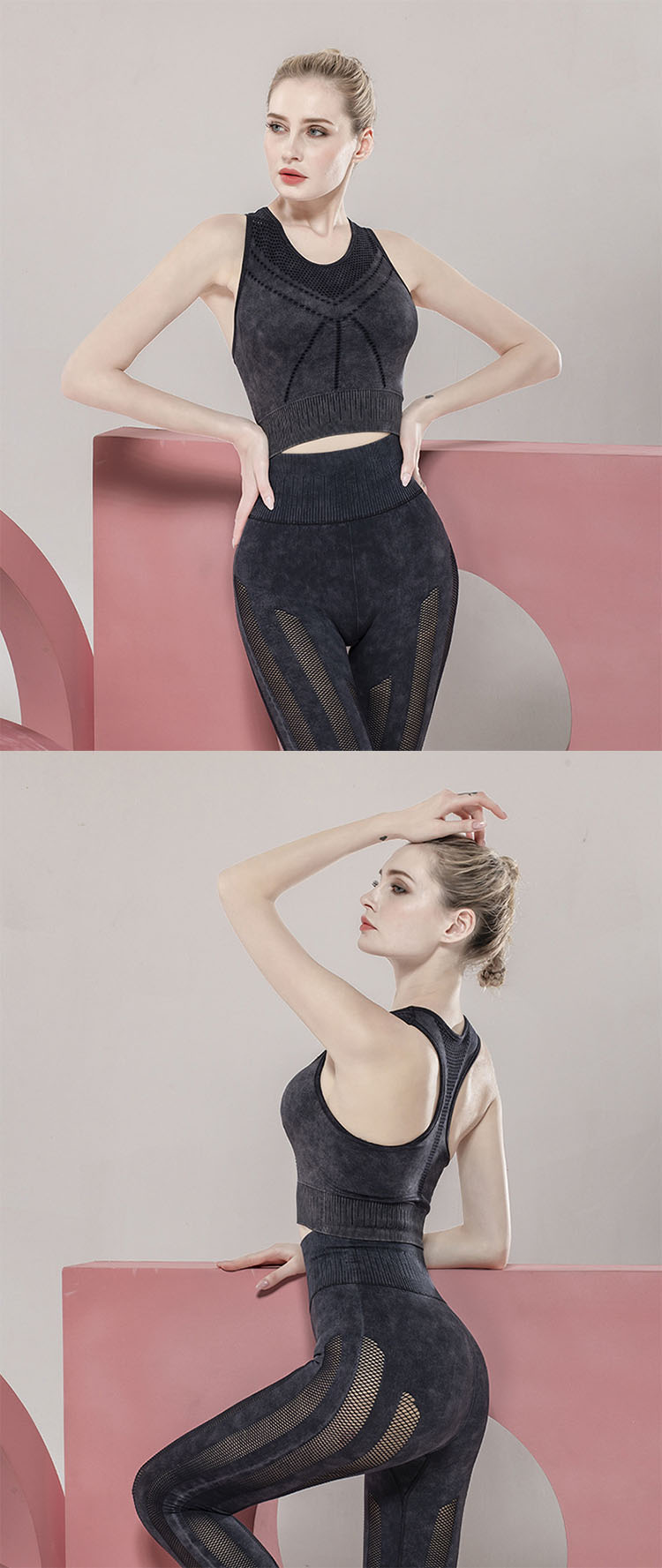 Product
Mesh running tights features:
Wrapping: knitted yoga pants have good tolerance, increase the texture and breathability of yoga pants.
Hollow design: Hollow design combined with changes in knitted texture, taking into account practicality and visual sense.
Hip lift design: To achieve the functions of waist waist, hip-lifting, and thin legs, which can show the sharp and small curves of the legs.
Order Info
Payment&Shipping