Long sleeve zip gym top is a basic shapeable sport coat. Small stand collar zipper is fresh and cool, highlighting the temperament. Three – dimensional close-fitting line, modify the body shape, showing thin while appearing the brief spirit.
Soft and comfortable fabric, large area of fiber fabric is soft and delicate, improving the traditional fiber tension, increasing the closing skin comfort of sports .The fabric is also elastic and fits the body to highlight the waist.
Movement will not produce a sense of tension,completing the movement easily and freely. Stitching at the high waist line to show the high waist and lengthen the figure proportion It is enough careful for the thermal needs of women during sports. The sleeve is specially made with the style of lengthening finger buckle to protect the palm skin from being rough due to the friction of movement.Let the palm have more temperature while fixed palm position,not moving during sports.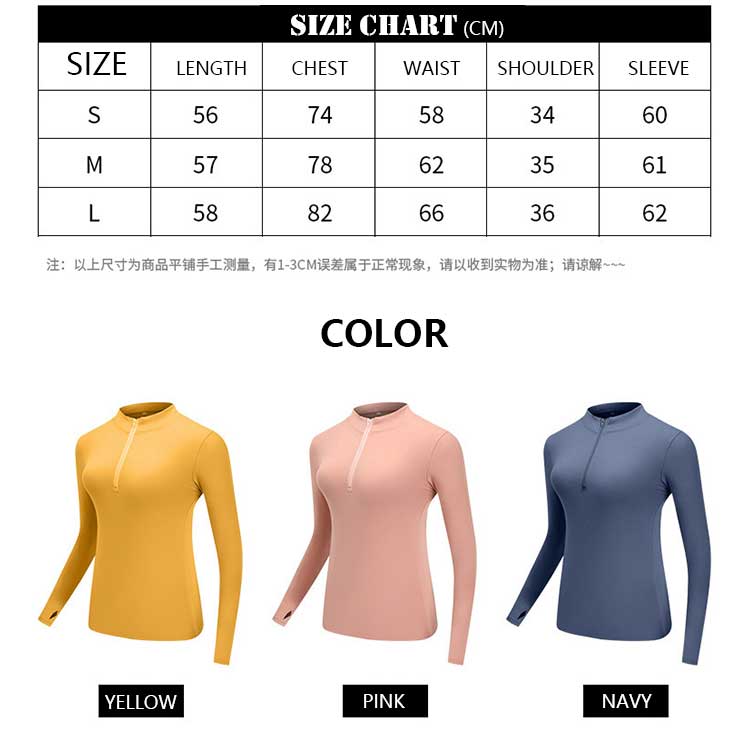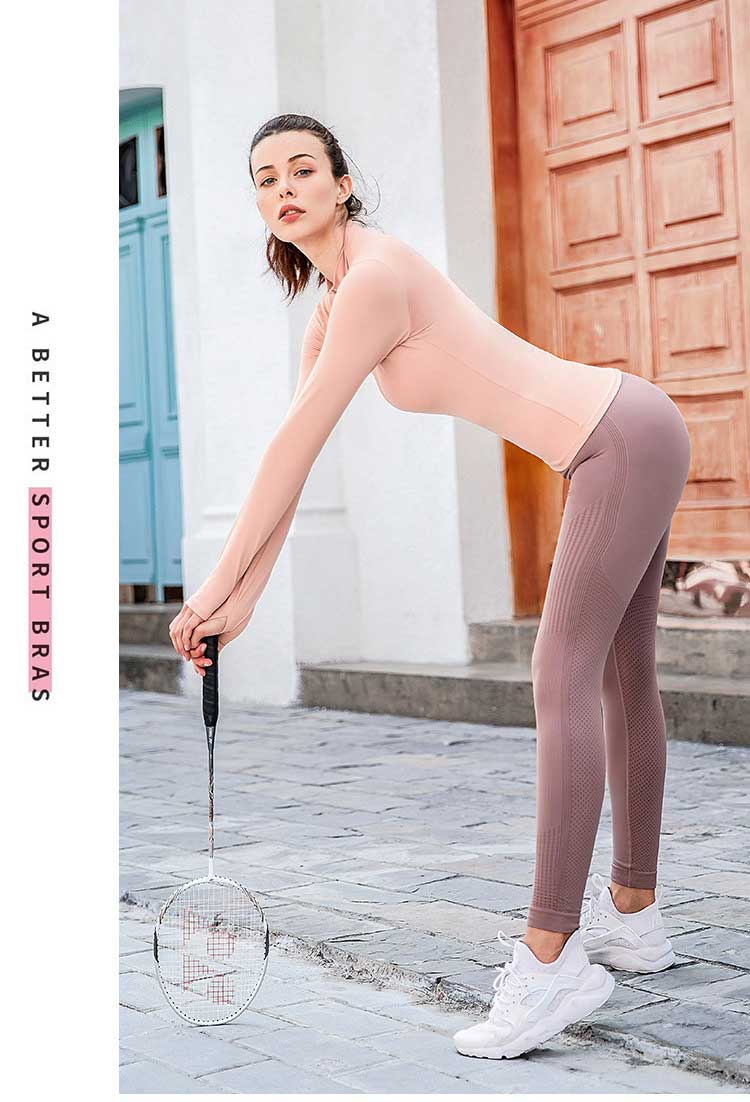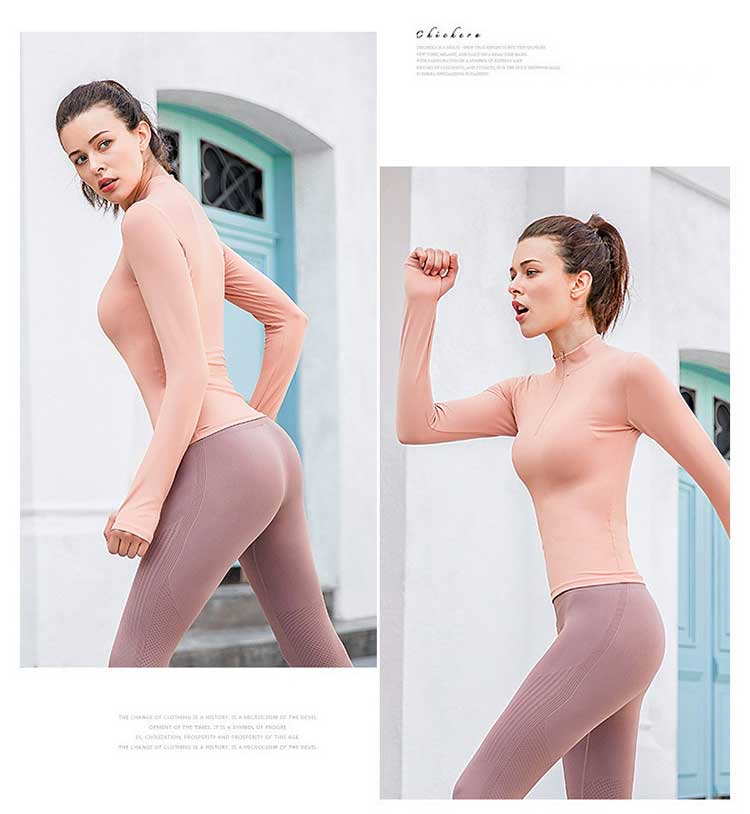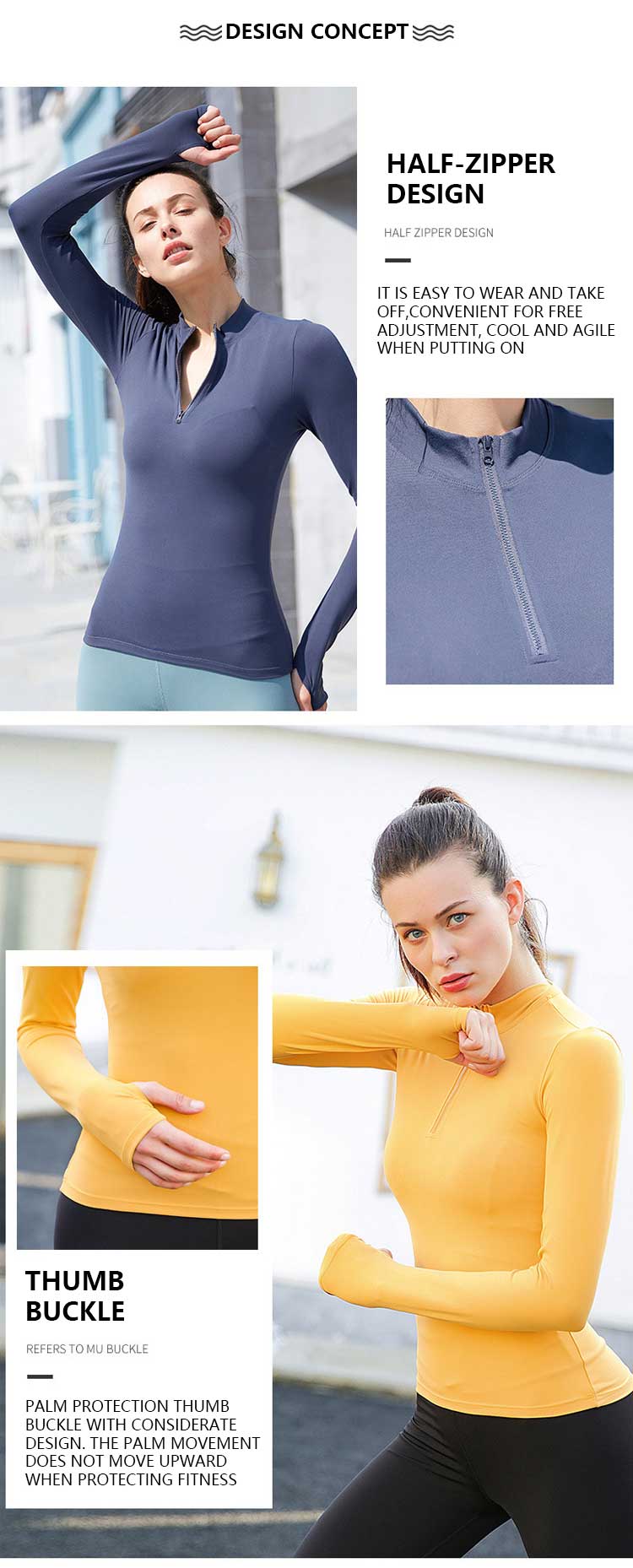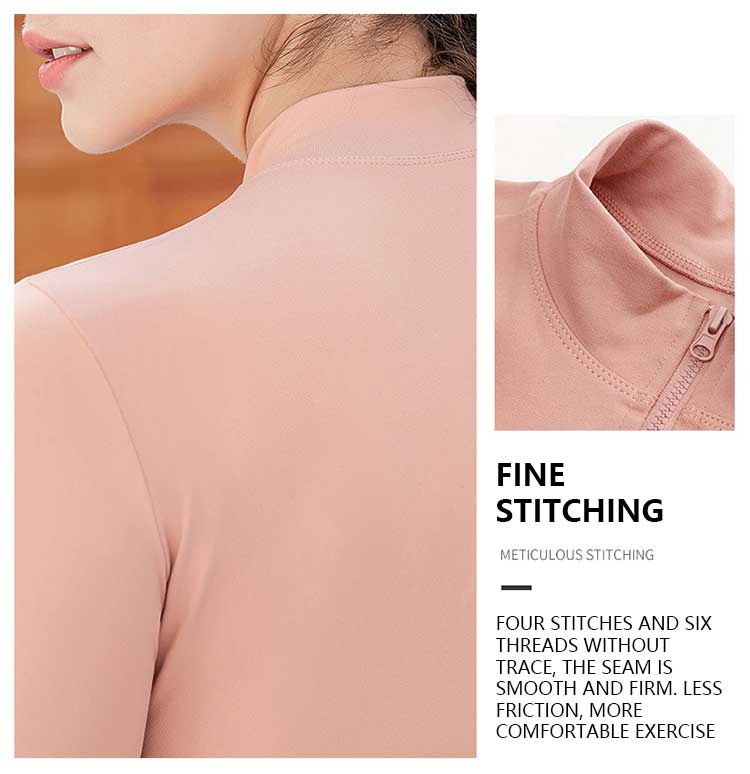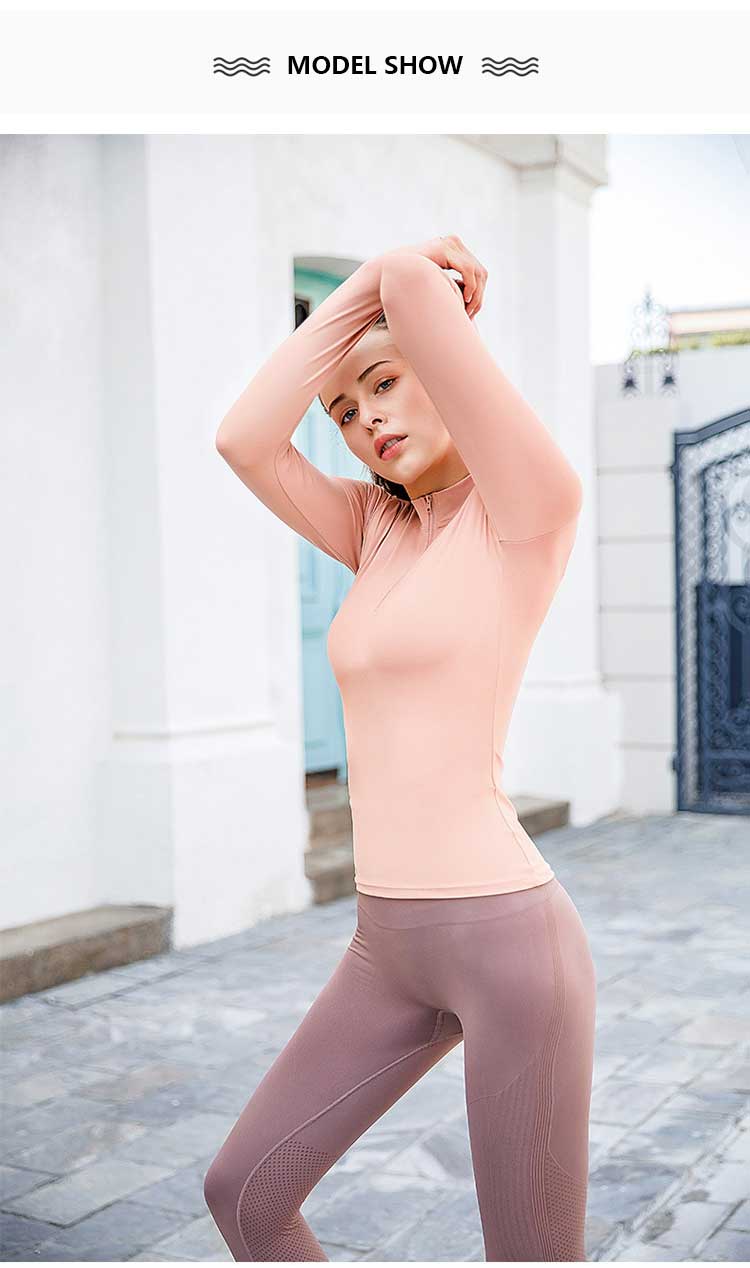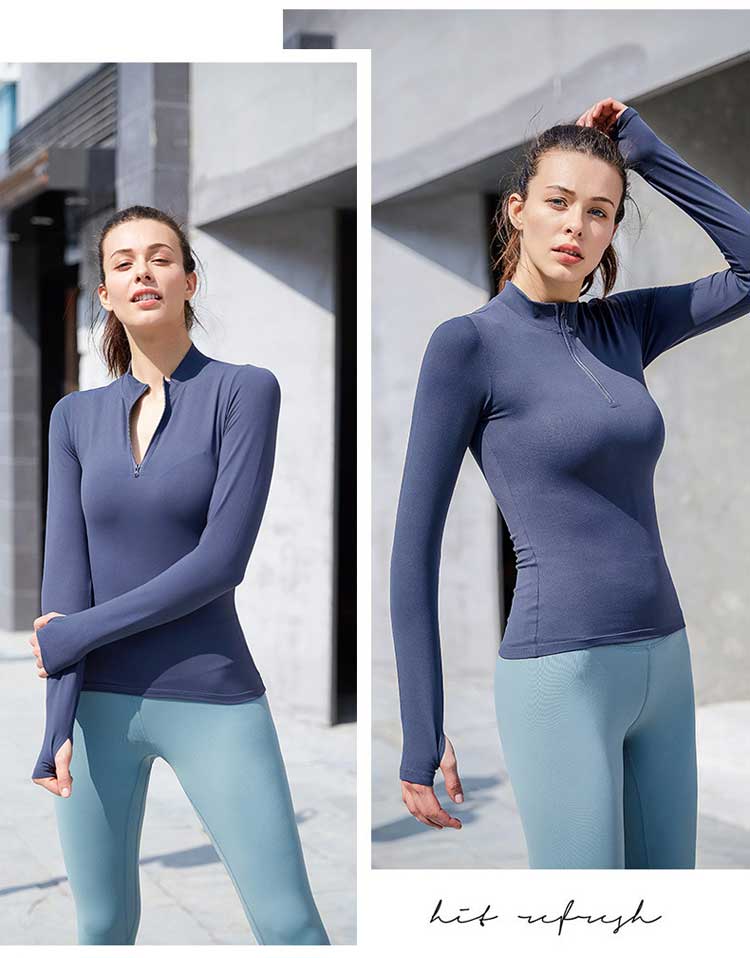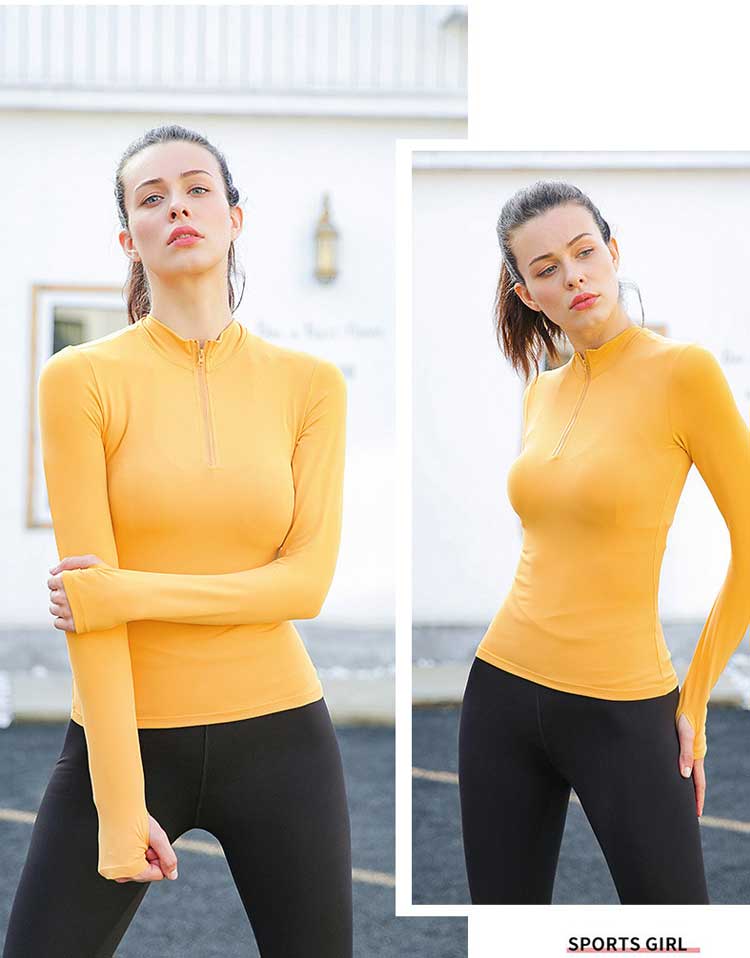 Long Sleeve Zip Gym Top Video Show
Product
Long sleeve zip gym top fabric introduction: 90% Polyamide with 10% spandex. Light touch, soft and skin-friendly.
Product features:
Half-zipper design: it is easy to wear and take off,convenient for free adjustment, cool and agile when putting on.
Thumb buckle: palm protection thumb buckle with considerate design. The palm movement does not move upward when protecting fitness.
Fine stitching: four stitches and six threads without trace, the seam is smooth and firm. Less friction, more comfortable exercise.
The neckline design of small stand collar makes the neck appear very slender and long. The back adopts the design of one-in-piece forming, which increases the comfort of clothing and makes more handsome after putting on.
The long style can cover the over fat of the body and highlight the female figure, which can attract a good look.Fashion is very picky. It only chooses the elements that people cannot expect to create classics,so it leads trends wave after wave . But all changes are inseparable from each other, no matter how unfathomable avant-garde it also still cannot go out dress up category.In the end, it's all about beauty,and under this trend the fashion of sportswear is inevitable , and this half-zipper fitness T-shirt for running in fall and winter is the perfect choose for you.
Order Info
Payment & Shipping