Long sleeve workout shirts womens,This long sleeve is designed for sports. It is made of light and thin material. You can wear it for daily street or sport fitness. All-matching small round collar design, lengthening neck line on the vision, charming and attractive.
The lower bottom part selects the double thread craft, decorates the waist on the vision , highlights the small waist.The cuff adopts the thumb button cuff design to prevent movement, protect the palm and increase the comfort.
Four stitches and six threads are woven and stitched to create a comfortable dressing experience. Made of professional sports fabric, the touch is delicate and soft. With better moisture absorption and perspiration performance, give you a comfortable wearing experience so that your body always keep dry and comfortable.Whether you're working out, running, or doing yoga, you'll feel more comfortable and freer when doing sports. A sports long sleeve designed to provide support for sports and keep light breathability in one.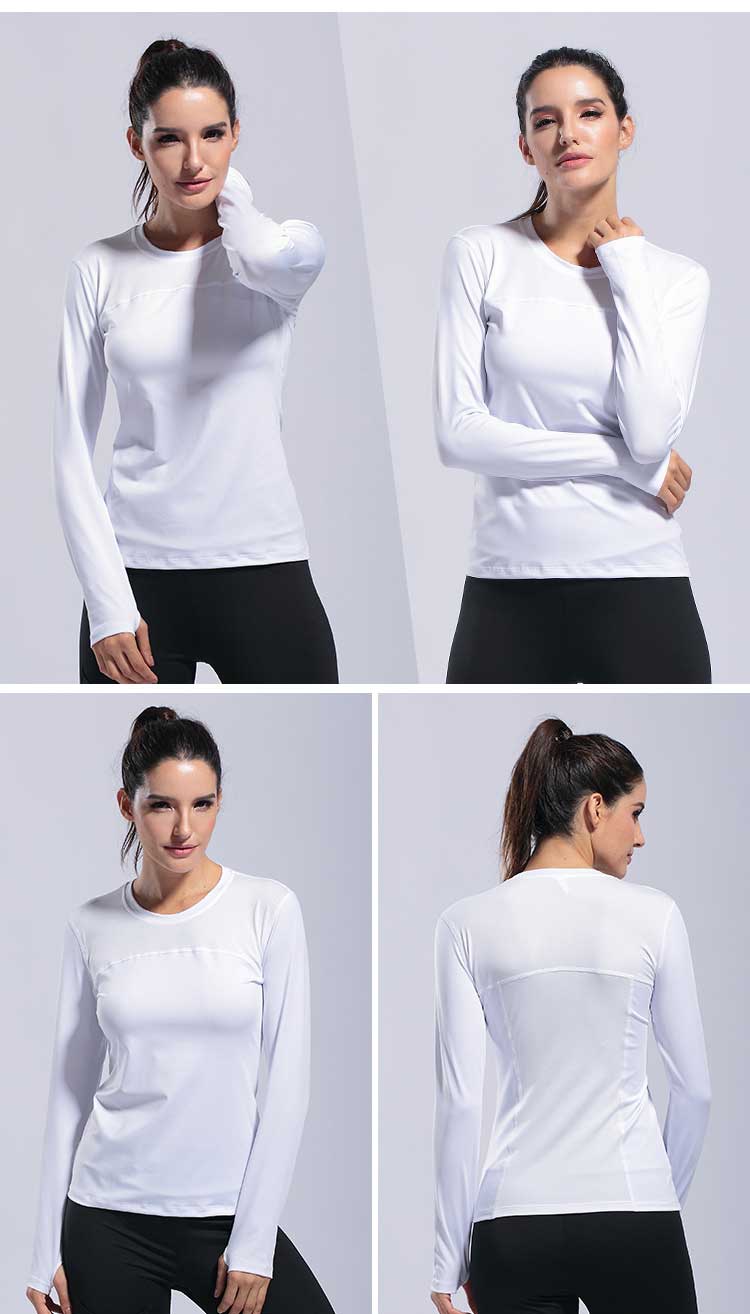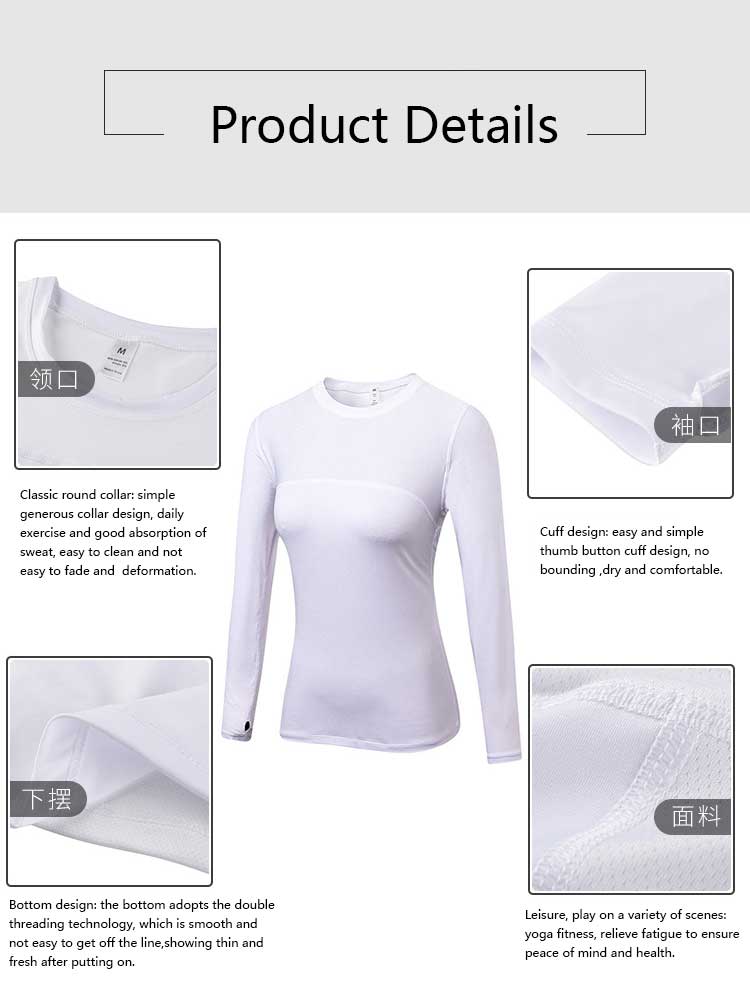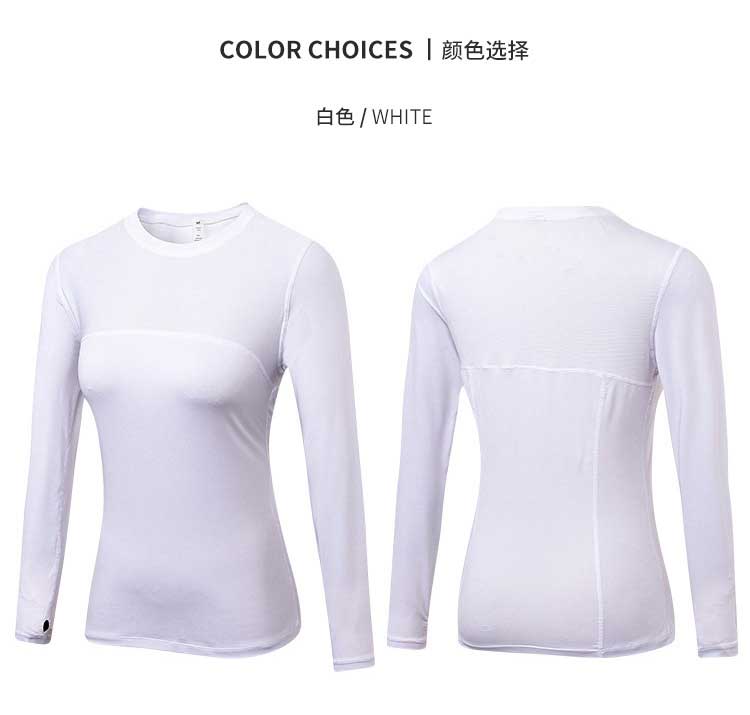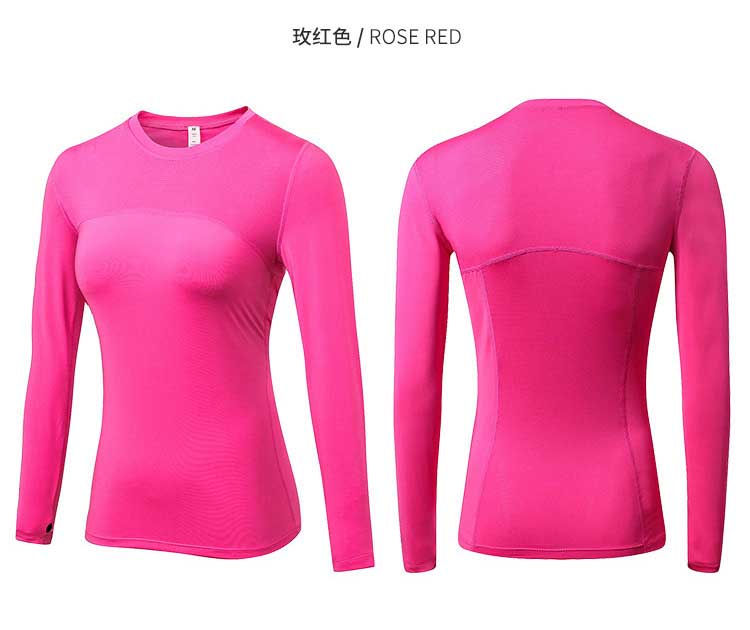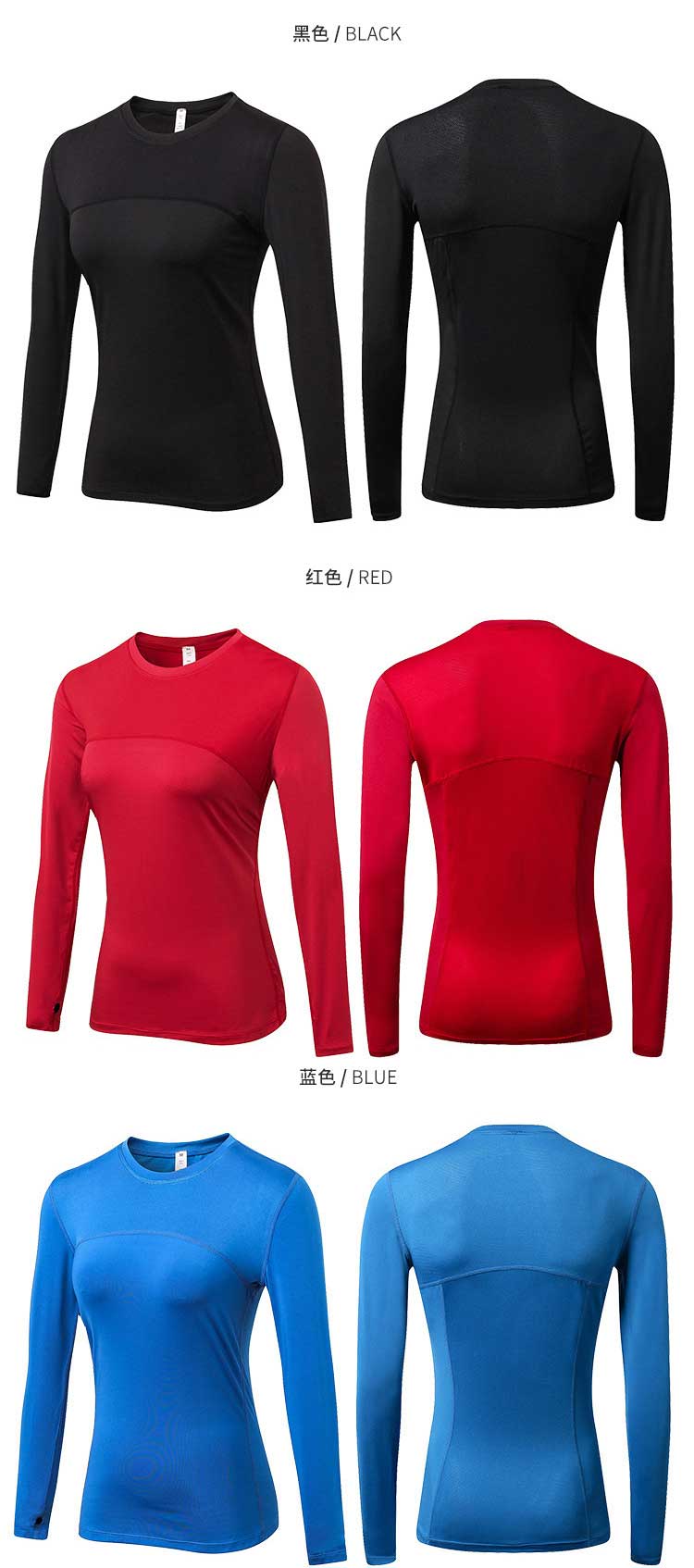 Product
Long sleeve workout shirts womens Product features
Fabric introduction: 85% polyester fiber, 15% spandex fabric components with soft breathable, fast sweat, high resilience, wear resistance, comfortable and skin-friendly characteristics. 
Classic round collar: simple generous collar design, daily exercise and good absorption of sweat, easy to clean and not easy to fade and deformation.
Cuff design: easy and simple thumb button cuff design, no bounding ,dry and comfortable.
Bottom design: the bottom adopts the double threading technology, which is smooth and not easy to get off the line,showing thin and fresh after putting on.
Leisure, play on a variety of scenes: yoga fitness, relieve fatigue to ensure peace of mind and health; Exercise regulate emotions, physical and mental health and eliminate external pressure; Walking, health exercise, natural comfort;
Leisure household,which can wear outside and match inside, vigor movement, relaxed and free.
Order info
Payment & Shipping