This long sleeve running top womens is slim and sporty. Round collar with comfortable edge-wrap modifies the delicate face. Dropping shoulder and long sleeve design decorate slender arm lines. The round neckline increases the range of motion for the neck ,close-fitting but not tight. Fashionable version combined with agile cutting, comfortable and appropriate, with a good decoration effect. Lengthened finger buckle cuff prevents movement and protects palm. Back laser perforation, comfortable and breathable, enhances perspiration while also improves the wearing and sports experience. Stretching, squats and other same movements can be done easily. Elastic polyester fabric achieves the shape-up version. Fit the curve of the body shape after putting on, showing the beautiful figure fully.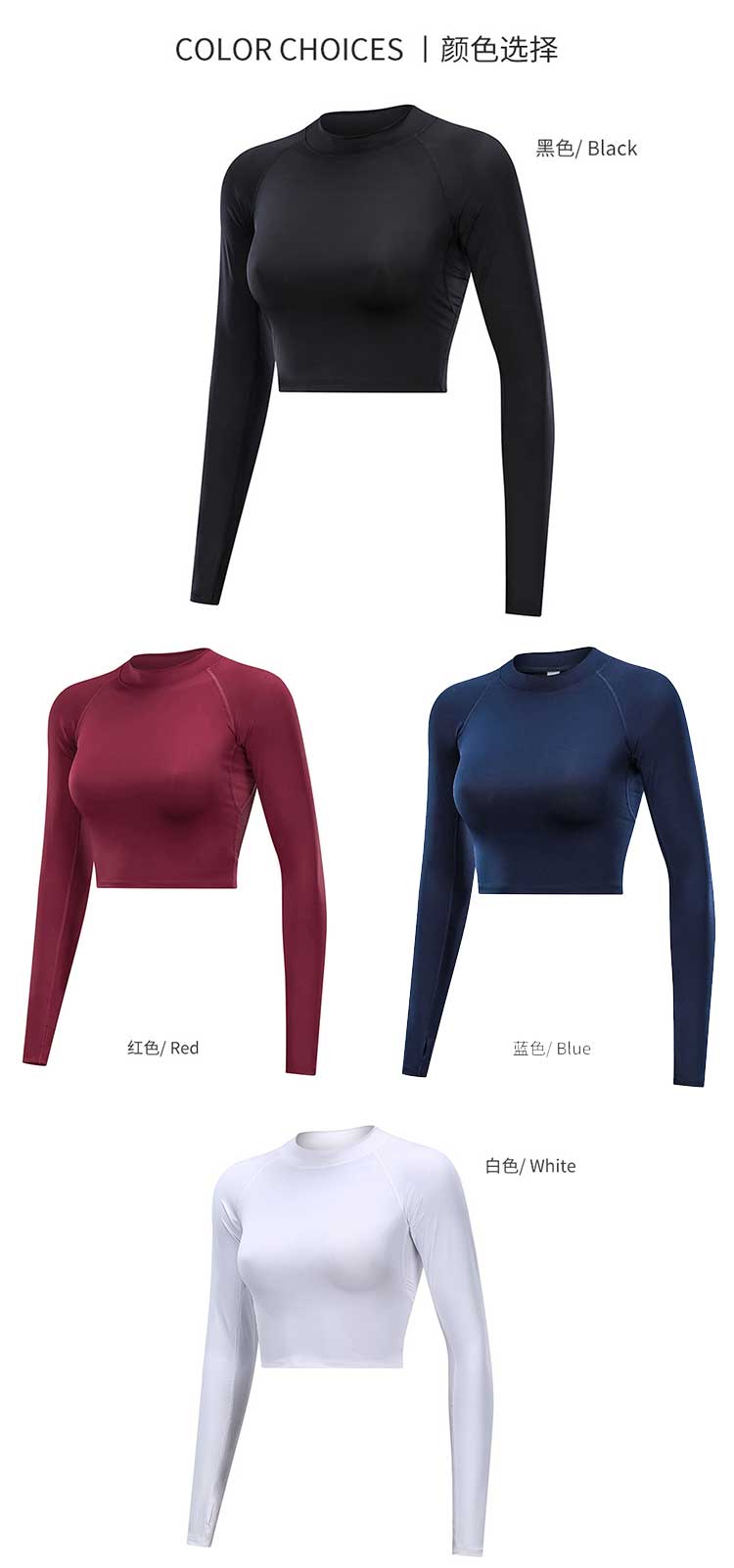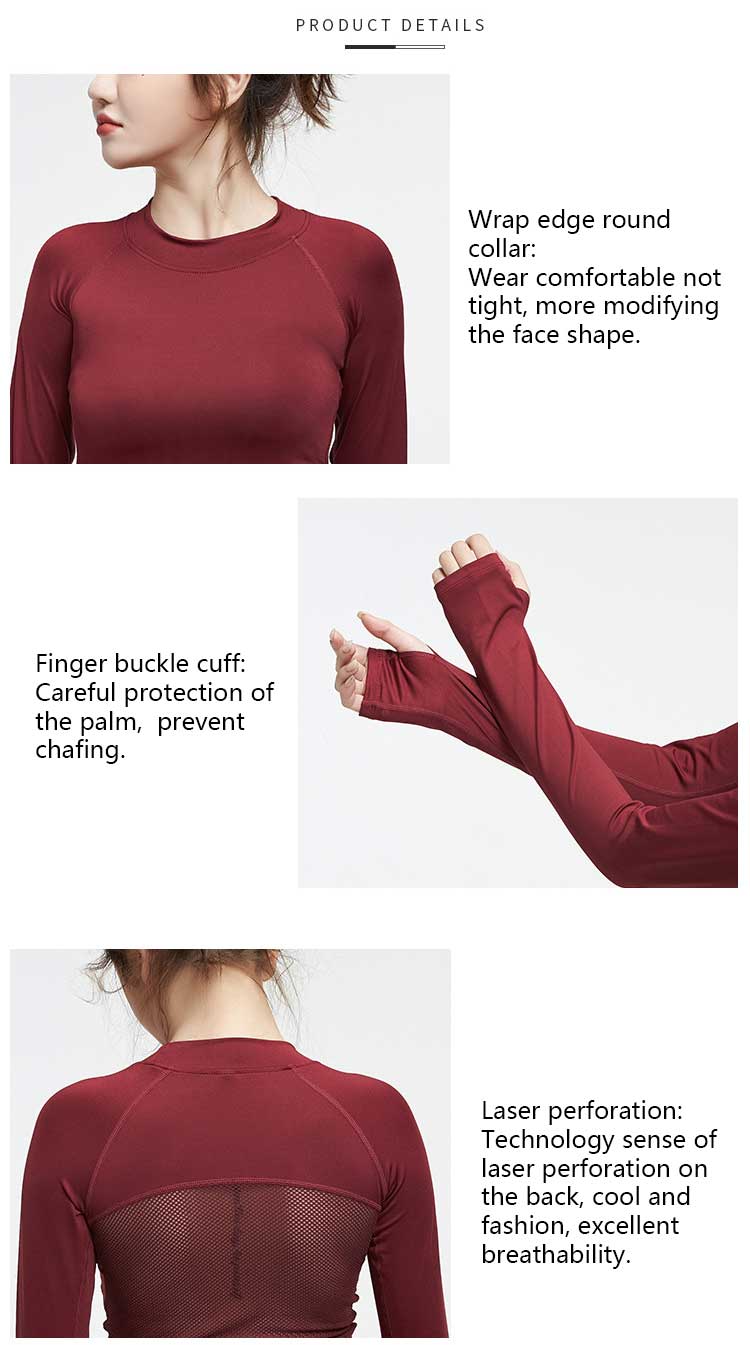 Product
Product features: 
Wrap edge round collar: wear comfortable not tight, more modifying the face shape.
Finger buckle cuff: careful protection of the palm, prevent chafing.
Laser perforation: technology sense of laser perforation on the back, cool and fashion, excellent breathability.
The laser perforation hollowed-out design on the back with quick-drying fitness suit is a great success in the application of art, especially in costume design and embellishment! It gives new energy and fashion elements to sportswear: sexiness, imagination, stereo feeling and depth.
Originally, "hollowed-out" was a carving technique in which a print or text is carved into an object, which looks like a complete pattern outside, but is empty inside or is built-in with small hollowed-out objects. Hollow out clothing is a common expression in modern fashion industry, which is often used to express the knitting or cutting technology, hollow out fashion clothing is the pronoun of transparent and sexy . Many international famous brands all have their own classic hollow out style, loved by fashion people.
Order Info
Payment & Shipping