Attention all fashion lovers! Introducing our innovative leggings, designed with "one-piece molding" technology that eliminates the front rise seam. Allow us to enlighten you on the impressive features of our product. We carefully select yarns made from cashmere, wool, high-grade viscose and other blends for their incredible texture and stability. Our silhouette cut captures the essence of French potter Pol Chambost's sculptural curve and spiral profile style from the Middle Ages, resulting in an elegant and sophisticated finish.
Our leggings are perfect for those seeking a high level of integration in their fashion choices. The seamless construction ensures a smooth, snug fit, making them ideal for yoga, running or simply running errands. With no front rise seam to get in the way, your natural form is accentuated flawlessly. So, ditch the uncomfortable seams and experience our innovative one-piece molding technology for yourself! It's time to revolutionize your wardrobe with our seamless leggings.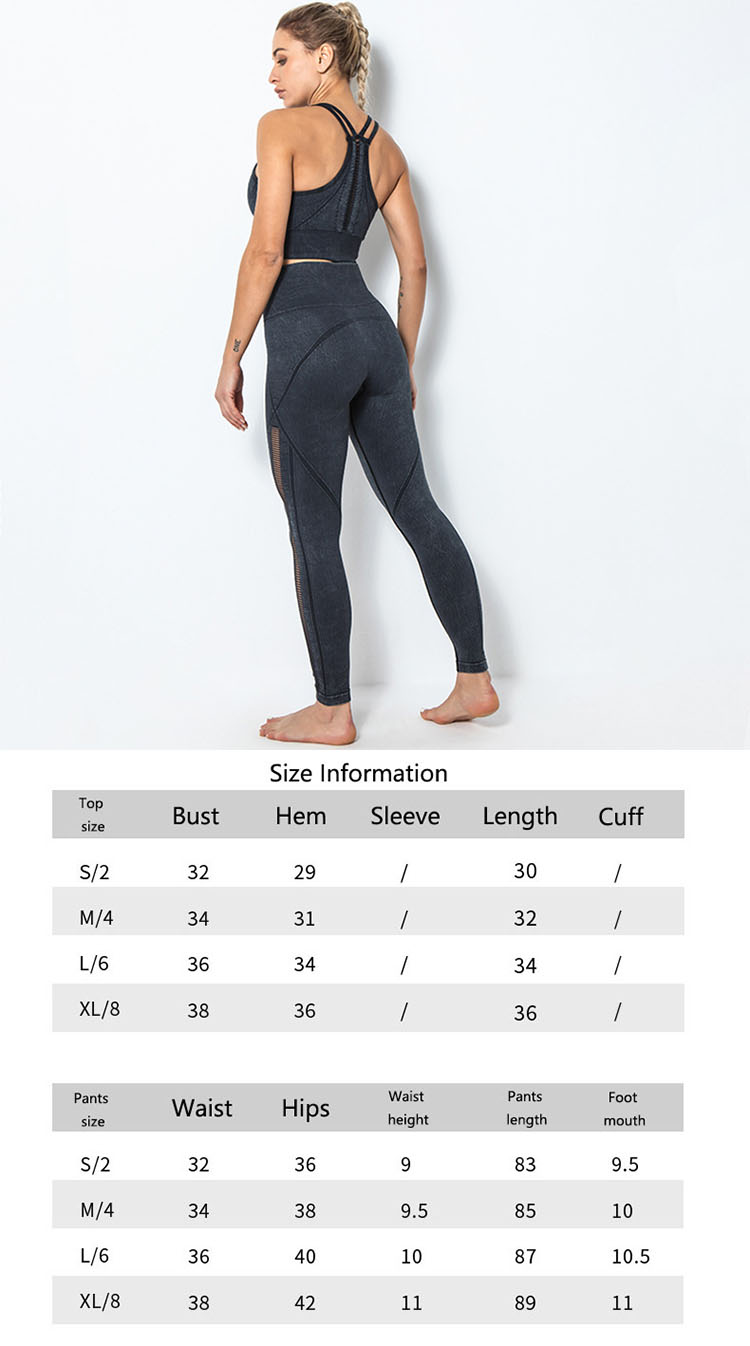 Product
Leggings without front rise seam features:
Wrapping: knitted yoga pants have good tolerance, increase the texture and breathability of yoga pants.
Hollow design: Hollow design combined with changes in knitted texture, taking into account practicality and visual sense.
Hip lift design: To achieve the functions of waist waist, hip-lifting, and thin legs, which can show the sharp and small curves of the legs.
Order Info
Payment&Shipping