If you're looking for a comfortable and stylish sports bra that will make you feel confident during your workouts, then look no further than the ladies sports bra. This essential piece of clothing is a must-have for any woman's wardrobe, offering both functionality and fashion-forward design.
One of the standout features of the ladies sports bra is its unique hollowing design and the gap between the under-chest steel ring and the under-chest circumference. This deliberate design is both sexy and supportive, giving you the freedom to move and breathe comfortably during your workout while highlighting your natural curves.
But the ladies sports bra is more than just a pretty design – it's also functional and practical. The V-shaped design elongates your neckline and enhances your silhouette, while the front buckle provides added convenience and ease of use. And the stitching design creates a rich fabric texture that is both soft and durable, ensuring that it will last through even the toughest workouts.
Whether you're running errands or hitting the gym, the ladies sports bra is the perfect choice. It's stylish, comfortable, and supportive, making it the ideal sports bra for women of all shapes and sizes.
So why not invest in a ladies sports bra today and start feeling great about yourself? With its modern and stylish design, you'll never have to sacrifice fashion for function again. And with its practical features and comfortable fit, you'll be able to conquer any workout with confidence and ease. So go ahead and express your unique beauty – get your ladies sports bra today!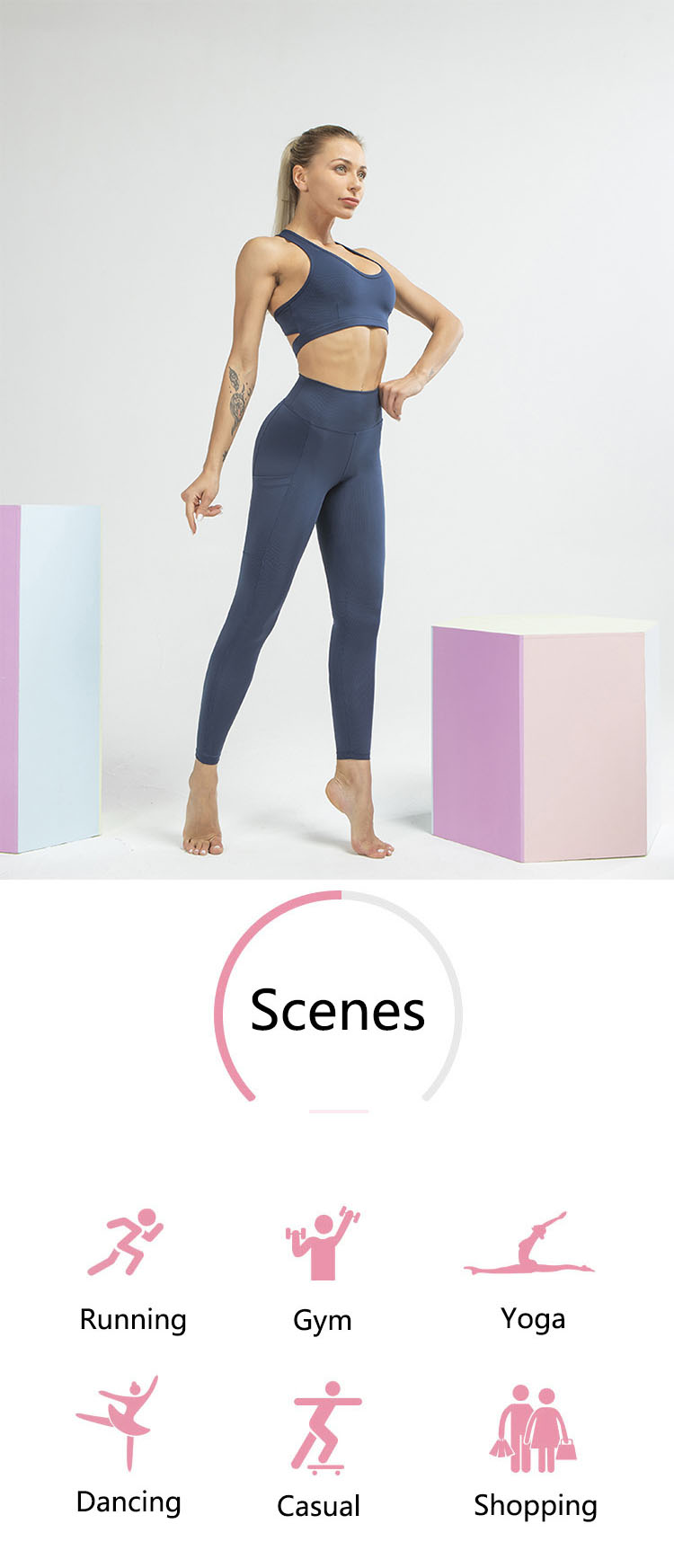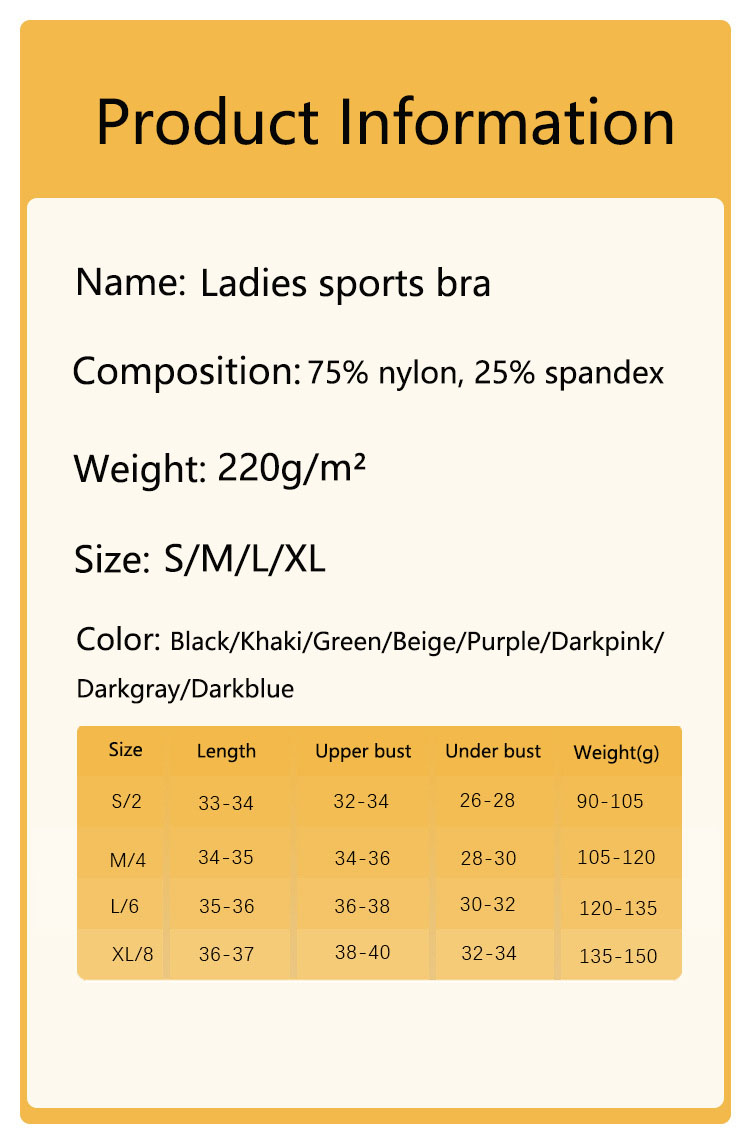 Product
Ladies sports bra features:
Cross design: Two shoulder straps or a metal ring in the middle of the shoulder straps to make the shoulder straps cross and parallel, freely convertible.
Shoulder strap design: The thinner shoulder strap design brings out the women's shoulder and neck lines, making it more slender.
Profession:Profession 7 years of yoga clothes production and operation. we are professional.
Order Info
Payment&Shipping