Ladies sports bra is the most commonly used element in clothing. It is different from the hollowing of fabrics. The gap between the under-chest steel ring and the under-chest circumference is sexy but not deliberate. Or use fabrics to create a sense of hollowing out with fabrics on the chest. Small areas of exposed skin on the fabrics seem to be absent, adding a charming charm. The clothing industry continues to evolve, and people's aesthetics continue to improve. More and more women pay attention to their own pleasure and have the courage to express their own unique beauty. Sexy, design and grasp of details have become the top priorities. In the underwear design, the design change between the chest will affect the whole underwear shape. The hollow strap design highlights the charm of the female figure. The V-shaped design visually elongates the neck line, the front buckle is more convenient, and the stitching design makes the fabric texture of the underwear richer.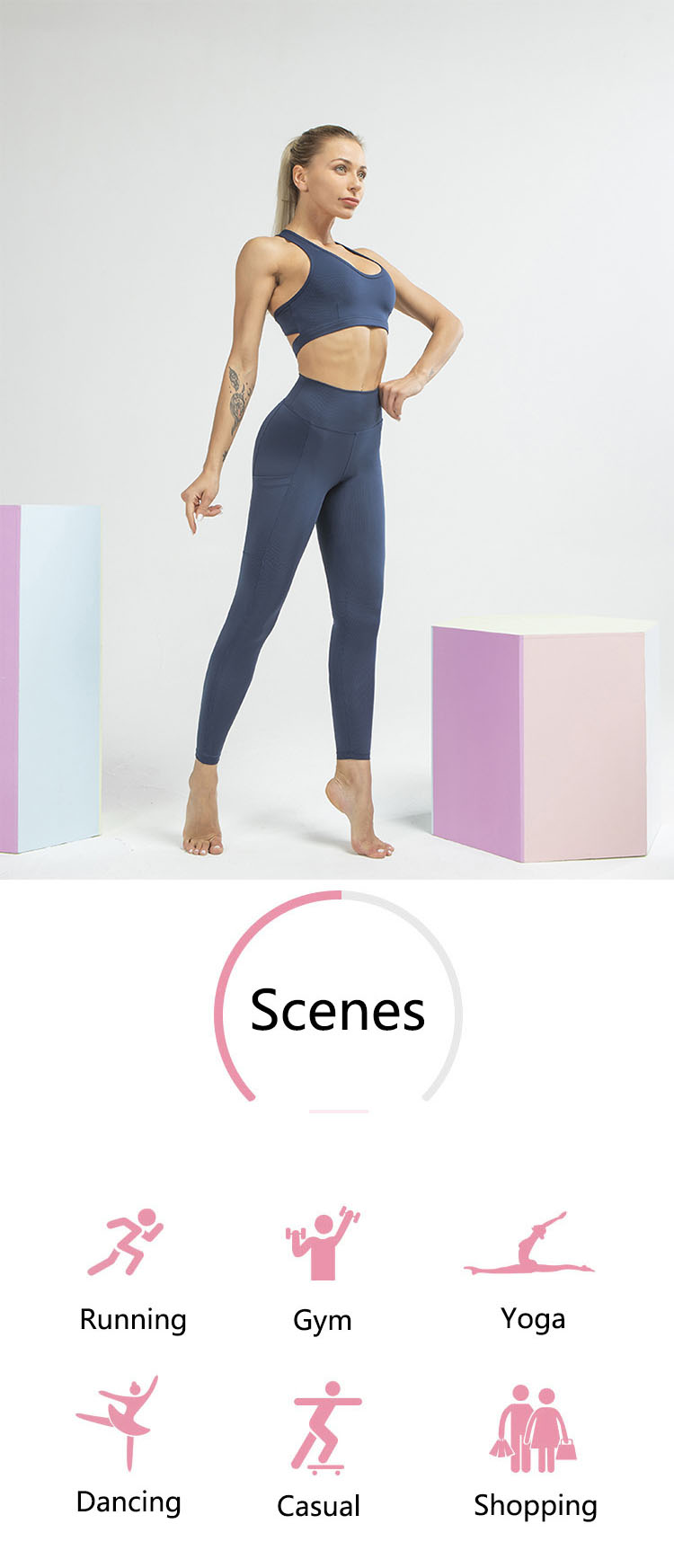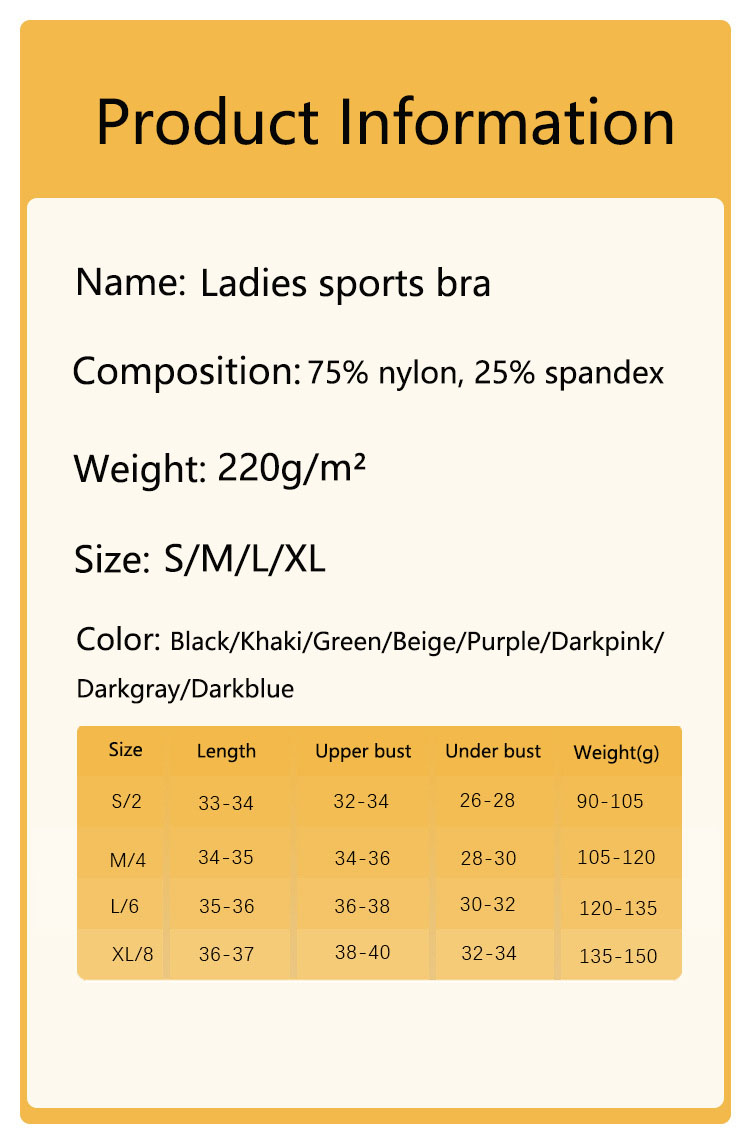 Product
Ladies sports bra features:
Cross design: Two shoulder straps or a metal ring in the middle of the shoulder straps to make the shoulder straps cross and parallel, freely convertible.
Shoulder strap design: The thinner shoulder strap design brings out the women's shoulder and neck lines, making it more slender.
Profession:Profession 7 years of yoga clothes production and operation. we are professional.
Order Info
Payment&Shipping