The characteristic of hottest yoga pants is to complete the weaving at one time on a dedicated circular knitting machine, with a short production process, saving costs and improving production efficiency. It has better comfort and aesthetics for the wearer. At the same time, the seamless knitting process has a wide selection of raw materials. Natural fiber yarns, new chemical fiber yarns and functional yarns can be used for weaving, and they can be interwoven and combined according to the function of the new yarns. The style design of seamless knitted products is flexible and changeable. According to the physiological characteristics of the human body, in different parts, different tissues can be used to easily design different morphological structures, and flower changes, etc.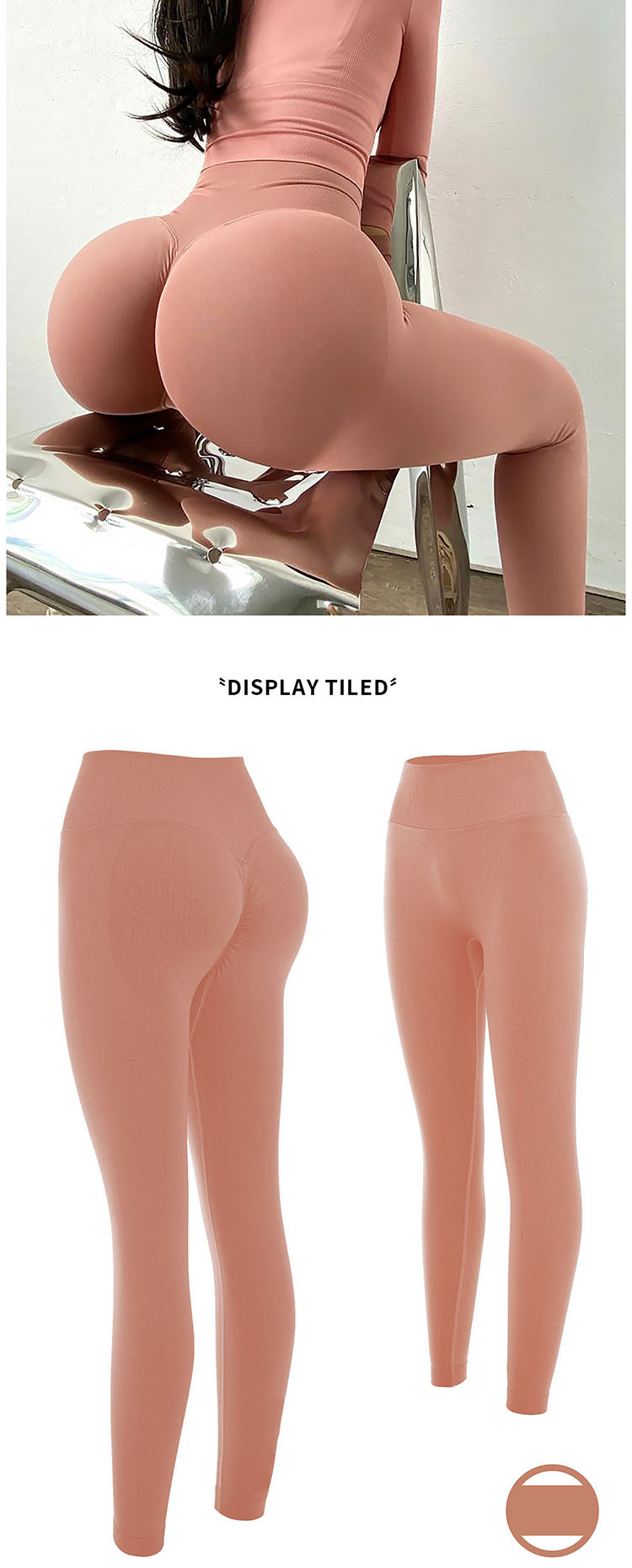 Product
Hottest yoga pants features:
Classic European and American style: Stretch the thigh line, the visual stretch ratio shows the leg length.
Elastic wrap: Tightly wrap the buttocks and thighs, safely protect the sports muscles, and fit comfortably.
Hip line design: Double structure hip line design, highlighting the full buttocks.
Order Info
Payment&Shipping