If you're a fan of hot yoga, the upcoming 22/23 autumn and winter season will bring a treat that you don't want to miss. Our gradient wind hot yoga pants are a must-have item for anyone who wants to mix style and functionality. Thanks to the soft gradient transition, these pants will give a fresh twist to your favorite basic look. Choose between lightweight nylon or comfortable knitting, depending on your preferred style.
The partially gradient design adds another layer of sophistication to the clothing, with options like footsteps, two-color, three-color gradients, or horizontal gradients, among others. We've also incorporated popular techniques like tie-dyeing and spray-dyeing to create gradual color effects that stand out. Additionally, you can complement your pants with matching tops to create a beautiful suit that will enhance your appearance.
Our pants are designed to keep up with your active lifestyle while ensuring your comfort and style. From your yoga movements to your daily routine, these pants blend seamlessly into your life to make you look and feel your best. Order now and experience the perfect combination of comfort and style that our gradient wind hot yoga pants offer!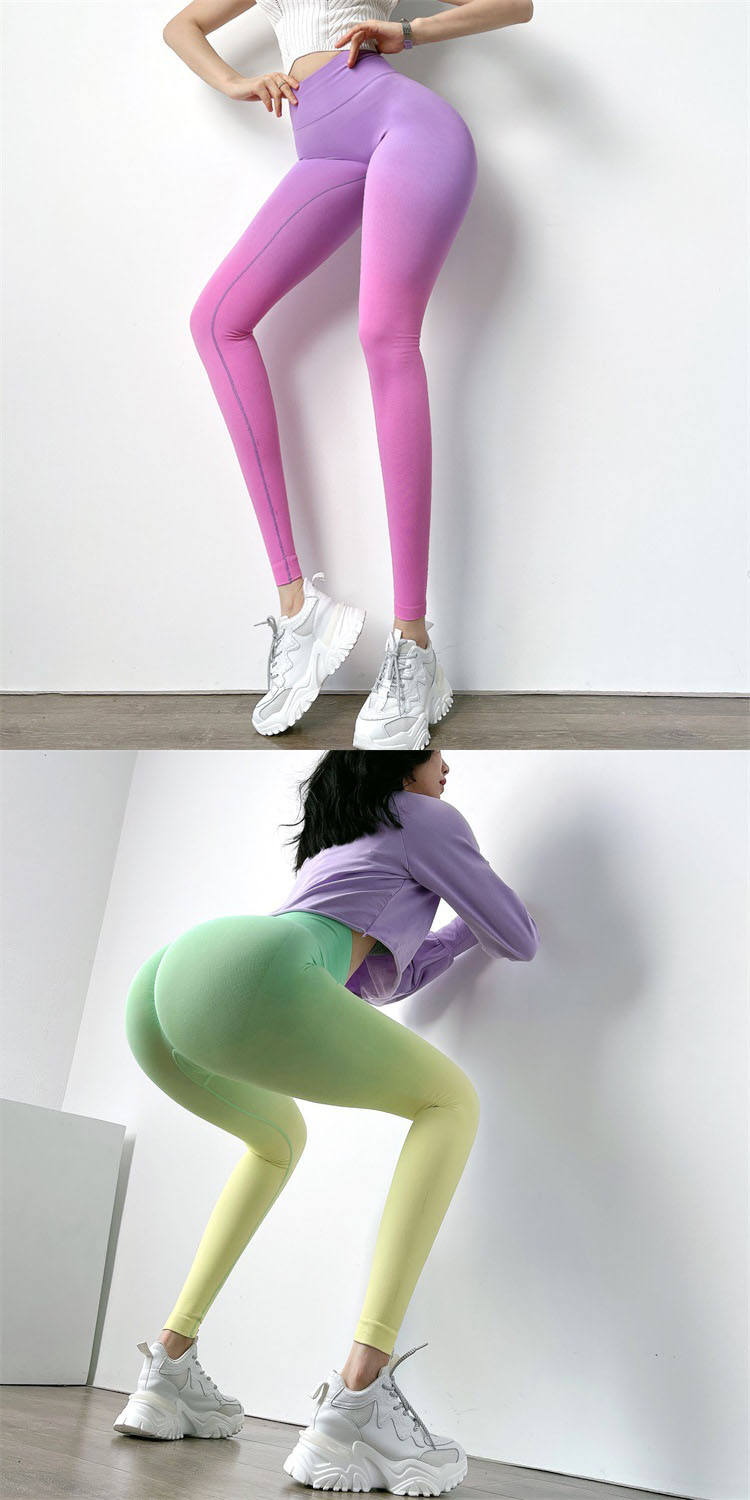 Product
Hot yoga pants feature:
Waist design: Waist threaded process design, anti-slip does not fall.
Slim high waist: Upper narrow width high waist design, let the waist are more fit.
Refused line: The new piece of cropping craft, there is no embarrassing line worry.
Order Info
Payment&Shipping