Our minimalist clothing line focuses on the functionality of each piece, using subtraction as a means to create simple yet sophisticated designs. By removing redundant and complicated decoration details, our clothing keeps only the essential parts to express a sense of design in a concise design language. Our clothing is elegant, restrained, and simple, which can relieve the mental pressure brought by the current fast-paced life and aesthetic fatigue.
Our designs not only exude calmness and restraint but also embody a subtle sexiness that is not hypocritical or overly provocative. We believe that true sexiness lies in the clean lines and delicate details that outline the body's natural curves, allowing the wearer to feel confident and empowered.
From hot pink sports bras to seamless leggings, our minimalist clothing collection is perfect for the modern woman who demands both functionality and style. Our apparel is made from high-quality materials that provide comfort, durability, and breathability. Each piece is designed with the needs of the active woman in mind, making them the perfect choice for yoga or gym sessions, as well as casual or everyday wear.
At our store, we offer a variety of sizes and colors to suit every taste and preference. We believe that our minimalist designs will not only enhance your wardrobe but also provide a fresh perspective on fashion. Try out our collection today and experience the simplicity and sexiness of minimalist clothing.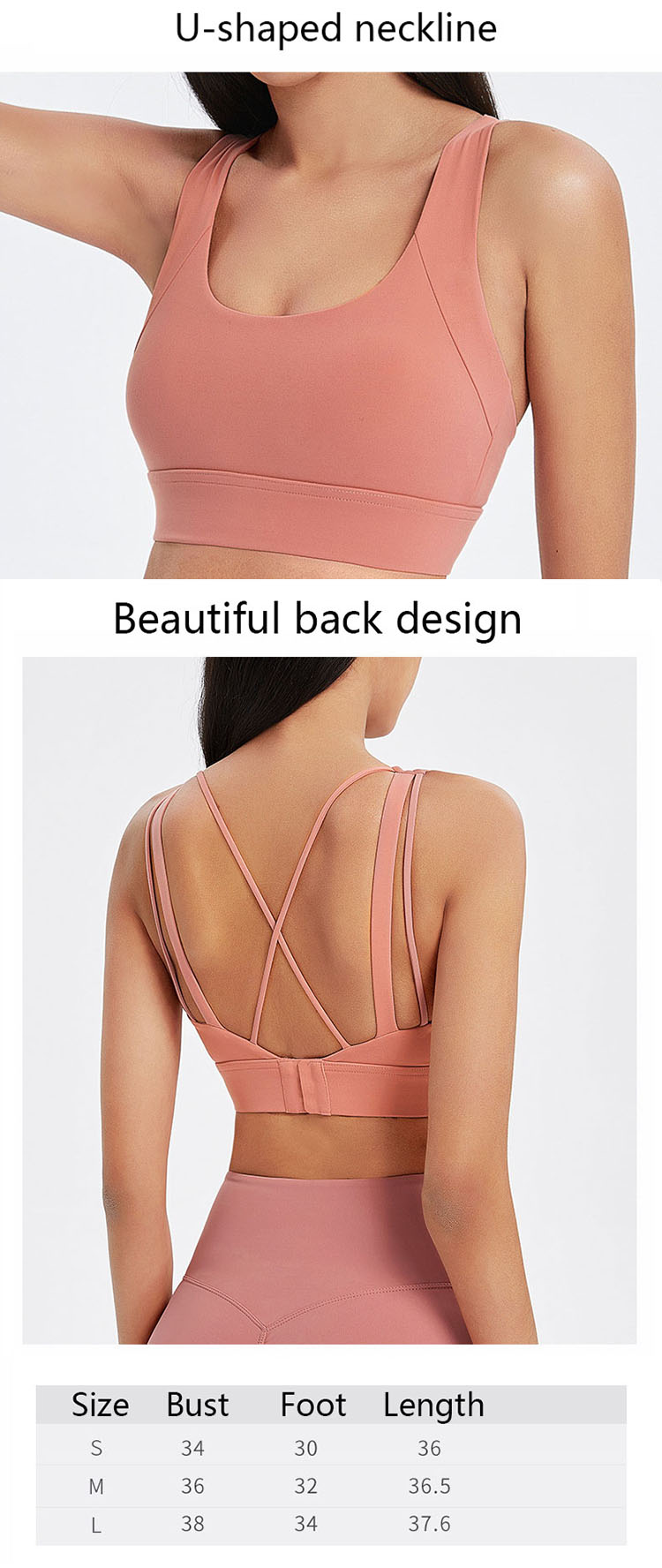 Product
Hot pink sports bra features:
U-shaped neckline: U-shaped neckline reveals the sexy collarbone, making the neck more slender.
Beautiful back design: Cross thin straps to modify the back, showing a slim figure.
High-quality fabric: Breathable and comfortable, moisture absorption and quick-drying.
Order Info
Payment&Shipping