Minimalist clothing focuses on the functionality of hot pink sports bra, using subtraction as a means. Remove redundant and complicated decoration details, keep only a few essential parts, express the sense of design in a concise design language, with elegant, restrained, and simple characteristics, which can relieve the mental pressure brought by the current fast-paced life and the aesthetics brought by the flood of aesthetics fatigue. In fact, the minimalist style is not only calm and restrained, but also sexy. The "sexy" defined by the minimalist is not hypocritical or twitchy. Instead, it uses clean lines and delicate details to outline the body curve, and the love Want to show in a kind of extreme.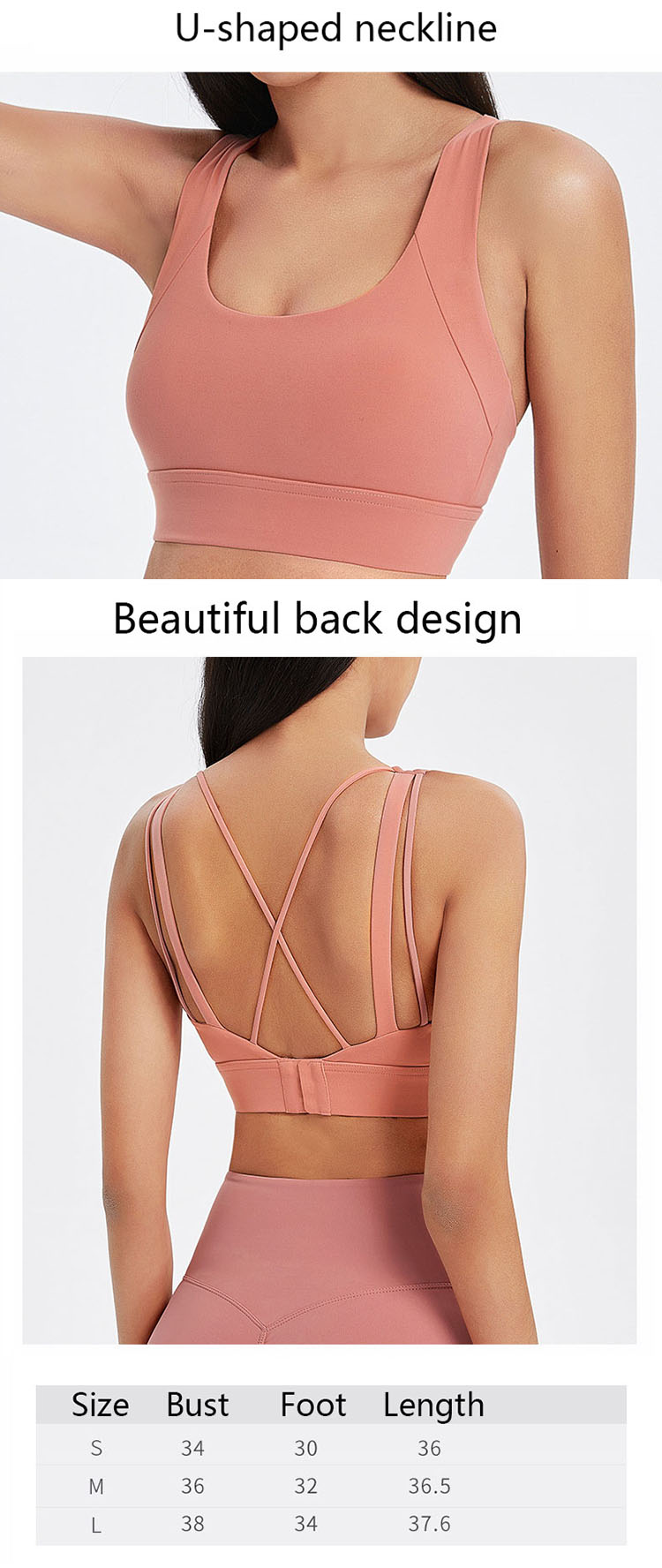 Product
Hot pink sports bra features:
U-shaped neckline: U-shaped neckline reveals the sexy collarbone, making the neck more slender.
Beautiful back design: Cross thin straps to modify the back, showing a slim figure.
High-quality fabric: Breathable and comfortable, moisture absorption and quick-drying.
Order Info
Payment&Shipping