High neck workout shirt, A fitness coat can not find any reason to refuse in fall and winter. Concise and brief version design modifies the figure curve, showing slender body, more thinner and slimmer on visual effect.
The design of stand collar highlights the neck line, letting you wear more energetic . Secure cuffs for adding comfort, reducing friction and lengthening the arms.
The bottom fits the body and is not easy to deform. It doesn't go up as the intensity of the exercise increases. With zipper design, it can be pulled to the top when it is cold to keep warm. It can be opened slightly when you sweat,allowing you to breathe and dissipate heat. Simple style, we can match sports bra at will inside and go out of the street.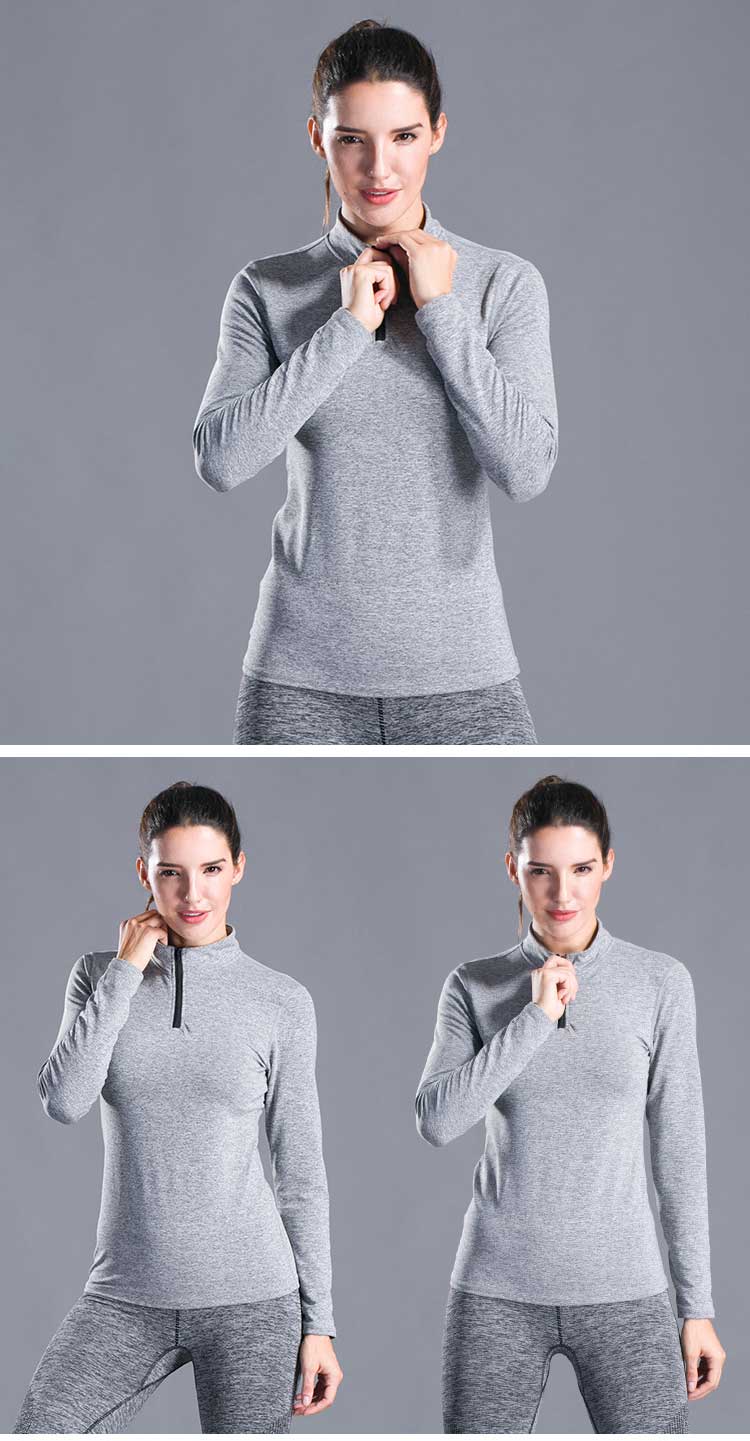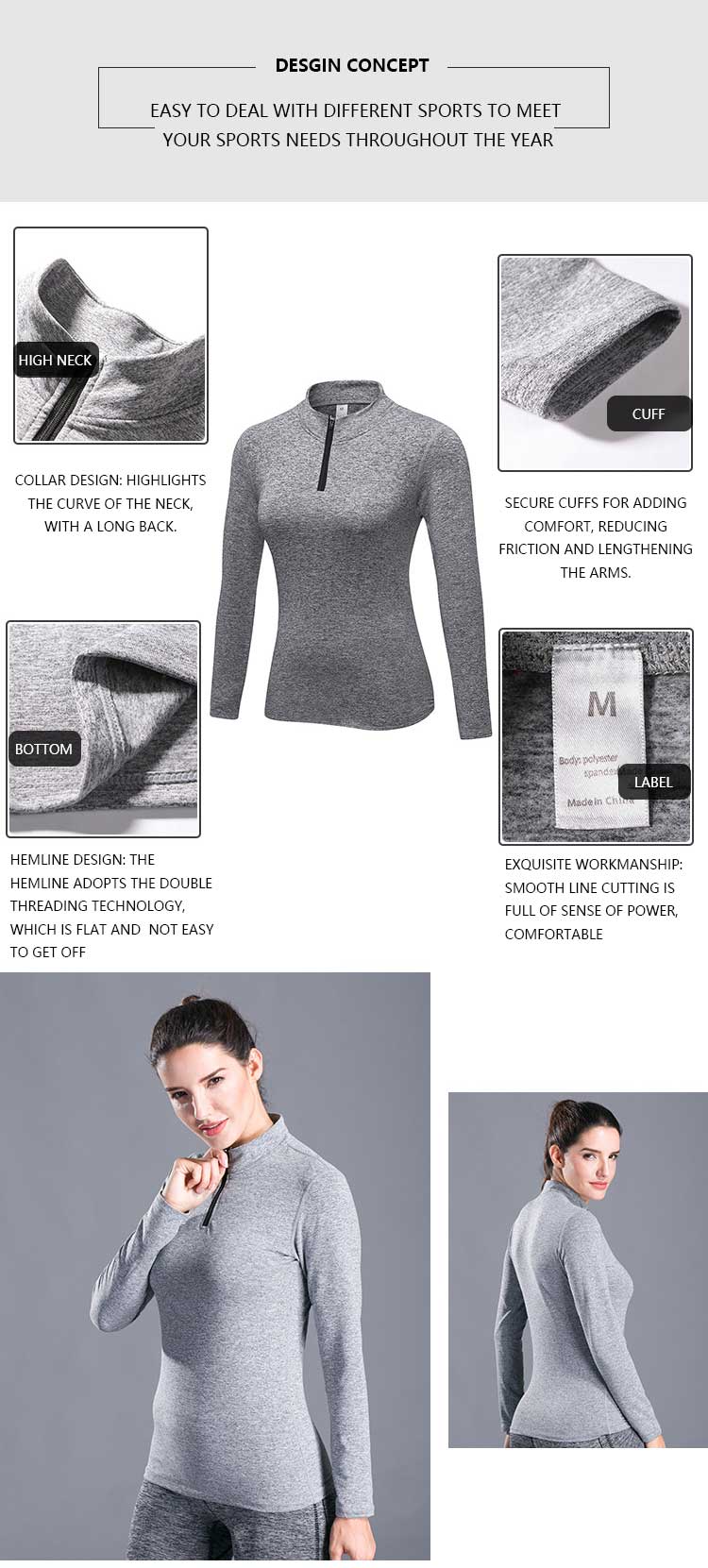 Product
High neck workout shirt fabric description: 85% polyester, 15% spandex. Comfortable and breathable, wear-resistant and durable. 
Product features:
Collar design: highlights the curve of the neck, with a long back.
Zipper design: a stylish zipper design that can be opened or closed on sporting occasions.
Hemline design: the hemline adopts the double threading technology, which is flat and not easy to get off, and no worries in movement.
Exquisite workmanship: smooth line cutting is full of sense of power, comfortable and natural for skin friendly and close-fitting, showing slender body.
Yoga workout clothing with wool keep you warm the best. Of all the materials, the air has the greatest thermal resistance, so the thicker and puffier it is, the warmer it will be. The wooled yoga fitness clothing is thicker than the fleece sweater and cashmere sweater with the same weight, and the inner layer has brush, containing the most not flow air , the best thermal performance, which is very suitable for autumn and winter sports.
Order Info
Payment & Shipping