Fake two pieces sport bra is collection of innovative technologies spor bra. Seen from the front, sport bra is stitched together with a triangle cup and a vest cup bra, however, the outer layer is a bold design in the form of a large fishnet mesh, which gives it a marine punk feel.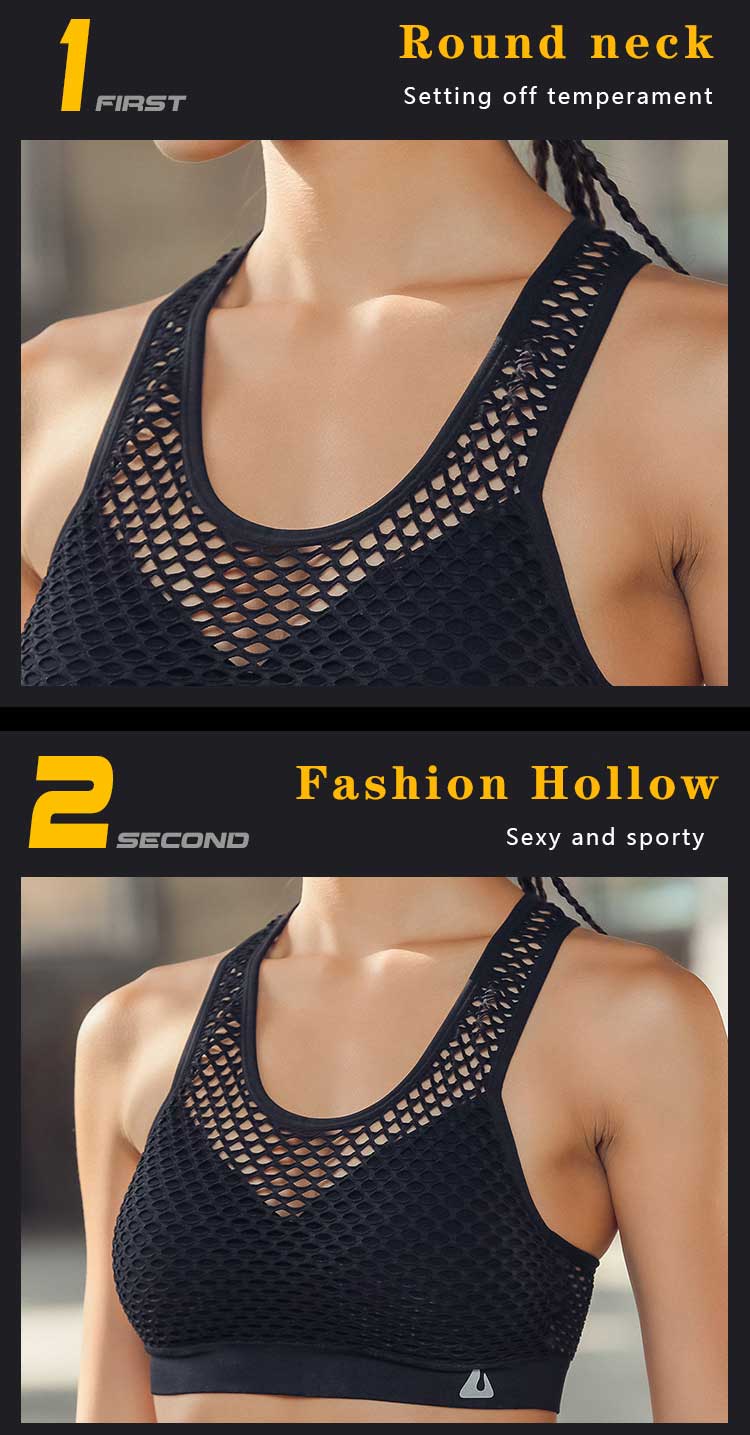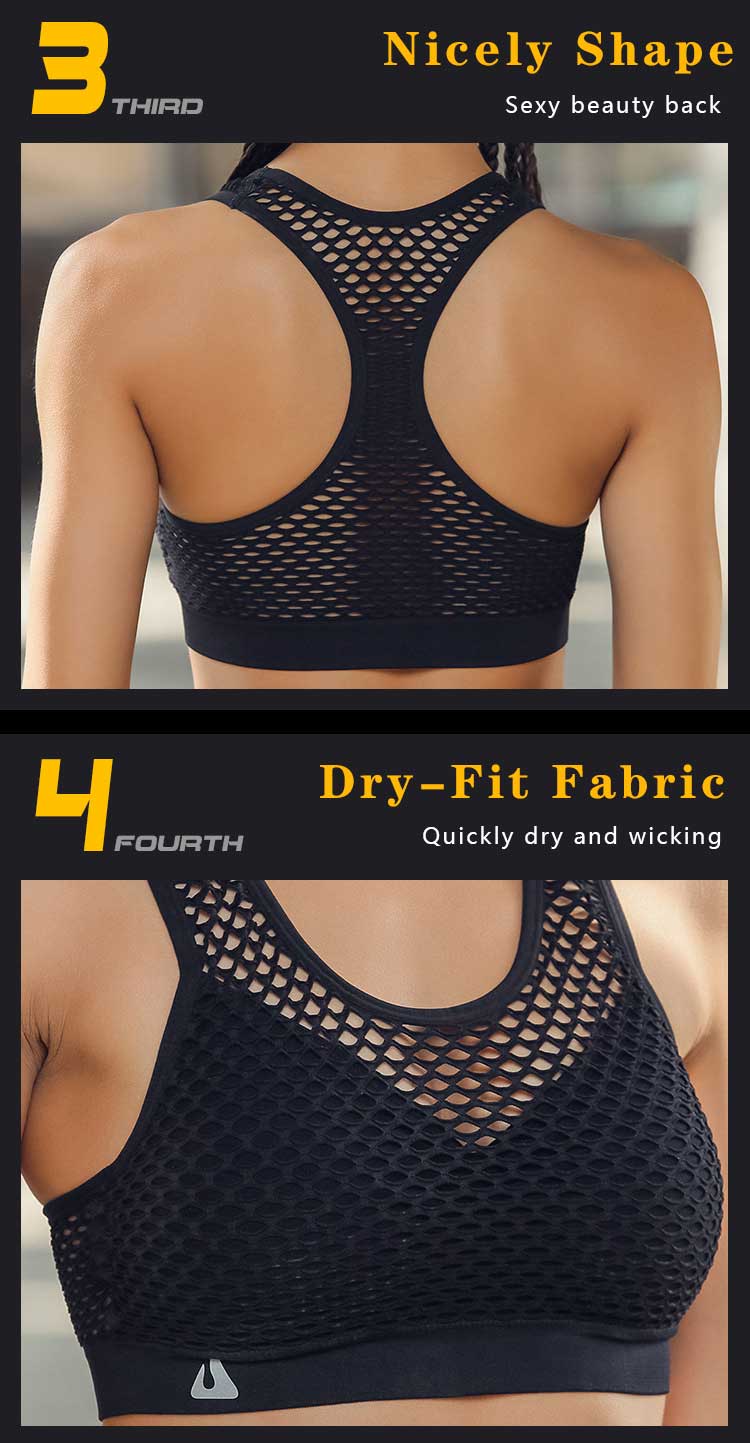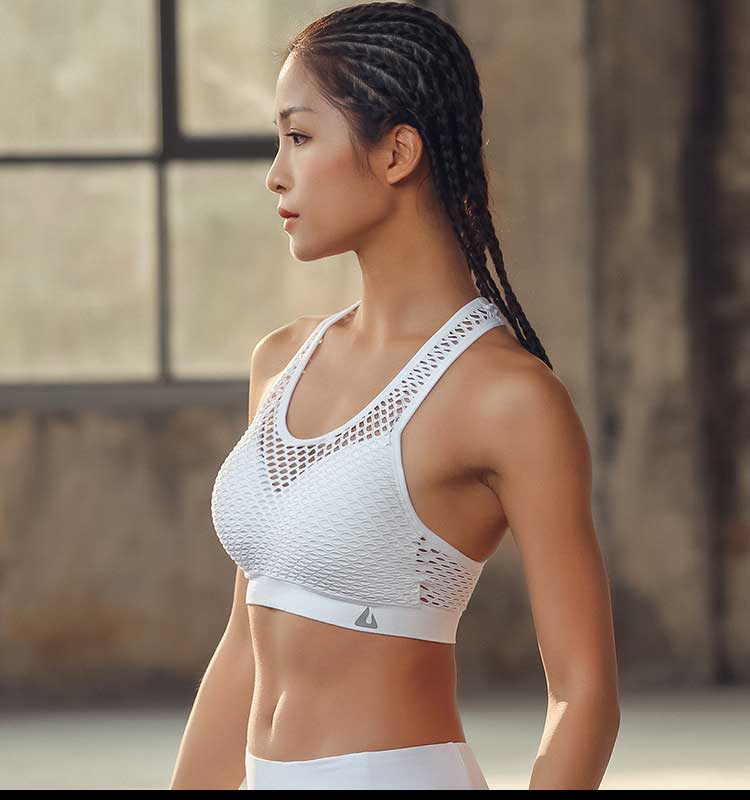 Bra Info
Fake two pieces sport bra design ideal
The engineering shape of the back adopts a traditional back design and perfectly support the whole back motion, the back hollow is designed for heat dissipation during exercise.
The mesh is designed in the cups, sexy and sporty. The round neck design can mostly avoid the wardrobe malfunctio during exercise, which does not appear to meet the sexy concept of mesh design but that makes the mesh fake two pieces sport bra more sexy in the contradiction.
Designed as polyester and spandex, which can ensure the beauty of large mesh design, not saggy, and the spandex is essential for the elastic of sport bra.
Shipping & Price
Videow Show
Touch with The professional sports bra manufacturer starting your own business now!