Zip front sports bra is indispensable in the female's sports and fitness life, which mainly has the protective effect to the breast. With the progress of The Times, people have higher and higher requirements for daily sports products. However, today most bras are stitched with multiple pieces of fabric, with multiple seams and not smooth lines, which makes the wearer feel bad when contacts with them. Especially for open-front zippers bras , the back of the zipper needs to be connected with a cover piece, which is used to block the zipper from the body. But the cover piece is stitching with a bulge , which makes the skin extremely uncomfortable by outside clothes press action .
HL offers an open-front zipper type bra with a cup made of spongy padding and cotton. The shoulder strap is made of elastic fabric, and the shoulder strap is provided with adjustable length buckle. The straps are made of elastic fabric and meshed shape. Compared with current technology, this front zipper vest type shockproof running training sport bra has reduced the bulge at the seams and redesigned the structure of the barrier piece to improve touch comfort.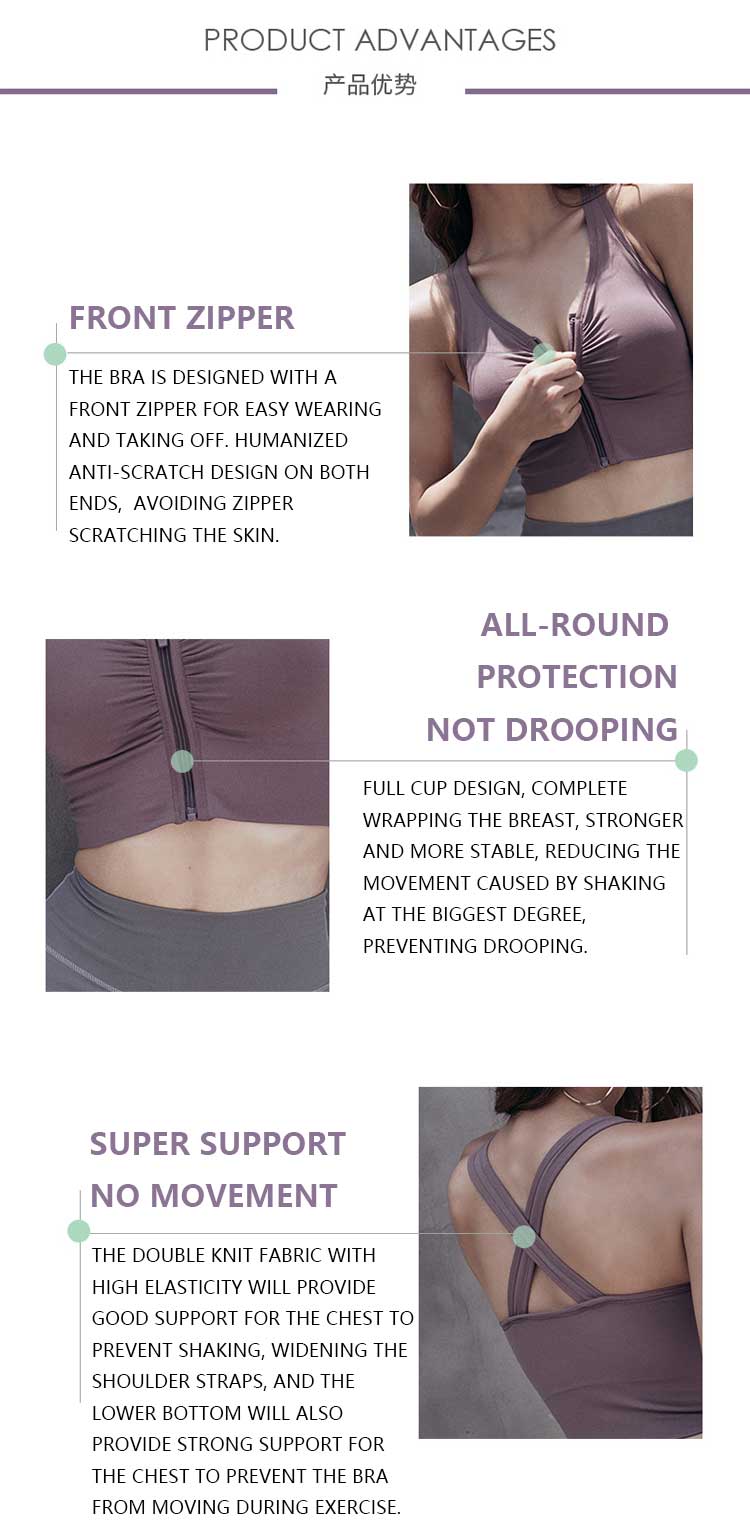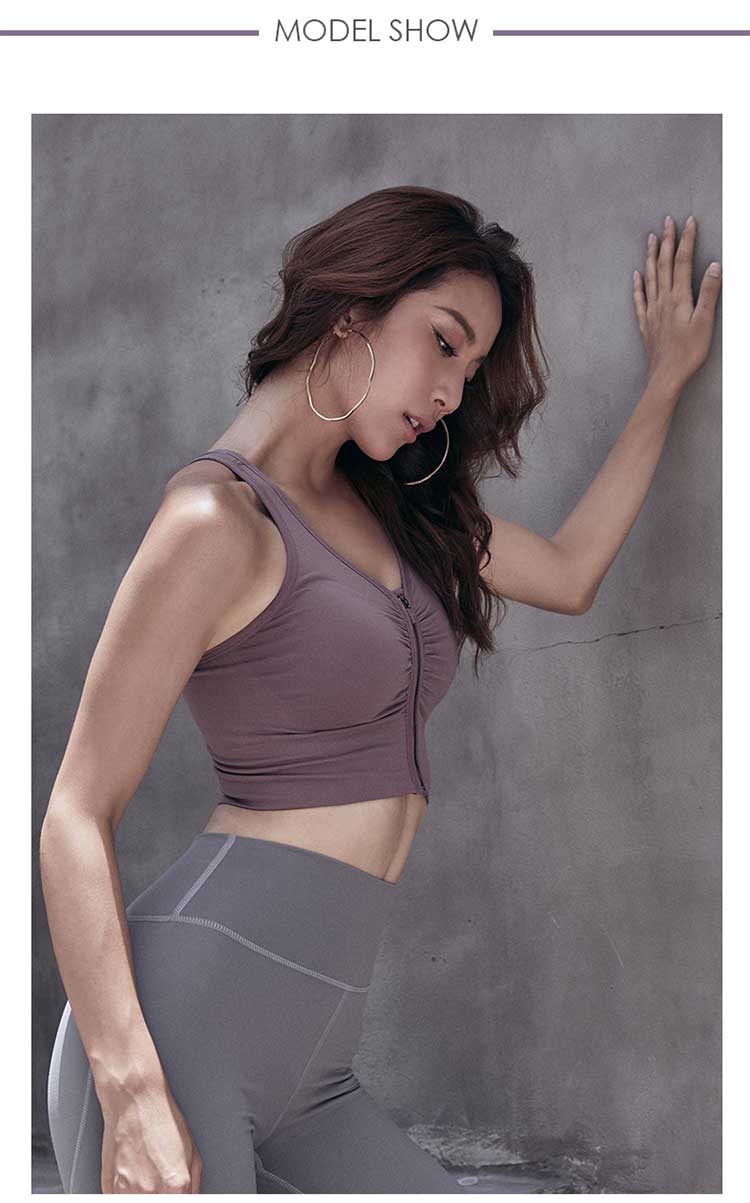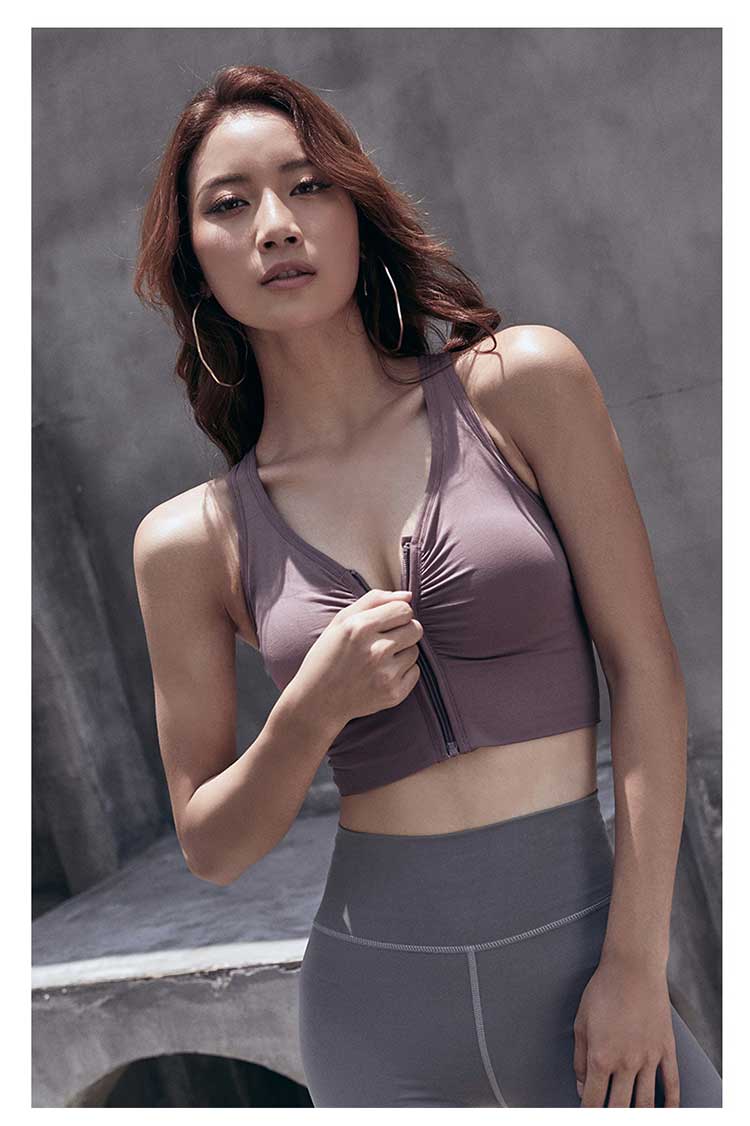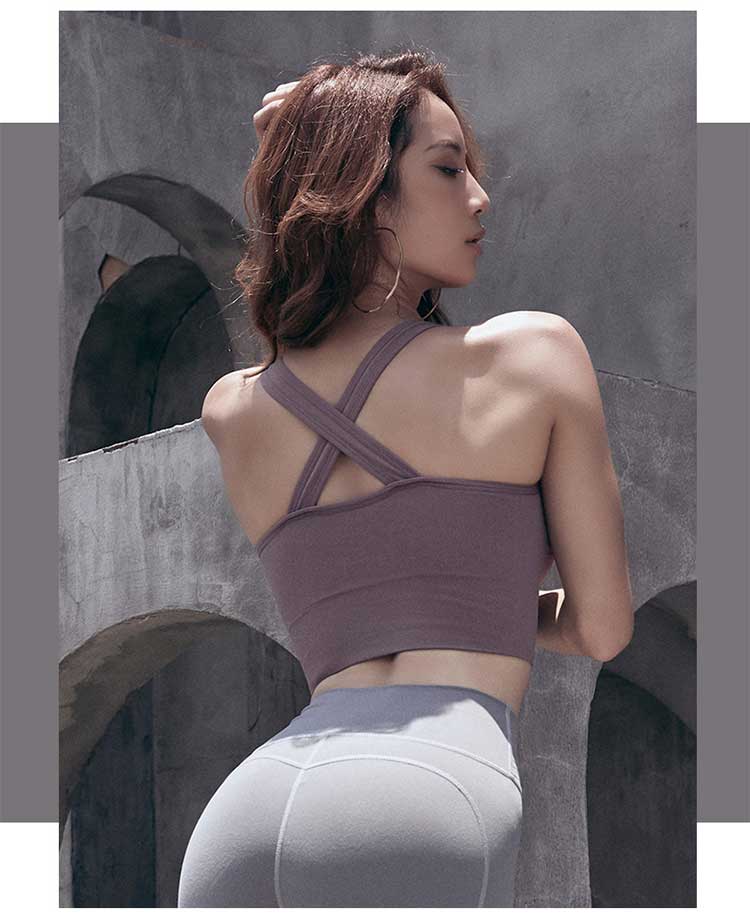 Product
Zip front sports bra fabric description: 92% polyester with 8% spandex, soft, quick-drying, breathable sports fabric.
Product features:
Round collar design: round collar foils temperament, modifying the face shape, cool and refreshing, comfortable and convenient.
Sexy beautiful back: highlight figure, personality and fashion, convenient and comfortable. Water drop – shaped hollowed back, higher support, meeting the use of running fitness.
Front zipper: the bra is designed with a front zipper for easy wearing and taking off. Humanized anti-scratch design on both ends, avoiding zipper scratching the skin.
All-round protection, not drooping: full cup design, complete wrapping the breast, stronger and more stable, reducing the movement caused by shaking at the biggest degree, preventing drooping.
Super support, no movement: the double knit fabric with high elasticity will provide good support for the chest to prevent shaking, widening the shoulder straps, and the lower bottom will also provide strong support for the chest to prevent the bra from moving during exercise.
Order Info
Payment & Shipping