This workout pants with side pockets are the most good-looking in the mid-high waist style. Adopt brocade ammonia fabrics with high elasticity , extremely strong performance of comfortable and wrap , drawing the sexy ,soft and beautiful hip leg curve.
Even if the small thick leg, also can hightlight and thin good figure. The stitching of different fabrics on the side reflects the texture of different fabrics and the layers sense of colors, which is also a direct reflection of the difference of this leggings.Mesh fabric design plays the role of breathable and sweat, letting you more comfortable in the movement. The design of pocket also has modelling feeling, placing small items conveniently during sports.
The line segmentation of different parts show design feeling adequately. Modify your long legs to show your lifted hips. Optional collocation is very fashionable.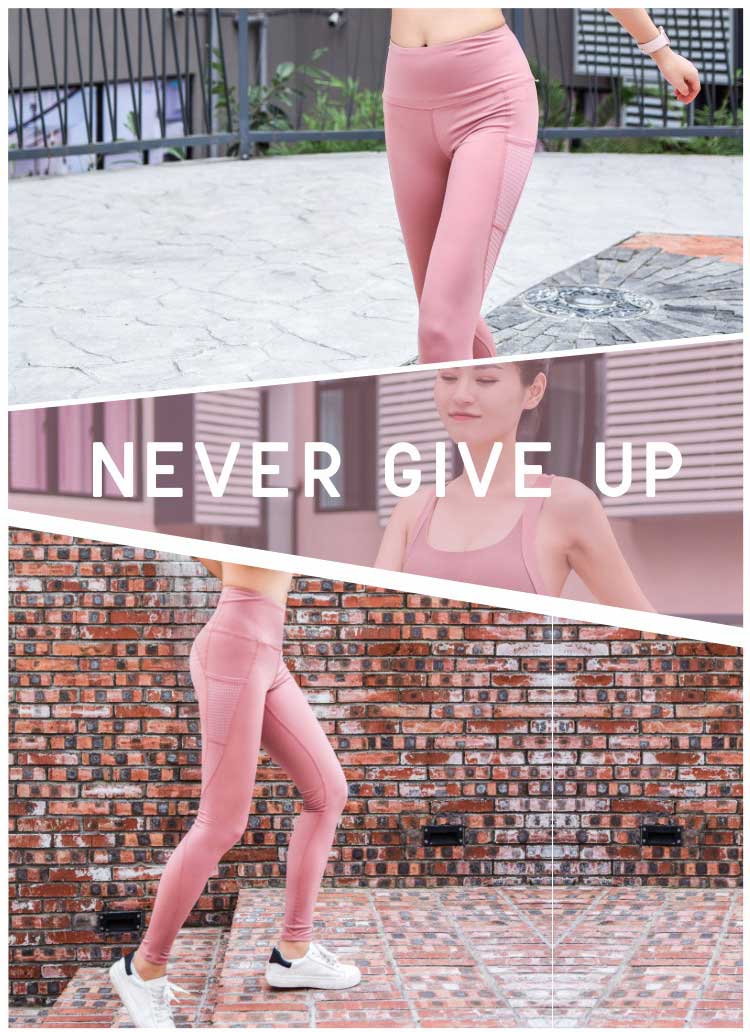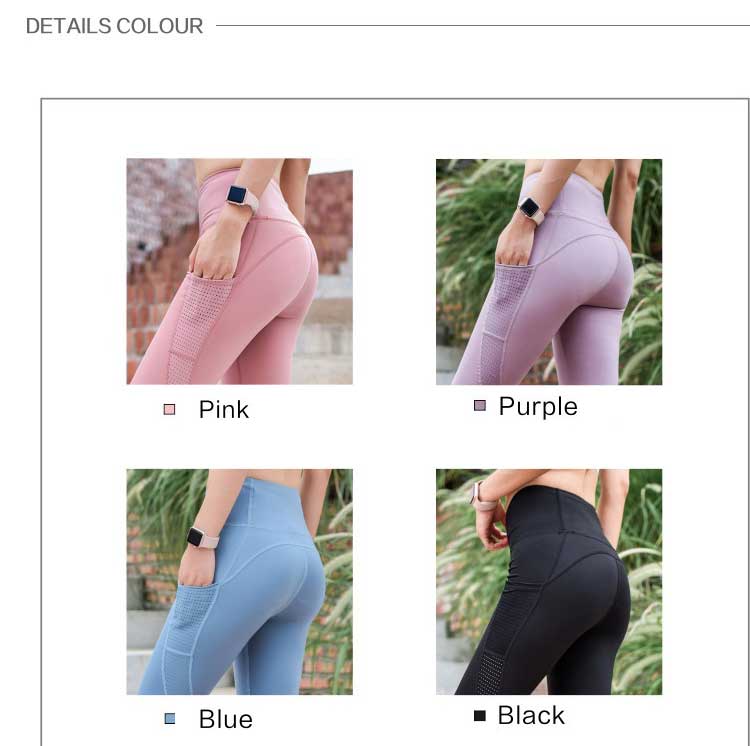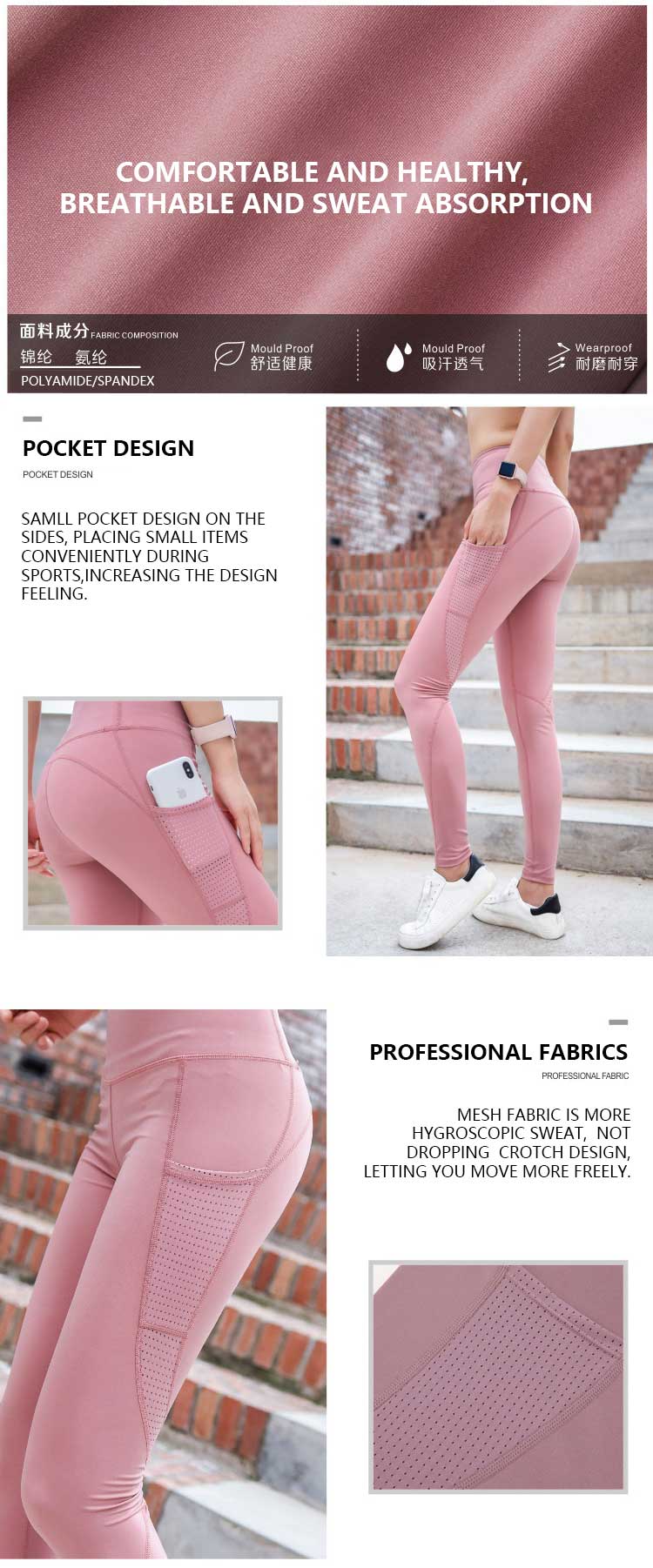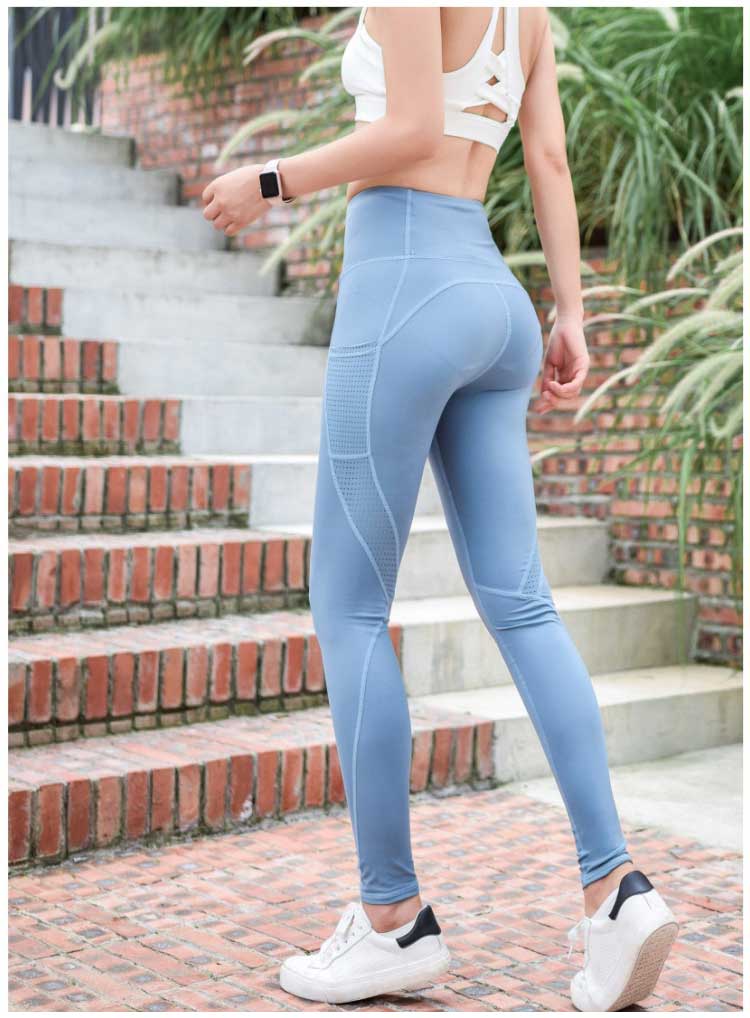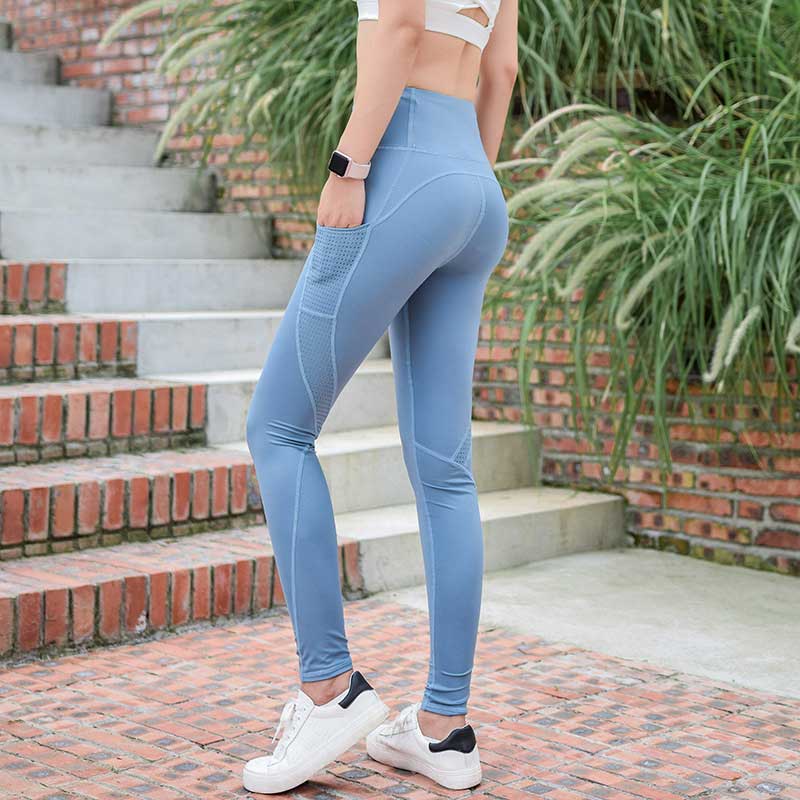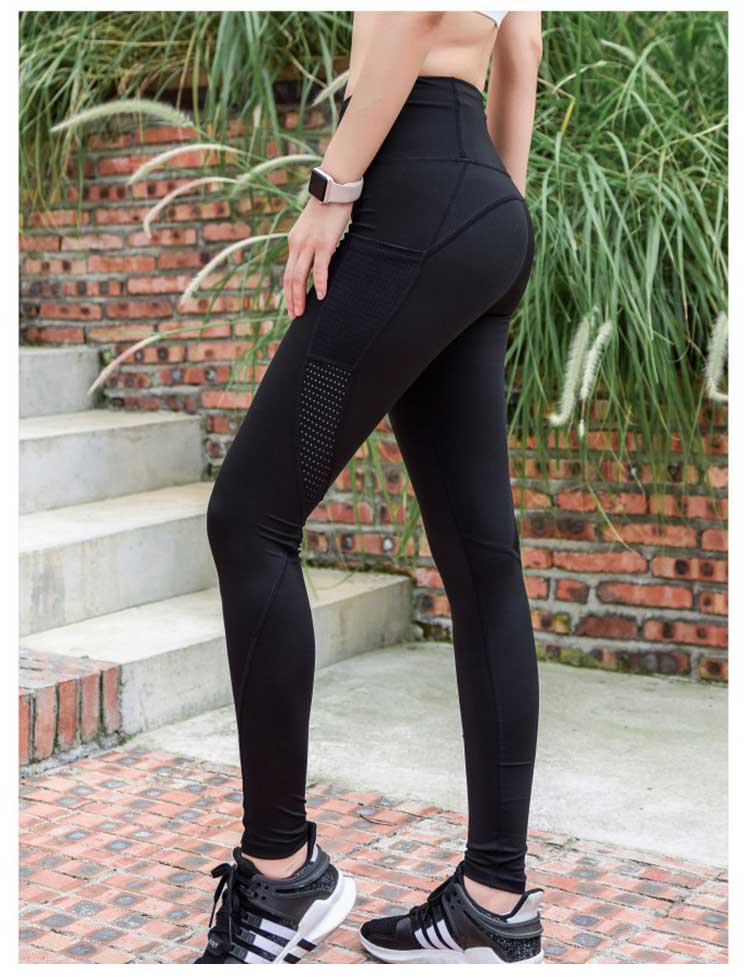 Workout Pants With Side Pockets Video Show
Product
Workout pants with side pockets fabric introduction:
80% Polyamide + 20% spandex. Comfortable and healthy, breathable and sweat absorption, wear-resistant and durable. Soft and comfortable fabric can ensure good wearing feeling, high breathable performance can help the human body sweat and heat dissipation in time . And it can also ensure the body dry and comfortable after fitness and sports, not sweat trouble.
Product features:
Pocket design:samll pocket design on the sides, placing small items conveniently during sports,increasing the design feeling.
Professional fabrics: mesh fabric is more hygroscopic sweat, not dropping crotch design, letting you move more freely.
Slim version: the line is obvious after putting on , simple, agile,which can perfectly show the healthy beauty outline of the legs.
High waist design: the high waist design has a wider coverage range, which can cover the waist and abdomen, tighten the muscles, "flating" the belly, lengthen the visual proportion of the legs, and make the long legs stand out!
The overall Leggings is smooth, with fine workmanship, smooth flat lines, and a comfortable fit, providing gentle protection for all joints of the legs. Adopt polyamide with spandex knitted fabric with excellent flexibility and good breathability, no need to worry about the embarrassing feeling of "pants sticking to legs" after exercise.20% spandex has super elasticity, allowing you to stretch, bounce or other large movements without bound, go with your heart .Matched with a yoga sports bra, vest, short – sleeved shirt or long – sleeved shirt to experience a comfortable fitness life.
Order Info
Payment & Shipping