This is a pair of tight yoga pants that consumers enjoy talking about,wearing it thin and no weight feeling,soft but opaque.The careful choosed fabric makes the touch soft and delicate, the nude feeling and close to the skin. Good sweat removing results in hours of yoga that you will not feel the sticky skin and heavy feeling brought by sweat.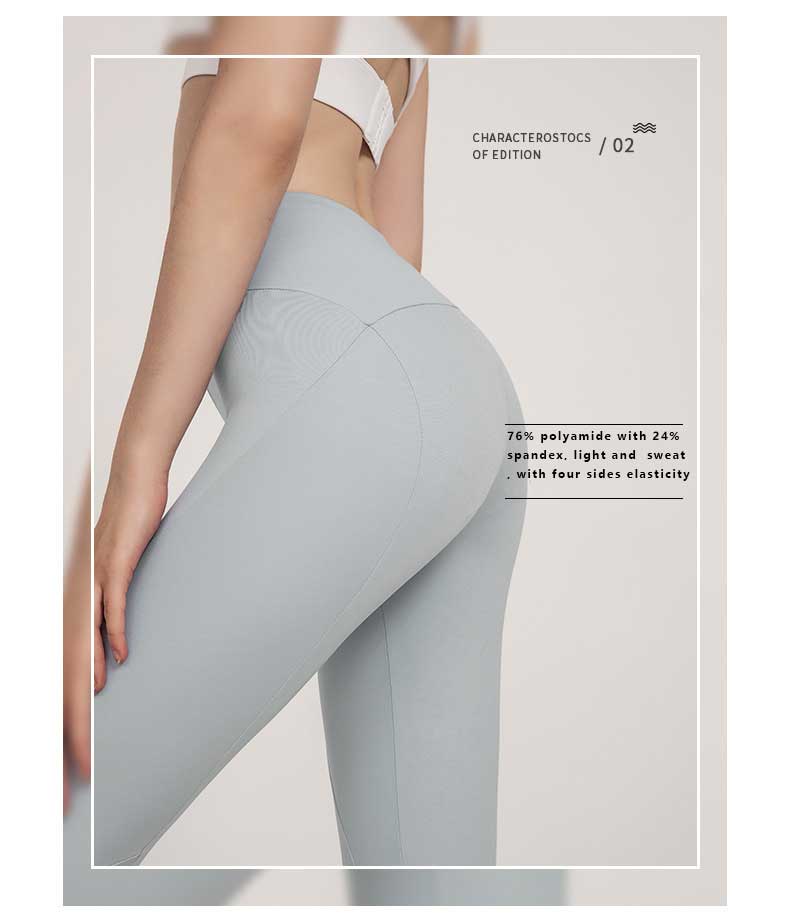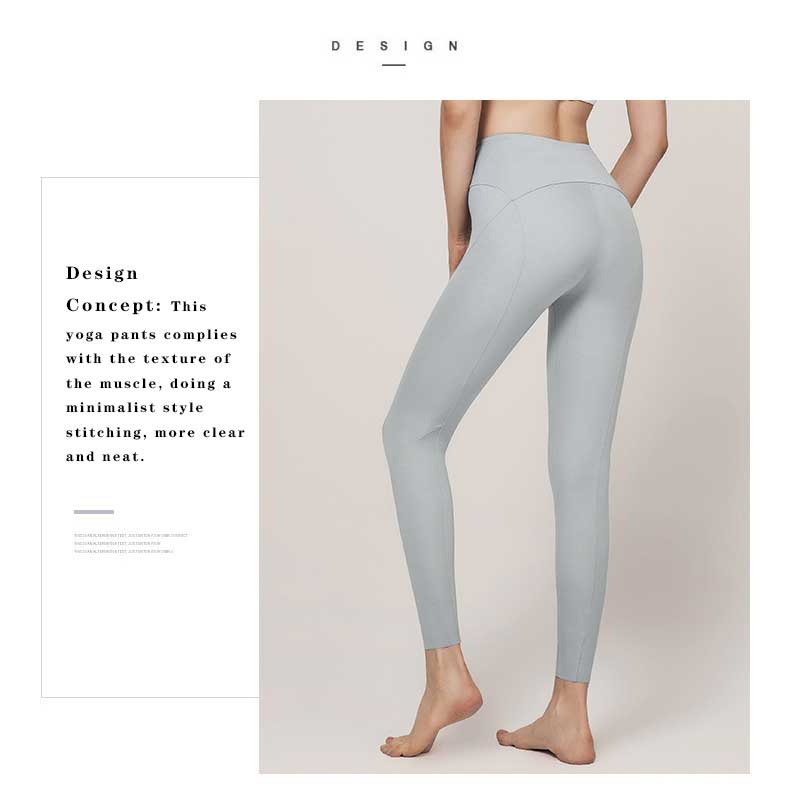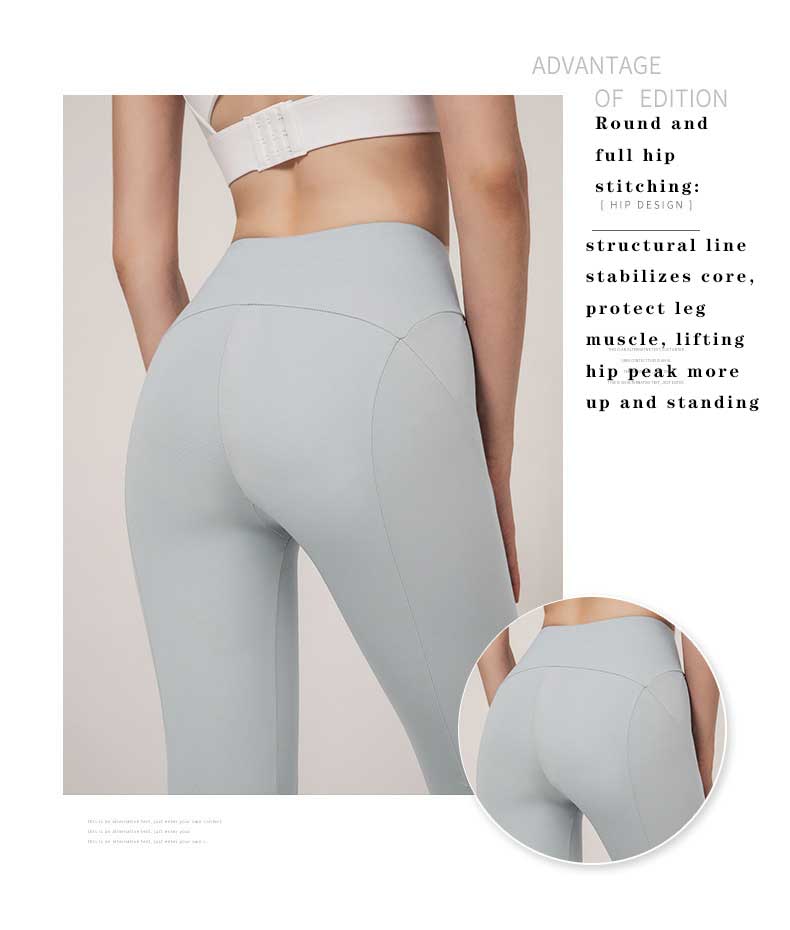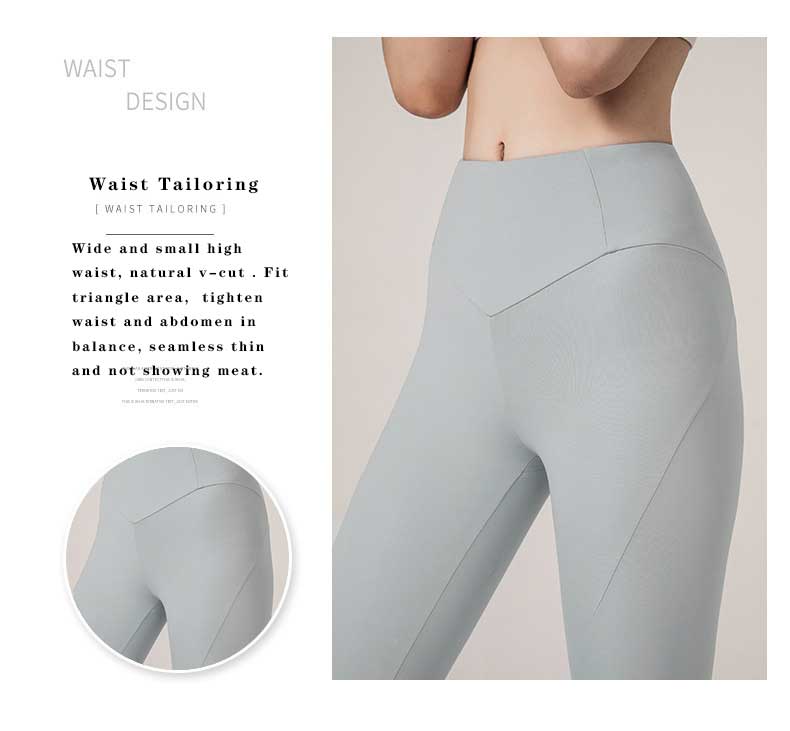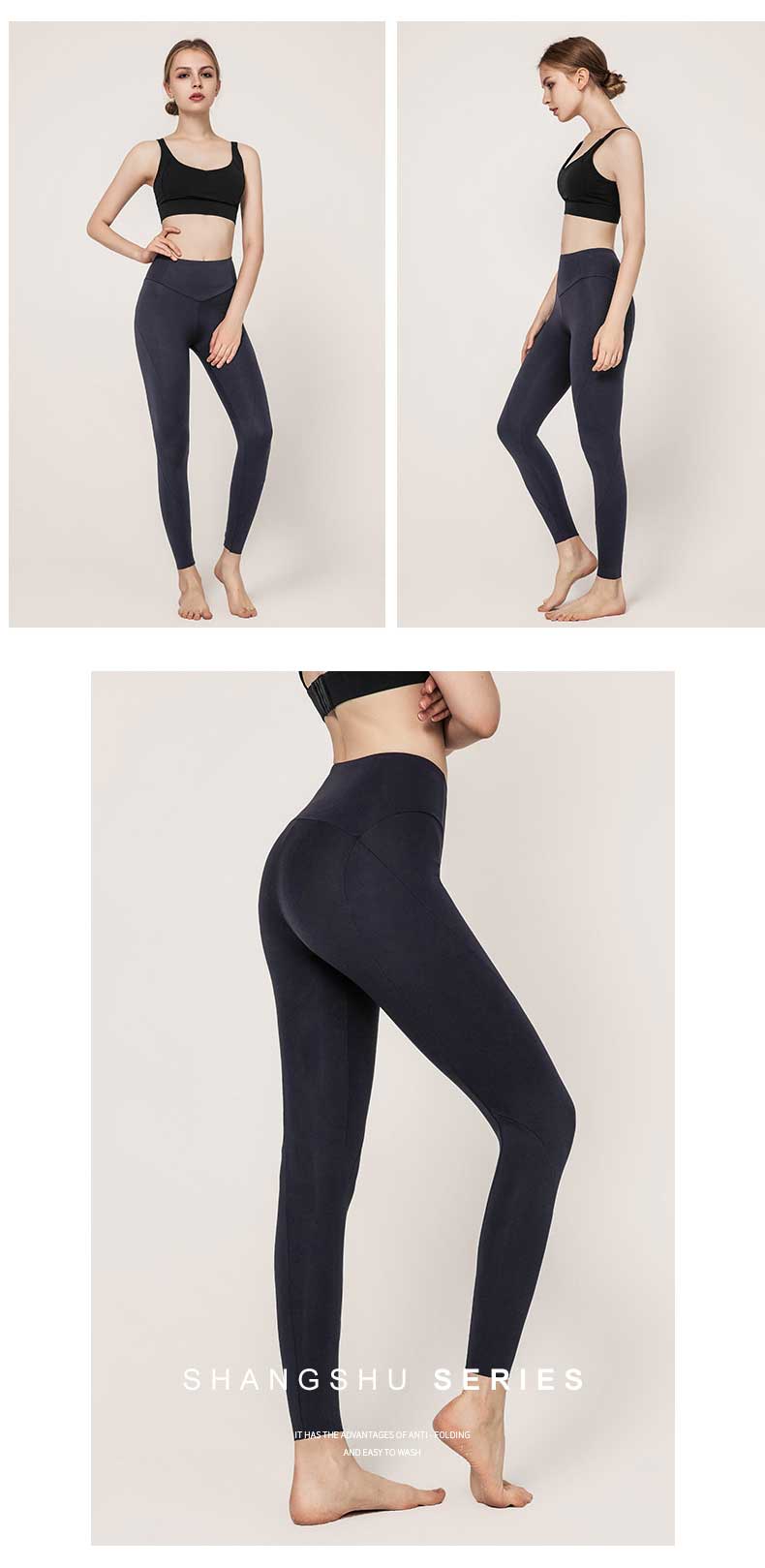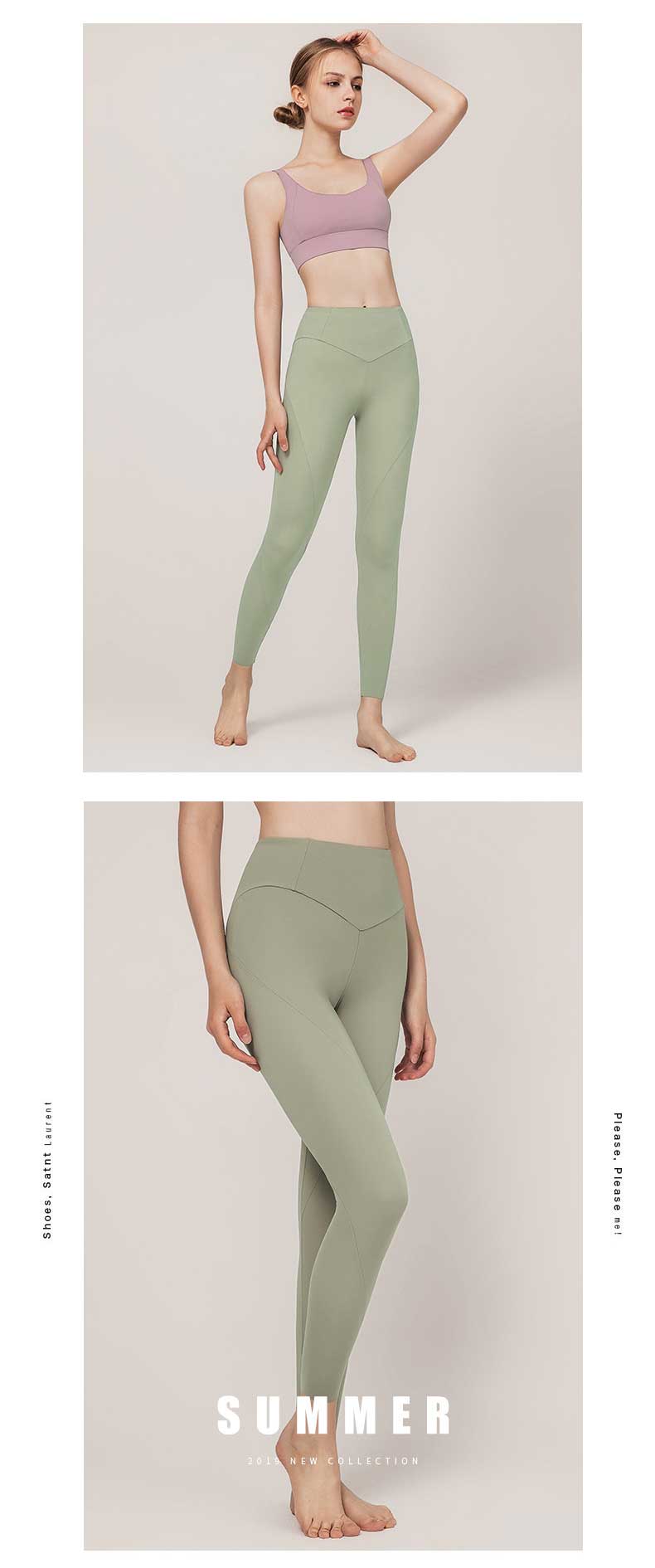 Tight Info
Tight yoga pants description
Let you even in the yoga movement that needs to maintain posture, you also can assure quality and quantity during completing movement . Leggings are designed to wrap tightly around the skin, helping to relieve muscle fatigue and making exercise more carefree. 
Fabric Introuducation:
76% polyamide with 24% spandex, light and sweat , with four sides elasticity . Professional customized fabric, 230 grams of double-side cotton and nude feeling fabric, thin and opaque, the upper body feels comfortable and cold, using the popular colors of this year, extremely beautiful blue, grey green, deep navy blue.
Design Concept:
This yoga pants complies with the texture of the muscle, doing a minimalist style stitching, more clear and neat.
Waist cutting: wide and small high waist, natural v-cut . Fit triangle area, tighten waist and abdomen in balance, seamless thin and not showing meat.
Round and full hip stitching: structural line stabilizes core, protect leg muscle, lifting hip peak more up and standing.
Elastic size: S/M/L three sizes can respond to varieties of shapes, without confusion for size selection.
Design of tall waist: beautify body tighten abdomen fit body and suits exercise training and yoga etc.
 
Shipping & Price
Get In Touch With The Leggings Manufacturer Now!