A pair of leggings is only squat proof based on the opaqueness of the product. Squat proof leggings allow you to be bold enough to exercise at any time; The biggest feature of the squat proof leggings is, you will not be being exposed buttock when you squat. Because of the thin fabric selection and color fastness of the traditional leggings, when you doing squat exercise, you would not like for people to see is when your bum is poked out, that is a very awkward moment, you know that, exposing everything underneath for the entire room to view. A squat proof (Not see through) legging can be a solid choice.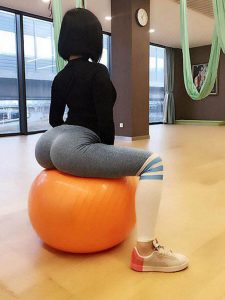 HUALLEN's squat proof leggings using a 4-level color fastness dyed fabric, the solid colors fabric can be effective absorption of visible light so that your buttock will not be exposed when you squat; The selection of 280-310 GSM fabric weights of HUALLEN leggings, this thickness of the fabric we used, the leggings to be much thicker than the market 220 GSM or even 180 GSM of legging material used. This is HUALLEN squat proof leggings effective to prevent from exposing when you doing the deep squat movement.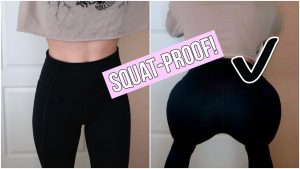 HUALLEN squat proof leggings will not become unwieldy and loss its elasticity because of high fabric weight. Instead, HUALLEN squat proof leggings used the elastic yarn woven into the Lycra fabric to fully guarantee the elasticity of leggings, you can feel and move freely when you doing exercise.
Leggings wholesale at HUALLEN, we are the professional leggings manufacturer around the world.