This is a fashionable sports bra for gym. Use full cup without steel ring style package, give the chest strong support and protection. U-neck design decorates the neck, showing the clavicle, which has the effect of lengthening the neck.Mesh open back on the back, comfortable and breathable, showing sexy and beauty back, enhancing the overall fashion.Wide shoulder straps design brings a little sexy and practicability, amazing visual effect. Widen the lower to enhance the security, prevent movement shift, reduce the shake during running,which appears delicate and sexy. Feel comfortable after putting on, and sports are more safer. A variety of colors can be selected, more sports vitality.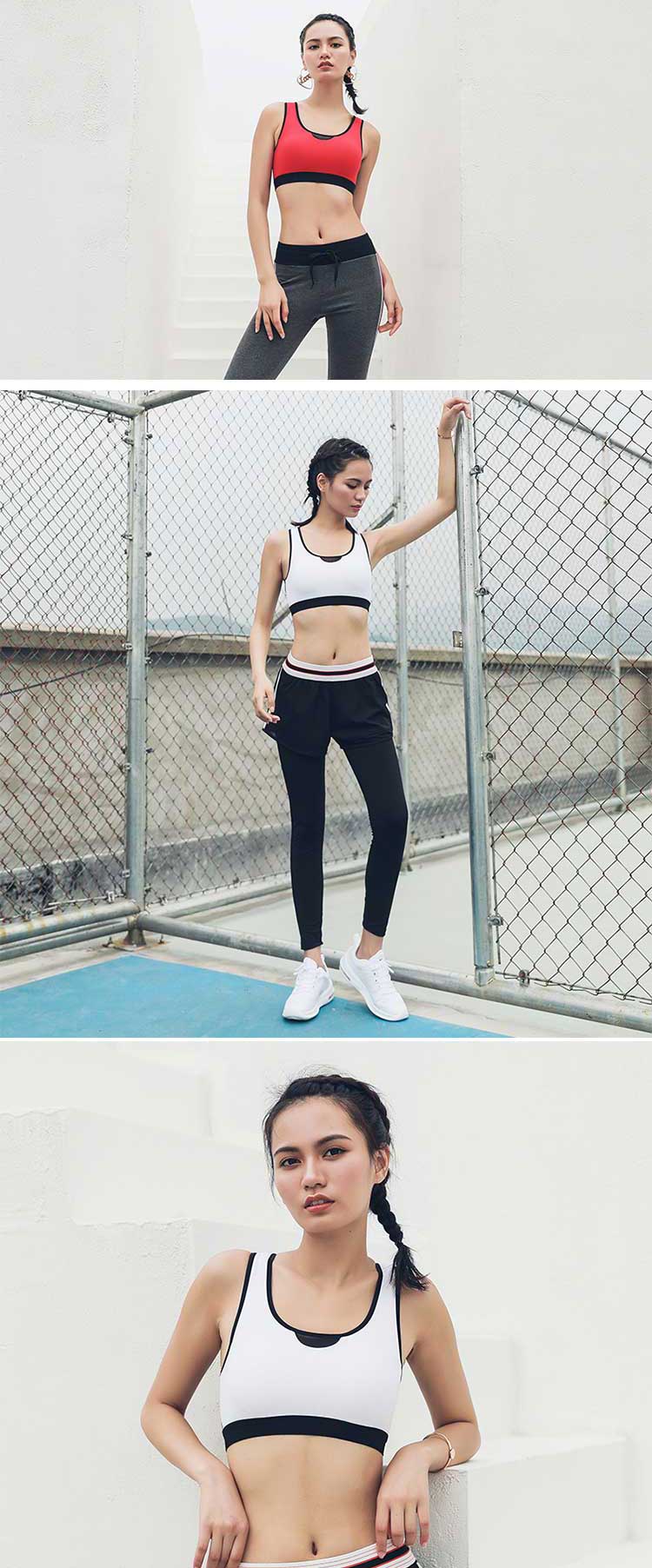 Product
Fabric introduction:90% polyester fiber with 10% spandex. Comfortable and breathable, moisture absorption and perspiration.
Sports bra for gym product features:
Vest type design: the vest style is versatile, single wear is amazing, inside wearing is also very unique.
U – neck mesh: U – shaped collar and half round mesh on the front, mesh open back on the back, decorate the front line of the chest.
Order Info
Payment&Shipping