Shiny sports bra beauty back strap yoga bra.This light luxury and delicate strap bra is as soft and fit as the second layer skin, which is suitable for yoga and other sports.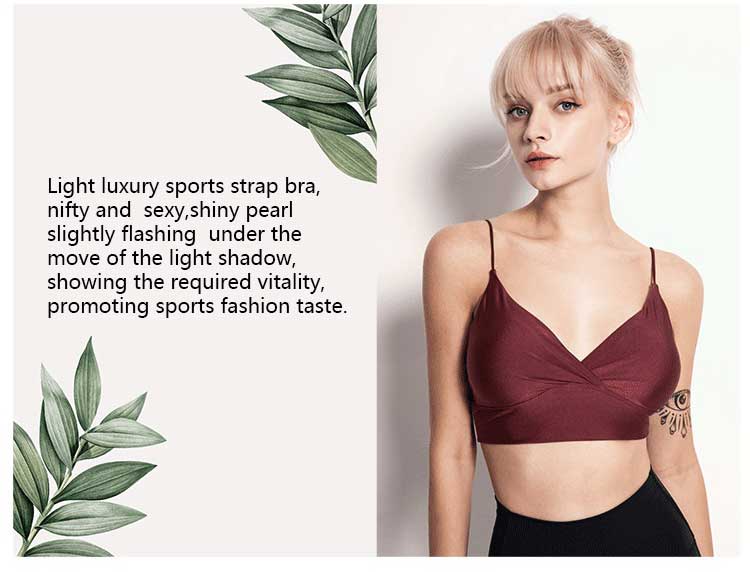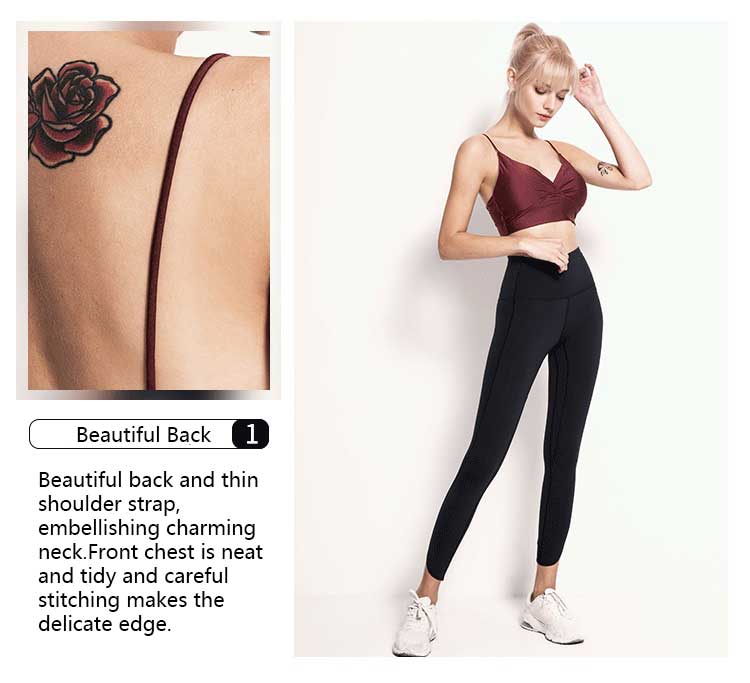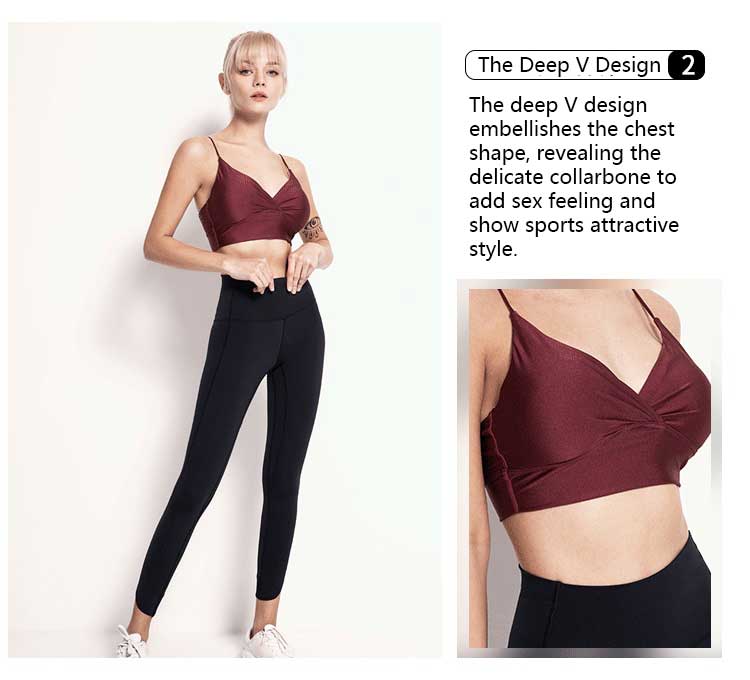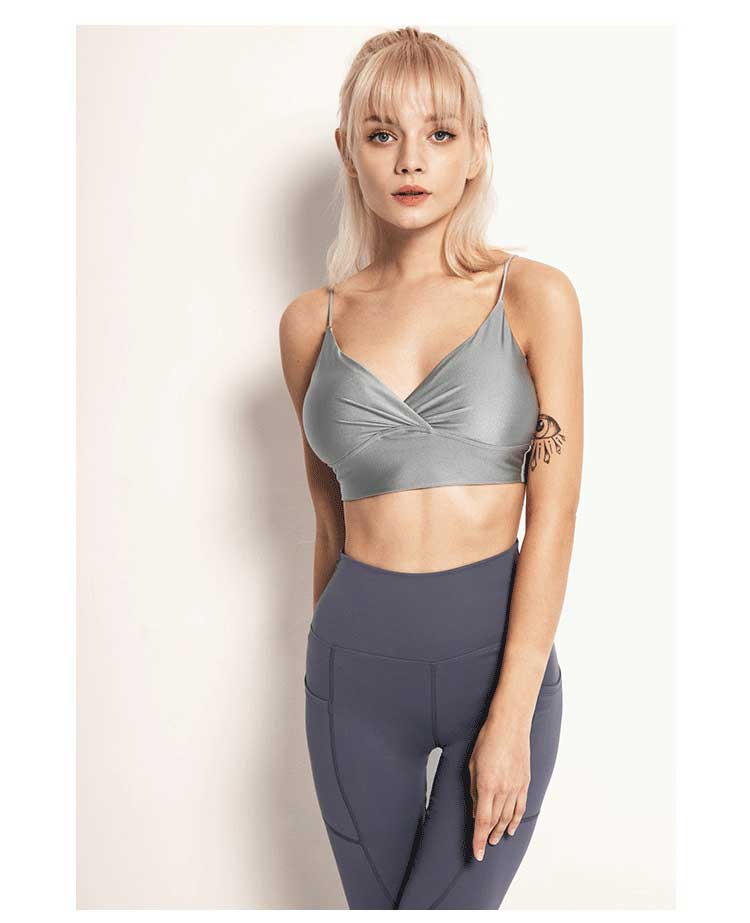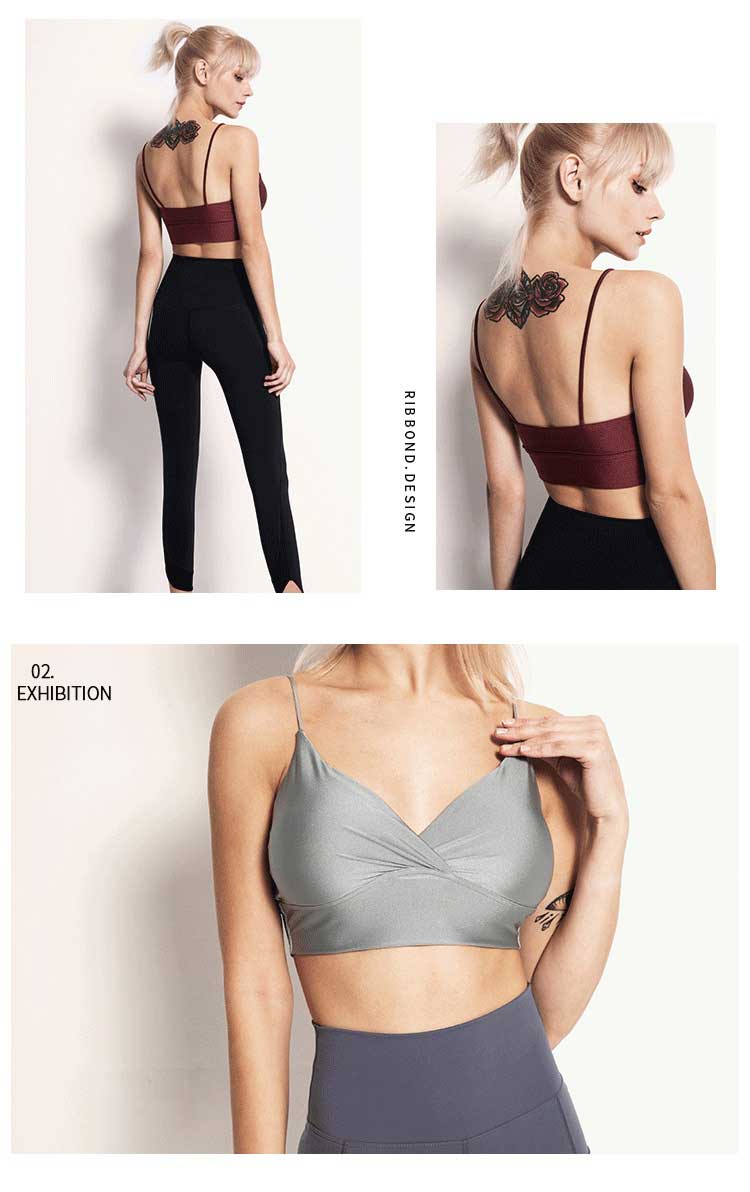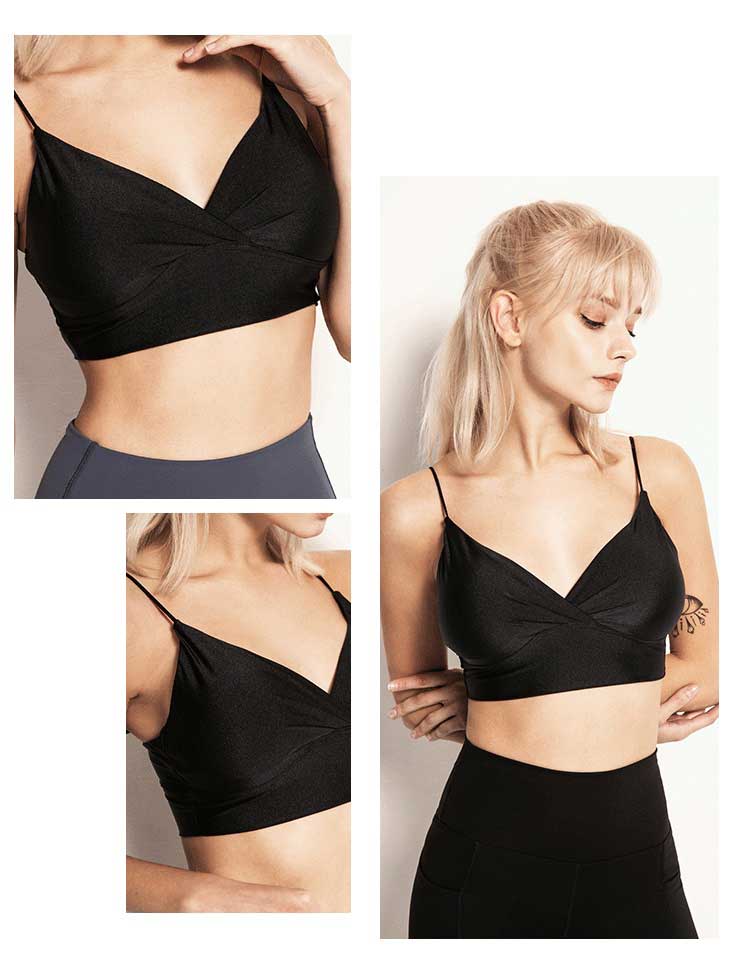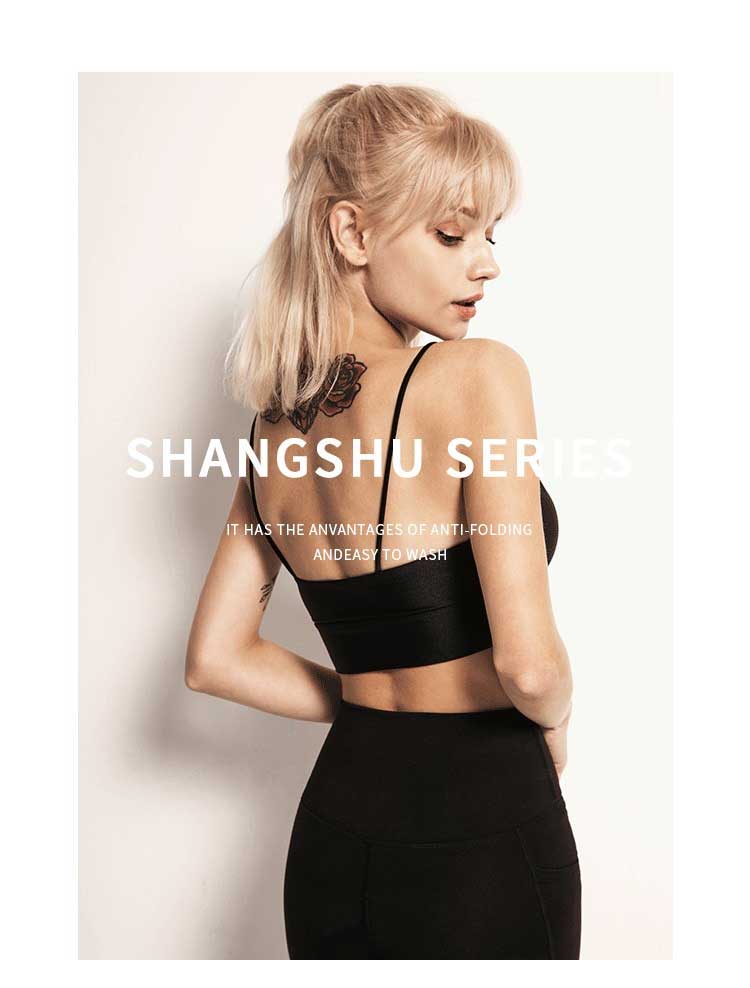 Shiny Bra Info
Design interpretation: light luxury sports strap bra, nifty and sexy,shiny pearl slightly flashing under the move of the light shadow, showing the required vitality, promoting sports fashion taste.
This shiny sports bra complies with ergonomic, which is good antibacterial function , stability, good fabric elasticity and excellent moisture absorption performance.
It is made of 83% nylon with 17% polyester material to shape the strongest comfortable,and the bra shape of high pressure technology sculpted also improve the sport performance of this product.
Color selection: pearl grey, pearl black, pearl red
Highlights interpretation:
Beautiful back and thin shoulder strap, embellishing charming neck.Front chest is neat and tidy and careful stitching makes the delicate edge.
The deep V design embellishes the chest shape, revealing the delicate collarbone to add sex feeling and show sports attractive style.
Pearl luster fabric, elegant and luxury, full smooth performance to reduce the friction in the sports process to the greatest degree with strong anti-electrostatic performance.
Shipping & Price
Bra Video Show
Sports Bra Design Performance
Shiny sports bra with vest style can be directly worn outside during sports. The beautiful back design with back strap shows the strong and beautiful body lines of the back. Light knitted fabric is comfortable and durable, and the metal surface is luxurious and fashionable, and good breathability helps keep the body cool.
The wide and enclosed elastic band allows the bra to be worn steadily, while the well-designed bra hem increases the coverage area without appearing fat at the same time.