This seamless leggings high waisted design are made of high quality fabric, stretch and bounce back achieve the high quality state, and have a soft and delicate hand feeling. Fabric has good moisture absorption and perspiration, so that you keep dry and comfortable. Breathable strips on both sides of the thigh are designed to help drain sweat and moisture, and extend along the thigh line to show the body curves. Perforated design on pant leg , breathable and design sense at the same time. Fashionable thread high waist, pulling better fit the waist. Elastic traceless waist seal, security wrap does not tighten the muscle, widened elastic traceless waist seal protects the waist and abdomen meat, movement more secure, but will not tighten the muscle. Fine hip line design draws the sexy peach hip. The fine hip line is designed to fit the proportions of the body.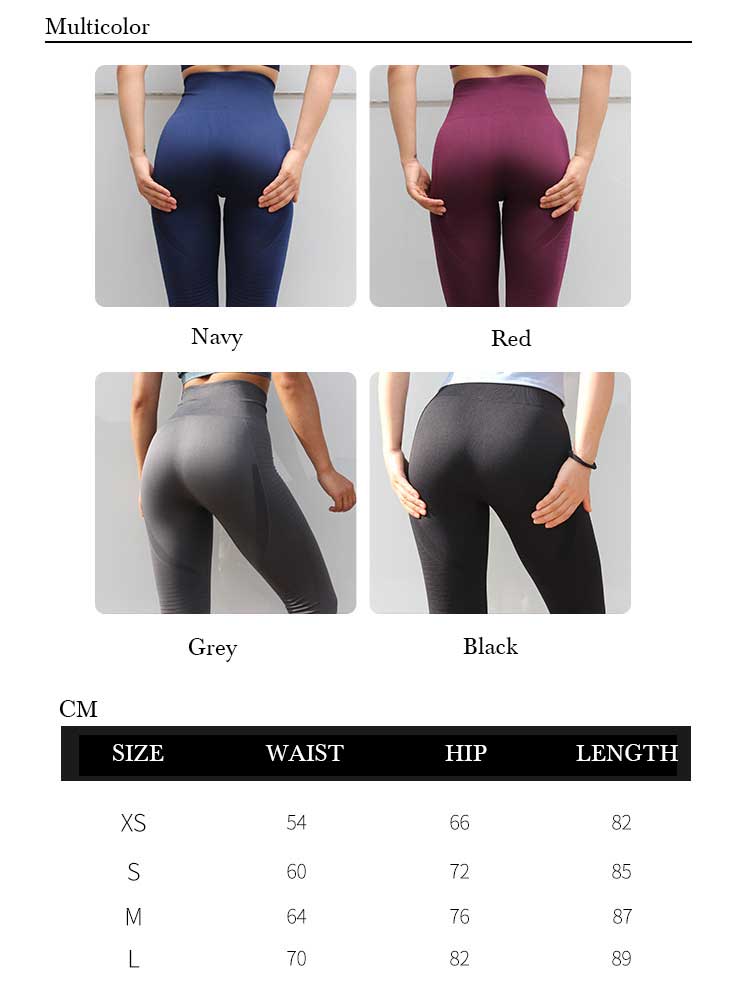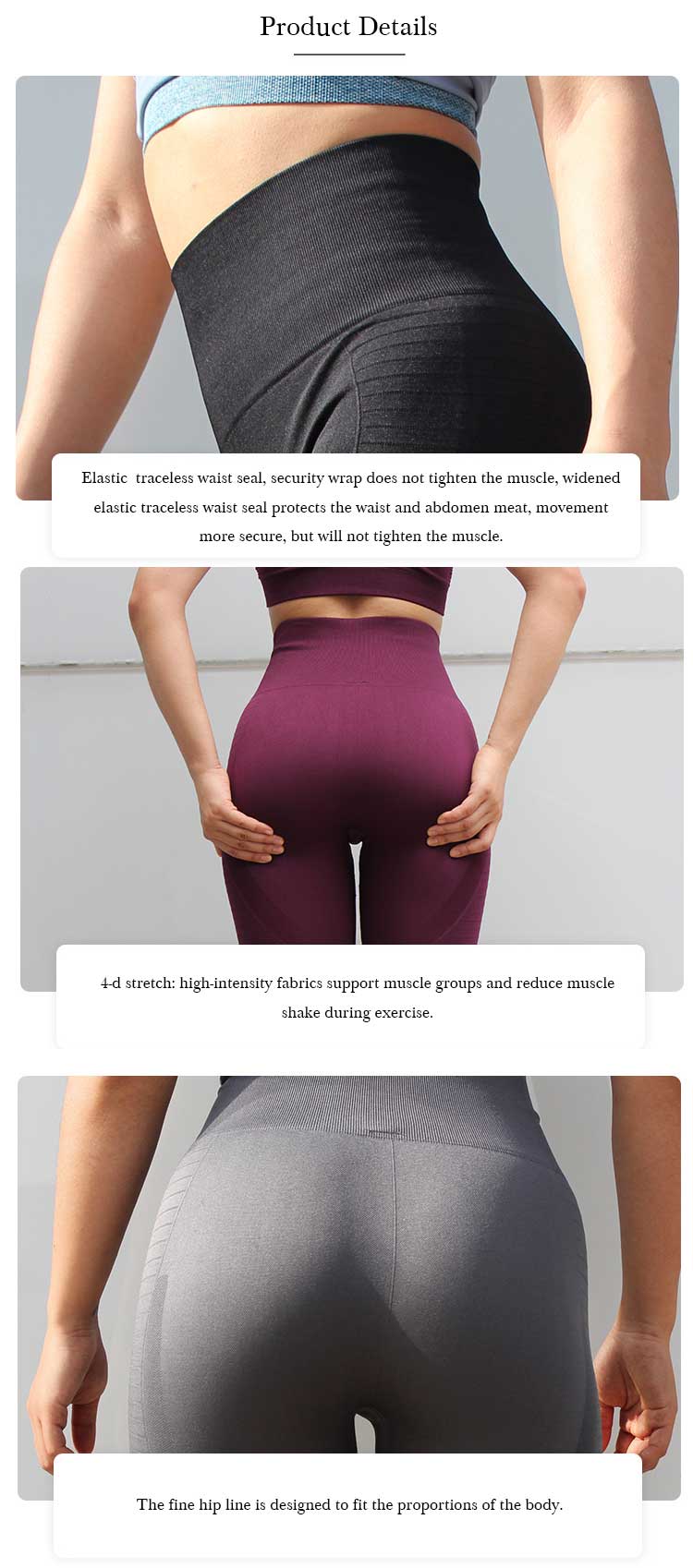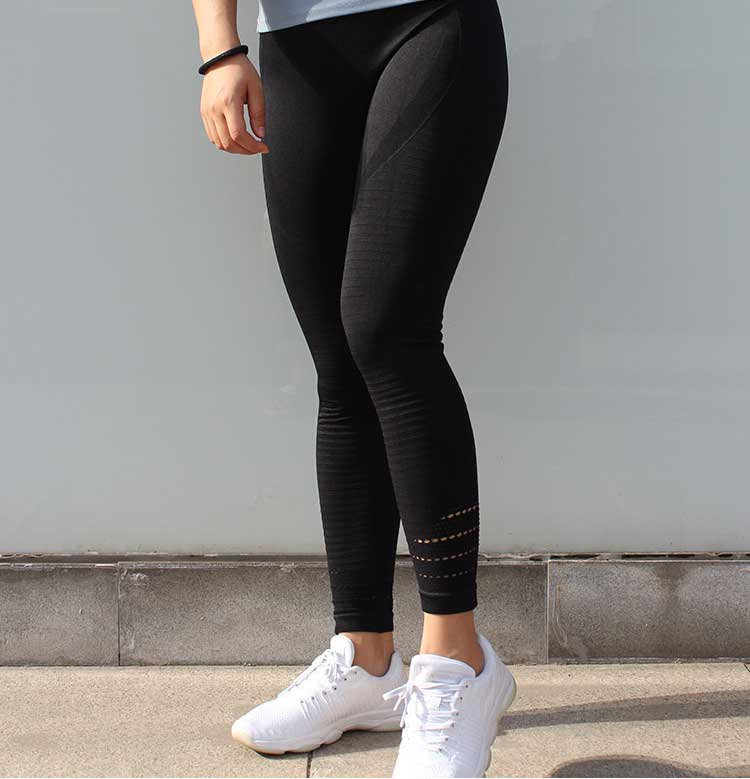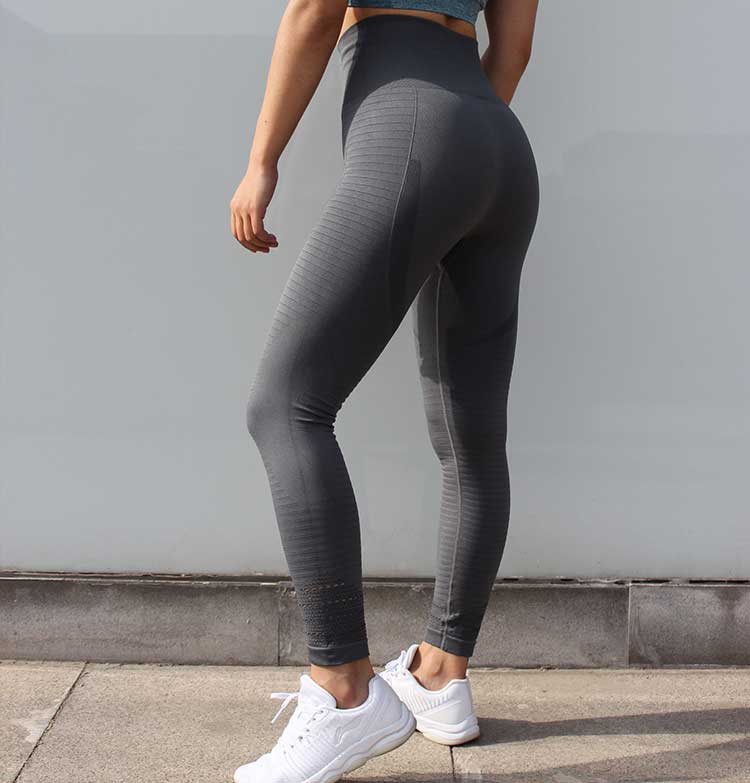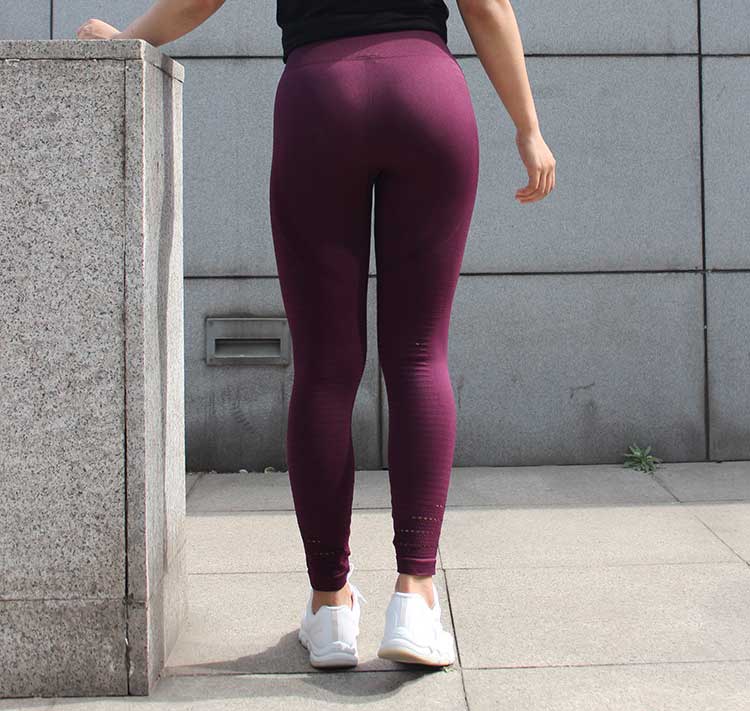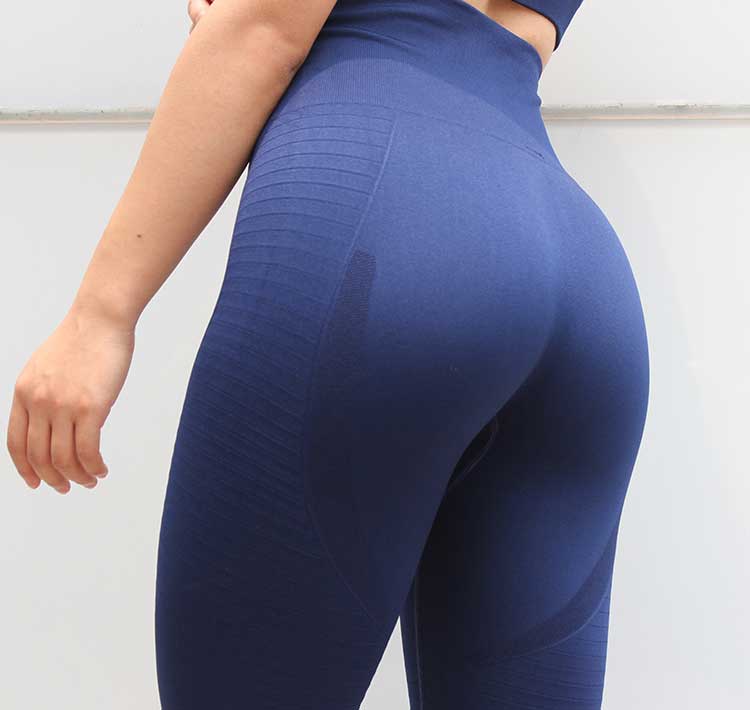 Product Details
Seamless leggings high waisted fabric description: polyamide with spandex. High elastic fabrics, moisture absorption and perspiration, seamless knitted fabrics, high compressibility, stronger shaping, with better skin-close function, making the movement more carefree.
Seamless leggings high waisted product features:
No trace waist seal: elastic and no trace, safely wrapping.
Hip line design: fine hip line design draws the lines.
4-d stretch: high-intensity fabrics support muscle groups and reduce muscle shake during exercise.
Pants design: in terms of design, seamless sportswear with knitted fitting is more suitable for minimalist style design due to the seamless. Sharp edges and corners, zigzag graphics and other parts that are not easy to process and make are also the most suitable design details.
Advantages of the seamless knitted clothing of fitting type
he seamless knitted clothing of fitting type does not need stitches and machine needles in the seam process, and the same style of clothing does not need to change seams in the production process. Therefore, it is more suitable for small-batch and multi-variety clothing styles. However, due to the high cost of adhesive film and equipment, if the production number is small, the cost will be relatively high. In terms of wear feeling, compared to the Sewn clothing, because the seamless knitted clothing of fitting type doesn't have the seam friction on the skin , the wearing of the naked effect is better, such as marathon, fitness athletes in high intensity, intense fitness or running race, because of frequent arm swing and a lot of sweat will make clothing seam cause excessive friction on the skin of the armpit, even wear the skin, using seamless products can avoid this damage.Because there are no pinholes and stitches in the seamless knitted clothinf of fitting type , its surface is more delicate and simple beauty, and more suitable for delicate corner and edge design.
Order Info
Shipping & Payment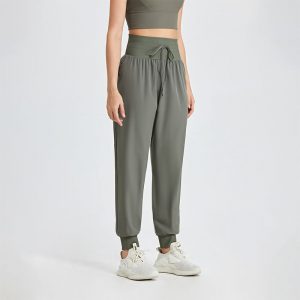 Embark on an extraordinary journey in our distinctively designed Yoga Pants! Witness the magic of the waist pattern design that exquisitely embellishes these sweatpants, instilling
Read More »