Seamless high waisted leggings, a simple craft design of fitness yoga pants. Slimming version, strong and firm stitching technology. From the appearance to the performance of the design is all popular. Selected from high-quality ecological fabrics, good breathability
and drape performance, and skin close contact is no burden, letting you feel smooth and soft .The 3D three-dimensional closed abdominal cutting technology creates a comfortable and close-fitting wearing experience.
At the same time, excellent performance of the fabric integrate into it. Making skin can breathe freely and smoothly at any time. High waist line design more shows full hips, visually enhancing the overall effect.
Small pants leg design, comfortable ankle, there will not be tight situation.Large movements do not retract. Suitable for running, jumping, playing, fitness and physical training.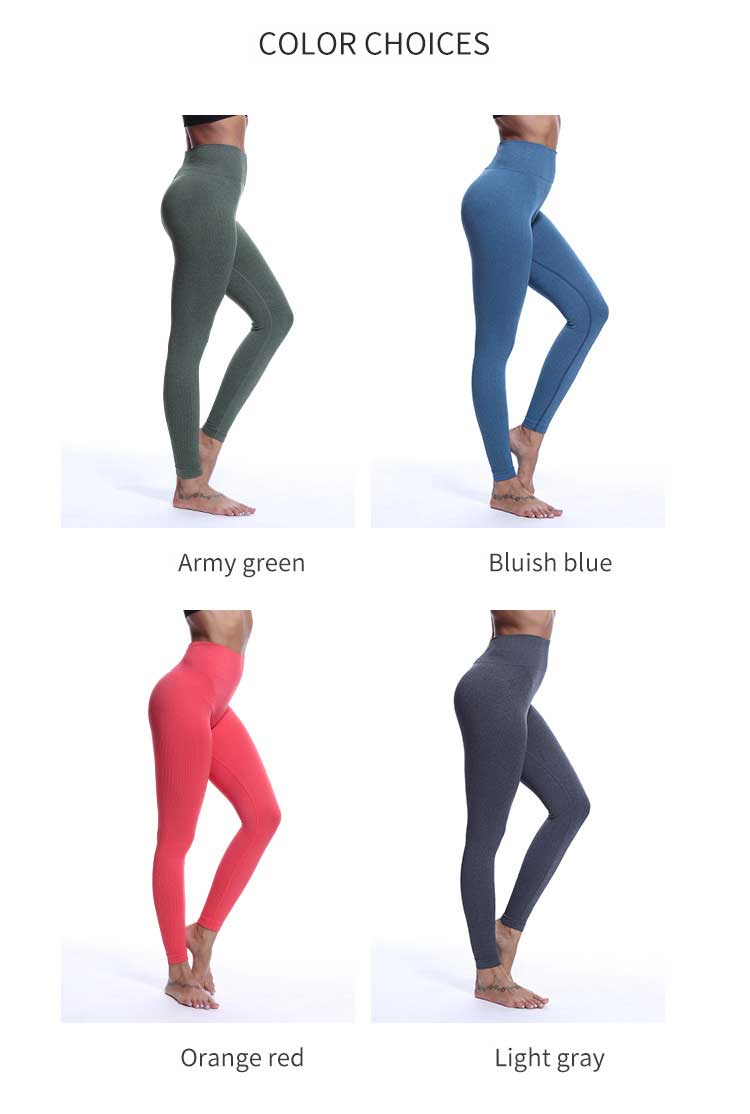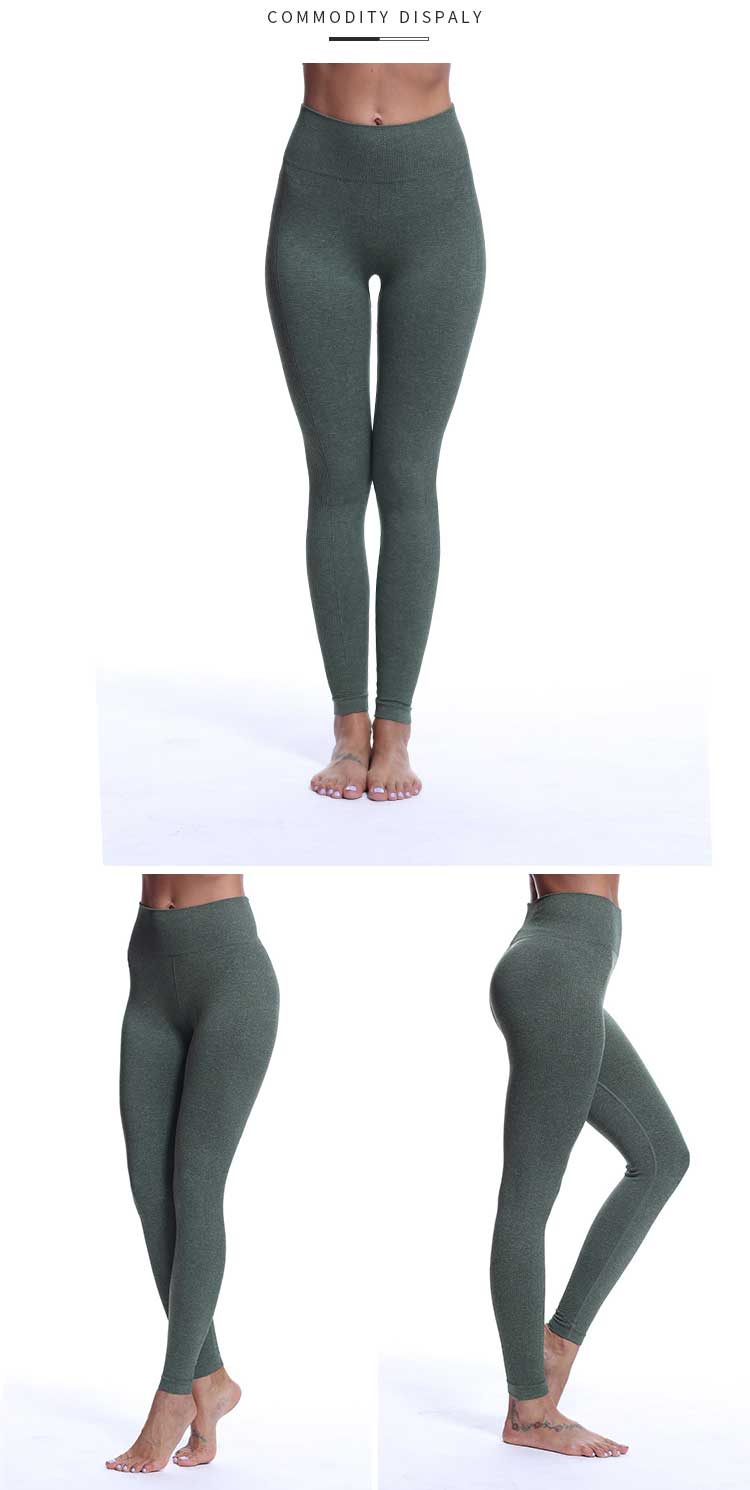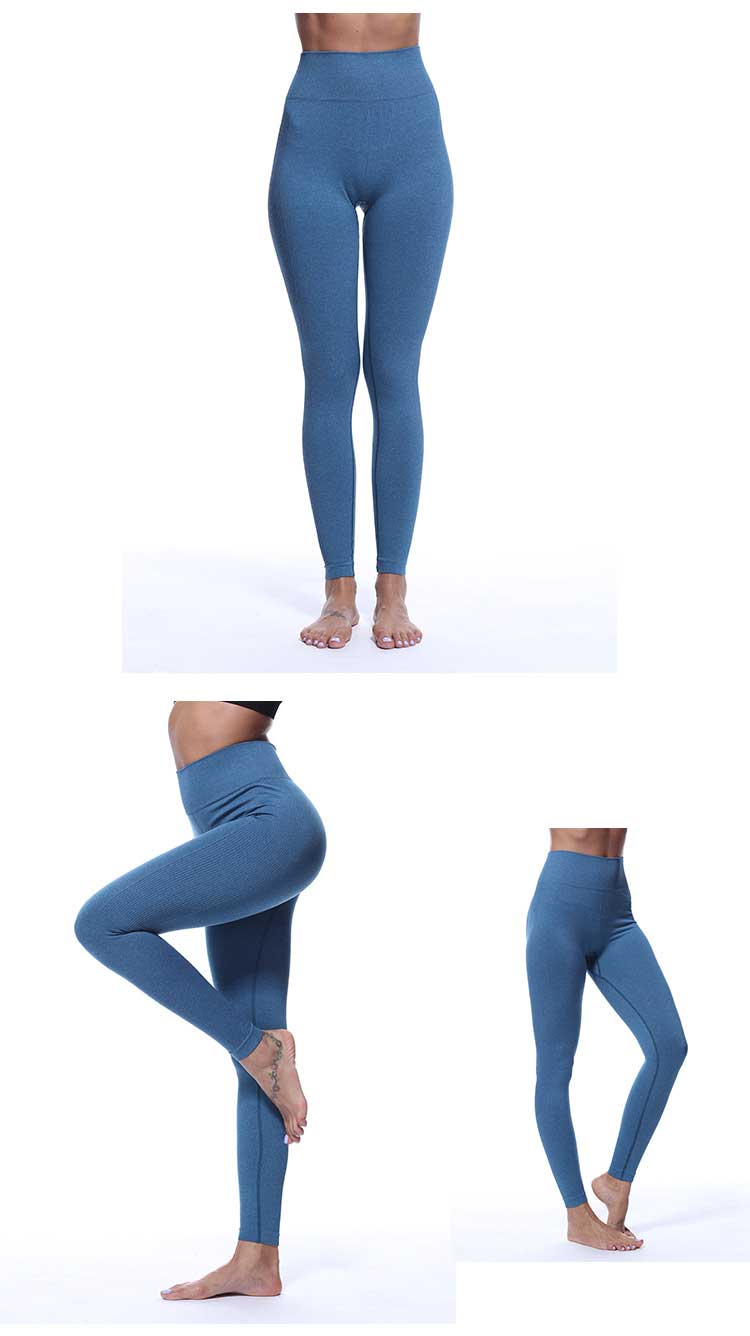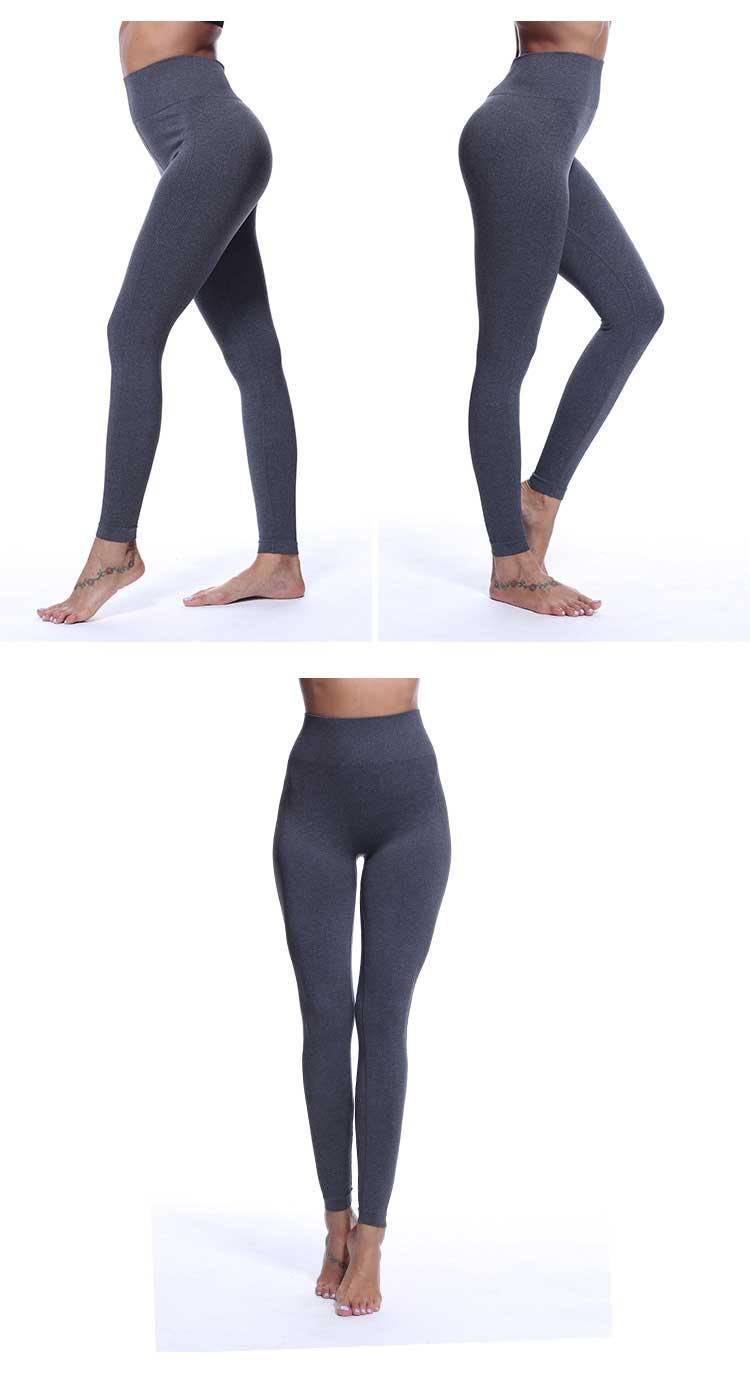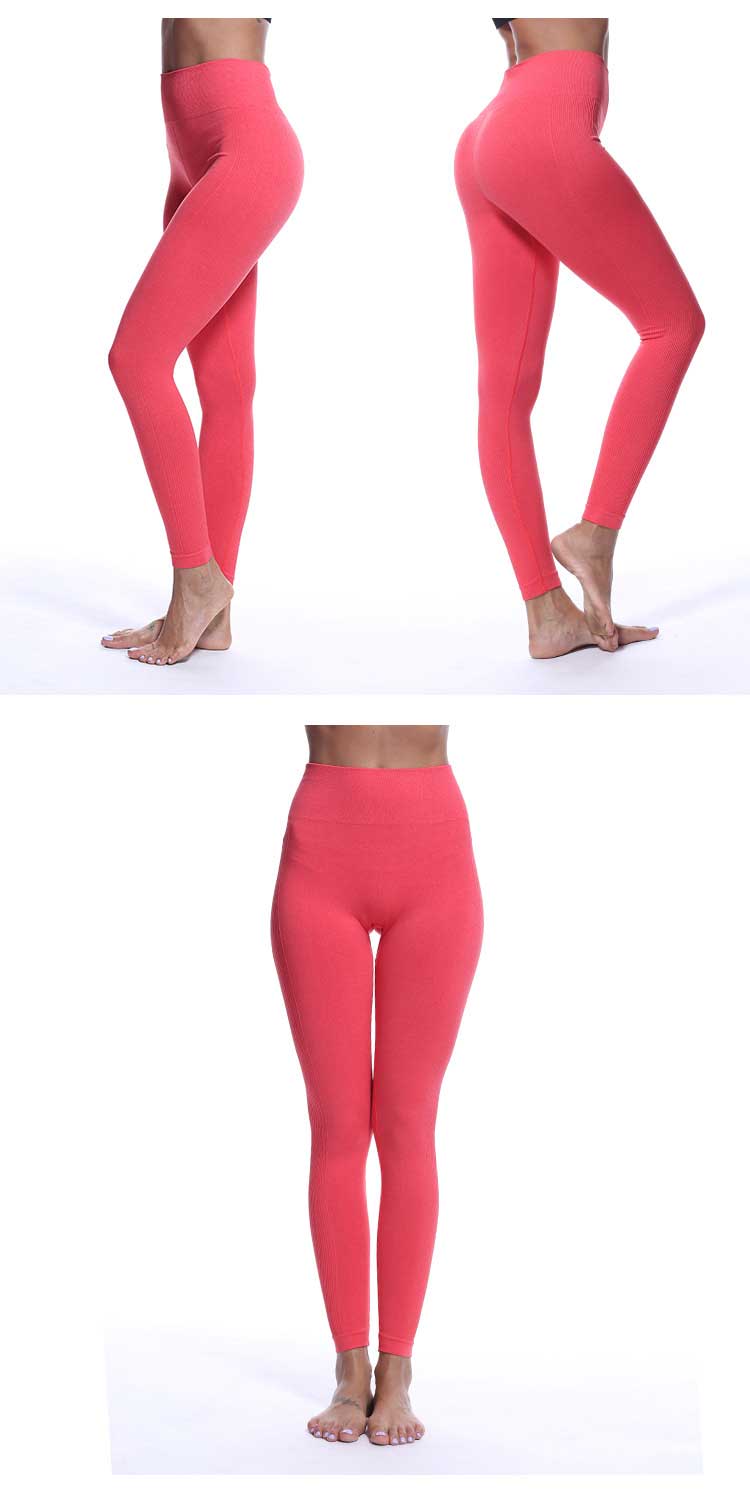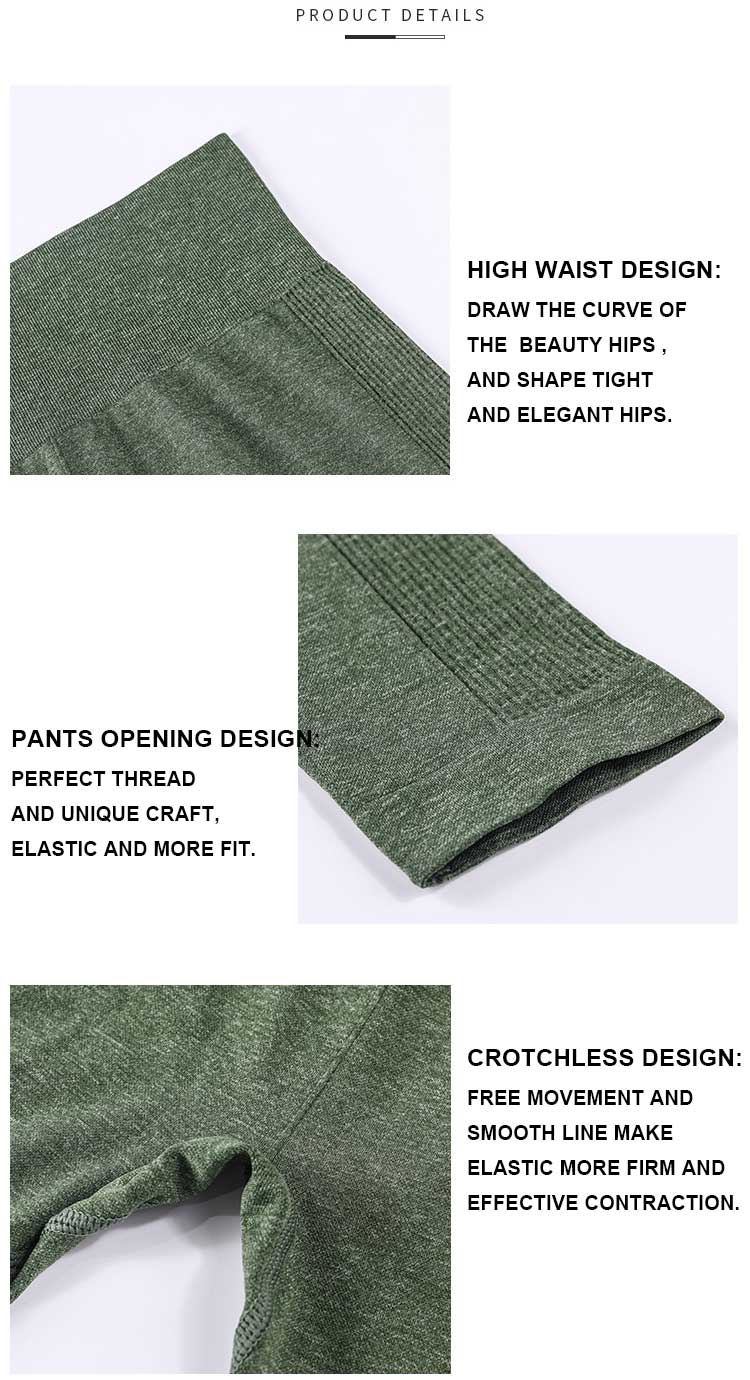 Seamless high waisted leggings video show
Product Detail
Fabric description: 76% nylon, 14% polyester, 10% spandex. Soft and breathable, wear – resistant and durable. The influence of the raw materials, structure and density of the seamless knitted sportswear fabric on the thermal ,humid comfort and static dynamic pressure of sport is directly related.The use of nylon and spandex fabric composition is good for the development of sports.
Product features:
High waist design: draw the curve of the beauty hips , and shape tight and elegant hips.

Pants opening design: perfect thread and unique craft, elastic and more fit.

Crotchless design: free movement and smooth line make elastic more firm and effective contraction.
Seamless knitted fitness pants are a kind of comprehensive clothing, which not only has the elasticity and close-fitting of seamless clothing, but also has the characteristics of sports functionality.
At the same time, the close-fitting also can produce certain pressure on the human body, so as to obtain comfortable clothing pressure and protect muscle tissue. Traditional sportswear can achieve the characteristics of sport function but does not have the requirements for producing proper pressure on the body.Designed by HL sportswearmfg, this seamless clothing offers both athletic functionality and thermal comfort, while providing the right pressure on the clothing.
Order Info
Payment & Shipping