Recycled leggings, leggings made from recycled plastic bottles. This hip lifting slim sport pants are tight with slim legs and full hips. Putting on the pants has a good effect, which instantly enhances the fashion level a lot. The stereo line design of hip help to promote hip curve line, beautifying modeling and lifting hip , letting hip look more stereo and full.Using the four-needle and six-thread process with high sewing requirements, the whole pants have a good high elasticity, seamless and smooth, skin-friendly and not hurting the skin. Good support for exercise intensity and skin-friendly, vertical stripe texture on the side is to lengthen the leg line to make the leg shape longer and straighter. High waist design,keep abdomen in and make small waist, hidden over fat.Peach hip line is easy to create peach hip, hip lifting effect appears immediately.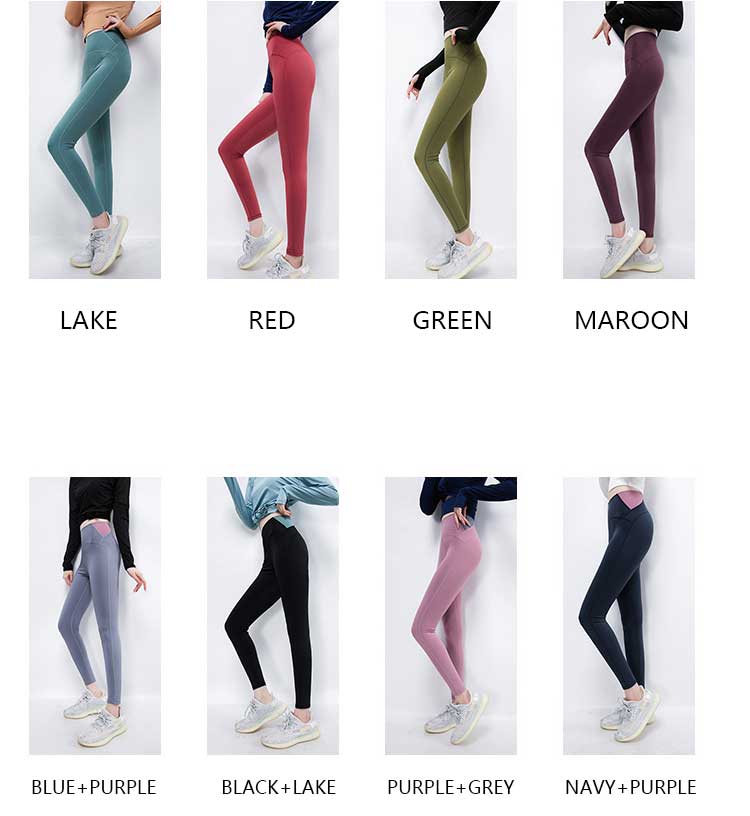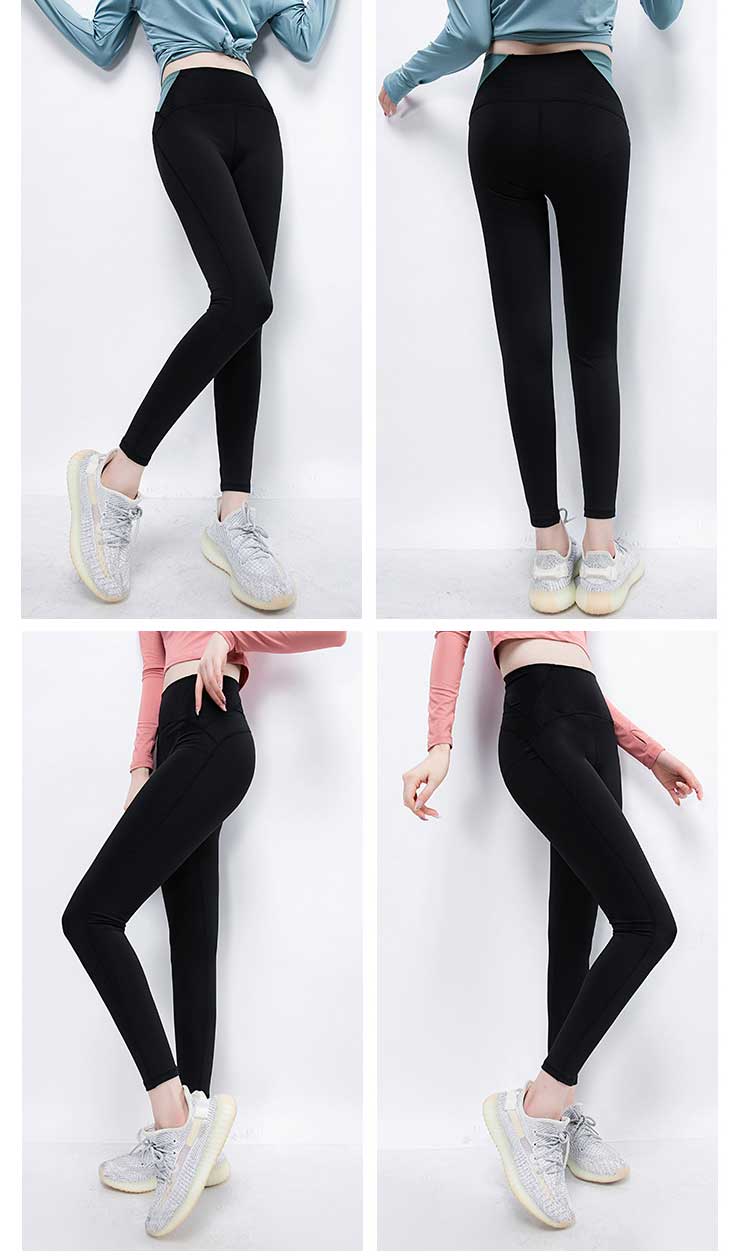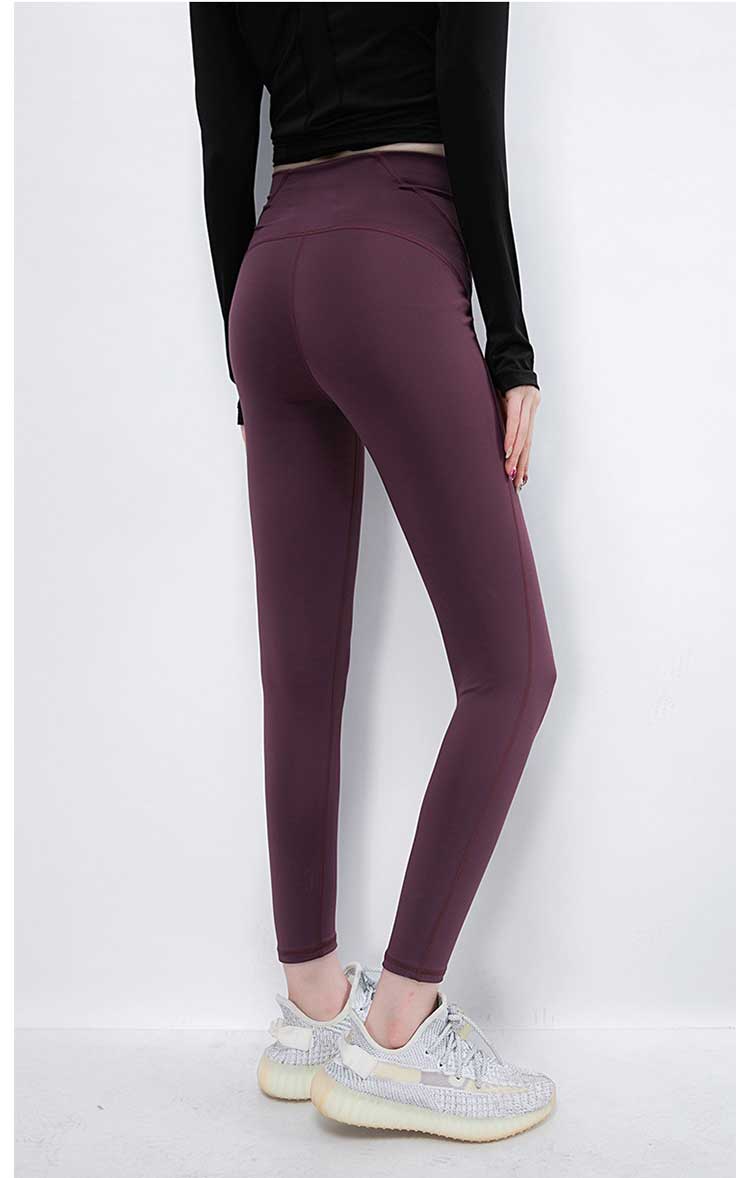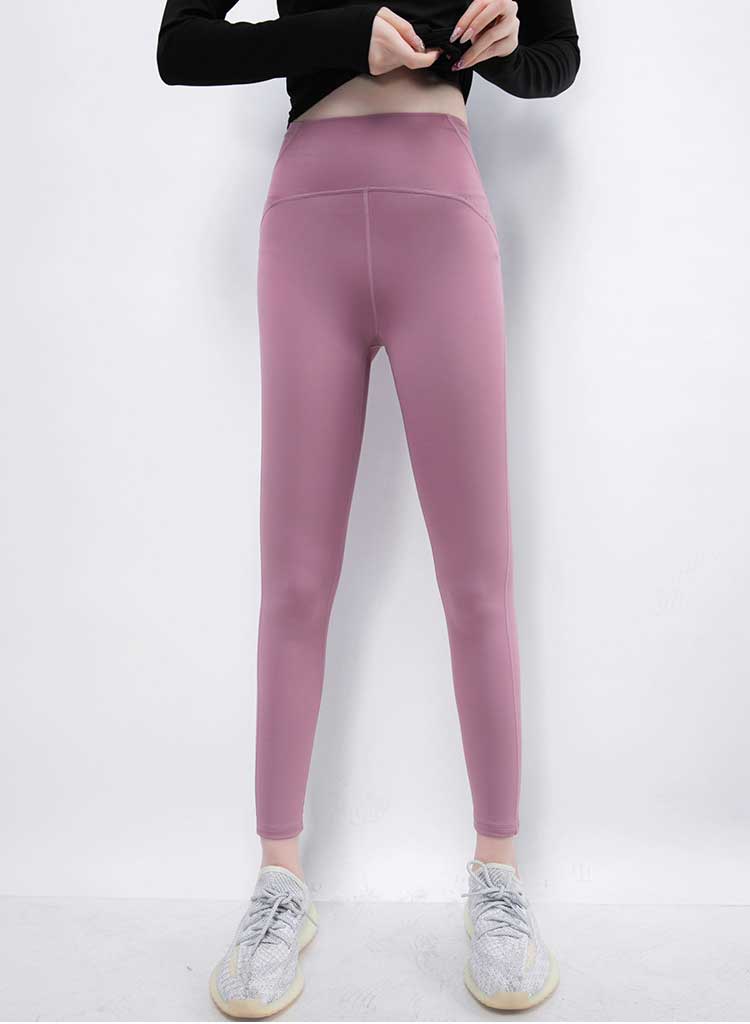 Product
Fabric introduction: 82% polyester with18% spandex, comfortable and breathable, shaping the body. Professional sports fabric, light and breathable, makes sports more comfortable.
The sport recycled leggings use environmentally friendly fabric to enhance the traditional fiber stretch elasticity, increasing the close-fitting comfort during sports with hip lifting cutting craft design.
The fabric of this sports fitness pants is made of recycled fabric, which is recycled from bottles and waste textiles, and then remanufactured into polyester chemical fiber raw materials to produce environmentally-friendly fabrics finally.
Product features:
High waist design: keep abdomen in and make small waist, hidden over fat.
Peach hip line:it is easy to create peach hip, hip lifting effect appears immediately.
Careful cutting: making longer leg visually, showing thin and long leg.
Environmentally friendly fabrics: environmentally friendly recycled fabrics, green and environmentally friendly, bottle and waste textiles recycled to make into new raw materials.
This is a disruptive and innovative technology. Based on this technology, HL sportswear manufacturers recycle and reborn the bottles and waste polyester textiles of original difficult degradation, building a unique sustainable ecosystem from waste textiles ,recyling bottles to cyclic regeneration polyester .Its quality and performance is completely comparable to the original polyester fiber,and unlimited times to recyling use unlimitly . This recycled fabric fitness pants have quick-drying performance, moisture absorption and perspiration, high elasticity, and a silky soft touch,comparing with other same fabrics ,it is more environmentally friendly.
Order Info
Payment & Shipping