Mesh workout leggings,A pair of tight pants with texture and visual effect. Side arc ,high waist design, infinitely extending and beautifying the legs. Wear out the properly fashion. High waist and close abdomen, showing a small waist.
High waist design, close abdomen and waist protection, preventing revealing during movement , giving more protection to the waist. Hip USES arc line design, stereo lifting hip and have the effect of thin and close waist.
Arc mesh fabric stitching, sweat and breathable, modify the legs. Keep the exercise breathable while still wearing a sexy look. Pant legs with small foot closure design draws the outline of the leg shape and looks thin.
Double breathable fabric for protecting privacy. High elastic knitted fabric, close-fitting wrapped, flat stitching seam. Reduces friction and strengthens muscles.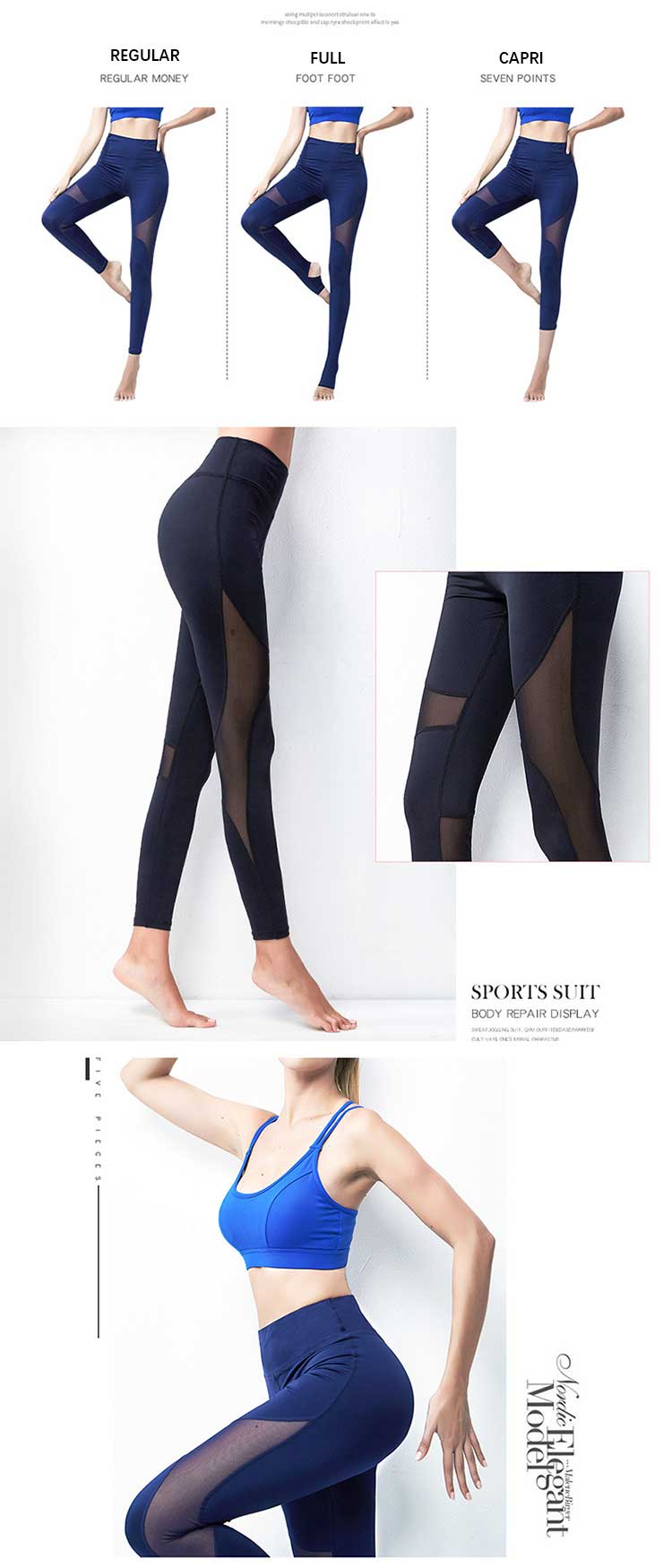 Mesh Workout Leggings Video Show
Product
Fabric description: 85% polyamide, 15% spandex. Sweat absorption and breathable,durability and wear resistance.
Mesh workout leggings product features:
Breathable and quick dry:sweat and quick dry,keep fresh and cool during high intensity exercise.
Beautify shape and lifting hip:Hip USES arc line design to help to improve the hip curve line,beautifying shape and lifting hip,letting the hip look more stereo and full.
Breathable mesh:a large mesh stitching design on the legs,sexy and fashionable.
Small foot closure design :Pant legs with small foot closure design draws the outline of the leg shape and looks thin and long.
Mesh stitching:fashion sport style,the modeling is elegant and dynamic.
HL sportswear, a powerful factory ,supports small number wholesale and customized processing , each major platform instead of launching one piece, supports all kinds of stickers,patterns and samples and other customized requirements.
With a highly skilled professional production team, we have high efficiency and high quality comprehensive production capacity, professional design and processing, production, customization of large manufacturers, to provide rapid delivery of a large number of finished products to meet your order needs.
Order Info
Payment & Shipping