High waisted seamless gym leggings.With the continous change of fashion trends, yoga pants are no longer just for the gym in recent years , and many girls wear to go directly out onto the streets. This seamless camouflage jacquard fitness pants can be in line with
modern women's popular needs, a peach fitness hip-lifting pants which do not want to take off after putting on.Different from the general yoga pants pattern design, the use of camouflage pattern design, highlighting the personality and fashion. High waist design, shape the figure , close the waist and cover the meat, stable hidden belly, excellent power movement. Slim fit the waist line to show slim figure.
At the same time ,careful protection of the waist and abdomen from the cold, and visually elongate the leg line.Hips did love-line to let outstanding hips, beautiful waist and lifting the hip , better highlighting the waist hip ratio,attractive and conspicuous. Modifying your legs lines to make them look longer. Foot mouth close-fitting, gently wrapped. Modify and fit, stretch leg line, thin and long.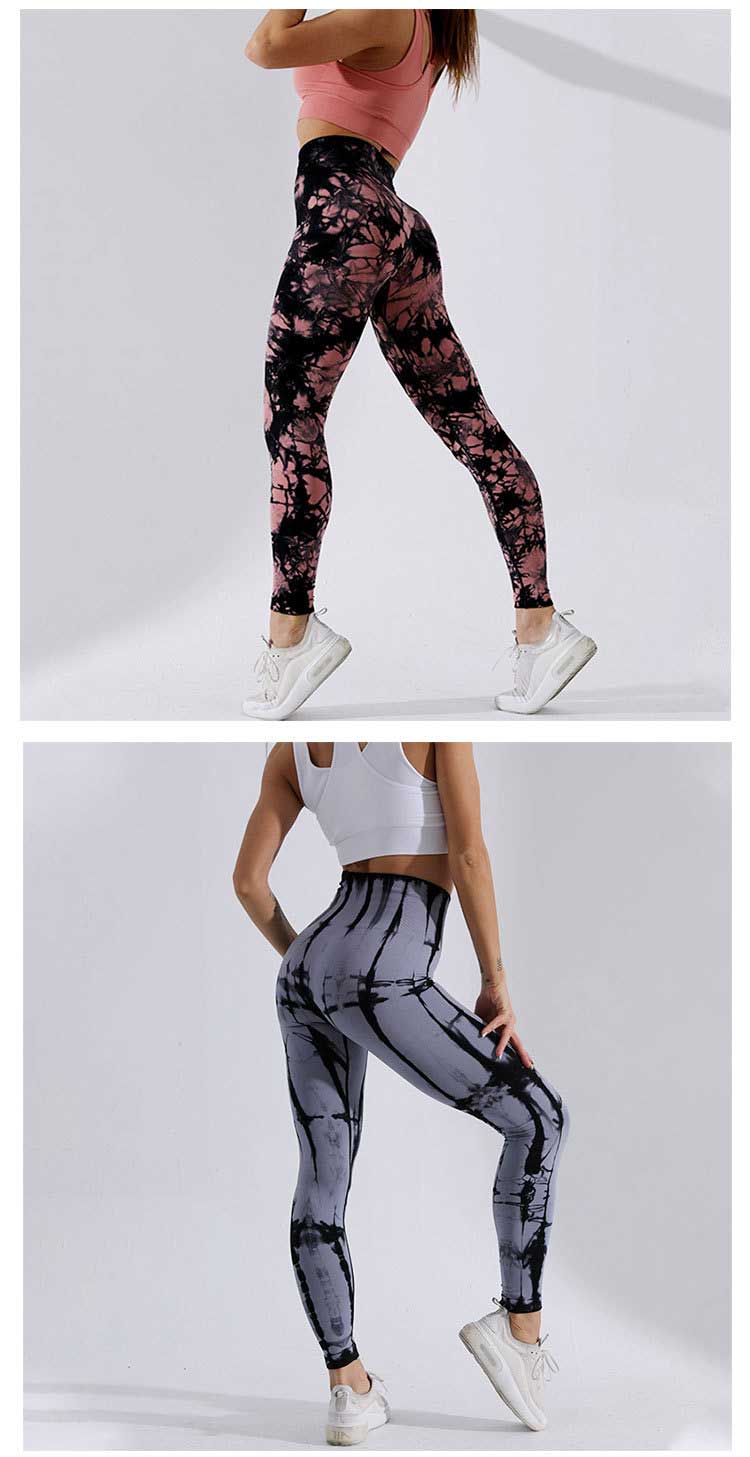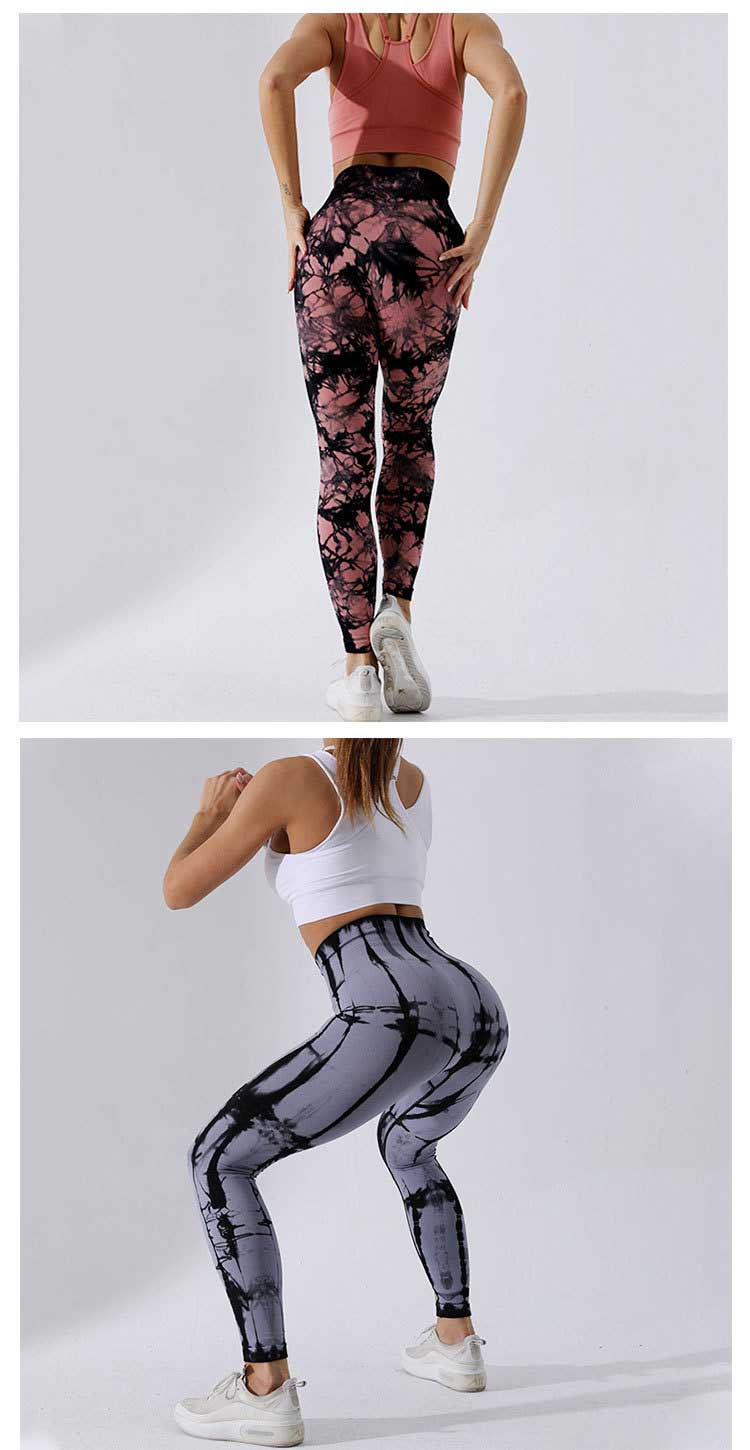 Product
High waisted seamless gym leggings details
Fabric description: 90% nylon, 10% spandex. Full of elasticity, comfortable and breathable. Nylon jacquard design, the surface is flat, has the silk luster, smooth and exquisite, soft, excellent moisture absorbtion,
the lightness and the thermal function is good, the washable performance can be extremely strong, not easy to deform, not pilling, attributes to the typical environmental protection cloth, the texture is very good. 
Product features:
Elastic high waist: elastic high waist design draw the beauty's hip curve,shaping tight and lifting hips.
Legs opening design: perfect line and unique technology , more elastic and close-fit.
Crotchless design: free movement, smooth line. Make the elasticity more firm, effective contraction.
When the human body is in contact with the clothing, the clothing will produce inward contact pressure on the human body. This pressure comes from the weight of the clothing itself and the rebound of the clothing on the human body,
which mainly determines the clothing pressure and comfort of the human body, and this pressure constantly changes with the movement of the limbs and the degree of compression on the clothing.
The pressure under static condition comes from the fit between the clothing and the human body and the degree of compression. In dynamic condition, it also comes from the skin deformation caused by the movement of the limbs
and the deformation of the clothing. The pressure of clothing will not only affect the comfort of clothing, but also directly affect the physiological function of human body and the flexibility of movement.
The design of high waisted seamless gym leggings starts from the style, with the human body physiological characteristics as the core, combined with high-tech research on fitness pants fit and pressure comfort,and designed the sport fitness pants which can reduce the vibration of muscles while have good functio.
Order Info
Shipping & Payment