This is a front closure sports bra for medium intensity exercise. It wraps the breasts and makes the breasts stand out naturally. Stabilize the chest shape, prevent the chest from shaking heavily in the process of exercise,improve the shock resistance and protect the chest. Widen the shoulder strap, effectively reduce the back pressure, improve the stability of the movement. High elastic sports fabric, deep U chest, elongate neck line.
The back adopts the back buckle design, increases the support . Backless design, sports relaxe and not stuffy , more adding a sexy. Widen the bottom to support the chest, comfortable and not tight.
More athletic breath. 4 colors are available, red, blue and pink,green.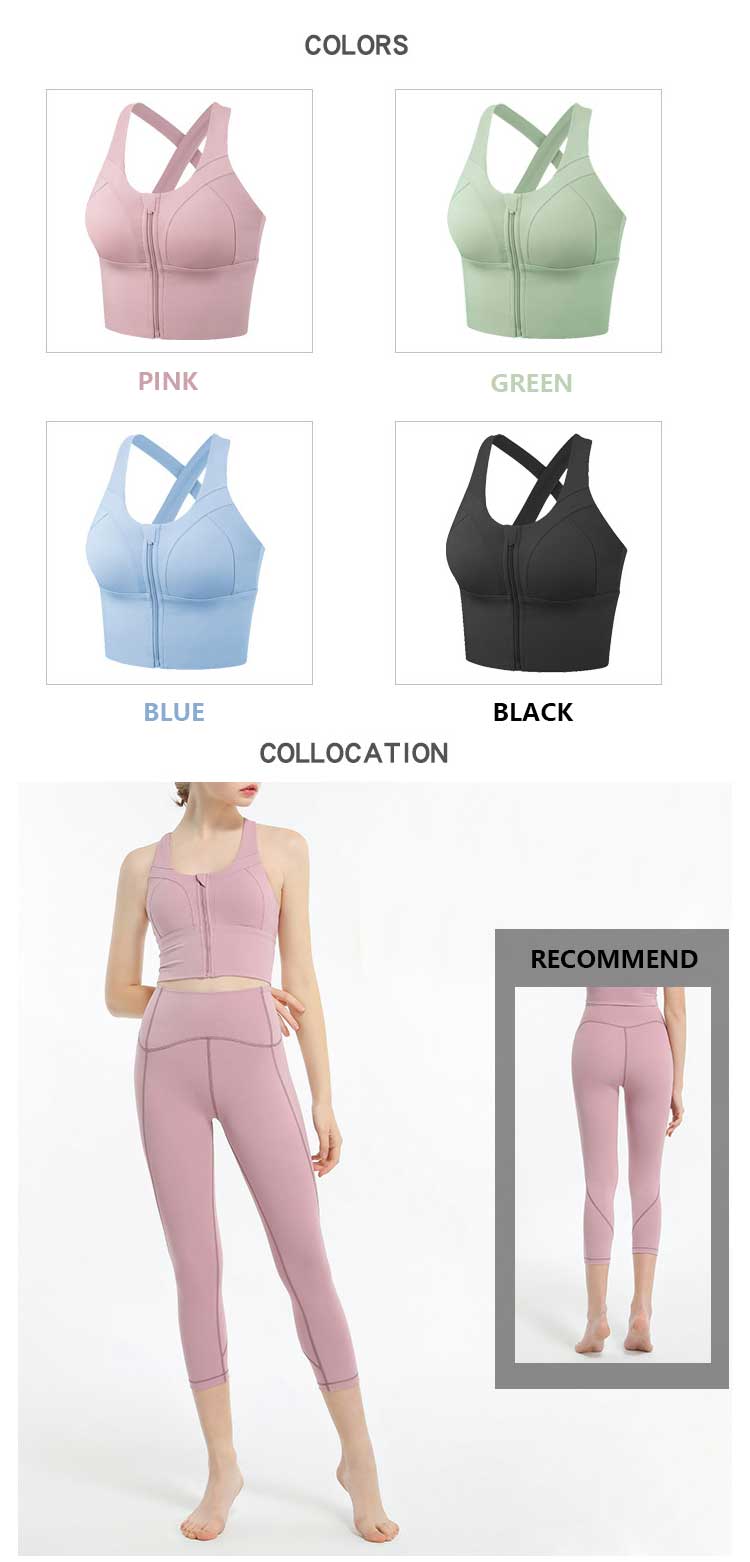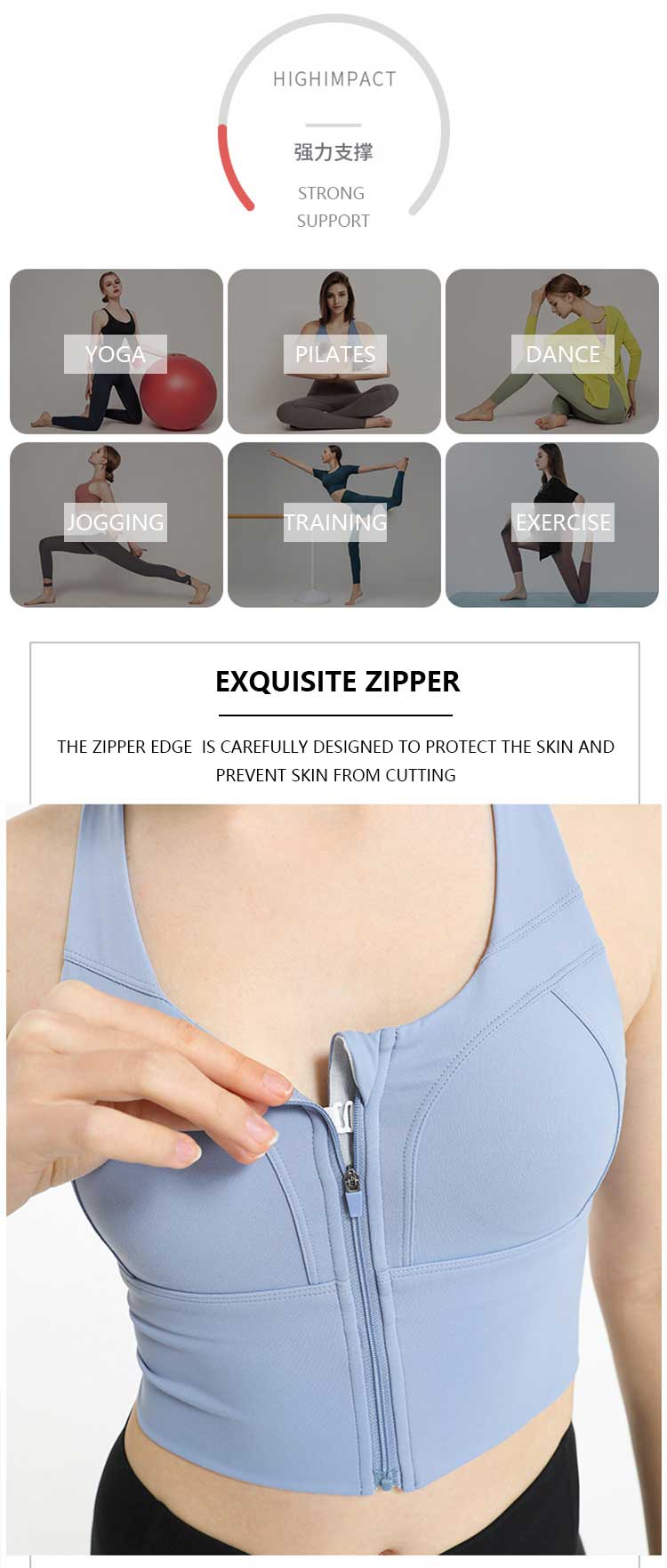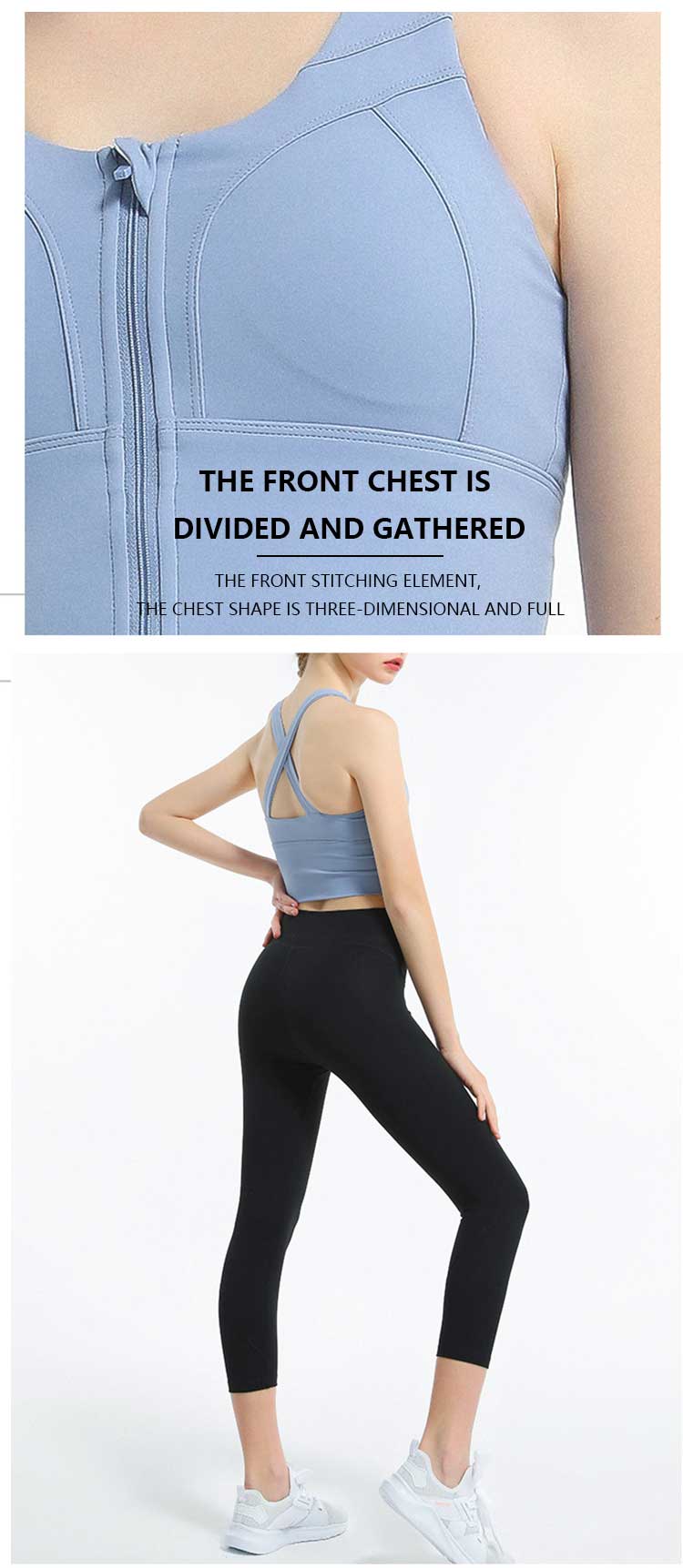 Front Closure Sports Bra Video Show
Product
Front closure sports bra with zip fabric introduction : 90% nylon, 10% spandex. Soft and breathable, comfortable and skin-friendly.
Product features:
Shock absorption protection: widened anti – displacement, light wear, high wear resistance. The fabric is skin-friendly, elastic, breathable and restrained, relaxing and more natural.
Slim cutting: improve the overall line to make the overall look more stereoscopic and full.
Bra design: selected high-quality and quick-drying fabric, comfortable and breathable, moisture absorption and perspiration, comfort and no stimulation.
Detachable chest pad:Breathable sponge chest pad, support gatther and show chest. Good rebound, not easy to deform, easy to replace and clean. The dividing line is stitched in the middle to prevent the displacement of the chest pad during sports and improve the sports experience.
Exquisite zipper: the zipper edge is carefully designed to protect the skin and prevent skin from cutting.
The front chest is divided and gathered: the front stitching element, the chest shape is three-dimensional and full.
Order Info
Payment & Shipping