Triangle sports bra: The simple sports bras no longer satisfy the demand of consumers now, who want underwear and household wear to be available day and night, with more functionality and additional details,and can be mixed and matched with clothing.The unstructured flat knitting soft cup of the digital print fitness bra small vest is both comfortable and convenient for sports. The classic triangular cup cutting is suitable for summer wear,and it is also a fashional underwear matched with autumn and winter coat in winter .The eye-catching bra print inserts new ideas for the product, and the thin shoulder strap brings leisure beauty to the whole sports bra , and the long elastic belt brings greater support for the chest and better protection to the chest.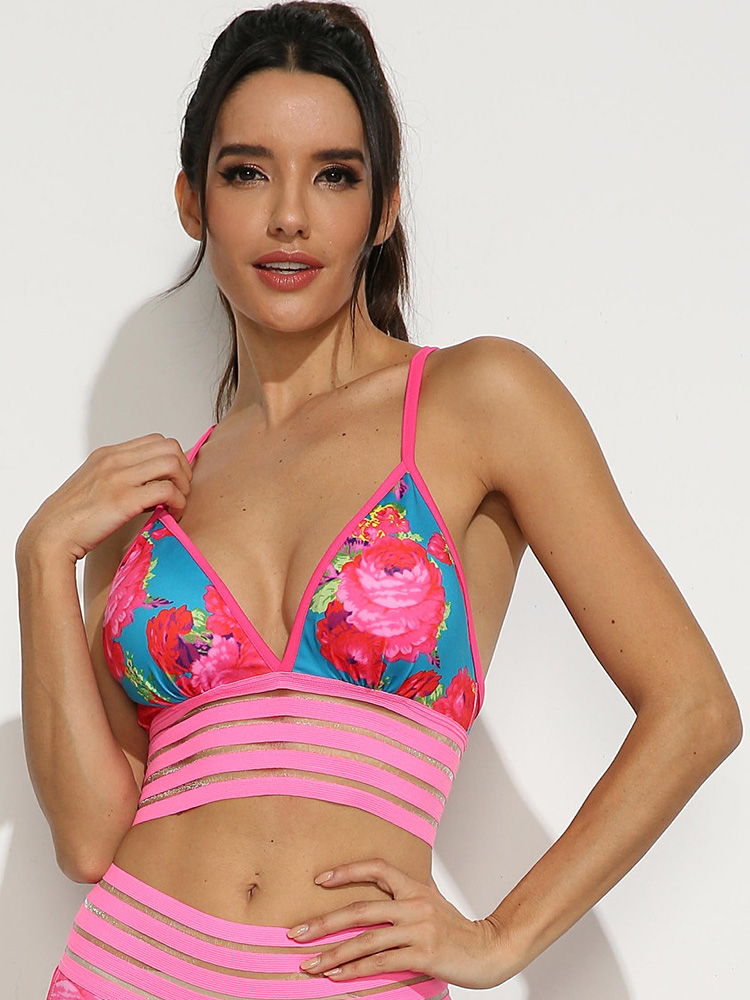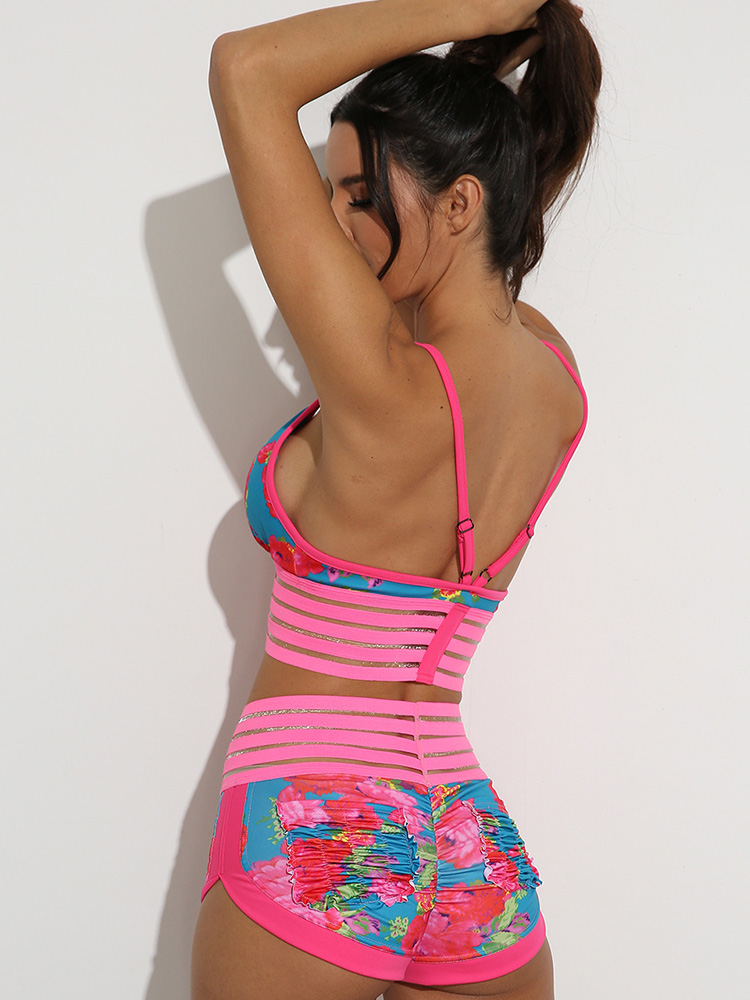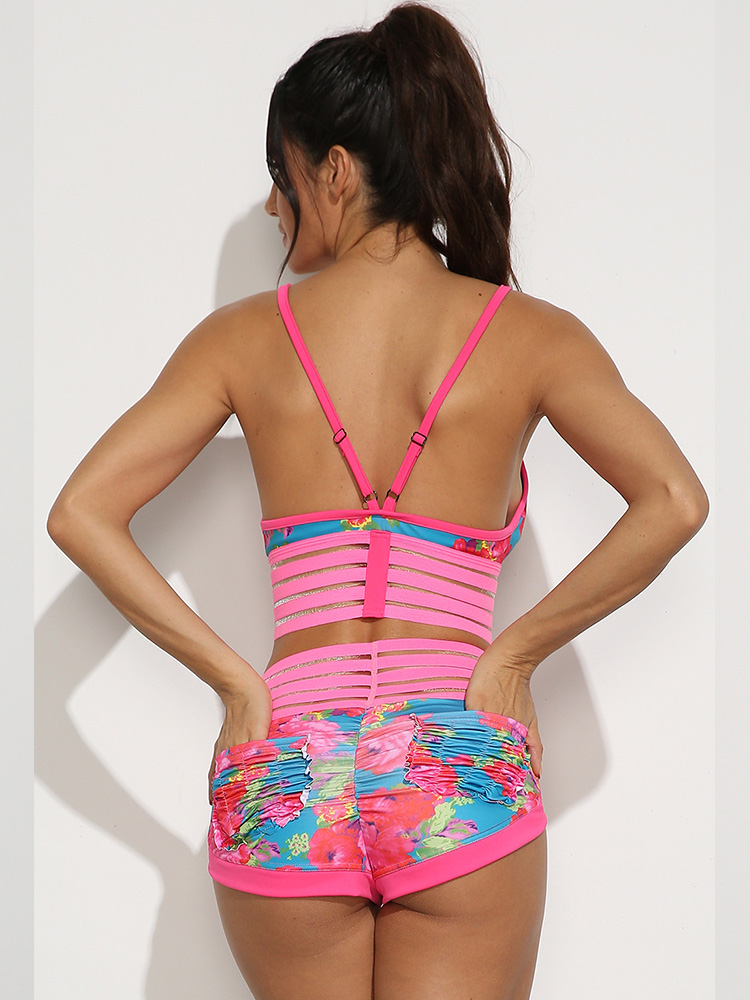 Digital Printed Triangle Sports Bra Video Show
Product Details
Digital printed triangle sports bra fabric description: 90% polyester with10% spandex, the design of naked feeling and skin-friendly makes the bra more comfortable to wear, just like the second skin without burden.
Basic parameters:
Model no.: GT1340
Size:S,M,L,XL
Color: printing patterns can be customized, welcome to customize.
Weight: maximum size weight 95 grams.
Product features:
Belt vest type: Vest bra is the fit modeling of first choice item for sports and daily commuting .

Huge long bottom: the bottom fits body and is extended , keeping abdomen in and holding up the chest to ensure better supporting performance and meet various running and fitness scenes.

Fine shoulder strap: the fabric of the shoulder strap is wrapped with imported elastic rubber strip,high elasticity and no tight feeling.
Buckle design: the buckle design is convenient to remove the bra, more flexible and freer.
Beautiful back design: only with two elegant shoulder straps to present the back to the maximum extent, sexy and beautiful back, comfortable and dry.
Order Info
Shipping & Payment
Size Chart