92 polyester 8 spandex leggings wholesale brushed soft elastic leggings design. There are more than thousands of prints for you to choose from, in accordance with the needs of customers custom flexible, diverse styles.
Why 92 polyester 8 spandex leggings?
Fabric blend of 92 polyester and 8 spandex provides moderate elasticity and durable to wear, the more spandex content used would provide fabric more softer and silky hand feeling, which perfectly match of any activities and sports. However, the durability of leggings will be greatly reduced just because of improper spandex content used, and the weakness of spandex would be thoroughly exposed, for not resistant to pressure and bad durability etc. The durability is a signification theme for us promoted environmental protection and energy saving modern society.Similarly, wearing leggings with more spandex content will feel more comfortable and softer in comparison with less one.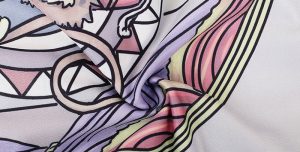 92 polyester 8 spandex leggings wholesale, we make everything just right in HUALLEN, our leggings to be used more durable and soft hand feeling, I think we accomplish both.
HUALLEN 92 polyester 8 spandex leggings wholesale, various 92/8 polyester and spandex legging design and style for you to choose from, brushed fabric used, softest fabric used and super high elasticity fabric used etc. Thousands of legging prints and fabric option, to flexible custom own personalized leggings.